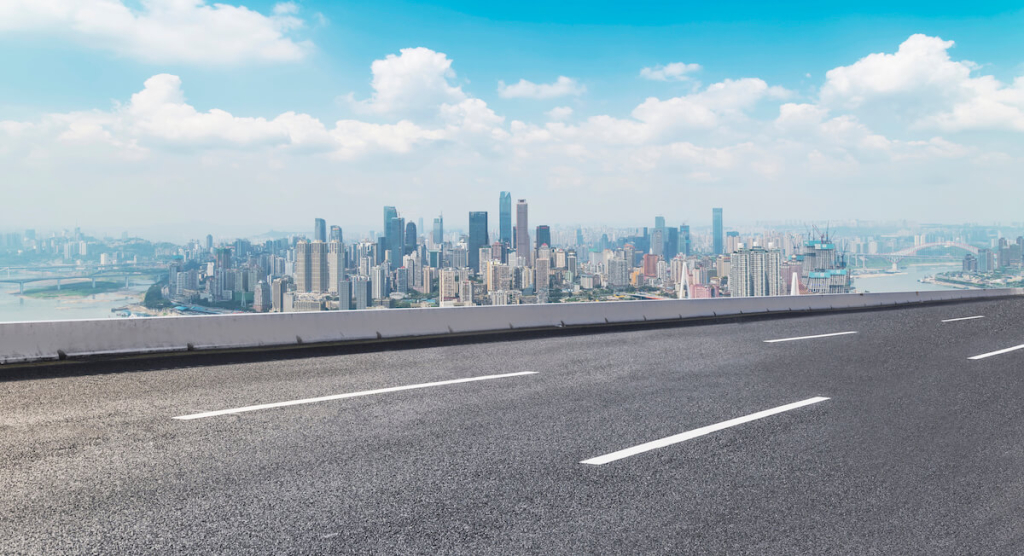 The Province of Cavite is part of Region IV-A. Cavite's proximity to Metro Manila gives it an edge to be the prime location for residential communities in the South, making it one of the country's most densely populated provinces. This proves that Cavite truly nurtures its landscape to be a viable home for every family.
Being an arm's reach away from Metro Manila, more especially the northern cities of Bacoor, Imus, and Dasmariñas, it is a must that accessibility should not be an issue for every Caviteño out there. There are many ways to get in and out of Cavite. If you need a comprehensive guide to public transport hubs and major expressways in Cavite, this article might help.
Major Expressways in Cavite
There are plenty of ways to get to Cavite; there are many expressways that can reach Cavite.
The first one on the list is the Manila-Cavite Expressway (CAVITEX) which starts from Roxas Boulevard in Metro Manila and ends on the Tirona Highway and Antero Soriano Highway in Kawit, Cavite.
Another major road connected to Cavite is the Ninoy Aquino International Airport Expressway (NAIAX) which is also directly connected to CAVITEX, making it easier for Caviteños to catch their flight on time with the help of these roads.
Also, Cavite being part of the "South," it is not surprising that the South Luzon Expressway (SLEX) can be accessible to the province via Daang Hari Road to Alabang or through Muntinlupa-Cavite Expressway (MCX).
The newest addition to the road networks here in Cavite is the Cavite-Laguna Expressway (CALAX) which connects the province of Cavite and Laguna along Aguinaldo Highway, Governor's Drive, and Santa Rosa-Tagaytay Road.
Mode of Transportation and Terminal Hubs
Different modes of transportation can be utilized in going to Cavite. It can be via a private vehicle; may it be four-wheel or two-wheel, there is undoubtedly a road that will lead to Cavite.
Commuters can also use ride-hailing applications that charge fares to have semi-private transportation in major cities. All you need in using these apps is your contact number and other details.
Another option would be using public transportation, like buses, minibusses, jeepneys, UV Express Vans, Cavite-Batangas Bus Terminal, and the like. Soon enough, it will be accessible via LRT Line 1 in Bacoor, called Niog Station, and the planes landing at the upcoming Sangley Point International Airport in Cavite City. With all the current and future transportation development in Cavite, it is truly convenient to live in.
Here is the list of transportation hubs/terminals in Cavite that might be helpful to commuters out there:
Point-to-Point (P2P) Bus Terminals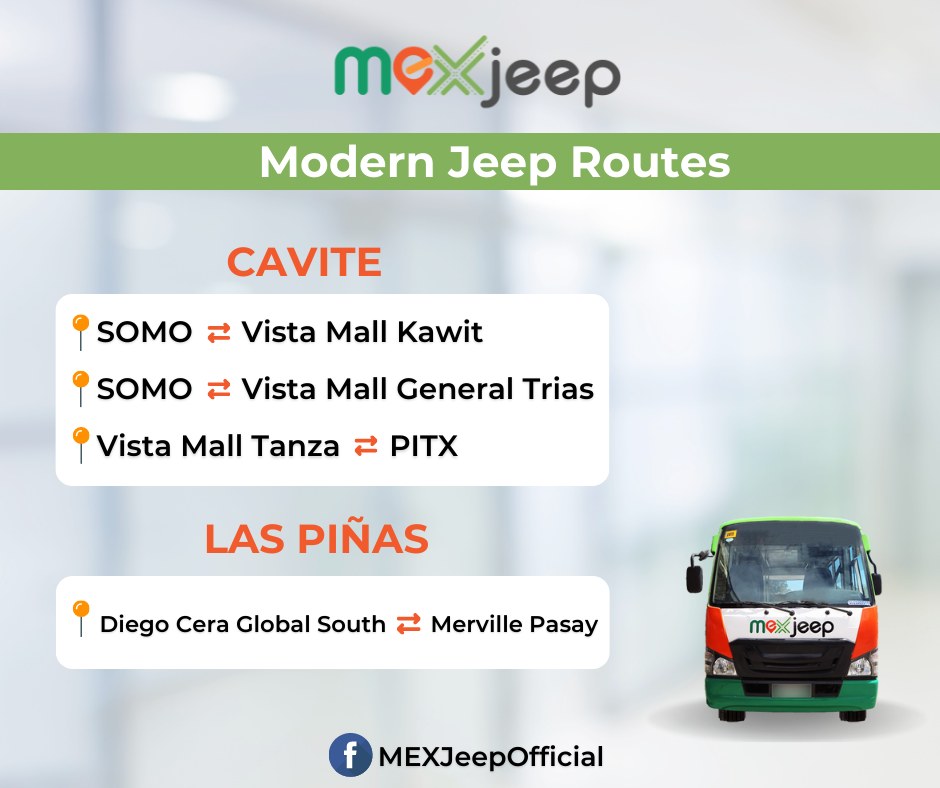 VistaMall Dasmariñas going to Starmall Alabang (vice versa)
Camella Dasmariñas Highway going to San Lorenzo Place (and vice versa)
Noveleta, Cavite going to Makati Trasierra (and vice versa)
VistaMall SOMO going to Starmall Alabang/ Trasierra/ San Lorenzo Place (vice versa)
VistaMall NOMO going to Trasierra (vice versa)
District Imus to Makati Transierra (and vice versa)
Regarding the usual transportation around Cavite, most terminals of jeepneys, cabs, minibusses, and sometimes vans are located in mall parking areas or open spaces near distinguishable landmarks.
Transport Terminals in Cavite
SM Bacoor Transport Terminal
The SM City Bacoor Transport Terminal has multicabs going to Gawaran (Bacoor), Pag-Asa (Imus), SM Molino, and San Nicolas 3 (Bacoor).
On the other hand, SM City Bacoor also has bus companies going to Cavite City, Dasmarinas, Kawit, Noveleta, Rosario, Tagaytay, Tejero, Ternate, Trece Martires, and several places in Metro Manila.
Dasmariñas jeepney and bus routes
Pala-Pala is considered the heart of Dasmarinas due to the area's availability of buses and jeepneys. At the left side of Robinson's Place Dasmariñas, there are jeepneys that will travel to Tejero, Trece Martires, and Indang.
Public vans are also available in Robinson's Place. These vans have different routes to different parts of Laguna, Batangas, Pasay, and Alabang. Red multicabs are also available if you go to Paliparan and GMA, Cavite.
If you wish to go to Alfonso, Silang, and Tagaytay, jeeps and buses are available at Robinson's Place Dasmarinas Annex Entrance.
Along Aguinaldo Highway, there are buses in Dasmarinas headed to Makati, PITX, Alfonso, Amadeo, Tagaytay, Buendia, MRT Taft, Nasugbu (Batangas), and Trece Martires, and because of this, heavy traffic is always present in the area.
GMA Central Terminal
The GMA Central Terminal has jeeps going to Alabang, Laguna (Biñan, Calamba, Nuvali, San Jose, and San Pedro), Carmona, GMA area, Imus, Paliparan, PITX, and Zapote.
Trece Martires jeepney and bus routes
Being its central terminal, you can find jeepneys going to Indang, Tanza, Rosario, and Dasma at the Trece Martires Jeepney Terminal. This terminal also has a van going to Pasay City. On the other hand, buses going to Pasay and vans going to Alabang South Station are available in Waltermart Trece Martires while jeepneys going to Naic and Ternate are located at SM City Trece Martires.
Alfonso Terminal
Alfonso Terminal is the one-stop terminal if you are going to the rural areas of Cavite. This terminal has jeeps going to Indang, Magallanes, General Emilio Aguinaldo, Silang, SM Dasmarinas, and Tagaytay. On the other hand, there is also a bus in this terminal going to Pasay Rotonda.
Passengers who are going to commute via this terminal should keep in mind that the jeepneys going to rural areas will have a first trip of 7:00 am and its last trip would be around 7:00 pm.
Living in Cavite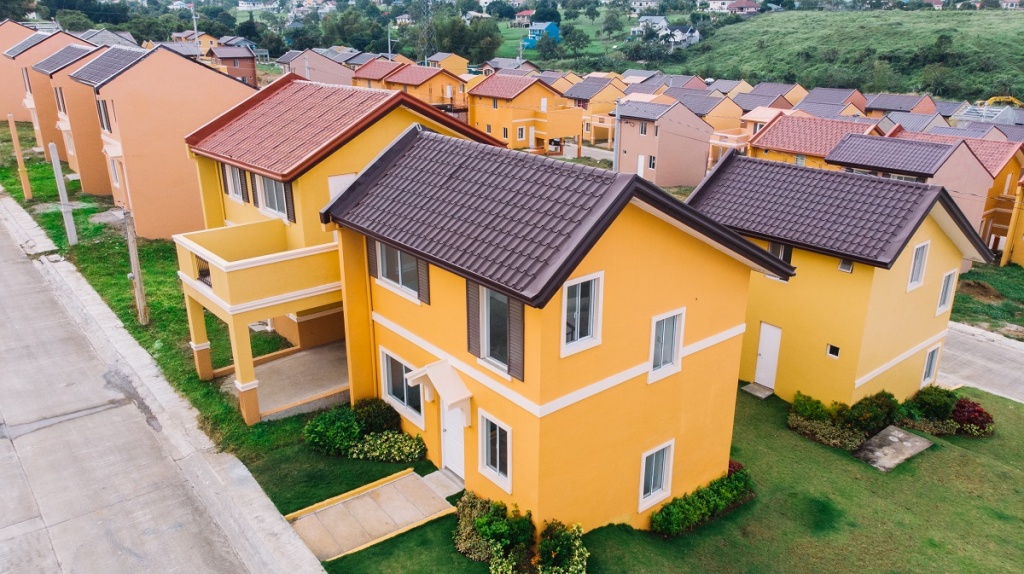 Given all the different modes of transportation and its road networks, Cavite can be considered an extension of Metro Manila. Thus, commuting to and from Cavite is now a piece of cake for all our Caviteños and tourists, making the province of Cavite a perfect place to start a home, where everything is genuinely within arm's reach.
People from Metro Manila are moving to Cavite due to its proximity to the big city and available transport options. Living near transport terminals and major road networks is a great way to access commercial districts and tourist destinations.
As an established name in the real estate industry, Camella projects in Cavite are strategically located near major roads and transport hubs. If you are looking for a house and lot in Cavite near transport hubs but far away from the city, Camella Trece can be your next home today.
Camella Trece is a Mediterranean-inspired community in Trece Martires, 10 minutes away from the Trece Martires Jeepney Terminal and Aguinaldo Highway. As a homeowner, choose a home strategically located where you can travel freely. Camella Trece should be your following ideal home location.