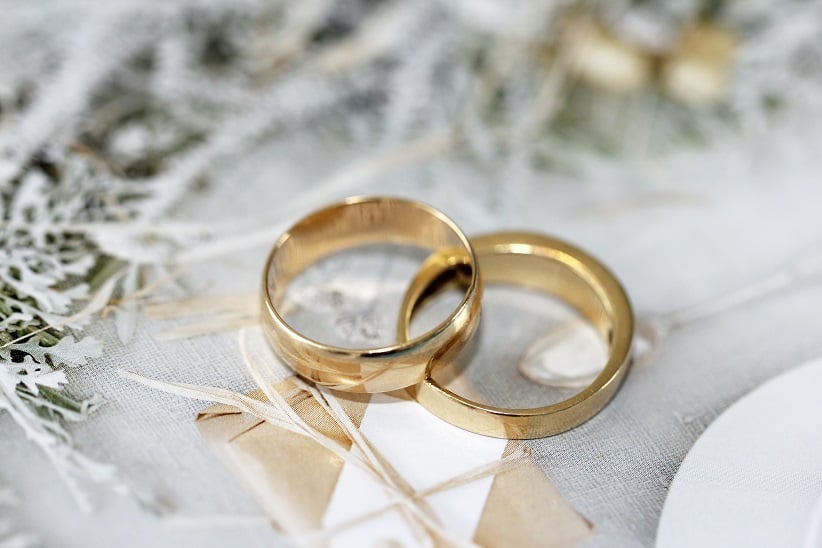 Wedding bells are ringing! And with it comes all popular wedding traditions. June has finally arrived, the most popular month for weddings, a month that will surely cause packed bookings for wedding venues, high demand for engagement rings, beautiful wedding gowns for the June brides, and loud glasses clicking.
If there are people who are most excited about this month, it has to be those who dreamed of getting married in a dream-like June wedding. Many women dream of walking down the aisle and becoming one with their future husbands.
Although wedding traditions vary in each country and religion, it is safe to say that every couple planning for marriage considers even the smallest detail to make their special day as close to perfection as possible.
Be ready, as you might have to pull out your tux or a floor-length dress one of these days since the wedding season is finally here. For most June bride want-to-be, securing a schedule for a June wedding is the first major step toward having their dream wedding.
Planning for the Perfect Wedding
Pinning down the perfect wedding date within the popular wedding month is the first step to consider. This will be the basis of the long list of wedding arrangements the would be married couple will work through. Next of course is the type of one's wedding to come up with a list of wedding venues. Will it be a garden wedding, a church wedding, or a wedding in your own lawn.
If you decide to go for a church wedding, what type of church are you looking at? Medieval churches, modern churches, a chapel, perhaps? This will dictate the number of invitations you will send out to friends and loved ones.
Then there is the decison regarding venue for reception. Will it be an intimate wedding for close family members and a couple of friends only? Or is it going to be a big wedding reception involving hundreds of guests. Will you be requiring the guests to come in casual or formal clothes? The venue is usually the consideration for the attire.
With both big decisions to make come the hard part of drawing up the guest list and the people to join your wedding entourage.
Of course, there is the matter of wedding dress, engagement ring, wedding ring, theme, tokens – and the list goes on and on.
But what makes June weddings special? Let's find out why.
June Wedding Month: Where it Came From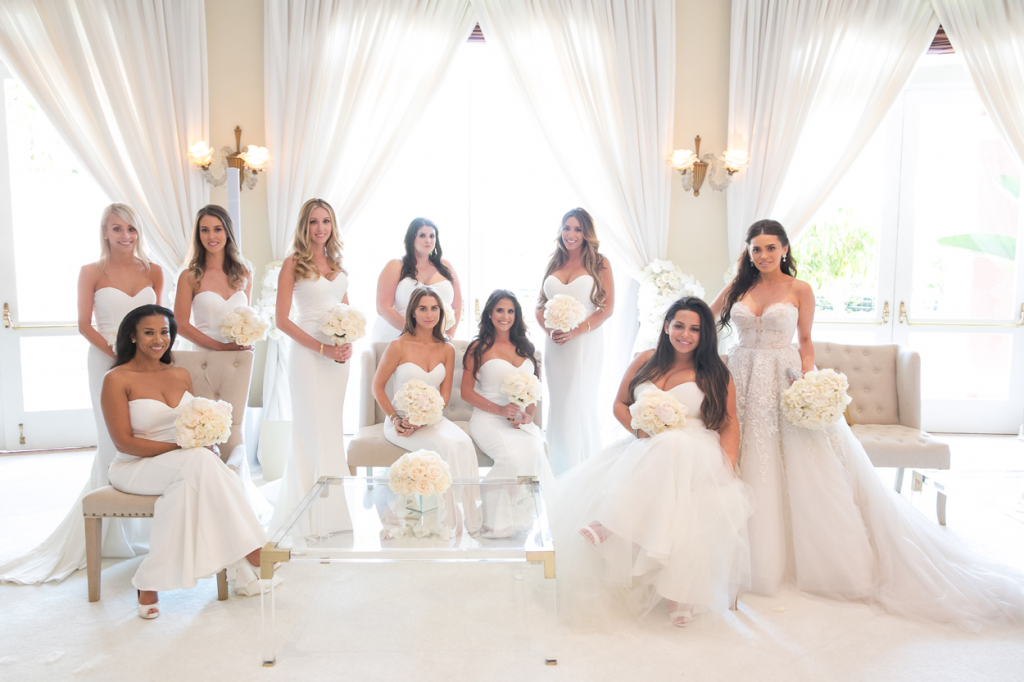 The tradition of being married in June is not a Filipino nor Catholic tradition. The custom of getting married in June is in fact, an ancient Roman tradition practiced in the ancient Roman times.
Beliefs from the Ancient Roman Times and medieval times
During these times, marriages were performed at the festival of Jupiter (the Roman god of the sky) and Juno (the Roman goddess of weddings, marriage, and childbirth). Considered an ancient tradition, it is believed that couples who marry in June is expected to be blessed, enjoy good fortune, and happy relationship.
As a result, Juno's month, June, became sacred for exchanging traditional wedding vows for newlyweds. June was also the flower season for the Roman Empire.
Hence, fresh flowers are essential decorations during wedding ceremonies, including other popular wedding traditions -making June an ideal wedding month makes perfect sense.
Weddings During the Victorian Era
June wedding traditions have been long observed by many cultures. Even in the Victorian Era, brides chose to have their wedding held in June due to the superstitions that Juno blesses June weddings to have joyful marriages and weddings means fertility, too.
Likewise, during the farming revolution, people living in the West chose to marry in June to have a summer pregnancy. Almost everyone worked on a farm for their food, including the women.
With a summer pregnancy, women could still do farm tasks during the harvest and fully recover after a spring birth.
Further, the idea of the June Wedding also came from the Celtic Calendar. On the Cross-Quarter Day of Beltane (May 1), young couples would pair off to court for 3 months and then be united on the next Cross-Quarter Day, Lammas Day (August 1).
However, due to couples being impatient, the waiting period was shortened to mid-June. Thus, the rise in popularity of June weddings.
Marriage and Bathing
During the middle ages, people seldom bathed because it was believed that bathing would spread diseases to the point where they only bathed a few times a year.
June was the date when the annual bath occurred. People are cleaner during June, so they set up weddings this month. The bride traditionally carried flowers during weddings and wore flowered wreaths on her head to cover the awful smell.
Of June Weddings and June Brides in the Philippines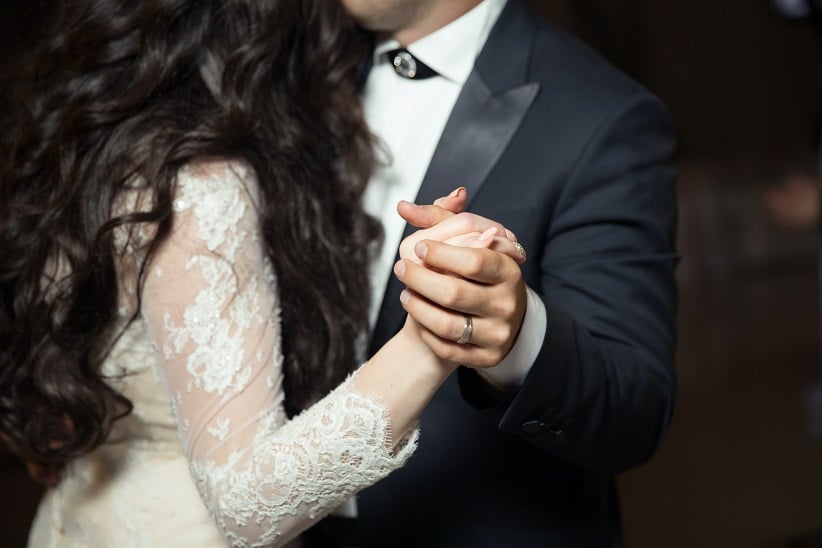 Image Caption: Popular wedding traditions in the Philippines during the wedding day
The concept of a June wedding is from Western culture. However, the Filipinos adapted to the culture of having weddings this month. Since June is the start of the rainy season in the Philippines, it is not common for couples to schedule weddings during this period. Despite not being the peak season for marriages in the country.
According to the Philippine Statistics Authority, there were 34,661 marriages in June 2021, this shows that people still believe in having a wedding in June. Many brides dream of being a "June bride" due to the superstition and belief that marriages in June are blessed.
Moreover, June is an ideal month for Filipinos to get married because Filipinos are family-oriented and everyone has to be there for such special events. That said, Everyone, even the children in the family can be present at the wedding since most school calendars end in June. 
Practicalities of a Wedding in June
On a practical note, Filipinos get married in June because of the fiscal year. The fiscal year starts in July, and getting married in June means both parties are married within the fiscal year. Income tax rates were lower this month, so it's more of a practical and economical choice.
Popular Wedding Traditions in the Philippines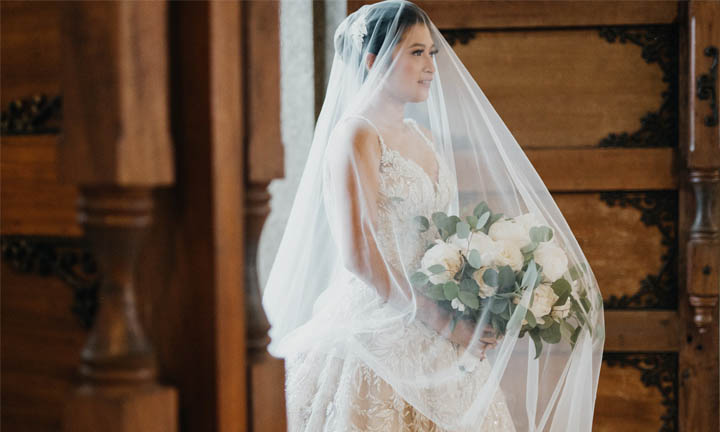 Long before the usual weddings we see today, where the groom pops the question with the most precious engagement ring he can find, not to mention finding the perfect wedding ring and reciting traditional wedding vows, unique wedding traditions in the Philippines existed even before the Spaniards colonized the country.
A pre-colonial wedding ceremony in the Philippines lasts three days and is officiated by a tribal priest or priestess called the Babaylan. These weddings involve eating cooked rice blessed by the priest and drinking water mixed with the blood of both parties.
Superstitions in Filipino weddings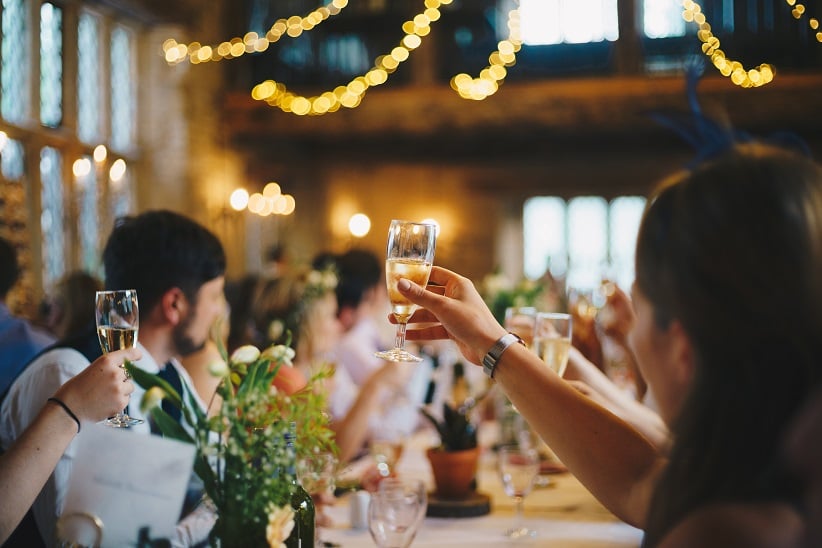 Like in other cultures, Filipinos are quite superstitious. When it comes to marriage, many Filipinos believe that rain during weddings brings luck and good fortune.
Rain during weddings is believed to bring fertility, unity, and cleansing among couples.
Being married in June is not the only superstition in Filipino weddings. For instance, you should never drop the ring during a wedding ceremony because it is believed that a family member will die soon.
Also, many believe that the wedding ring should also be the right size because a tight ring means extreme jealousy, and losing a ring means the marriage will not last.
There are other wedding superstitions in the Philippines, and mostly, these superstitions equate to bad luck.
Some of these include the bride not fitting into their wedding dress before the wedding day, wearing pearls on the momentous day, and even the bride and groom not seeing each other before the actual wedding ceremony.
Nonetheless, those planning to get married soon should know it is okay to go beyond wedding traditions and add a unique twist to your special day.
When Should You Book a Wedding? 
Being a newlywed in June is an excellent way to preserve tradition and classify yourself as a June bride (if you are a woman). As the popularity of a wedding ceremony in June is not waning, you should book at least a year in advance to have a wedding in June.
Indeed, many couples want to get married in June, so you must hurry.
And if you cannot book your wedding on a June date, you should pick a date that is either convenient, economical, or corresponds to something significant. Being married in June does not guarantee a perfect marriage.
What guarantees a happy marriage is the commitment you put into it. As a couple, you should do your best not to have a great wedding but a great married life.
Some people say that weddings are like the ending of a fairy tale, but it's not. The wedding is just the beginning of a new chapter of your life. It is when a sweet heart becomes you bride or groom to be with you all your life.
The jump start of building a family, a new life, and a new home with your spouse.
For those looking for a perfect wedding venue, Palazzo Verde might be the place for you. Palazzo Verde is one of the most sought-after wedding and event venues in the Philippines.
Palazzo Verde offers banquet spaces for receptions of varying needs and requirements. Each ballroom is distinctively designed to provide a charming set-up for weddings and other once-in-a-lifetime celebrations. These may be grand or intimate — Palazzo Verde has the perfect space for the married couple and their guests.
Featuring a royal-like ballroom perfect for that fairy-tale wedding married couples have been planning for, the venue also has lush gardens and rich green spaces just right for those who are looking at gardens and outdoor weddings.
Lastly, for a more traditional wedding, get married at Notre Dame De Vie Chapel, located within the grounds of Palazzo Verde.
The charming chapel features golden arches, fresh flowers, giant ferns hanging on its dome, and accessibility from the main venue or ballroom through a quaint mini bridge that has a view of the natural creek running across.

Exchange traditional wedding vows and I do's, hold your dream wedding, and celebrate life's amazing milestones in Palazzo Verde.
The Best Home For Married Couples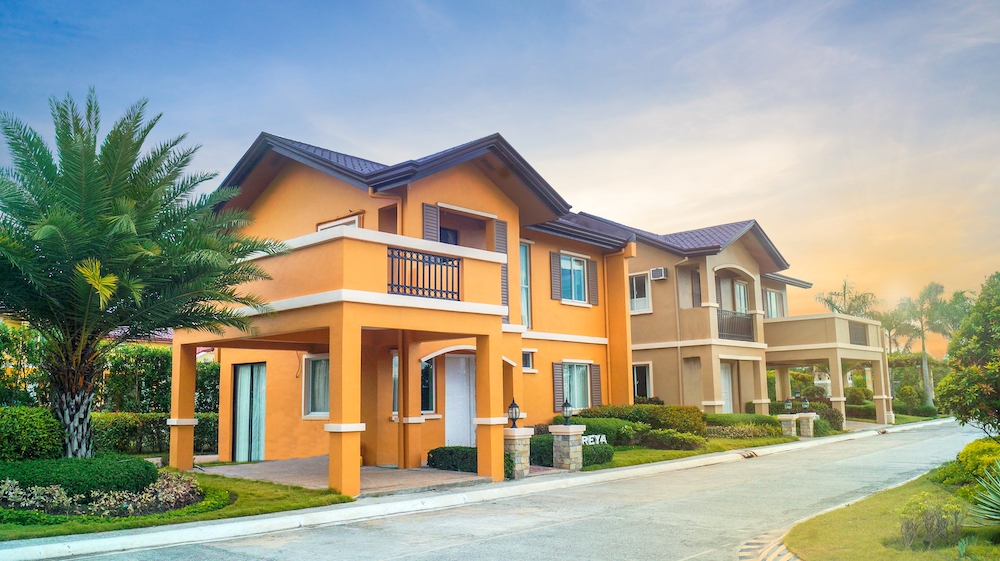 One of the first things newlyweds wish and work hard to acquire even before their wedding day, is a home they can call their own.
Where they can begin the new chapters of their lives, building families, creating milestones, and nourishing memories together.
Camella, the country's trusted real estate developer, aspires to build a community close to necessities, secure, and equipped with world-class amenities, elevating homeowners' living experiences.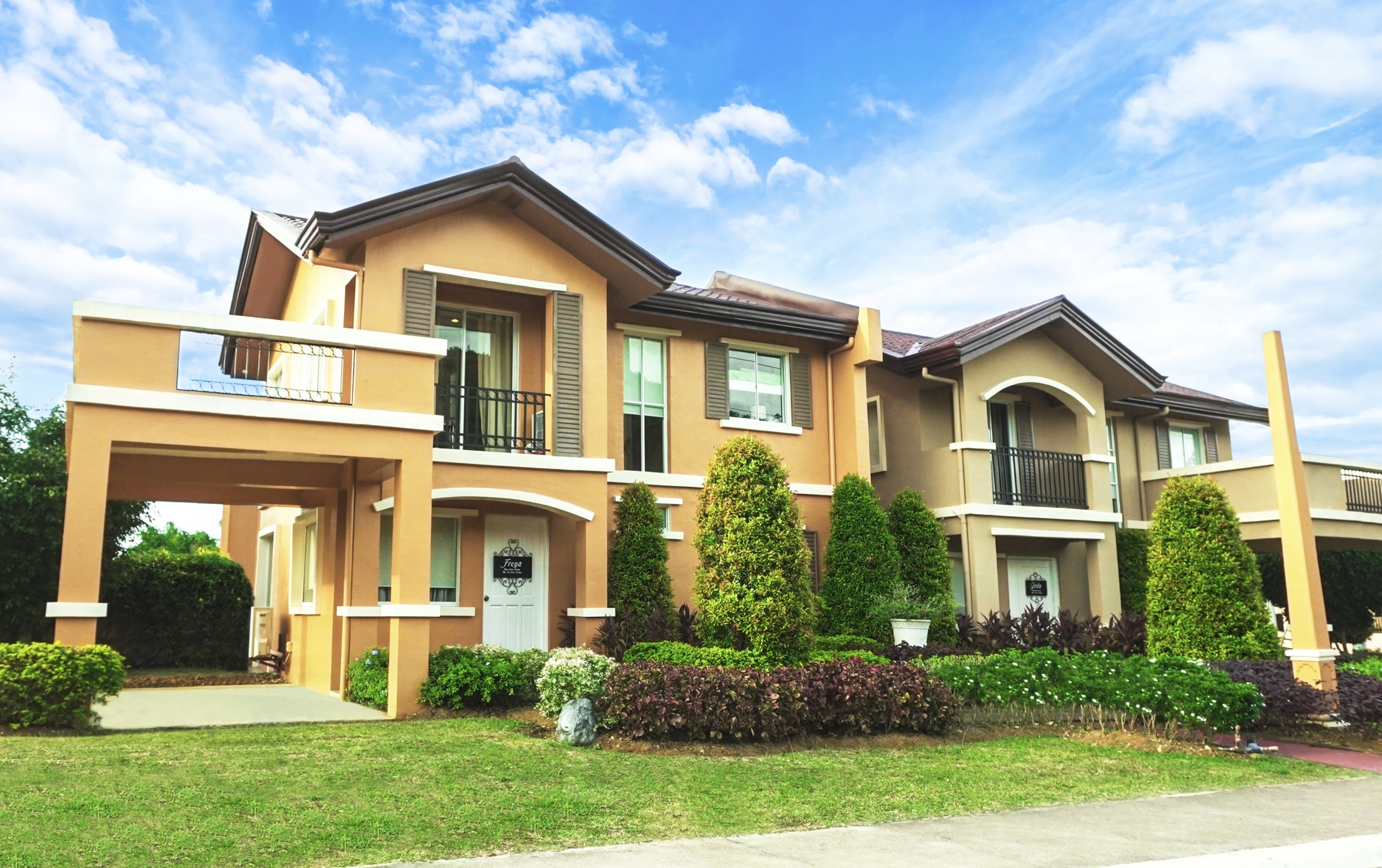 Check out our Properties in the Philippines
Check out our catalog of house and lot and condo for sale in the Philipines!