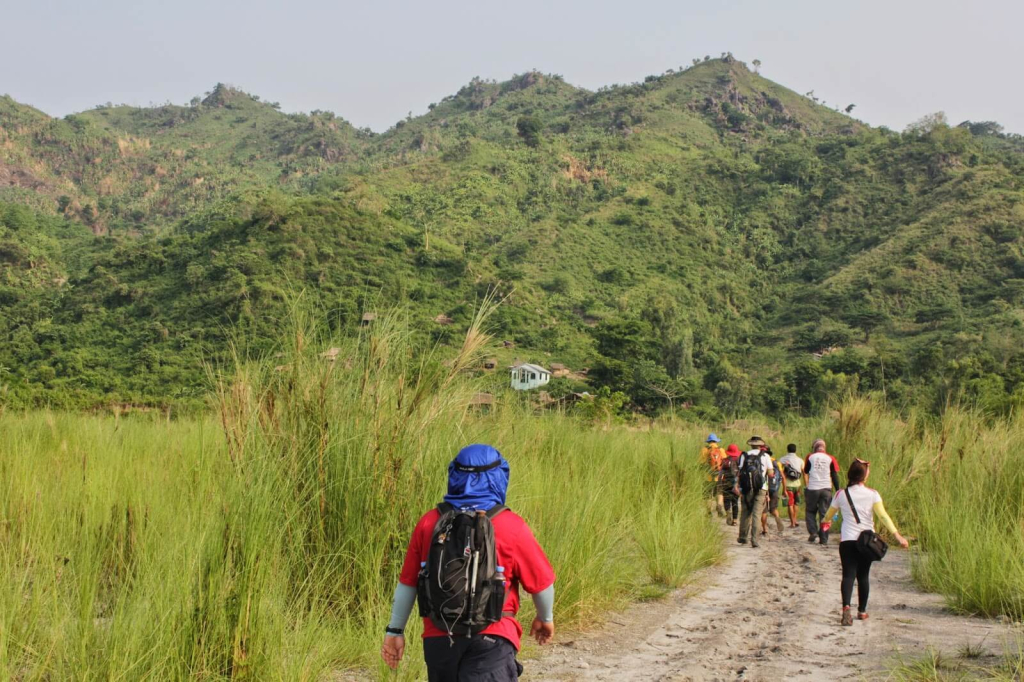 Capas, a municipality located in the western part of Tarlac province, is considered the province's "tourism capital." It is known to be the richest town in the entirety of the province of Tarlac, having plenty of subdivision and villages that also offers affordable house and lot.
It is inarguably rich because of its breathtaking mountain views, hot springs, and freshwater lakes. Both local and foreign tourists are thrilled and excited to stop by this beauty spot whenever they visit Central Luzon.
The "Face of the Next City in Tarlac" is only 108 kilometers away from Manila with an estimated one-and-a-half-hour travel time, so it is indeed a perfect weekend getaway spot for family, friends, or couples.
Whether to go mountain biking, dare to cliff jump, go kart racing or testing the race track inside Clark, exploring forest trails and other lush forests, enjoy swimming in small waterfalls or simply taking in the the view of surrounding mountains and the Zambales mountain range, Tarlac has so much to offer.
Then you can also visit historical sites that are considered Tarlac tourist spot like the Bamban Museum, the Aquino Center Museum
It is such an interesting town with 20 official barangays that comprise the 145.32 square miles total area. It is also noteworthy to know that these green rich townhouses are some of the most important fragments of our history.
Let's explore the wonders of Capas by going through this list. The list below is categorized into three parts: the historical sites, the scenic nature spots, and the unique cultural heritage. Discover the beauty of Capas with us; let's start with the first category.
The Historical Sites
Capas is dreadfully known as a place that holds the darkest and deepest sad story of Filipino soldiers who fought during World War II.
However, the following historical sites that you can visit in Capas will not only recollect the horrible events of the past, but it can also open a door to a much clearer perspective as to how expressing courage, initiative, and bravery can do to save an entire country.
Moreover, the historical places in Capas will give you a brief glimpse of what the world war looks like. It is a frightening image that none of us will ever want to witness or experience at all. By visiting these places, you are one step closer to knowing the tragic events of our country's past.
Capas National Shrine
The Capas National Shrine is located in Brgy. Aranguren in Tarlac City with an estimated 54 hectares of parkland. The shrine has a 70-meter towering obelisk that surpasses any tall establishment around the area while seemingly aiming its pointed edge into the vast blue sky.
The gigantic obelisk is also surrounded by a long, semi-circular black marble with the names of fallen soldiers deeply engraved into it. It is a commemorative act to honor the sacrifices of our fellow Filipino and American soldiers who suffered from the infamous Bataan Death March.
The mighty pillar has been standing in the municipality of Capas for 30 years now, but the trees around it are still evergreen.
The number of trees that stand firm in that area is believed to be as many as those who gave their lives to enjoy the freedom that we have today.
If you ever find yourself questioning the story of the past or contemplating the events of the present, you may come and visit the National Shrine in Capas.
Nevertheless, the park is not as flashy or as decorative compared to other parks in the city, but it holds a very important historical story that cannot be lost or forgotten.
Capas Death March Monument
The Capas Death March Monument is an inverted V structure designed as a memorial place for Filipino war heroes. It is situated along McArthur Highway, which makes it perfectly situated in a place where tourists can easily access.
When you visit Tarlac and the shrine, recollect and reflect on the events of the grueling 106-kilometer death march and honor the lives of those who suffered in the devastating prison walk.
The Defenders Hall Mini Museum
The Defenders Hall is a mini-museum in Capas National Shrine that offers a collection of photographs during the Bataan Death March.
The small museum has several paintings that depict the life of Filipinos under the terrible hands of Japanese soldiers. It is open from Monday to Sunday, 8:00 a.m. to 5:00 p.m., so make sure to stop by and appreciate the war memorabilia displayed in it.
The Scenic Nature Spots
Capas is not only known for its historical sites and stories. The town is also acknowledged as a place that can give you a close encounter with Mother Nature.
Although the province doesn't have that much to offer when it comes to bodies of water, the beauty of this place lies in its surrounding mountain ranges.
There are a lot of scenic and greenery places that you can visit to either unwind or have fun. Here are some natural tourist attractions you can find in the municipality of Capas, Tarlac.
Mount Telakawa
Mount Telakawa is the epitome of a mountain that is too challenging to climb. It is situated in Capas, Tarlac, and has received numerous top ratings and feedback from adventurous mountaineers and trekkers.
The mountain is set at the foot of Mt. Pinatubo, with an elevation of 645 meters above sea level. It is considered, among all the other mountains in Tarlac, as "the best alternative mountain destination" for Mt. Pinatubo because of its intense trail track.
Although there is a safe route for trekkers, many mountaineers rate their hiking experience to a hard level. It is not as famous as Mt. Pinatubo, but the view from the mountain's summit, above sea level, is beyond marvelous. You can see the breathtaking view of Mt. Arayat and Crow Valley upon reaching the top.
It is indeed a worthy climb for all wayfarers. If you ever wish to experience this coolest and unforgettable trekking experience, it will only cost you a 100 peso entrance fee per person and a 350 eco-tour guide fee good enough for five persons.
The Bueno Hot Spring
The Bueno Hot Spring is a spa garden located in the municipality of Capas, on the northern side of Crow Valley.
It has two concrete pools that offer warm baths for its local and foreign visitors with an estimated temperature of 45 to 49 degrees centigrade.
It is relatively known as a place that can take away all the worry and stress brought by the bustling city life.
Some locals around the area, surprisingly, believed that the pools could even heal some illnesses. However, none of this is proven true, but this place is certainly a must-visit.
The Tambo Lake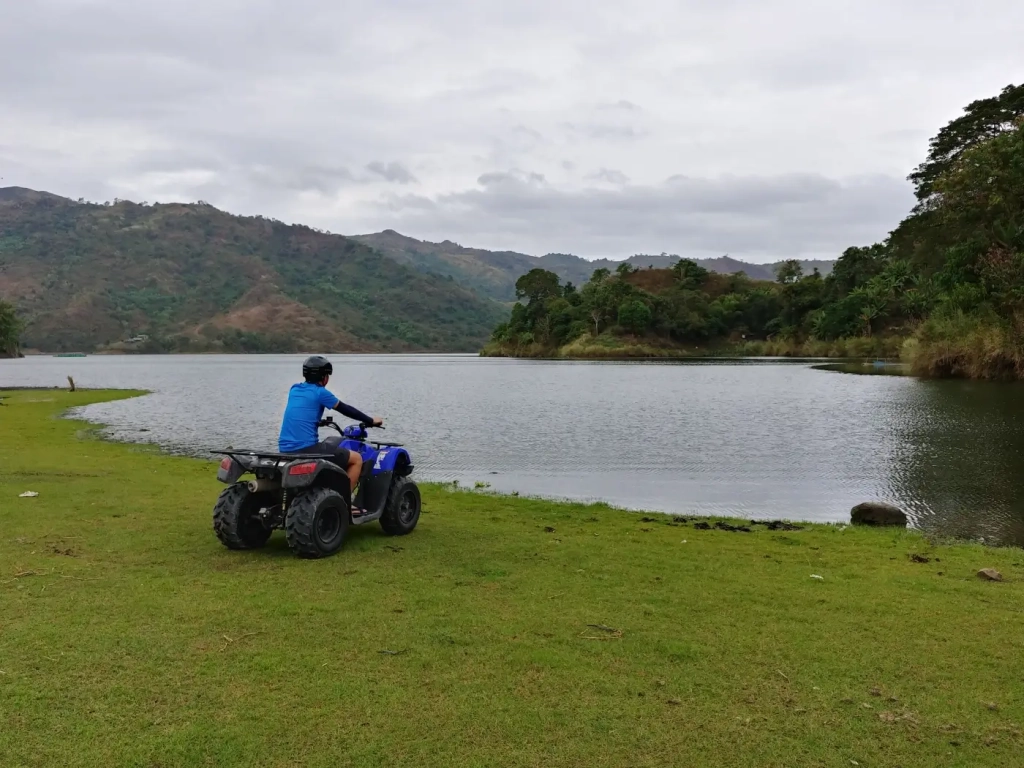 Tambo Lake is one of the most pristine natural Tarlac tourist spots. It has an ethereal beauty that was accidentally formed through Mt. Pinatubo's eruption on June 15, 1991.
The aftermath of the second-largest recorded volcanic eruption in the 20th century gave birth to a clear blue lake.
The Tambo Lake is known to be the most-visited place in the entirety of Capas because it offers a good deal of physical group activities such as water paddling, fishing, and ATV ride adventures.
As of 2021 tour guide rates, you have to pay 50 pesos to access the lake. You may also pay an eco-tour guide fee of 350 pesos. Moreover, the ATV adventure ride is profitable for 3 hours.
The vehicle is a 500cc that can be occupied by two persons. The ATV ride can only make the visit even more fun and exciting.
If you're an adventure seeker who has a desire to have thrilling encounters as often as you can, you should try visiting the pristine Tambo lake.
Other places that should be part of your bucket list when in Tarlac are: The Tarlac Recreational Park, Mount Damas and Ubod Falls with its crystal clear waters, Si El Falls, Bulsa River, Canding Falls, and the Maria Cristina Park.
Situated in northwestern part of Tarlac, Mt. Damas trail was opened by mountaineers exploring the Zambales-Tarlac mountain range.
It borders the town of Camiling, Tarlac San Clemente, and Mayantoc. Said to be famous for its 'cardiac' trails, river crossings, rappelling, and rock scrambling, Mt. Damas offers more than the usual mountain hike, despite its low elevation.
Unique Cultural Heritage
Aside from the historical sites and nature spots that you can visit in Capas, some places in the town can also showcase the province's culture, tradition, practices, and religion.
They are uniquely built and made to represent the things that most people of Tarlac greatly cared for, so you really have to drop by these amazing cultural places. Also, if you are a devoted Catholic, the following religious places might catch your interest.
Mt. Peniel Prayer Mountain
The most solemn and peaceful prayer mountain in Capas Tarlac is called 'Mt. Peniel'. This place of worship is said to be a gateway to reconnect your lost souls and improve your relationship with the Lord.
It is commonly used through youth camps, group retreats, meetings, conferences, and spiritual gatherings because of its serene atmosphere.
The whole prayer mountain is a picturesque five-hectare land that can cater to the reconnection of your inner self. How the place is impeccably built and designed is beyond imagination.
By setting foot in its vicinity, your mind, heart, and soul will be cleansed thoroughly. Rekindling the lost faith or self-love can be successfully achieved through this close-to-nature place.
An added bonus to this refreshing spiritual experience is that the Mt. Peniel Prayer Mountain and Camp Site overlooks the magnificent Mount Pinatubo. Experience the provincial life by staying in Mt. Peniel's Camp Site.
San Nicolas de Tolentino Parish
The San Nicolas de Tolentino Parish, or locally known as Apung Kalas, is another place of worship for Christian devotees who reside in Capas, Tarlac. The patron saint of this parish is Nicholas of Tolentino, a patron dedicated to Holy Souls. He is an advocate for all the souls who dwell in Purgatory.
The San Nicolas de Tolentino Parish is the best place for all Catholic sinners who want to confess and repent for their sins.
Tourists can visit this parish and even attend its Sunday mass. You can also pray in silence and ask for the help of Nicholas of Tolentino for the souls of your deceased loved ones.
The municipality of Capas is a place that is undeniably rich with nature, culture, and history. Its picturesque view is a God-given gift for every Filipino family who wants to start investing in real estate and properties.
Tarlac Tourist Spots
Aside from Capas, there are still a lot of places to explore in Tarlac. Here are some of the famous tourist spots in the Tarlac province near Capas.
Monasterio de Tarlac in Mount Resurrection Eco Park
The Mount Resurrection Eco Park, spanning 278 hectares, is an ecotourism haven of pristine natural surroundings, enveloped by the refreshing mountain air. Here, you'll encounter a remarkable 30-feet-tall statue of Jesus Christ, gazing over the city.
Moreover, the monastery is believed to safeguard a piece of the relic of the True Cross, adding to its spiritual significance.
Mount Pinatubo
Even though Mount Pinatubo is a powerful active volcano, it is one of the most popular tourist destinations in the Central Luzon Region. It is a favorite hiking destination for trekkers and adventure seekers.
The hike could be tiring and long, but at the end of it, the ultimate reward is the awe-inspiring sight of Mount Pinatubo Crater Lake. Its immaculate turquoise waters are embraced by a truly magnificent panorama of natural land formations, leaving you breathless.
Anzap Twin Falls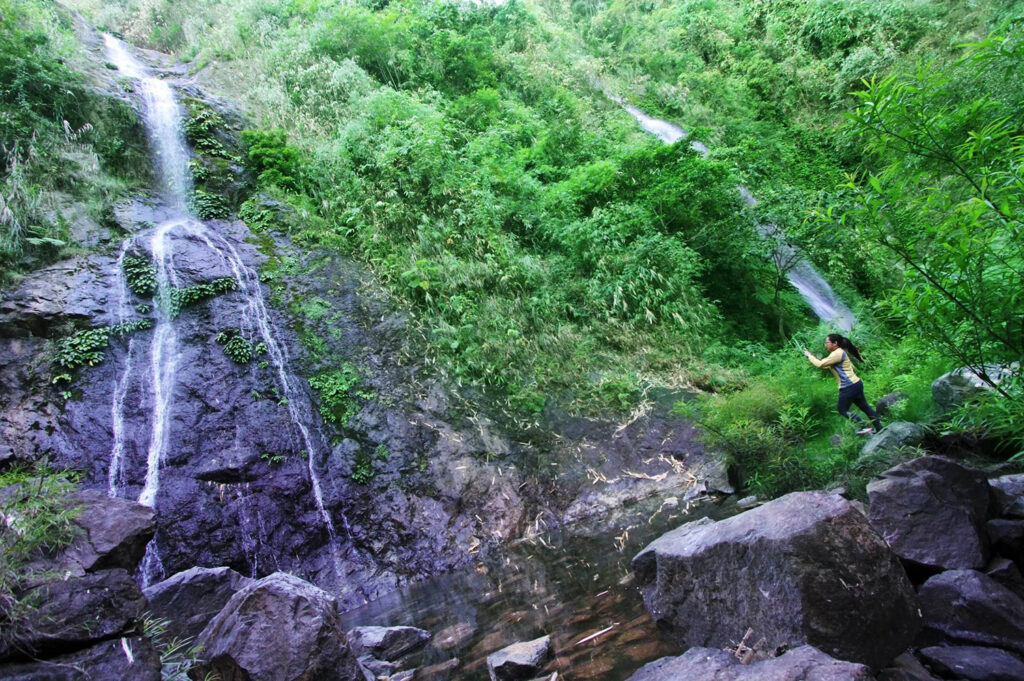 The Anzap Twin Falls, located in Barangay Bigbiga, Mayantoc, stands as a captivating must-see tourist destination in Tarlac. Among the Philippines' rare gems, it's one of just three twin falls.
Rising to an impressive height of 200 feet, Anzap Twin Falls is believed to be the highest waterfall in Tarlac. Surrounded by lush, verdant landscapes, the site offers a breathtaking natural spectacle.
If you prefer going for outdoor activities that do not involve a lot of trekking or exploring, you might want to try the tourist spots and destinations inside Clark City and surrounding towns, like the KCT Kart City, JSJ Goat Farm, or simply enjoy the delicious food in the province.
Camella Capas
Want to be near these breathtaking wonders and exciting activities? Camella Capas is a Mediterranean-inspired community with round-the-clock security and a peaceful, comfortable environment. It is situated in Brgy. Dolores, Capas, Tarlac.
Capas is known to be one of the richest towns in Tarlac. It is a first-class municipality that keeps growing. As the "business melting pot" of Tarlac, it has so much to offer.
With these in mind, it is the best time to start looking for value for money, charming house and lot for sale in Capas and enjoy the privileges of provincial life. Enjoy an adventurous life in the Tourism Capital of Tarlac. Build your dream home in Camella Capas.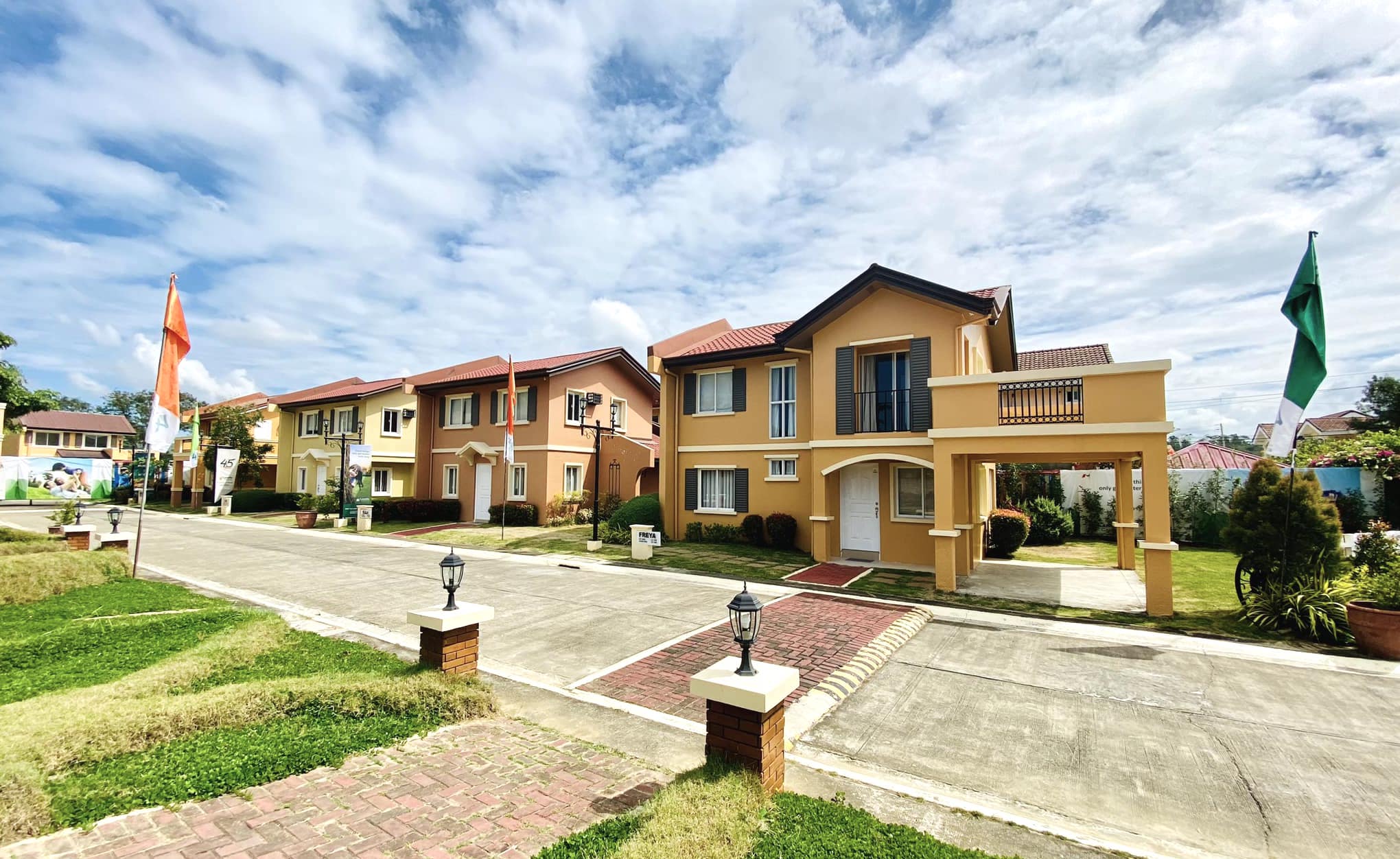 Check out our House and Lot for Sale Properties
Discover our house and lot for sale properties in the Philippines