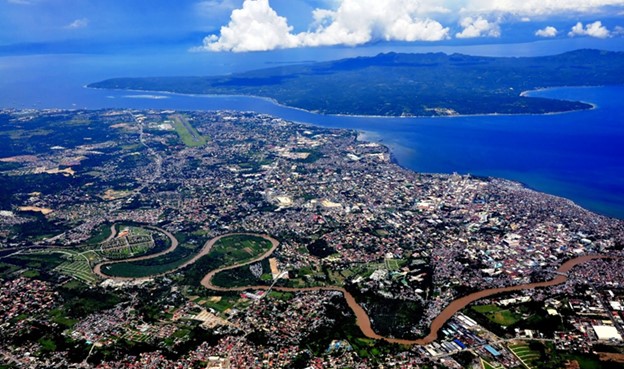 Condominium in Davao | Many of us think have our own definition of an ideal place to live in. Some might want to live near the beach, some would want to live near the mountains and some would want to stay in the city. There are many cities across the Philippines and most places up in the northern region are a good choice because of the accessibility to many things such as amenities, necessities, and many others. Despite this, Davao city is still the best place where to buy a condo because of many reasons.
Safe Place | Condominium in Davao
Davao City is one of the safest cities around the Philippines and even in the Southeast Asia part of the world. Davao's government has pioneered dozens of local governance innovations, established landmark legislation, and found a tremendous legislative and has maintained the city's policies, rules, and regulations. Davao city's high degree of self is the cause of its continuous rise, both economically and socially. With a population of over 1,776,949 million residents, Davao is a city notable for its high urbanization. The density of population is 1,883 people per square kilometer. It is to be expected to be unruly and in a rowdy environment Davao, on the other hand, is the contrary. The city's rate of crime occurring is the lowest in the country, earning them the distinction of Southeast Asia's most serene city. Having a safe environment is one of the key factors of why having a condominium in Davao city is better than other cities.
A safe place does can not only refer to the security but also the access of medications. There are numerous medical facilities in the town, both private and public. Medical services are easily accessible to everyone. Many medical professionals prefer to further their education in Davao City because the city employs many qualified medical professionals.
With many hospitals – and a plethora of clinics, there is room for many people. Davao's medical facilities are considered among the best in the Philippines, and numerous institutions are noted for accomplishing complicated operations. Accessibility in these types of places is vital to each people for it could save their lives when the time comes.
Good Environment | Condominium in Davao
When it comes to smoking cigarettes, Davao City is tough. In 2002, the city passed an Anti-Smoking Ordinance to protect the public from second-hand smoke and prevent air pollution. Various regulations have been implemented as part of the Anti-Smoking Ordinance to safeguard and rehabilitate endangered animals and plants and protect the remaining environmental frontiers from potential damage. This is very essential as every year many people are dying because of lung cancer which is caused by smoking. Ironically people who are not smoking are usually the ones dying earlier than the ones who smoke frequently, this is because of second-hand smoke. Davao City implementing this ordinance already saved many lives in the past years.
The Watershed Code, the Ordinance Banning Aerial Spraying of Farms, the Marine Protected Area Ordinance, and the Anti-Smoke Belching Ordinance are ecological and environmental ordinances and issuances. The city of Davao has collaborated with the Clean Cities Coalition of the Energy and Clean Air Project of the US Agency for International Development (USAID) to implement the required measures to combat global warming's consequences. With the help of the city's marine life and activity monitoring program, the city actively protects and monitors marine life and activity. Davao City does not only care to its citizens, but also about the environment which is very important because without it we will be able to live.
Cost of Living
Many people in the Philippines have no access to drinkable water, but Davao city's tap water is recognized as the cleanest in the country, considering it safe to drink. There's no doubt that the tap water in your Davao condo is safe to drink. The Davao City Water District is recognized as one of Southeast Pacific's water utility companies. The water they supply for the city is among the cleanest in the world in terms of mineral content, purity, and flavor. Having drinkable tap water can lower your costs significantly as water is one of the most essential needs of a person.
If you believe that everything Davao has to offer will result in a high cost of living, you are mistaken. At a cheap price, you can enjoy one of the most ideal aspects of life in the country. You'll be eating the freshest produce, drinking clean water, and living in a clean atmosphere. Those who want to own a condo in Davao will consider it convenient.
Davao City's living cost is lower than that of Manila on a large scale. Consumer Prices in Manila are 3.78% higher than in Davao (without rent). Consumer Prices Including Rent in Manila are 35.10% higher than in Davao. Rent Prices in Manila are 200.26% higher than in Davao. Restaurant Prices in Manila are 16.75% higher than in Davao. Groceries Prices in Manila are 8.28% lower than in Davao. Local Purchasing Power in Manila is 14.37% higher than in Davao. Though Manilas grocery prices are lower than of Davao, the other areas prove that Davao's cost of living is lower than of Manila.
In conclusion, having a condominium in Davao City would be the best choice because of the factors presented above. From the water, environment, up to the cost-of-living Davao city proved to be the best choice with comes to the location.
When looking for a home, Camella will help you give the home that you are looking for. Condos are built near amenities that can give you convenience and easy access to your needs. Camella has also established itself as one of the authentic real estate for the Filipino people. There are Camella Condos throughout Davao City which are built in a safe and convenient location. Check out at https://www.camella.com.ph/ for more information