Don't know much of Mindanao yet? Experience these festivals to get you acquainted to the rich culture and history of Mindanao.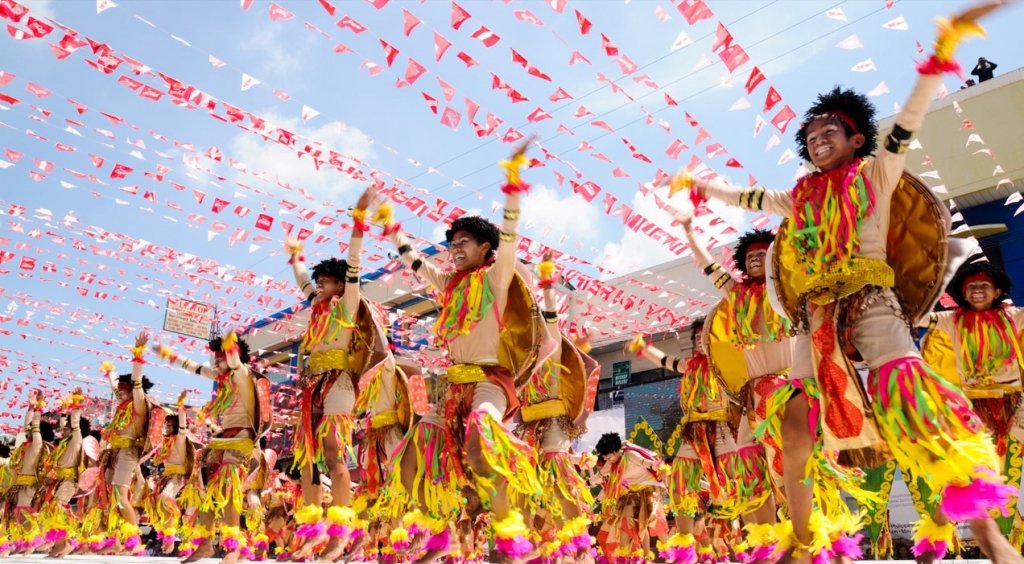 Pleasure and merriment in the Philippines are endless. The naturally happy Filipinos always find ways to celebrate regardless of the situation – even amidst the pandemic! From birthdays, and tiny victories, to grand village fiestas, people in this country come together to rejoice. It is easy to tell when a festival is happening because aside from the crowd of people, the beat of the drums seems to be calling, and the colorful banners appear to be waving for you to join.
Looking beyond all the singing and dancing, festivities in the Philippines are deep-rooted in its rich culture. The foreign colonization has brought different beliefs and religions to the country. Our brave heroes have fought for freedom. Our ancestors have tilted the land and protected the waters that provide us with natural resources up to the present. Philippine festivals, in other words, celebrate culture, history, and excellent products each locality can be proud of.
As an archipelagic country, the Philippines comprises several islands, provinces, and cities annually celebrating festivals. You will be overwhelmed with the thousands of minor and significant festivals waiting for you to experience. If you want to pack your trip with the best of Philippine festivals, the island groups of Mindanao must be on your list. Besides entertaining you with rhythmic sounds and colorful costumes, festivals in Mindanao will immerse you in its rich culture. We cut off your hassle in choosing which of these festivals to experience first as we give you the top five festivals in Mindanao.
Kadayawan Festival in Davao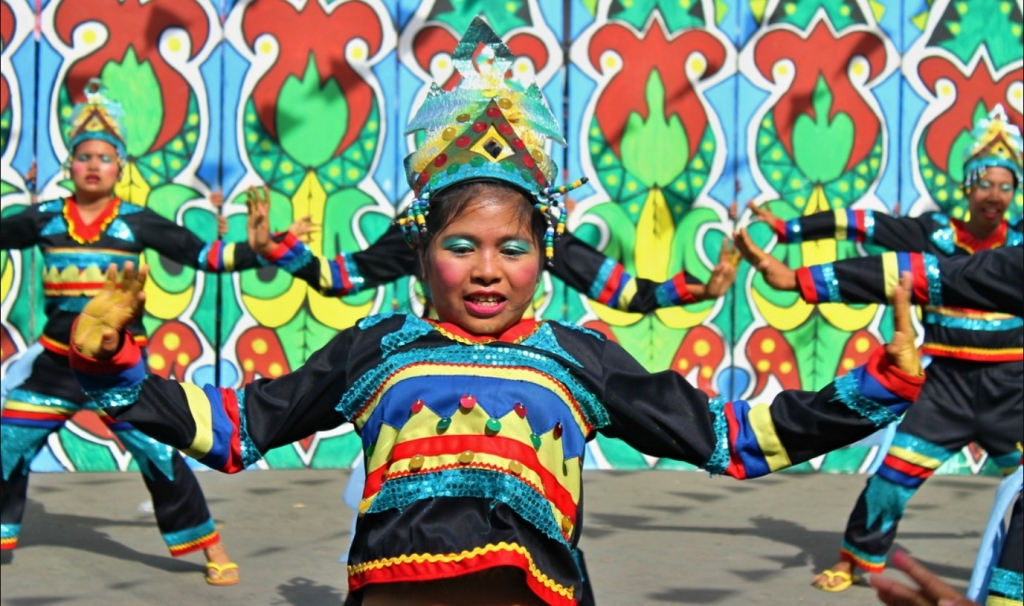 It might not surprise you that Kadayawan Festival made the first spot on our list as it is one of the most talked-about festivals in any part of the country. Celebrated every third week of August, Kadayawan Festival is a thanksgiving festival for a bounty harvest. It highlights the 11 ethnic tribes of the city who used to gather together to be merry for the abundance of products. They thank the nature gods through rituals and putting up crops like vegetables, rice, and corn grains in front of their houses. Their celebration also includes a lot of dancing and singing.
Each of the tribes' thanksgiving rituals was revived in the 1970s through the encouragement of the city mayor, Mayor Elias B. Lopez. During the challenging times during the Martial Law, the city government unveiled the project, which intended to maintain unity among Davaoeños. Known for the Mt. Apo, Durian, and Waling-waling, Davao then used to call the festival "Apo Duwaling". The festival's name was later changed to Kadayawan in 1988, derived from the word "madayaw" which means good, valuable, or treasured.
Kadayawan Festival sprinkles more color to the already attractive Davao City. The city has friendly people plus plenty of natural and artificial attractions to be proud of. But if you want to have an entirely local experience, you must add Kadayawan Festival to the equation. You can explore different activities once you visit the city during the festival season. Do you want to witness the various dances of Mindanao communities as performers donned in colorful costumes pass the street? You can enjoy it through the festival's favorite, "Indak Indak sa Kadalan". Are you looking for authentic Davao cuisines to satiate your cravings? Of course, there are a lot of food stalls and establishments you can dine at affordable prices. Are you worried about where to relax after a tiring festival experience other than your hotel room? You can find time to unwind at Roxas Street through its popular massage parlors.
There are other gems to enjoy in the city other than the Kadayawan Festival. The abundance of harvest is not only celebrated during the festival as Davao City is enjoying its riches every day – evident in the aggressive growth of its economy. These are among the reasons why many people are choosing to stay for good in Davao City.
If you are looking for a house and lot for sale in Davao, you can choose from Camella Homes' prime communities scattered in strategic locations. There is the 38-hectare Camella Davao in Brgy. Communal, Davao City and 15-hectare Camella Cerritos Davao in Brgy. Sto. Niño, Mintal. The vast expansion of the number one housing brand also gives you the 10-hectare Camella Toril in Brgy. Bato, Toril, and 27-hectare Solariega in Brgy. Puan, Talomo District. Whatever community you choose, you will never go wrong with Camella Homes. Each Camella Homes community is packed with amenities like recreational parks, clubhouse, basketball court, and playground. On top of it, each house model in Camella Homes is built with you in mind – to ensure that every space and corner fulfills your daily needs. Indeed, you can achieve a rewarding life near the commercial centers without compromising your peace of mind because of the round-the-clock security at Camella.
Tinalak Festival in South Cotabato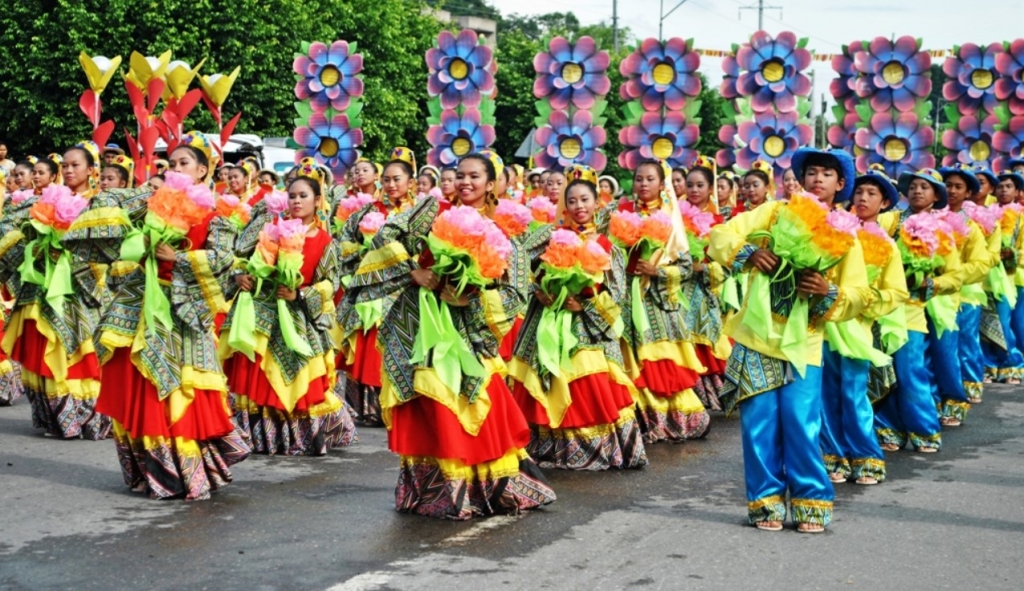 If there is only one place you can go to experience the richness of culture in Mindanao, that place should be South Cotabato. South Cotabato is home to three diverse cultures: the indigenous T'boli and B'laan, Muslims, and Christians. Imagine how different cultures come together in harmony. You can also picture how it makes the festival here more colorful. The festival's name was derived from the word tinalak or t'nalak, which refers to the handwoven fabric of the T'bolis. Every July, South Cotabato celebrates its rich culture with fun activities in its capital city, Koronadal.
Among the crowd favorites during the Tinalak Festival is the Tri-People Grand Parade which features the three people of cultures inhabiting the province. Like other festivals, you will be entertained by street performances during this festival. But street dances are even made more special as the performers wear colorful ethnic patterns for the province is known. The traditional cloth is also showcased in Mutya ng South Cotabato, where beauty contestants wear locally-designed costumes. Moreover, in an area where folk art is alive and celebrated, you can also gain a unique experience through the Tinalak Festival's ADUSAY or awit, dula at sayaw (song, play, and dance) competition.
South Cotabato is a well-loved province because of its inclusive and progressive environment. Wherever you're from, you are welcome here if you opt to live or invest in a house and lot for sale in Koronadal City. There is no other welcome warmer than that offered by Camella Prima Koronadal – a premiere Italian-inspired community located in Purok Mabuhay, Barangay Carpenter Hill, Koronadal City. Sitting in an 8.7-hectare, this house and lot development are accessible to malls, schools, hospitals, transport terminals, and places of worship.
Balanghai Festival in Butuan City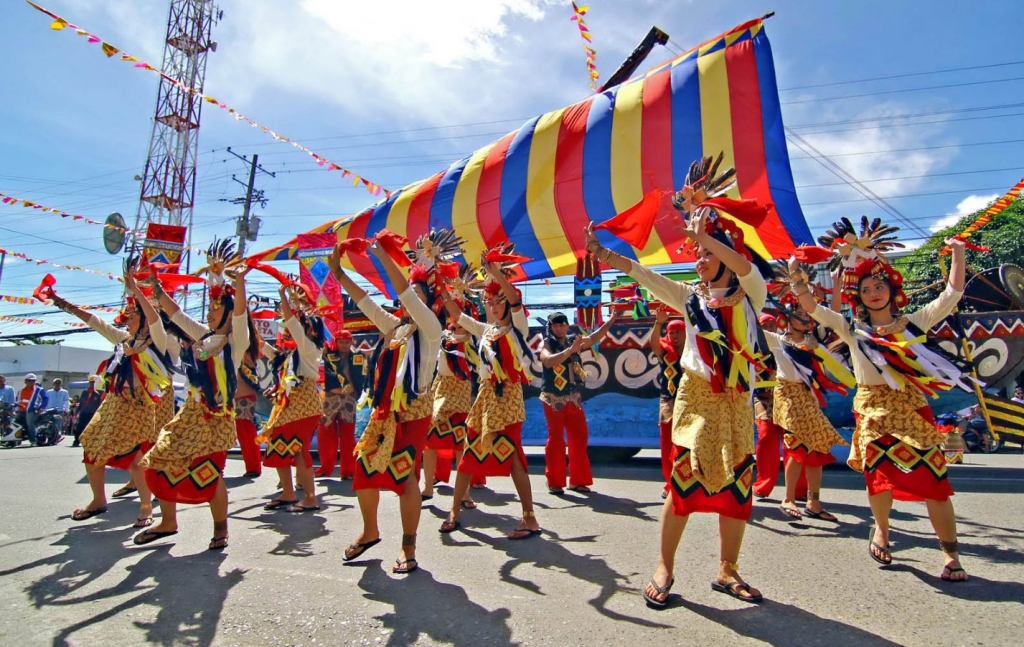 The rich history is taught in the hearts of every Butuanon, or the people living in Butuan, Agusan del Norte. Their love and respect for their glorious past translate to street parties, festive parades, and dance competitions every May during the Balanghai Festival. More activities are scheduled for the whole month, enticing local and foreign tourists to this "Timber City of the South."
Knowing the root of the Balanghai Festival will make you appreciate the event more. To put it simply, Balanghai Festival commemorates the happening of the early transients that established Butuan territory on board the wooden watercraft, Balangay. It was traced back to 500 B.C., which made Butuan earn the recognition of being the most established settlement in the country.
Fast forward to the present, Butuan City is now known as the central zone for economic growth in Caraga Administrative Region. It is especially noticed for its notable gold trading industry and the presence of crucial infrastructure and developments that spur economic transformation. Investing in Butuan City sounds like a valuable decision with its rich past and progressive present.
Thankfully, you can now venture into a house and lot investment with the most trusted housing brand, Camella Homes, in Butuan City. Camella Butuan is nestled in Villa Kanaga, Butuan City – a strategic location near essential establishments. You can own a quality home in this Spanish-inspired community at an affordable price. For reservations and inquiries, you can visit the official webpage of Camella Butuan.
Tuna Festival in General Santos City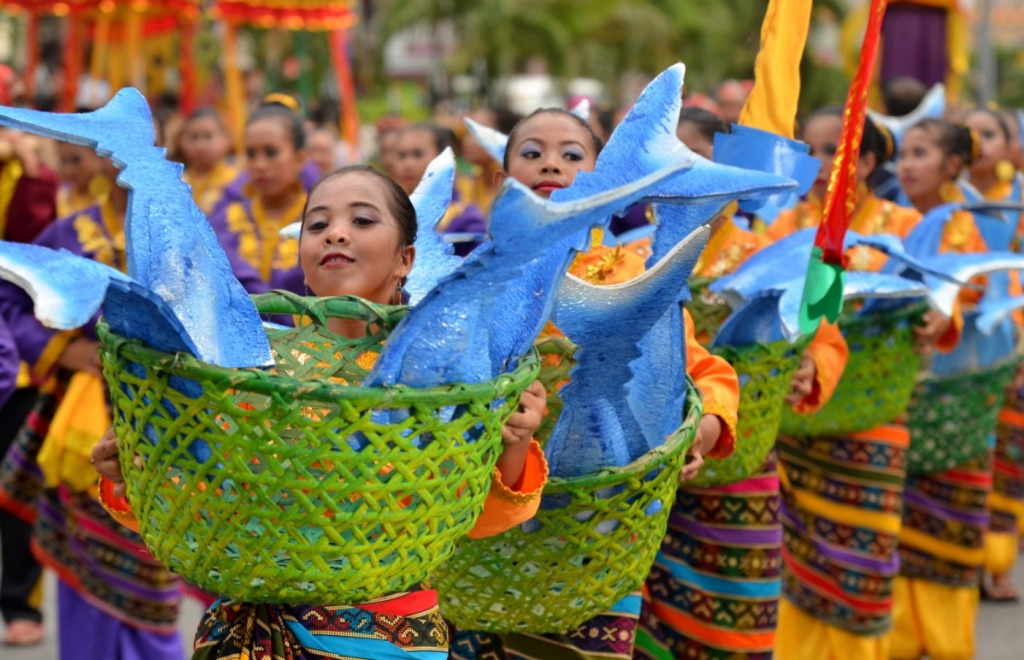 The "Tuna Capital of the Philippines," General Santos City, comes alive every first week of September to celebrate the Tuna Festival. Like a school of tuna fish, people flock to the town center to witness the interactive activities that revolve around tuna. Among the most-anticipated activities during this festival is the tuna dish cooking contest. While other festivals fill your eyes with colorful performances, Tuna Festival can do more as it will fill your stomach with a beautiful tuna gastronomic experience.
Would you believe that a single bite of a tuna dish will complete your festival experience? Even the aroma of a tuna dish can already satisfy you, especially when you witness the most-anticipated tuna dish cooking contest. Aside from the cooking contest, you can also take photos of the tuna-inspired floats during the float parade. Are you looking for more thrilling activities? Worry not, as several water activities like motorized Banca race, dragon boat race, and jet ski challenge can get your heart pounding.
The abundant tuna in General Santos' waters does not only provide the city with a festival to celebrate but also a thriving economy worthy of international attention. The comprehensive business and employment opportunities in the fishing industry in General Santos City attract investors from other parts of the country. You will consider General Santos a place to live or invest. When you finally decide, make it rewarding with Camella Cerritos Gensan. This Italian-inspired community is set in a 9-hectare development in Lagao, Barangay San Isidro. Like any Camella residential project, Camella Cerritos Gensan offers a wide array of houses where you can find the ideal one for you and your family. Comfortable living is assured in every Camella Cerritos Gensan house model with at least two bedrooms, toilets and baths, a spacious kitchen and dining, and a stylish living room.
Higalaay Festival in Cagayan de Oro City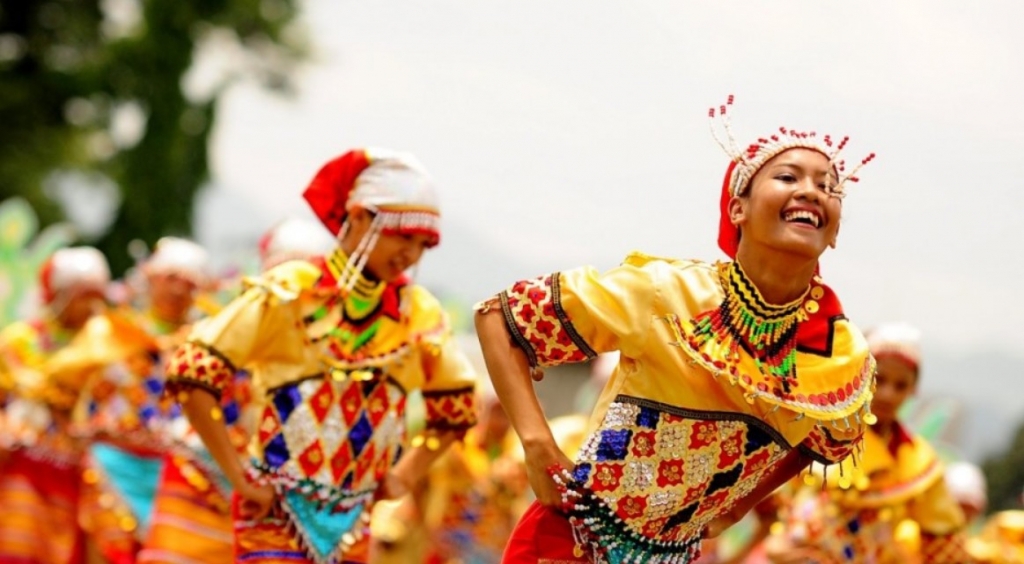 August means merriment in Cagayan de Oro where the Higalaay Festival is celebrated. Highlighted in this festival is the strong friendship on the north-central coast of Mindanao and the deep-rooted faith of Kagay-anons, or people in Cagayan de Oro, to St. Augustine of Hippo. People from neighboring places and even outside Mindanao visit exciting activities during the Higalaay Festival. Miss Cagayan de Oro Beauty Pageant, Rodeo and Cowboy Festival, and the Kumbira Food Fair and Festival are only among the activities that attract large numbers of spectators.
Meanwhile, the festival's name has evolved. It was once called Kagayha-an City Festival and Kagayan Higalaay Festival until it became Higalaay Festival. Its present name was derived from the Bisaya word "higala" or "friend," as the city is known as the "City of Golden Friendship." While Filipinos are generally known for being hospitable, Kagay-anons go beyond that level. Wherever you go within the city, you will feel the extra warmth and friendliness that make you want to stay.
But why not stay in Cagayan de Oro? Serving as the capital of Misamis Oriental, Cagayan de Oro is also the capital of trade and commerce of the province. Accessing your needs will be accessible in this highly urbanized city without dealing with Metro Manila-like traffic. Most of all, you can get the best home here with the presence of Camella Gran Europa in uptown Cagayan De Oro.
Surrounding your comfortable home is the European landscape in this real estate development. You may opt to invest in a house and lot in Mindanao set in a picturesque Italian village, a lively Spanish suburb, or a warm villa featuring French-inspired gardens. Apart from relaxing your mind with well-planned landscapes, you can also move your body with the amenities available in the community like the jogging trails, basketball court, and swimming pool, among others.
Come Home to the Culture-Rich Mindanao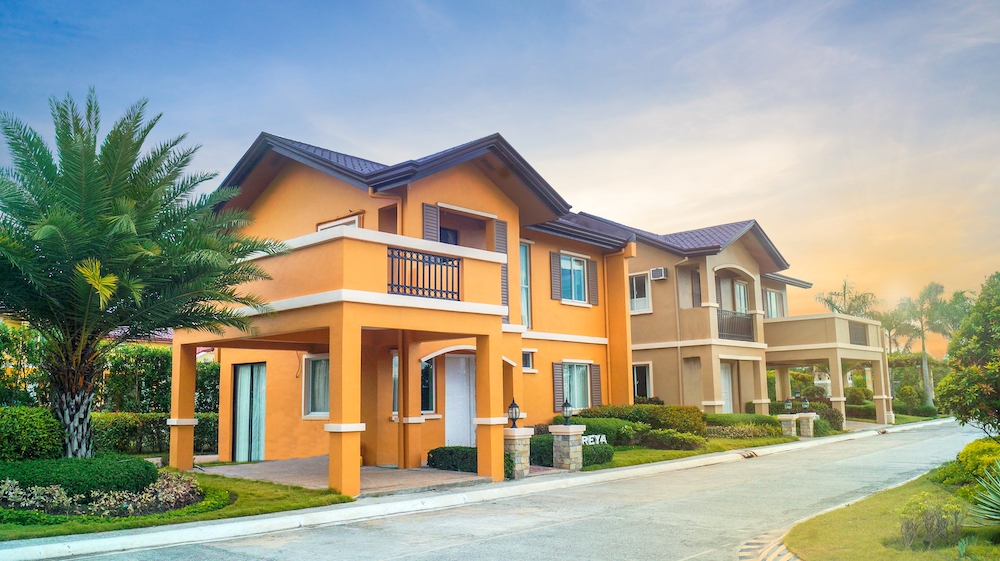 Hunting for a house and lot in the Philippines is quite a daunting task as you have several factors to consider. Fortunately, Camella Homes knows all your needs and is assured that all of the elements you think are present in its communities.
Camella Homes is the Filipino's all-time favorite house and lot brand in the country, the only challenge is choosing the best Camella location for you to live in. You might be torn on where to live, especially in Mindanao, where every city and province has its assets. But don't stress too much, as your comfort and safety are assured with Camella wherever you are in Mindanao.
References:
https://guidetothephilippines.ph/articles/history-culture/kadayawan-festival-davao-guide
http://www.traveltrilogy.com/2019/07/tinalak-festival-south-cotabato.html
https://thehappytrip.com/2018/04/balangay-festival-schedule-of-activities/
https://expertworldtravel.com/philippines/tuna-festival/
https://aboutcagayandeoro.com/higalaay-festival-schedule-activities/