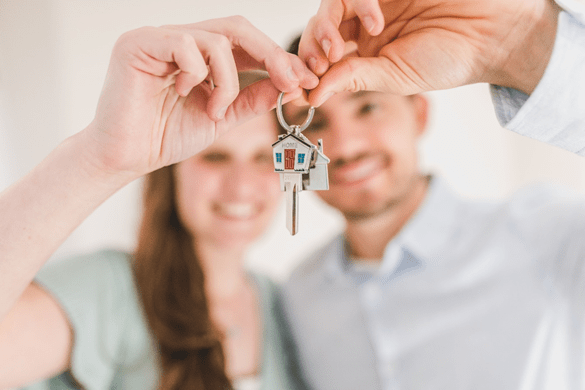 If you are a young couple, you may always hear questions like would you choose to buy a house and lot or have a baby first? Or maybe it is a question you ask yourself silently. Answering this question will reveal what is most important to you and what you should prioritize especially during family planning.
For some people, it makes sense if they purchase a home before planning to have a child. Others feel it more right to save money to buy their first house after the baby arrives, and some people decide to have it both at the same time.
If you are torn about which comes first between the two, consider these things before you enter into a new chapter of your life:
Qualifying for a Mortgage Application
Most people prefer not to have a baby and buy a home at the same time because maternity leave affects your mortgage application. But this does not mean that you are automatically disqualified from getting one.
What happens if I am on maternity/paternity leave and I apply for a mortgage?
If you and your partner are on parental leave while trying to obtain approval for a mortgage, it could affect your ability to qualify for a mortgage. Unpaid leave can complicate your mortgage application process because your mortgage lender might not be able to verify your revenue.
That is why it is a wise move to obtain a loan and start your home purchase process before you go on maternity leave. If you have plans to purchase a property in the near future, start searching early, or you can choose to wait until you have had your baby.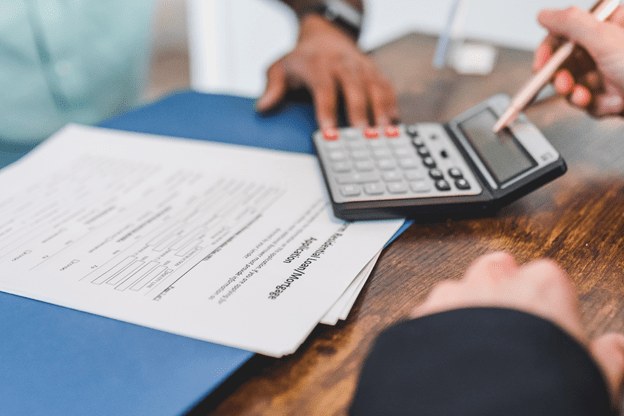 Photo by Rodnae Productions of Pexels
What happens when I apply for a mortgage after having a baby?
When applying for a home loan, the lender will consider your income, your credit, employment history if you have other debts, as well as your assets. This way, the lender will determine whether you are eligible for a mortgage.
Generally, the more you earn, and the more stable your income is, the higher chance you can buy a house. It might not be a good idea to buy a house if you or your partner plans on staying home with the baby.
Assess what you can afford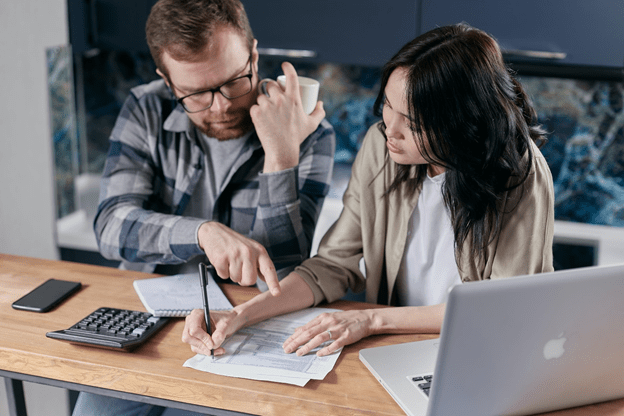 Photo by Mikhail Nilov
When buying a house, it is always crucial to assess your financial situation to identify what mortgage payment you can afford, whether a pregnancy is in the picture or not. It is highly possible to get approved for a loan that fits comfortably within your budget. It has a huge impact on your financial state if you are expecting your first child or an addition to your family. Take some time to figure out what sort of loan payment you can reasonably afford.
Factor each expense for the new home and the baby
We all know that buying a house and having a child are two major life events that come with several expenses. Taking into consideration the cost of getting pregnant and buying a house can help you identify if one or the other or both is the right choice for you at the moment.
Acquiring a home means a lot of new expenses such as homeowners' association (HOA) fees, property taxes, furniture, and appliances.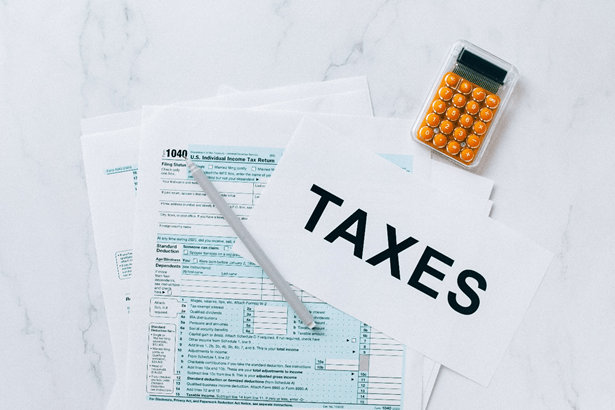 Photo by Nataliya Vaitkevich of Pexels
What are the home payments aside from mortgage payments?
Homeowners' Association (HOA) Fees
HOA Fees are typically paid monthly by a homeowner living within the HOA community to help maintain all properties, amenities, and common areas within the association.
Buying furniture and appliances can make your new house a lovely home. However, we all know that furnishing a new home from scratch can be costly. Furnishing costs can vary depending on your personal style, quality of furniture and appliances, size of the house, and of course, it also depends on your budget.
Property tax is another expense that may vary depending on the location. There are some areas that have high tax rates, while others have low rates. These rates are usually collected with your mortgage payments.
What are the expenses related to having a baby?
On the other hand, having a baby also costs money. Take a look at these child-related expenses:
Photo by Pixabay of Pexels
We all know that babies typically need a lot of stuff, such as cribs, diapers, strollers, bottles, and other baby essentials. The cost of preparing for a baby is relatively high, especially if it is your first child.
The delivery expense may vary depending on how the baby is born and where they are born. It usually costs more to have a cesarean section (C-section) than normal delivery
Baby clothes also cost money. Even though you get a lot of clothes at your baby shower, you can also expect your child to outgrow them at a rapid pace.
Suggested Read: How to Be Financially Stable During a Crisis?
Optimize your savings and minimize debt
If both you and your partner are on parental leave and need to submit a loan application, you can increase your chances of getting approved by planning your financial situation. That said, you should avoid taking on new debt and start paying down any debt you have.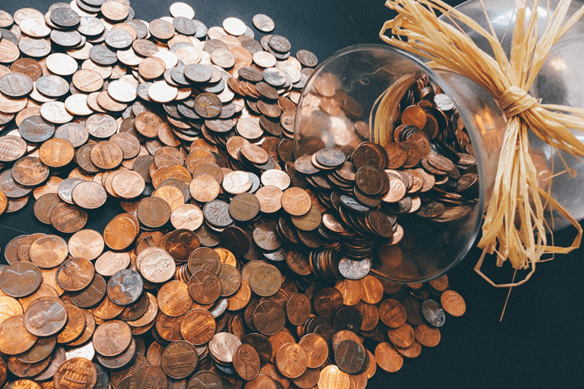 Photo by Pixabay of Pexels
Buying a new family home is exciting. However, it is also one of the biggest financial commitments you will make in your entire life. That being the case, before you decide to buy your dream home, you need to be certain that you have enough money ready and you have prepared thoroughly before the mortgage approval even begins. Start saving as early as possible and ensure that you have a sizeable down payment to put down on your new home.
Suggested Read: The Complete Homebuying Guide
Should I move before or after having a baby?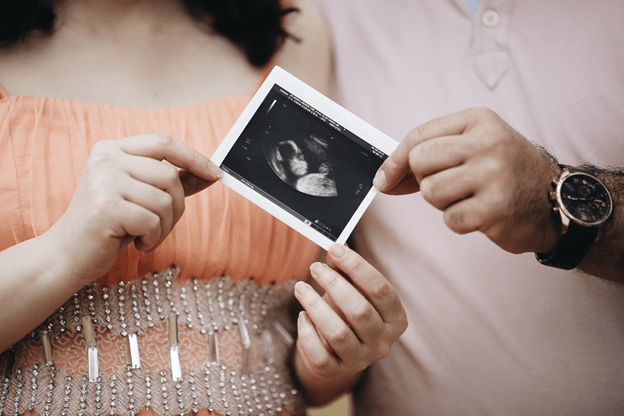 Photo by Melike Benli of Pexels
Should you buy a house before you expand your family? The answer is entirely up to you. For instance, buying a house before the child arrives makes more sense for some because it will allow them to freely search for a home and move on their schedule.
They will also bring their newborn straight to the new home and just focus on spending time with their family, not stressing about packing up and cleaning. However, if you have already had a baby, you will need someone to look after them or bring them with you while looking for a house.
Suggested Read: Home Date Night Ideas for Valentine's Day
Prepare for the fact that you may have to do both sooner or later.
For a young married couple, buying an investment property may be their first priority. Most young couples like to have their quality time first and experience adventures together. In the end, however, you would also want to have a baby and start a family.
Whichever you choose to do first, make sure that the home you choose is perfect for the family that you plan to have. Choose a home in a safe neighborhood where all your needs are just close by.
Are you now ready to enter into a new phase of your life?
If you are considering house hunting soon, check out Camella's catalog of house and lot for sale in the Philippines for your home options. If you want to get an estimate of the monthly mortgage payments, you may check Camella's mortgage calculator.
Suggested Read: Home Date Night Ideas for Valentine's Day