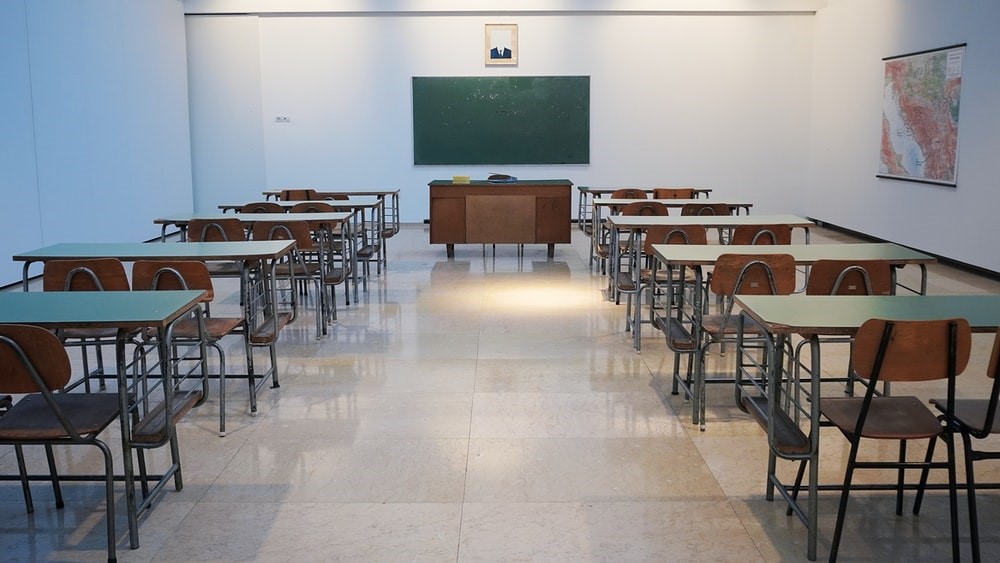 After nearly two years of purely remote and online learning, the Philippines has finally allowed some schools to reopen and hold in-person classes. Last November 15, around 120 schools welcomed teachers and students for the pilot run of face-to-face learning in low-risk areas around the country.
This is after the Department of Education (DepEd) and the Department of Health (DOH) issued a Joint Memorandum Circular greenlighting the "key stage" pilot run of the return to face-to-face classes.
Under the memorandum, kindergarten to third grade in elementary school and select senior high schools from private and public schools are allowed to hold in-person classes.
The dry run involved nominated schools from the regions in areas deemed low-risk for coronavirus disease transmission.
Read: All You Need To Know About The Limited Face-To-Face Classes In The Philippines
Is it safe for children to go back to face-to-face learning?
While it has been declared relatively safe to reopen schools and kids to return, there are health protocols that must be followed. There is a minimum face mask requirement, plastic dividers inside the classrooms, and proper decorum for learners to reduce personal contact.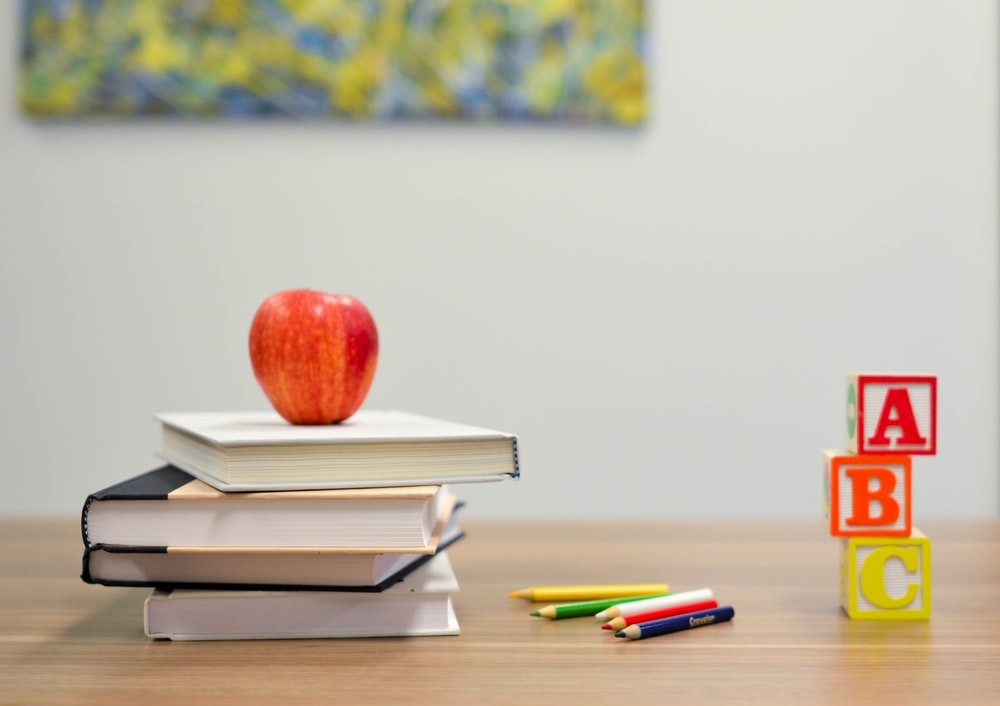 Photo by Element5 Digital on Unsplash
How can parents help their children adjust to Face-to-face Classes?
If workplace changes can overwhelm an adult going back into the office, expect that it has the same or more effect on a child going back to school. As a parent, you may wonder how you can help your kid adjust to this new arrangement.
Read: Extended Quarantine: Is Home Still An Ideal Learning Place?
Help them build routines.
For older kids, the school may be something familiar. Some may get excited about going back to the campus and seeing their friends again. For younger kids, however, stepping into the classroom for the first time can be scary, and the additional health protocols may be extra stress for them.
To slowly help them adjust, you can start building routines even before the actual classes start. An early bedtime and waking time is important for them to get enough rest and still wake up on time for school.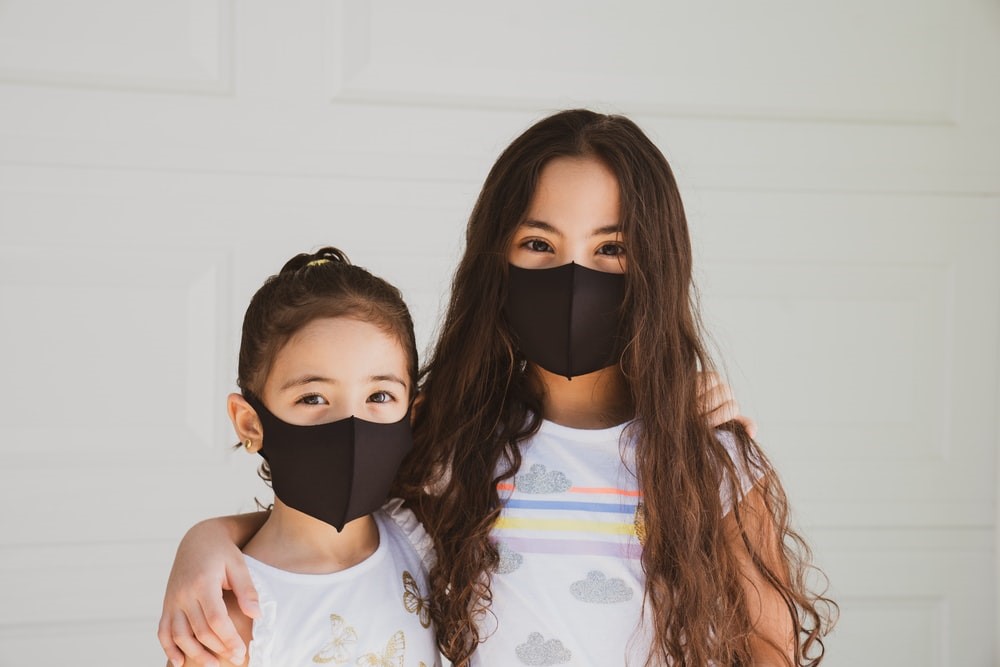 Reiterate the importance of wearing masks
Even if your kid has been fully-vaccinated, experts still advise the use of face masks. This also applies to the young ones. Allowing children back to school involves helping them get used to the health protocols. 
Your kid may tug off their mask for many reasons. If your child impulsively tugs their mask down more out of habit than intention, add an extra reminder that they have to keep it on as a necklace to attach the face covering.
If your kid is not used to wearing masks, you can make them try different kinds until they find the piece that is most comfortable for them.
Aside from these physical reminders, it is also important to teach kids why masks are important in terms that they understand.
Give easy-to-remember social distancing guides
Help your kids remember social distancing rules by making it a fun activity. Distance learning may have caused your child to miss playing with friends and playmates, and it may get them too excited to mix with their friends at school.
You can start by practicing with objects or family members at home. Come up with visual or verbal signals that do not sound like punishment. For example, you can say "Red Light" instead of stop, which can be helpful, especially in public.
If they are moving too close to another person, you can say "Yellow Light" and "Green Light" when they are at a safe distance.
Suggested Read: Six Reasons to Buy a House Near Schools
Teach them basic handwashing hygiene
Handwashing is now more important for kids than ever. But you cannot always be with them at school to remind them when to do it. The best thing you can do as a parent is to train your kids at home, so they make it a habit.
Even at home, remind them to wash their hands after going to the bathroom, blowing their nose, or after playing. Most importantly, train your kids to thoroughly wash their hands before every meal. Like social distancing, you can also make handwashing fun for your kids by singing nursery rhymes or any of their favorite tunes.
But a faucet and soap cannot be available at all times, so it is also safe to send your kids to school with a sanitizer. If your kid has a hard time following the practice, you can give them little rewards that they would appreciate.
Suggested Read: How to stay safe during the Rainy season in the time of Covid 19
Give them the time to adjust
Going back to school may take a little more adjustment time for kids. If your kid seems overwhelmed, it is best to talk to them about how they feel and think. Some kids may also be struggling with anxiety and intensifying their worry.
What you can do is reassure your child and make them feel safe to the best of your abilities. Let them know about the things you do as a family to keep them safe. Also, make it comfortable for them to voice out all their worries.
Keep yourself and your child safe
Before you can take care of your child, you also need to keep yourself safe and healthy. If you are eligible and vaccines are available, consider getting vaccinated as they are still our best protection against the virus at present.
If your child is also qualified for pediatric vaccination, you may also take them to your nearest local government vaccine centers.
But regardless of vaccination status, it is still best to keep the masks on as protection against new variants.
This pandemic is a challenging time not just for adults but also for children. As the adults in the households adapted to working from home and learning remotely, the young ones at home also had to deal with these changes in their environment. They may also be the most vulnerable ones to the dynamic changes happening around us.
Come home to a community that takes care of you and your child's wellbeing. Consider Camella, the country's preferred and most trusted home builder. Camella has a selection of green and smart offerings to help protect you at present and keep your household protected for the future.
For your options, you may check our house and lot for sale in the Philippines. For property for sale locations, you may check our projects across the country.
Suggested Read: Face-to-face Classes Guidelines this Pandemic