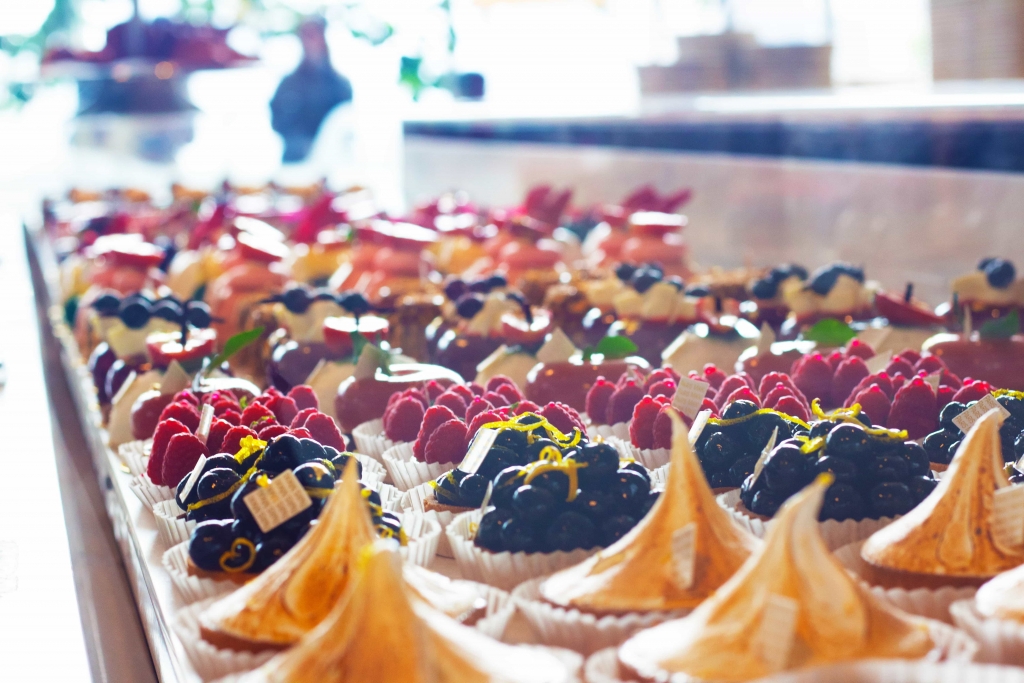 Some people just have the sweet tooth. While the main course is the star of a full-course meal, some people cannot wait for desserts. Filipinos also have a sweet tooth and luckily, there are a plethora of sweets and desserts in the Philippines. Most of these sweets are made from sticky rice, coconut, and fruits.
Some places can serve all the sweets that you desire. If you are located near Metro Manila, these are the spots you should go to if you want to have a dessert date with a special someone or taste different sweets with friends, here are some places you should try.
The Dessert Museum – Pasay City
A theme park and a candy shop in one? The Dessert Museum is an interactive, theme park, and candy shop located in SM Mall of Asia. This is the ultimate place if you are addicted to sweets. In its museum, you will see an exhibit about the history of desserts.
The sweets featured in the museum are donuts, marshmallows, candy canes, ice cream, bubble gum, gummy bears, cotton candy, and cakes. Each of the rooms has information about the corresponding dessert.
On the other hand, its theme park is more of a playground where you can take pictures and play with different candy-inspired decorations.
And for the food, you will be given free samples of different desserts per room. If you are looking for a place to eat unlimited desserts, this is not it. However, this place is on this list because it is a haven for those who love sweets. Its combination of informative materials, Instagrammable rooms, and cute dessert samples take the cake.
Mary Grace café – Makati City
You probably know Mary Grace café for its ensaymada, cheese roll, and tsoknut chocolate. The very first Mary Grace café is located in Glorietta 4 in Makati City. Mary Grace makes you feel that you're being served with desserts made from the heart. From being just a mother of five children, Mary Grace Dimacali has made an empire with her baking.
If you are a fan of Filipino desserts and pastries, you should try ordering its signature ensaymada, cheese rolls, and fruit cakes. However, there is no way that you won't be tempted in tasting their classic cakes because you can smell their aroma before even entering the store. The story of Mary Grace is more than just a store. It also represents a story of success and a mother's love for her chosen craft.
Sebastian's Ice Cream – Mandaluyong
The Sebastian's Ice Cream is a place for those who love cold treats. Their ice cream line itself is perfect for those who want to try ice cream with different flavors. For instance, they have ice creams made from green mango and monggo beans. And if you think that those flavors are unique, you should try their champorado and dilis ice cream.
Anyone can eat at Sebastian's Ice Cream, even those who are vegan or diabetic. Sebastian's has a vegan and sugar-free ice cream line and each menu has different ice cream flavors. They also have other cold treats aside from ice creams like popsicles and ice cream sandwiches.
The ice cream store tries to innovate as well as they try to add seasonal items to their menu. Sebastian's Ice Cream is a place of innovation, inclusivity, and delightful ice cream for every occasion.
Little Flour Café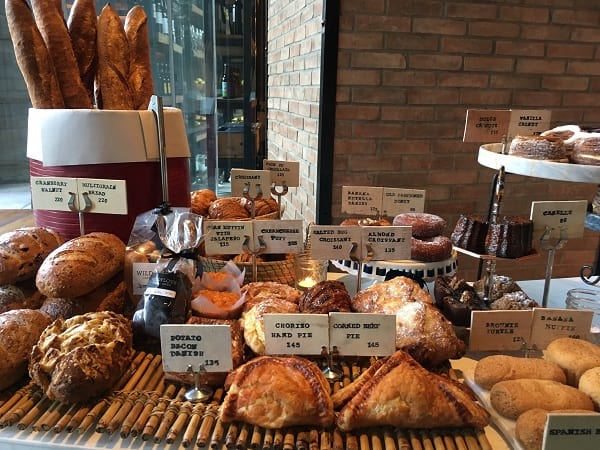 The Little Flour Café is the sister company of Wild Flour. This café has three locations, one in World Plaza in Bonifacio Global City, one in The Stratosphere in Makati, and one in SM Megamall. The café serves breads, pastries, Filipino breakfast bowls, and desserts. If you are a fan of sweet pastries and desserts, this is the place for you.
This is the ultimate dessert hub for pastry lovers because once the clock hits 5 pm, these pastries are 25% off. And every 7 pm, all pastries left at the café are sold at half their price. The café has these discounts because they don't want anything left within the day so they can bake fresh pastries.
Once you go to Little Flour Café, you will notice their chandelier chair in BGC and wall of mugs in Makati. Whatever Little Flour branch you're in, you will see an Instagrammable place perfect for lunch meetings.
Le Rêve Pâtisserie – Pasig City
The unique characteristic of this dessert shop is that they use French cooking methods. The café's interior also resembles the physical appearance of a French café by using wide window panels, rustic wicker seats, and light fixtures. One of the dishes that you should try in this café is their French Apple Crumble for 730 PHP.
To make the dish more local, Le Rêve Pâtisserie uses coco sugar instead of regular sugar for their apple crumble. On the other hand, their Chocolate Lava Cake uses dark chocolate from Davao and if you're not looking for something sweet, their Calamansi Tart is a must-try. The French-inspired café was the brainchild of Angeli Nasser.
Nasser was a Paris-trained pastry chef with experience working in a Michelin-starred hotel. Once Nasser stepped foot in the country, it was her mission to transform locally-sourced products into delectable dishes using French cooking techniques.
Black Scoop Café – Quezon City
The Black Scoop Café has several branches around Metro Manila, but most of them are found around Quezon City. Its first branch was opened at Maginhawa St., Teacher's Village. Since its opening, it has been a staple if you want to have milk tea, coffee, and ice cream. This café is the first to introduce the white rabbit soft-serve ice cream in the country.
The café is not like the others because its food is exclusively formulated and they have a unique supplier for their drinks. The café serves soft swirls, drinks, comfort foods, rice meals, and pasta.
The Best Dessert Shop
If you are planning to visit one of these restaurants, it is best if you're visiting them to eat your favorite desserts or if you want to try something you have never tasted before. Sweets can be cloying if you have eaten too much of them so you should always eat them in moderation because anything too much is a bad thing.