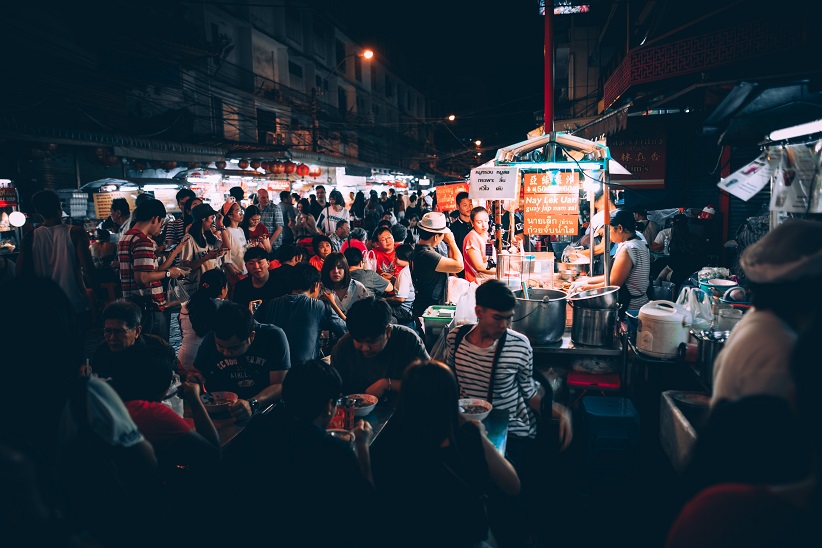 Most people would want to spend their holidays in the Philippines in places like Baguio City or San Fernando, Pampanga, the Christmas Capital of the Philippines. However, places like Davao City can be excellent holiday tourist spots during the Christmas season.
Every holiday season, the local government of Davao City shows its 3D lights and sounds presentation to make the city livelier. There is also a Christmas village inside the Prayer Mountain compound in Calinan. In Tagum City, a 195-foot giant Christmas tree is perfect for Instagrammable photos with the family.
Many people don't know that Davao has public night markets. If you ever get hungry or want to go shopping late at night, here are some of the night markets in the King City of the South for your shopping spree this holiday season.
Roxas Avenue Night Market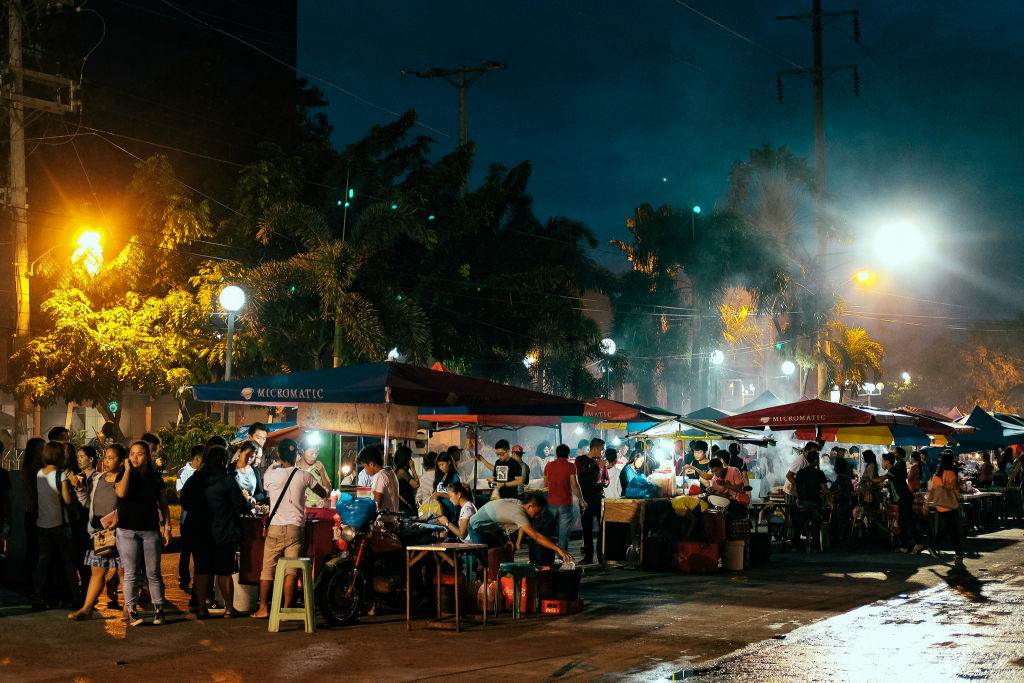 The famous Roxas Night Market in Davao City is located at the crossroads near Marco Polo Hotel and Roxas Avenue. This popular night market is known as a fun place for its food stalls that offer street foods and pick-and-grill choices. Some of the specialties sold in this night market are skewered chicken, beef, pork belly, tuna, and balut, among others.
Once you see the sunset, that is when the grills start heating up. Walking along Roxas Night Market and smelling different kinds of meat getting cooked is truly a one-of-a-kind experience this holiday season. The Roxas City Night Market is the biggest in Davao City. Because of its size, you can taste authentic dishes from different parts of the Philippines in this night market.
Last August, the local government of Davao City eyes expanding the Roxas City Night Market up to Quezon Boulevard to accommodate more vendors. According to Davao City Economic Enterprises officer-in-charge Maximo Macalipes Jr., more vendors want to sell goods in the night market because everything is slowly recovering from the COVID pandemic.
Tourists and locals can visit the Roxas City Night Market every day from 6 pm to 12 am. But if you want the whole experience, it is recommended that you visit this night market during weekends. Aside from street food, Roxas City Night Market has ukay-ukay and street massage services.
Puan Night Market
The Puan Night Market (also known as Tag-Puan sa Puan) is an excellent alternative night market for Roxas City. Like the Roxas City Night Market, Tag-Puan has vendors selling delectable Filipino cuisine and street food. However, Puan Night Market is more compact and perfect for individuals who prefer a small crowd.
Unlike Roxas City Night Market, the Puan Night Market has more restaurants where you can sit. These restaurants serve Filipino dishes like adobo, sinigang, and other words. Aside from food, you can also purchase aquatic animals and fisheries in the Puan Night Market, as they have a dedicated section for these creatures.
Los Amigos Night Market
Los Amigos Night Market is located in Tugbok, Davao City. Compared to the other night markets on this list, it is relatively young, as it opened in 2021. This night market in Davao City has different stalls that offer unlimited street food, milk tea, fruits, and other food that can only be found in Davao City.
It offers a festive atmosphere as there are food stalls in this night market that have karaoke. Aside from street foods, a section in Los Amigos Night Market sells different clothing items. These shops offer high-quality clothing for an affordable price. You can get three shirts for PHP 100 in Los Amigos Night Market.
Moreover, there are stores in this night market that sells jeans for only PHP 80. There are times when you can even haggle clothes in these stores for as low as PHP 50. You can do your holiday shopping this holiday season at the Los Amigos Night Market.
Matina Town Square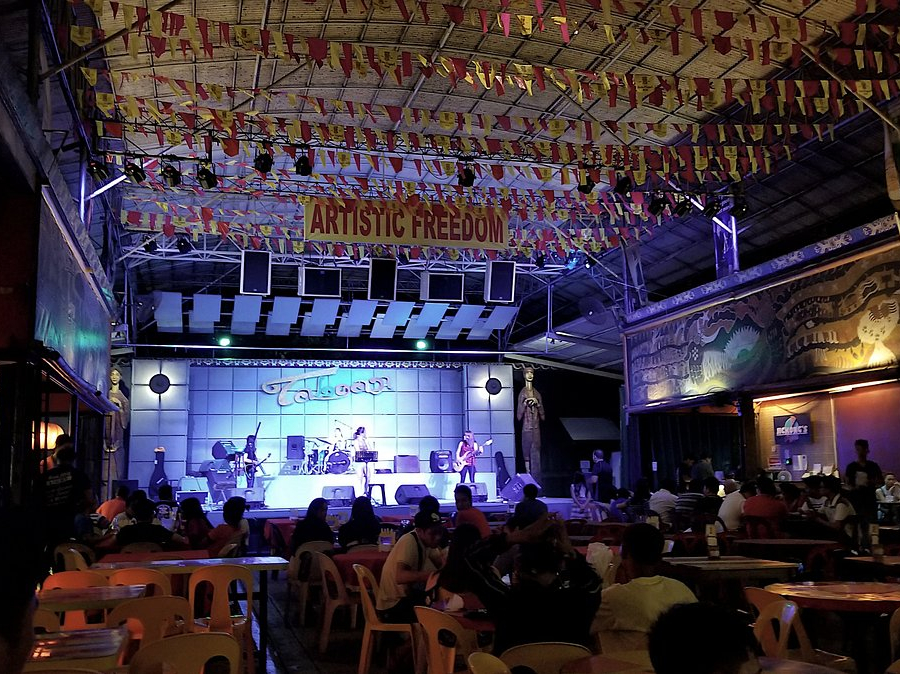 Matina Town Square (MTS) is also called the "entertainment hub in Davao City." MTS is one of the most popular destinations in Davao if you want to hang out. MTS has also been Davao's venue for the Kadayawan Festival, Araw ng Davao, and other sponsored shows that keep residents of Davao entertained.
As you walk along the streets of MTS, you will see bars, restaurants, and coffee shops in this area open every night. MTS is a great place to visit this holiday season because of the ambiance, food stalls, and entertainment that it offers to locals and tourists. It is the go-to place in Davao if you want to drink, hang out, and meet new friends.
The town square is not complete without live bands performing in the venue. It is also a breeding ground for aspiring musicians and bars, as the place has live band performances every night. MTS features a cultural performance every Tuesday to commemorate the country's heritage. Good food and reasonable music sum up why you should head to MTS during the holidays.
Davao Streat Food Park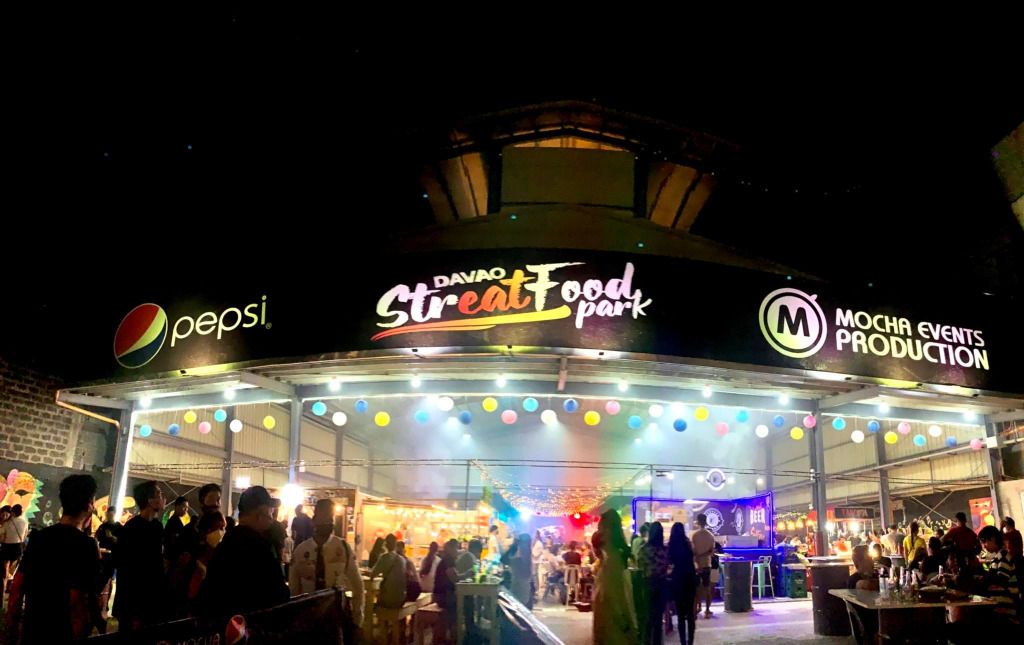 If you are on the lookout for the most affordable food in the metro but still loving to dine good tasting meals in one place, then, Davao StrEAT Food Park is the place to go! The place is also a good spot to chill while eating good food as its also stationed along Jose P. Laurel Ave.
This food park and bazaar features more than 20 local food stalls in one avenue. The park can offer a variety of food options such as burgers, pastas, barbecues, ice creams, rice bowls, dimsum, and many more food cravings to choose from.
Drop by on weekends and aside from best tasting yet affordable food, you'll also get to enjoy comedy nights or live bands during the bazaar.
Your Ideal Home in Davao City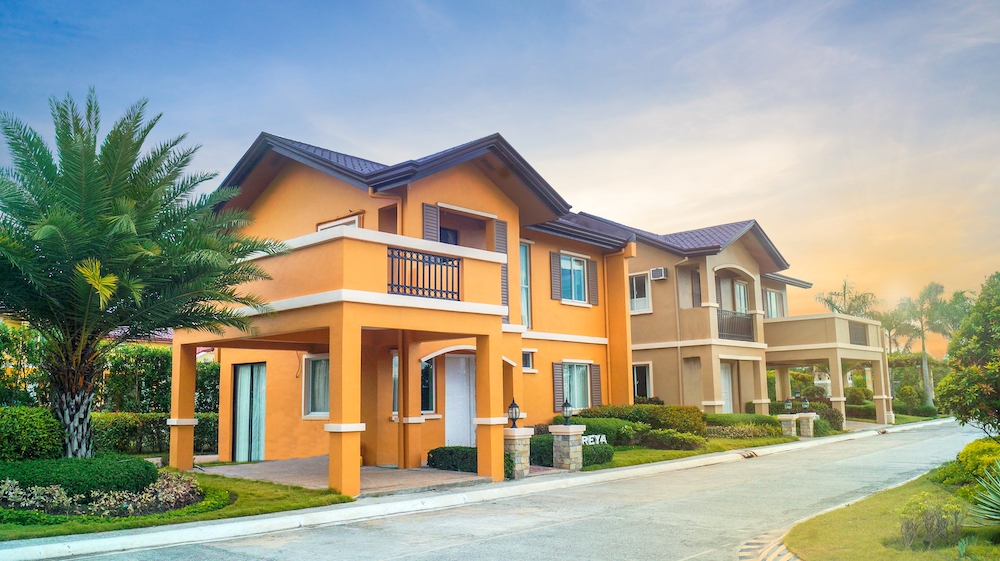 Different food parks and bazaars are popping in the city from north to south. Eventually, you can take the opportunity to start looking for a home that gives access to such centers. Good thing the country's most renowned housing brand, Camella, can offer you best locations either north or south of Davao.
Camella Davao is a house and lot community located in Brgy. Communal and has promising location that can answer to demands of accomodation near Francisco Bangoy International Airport. Meanwhile, Camella Toril is located in the southern area of the city where relaxation, comfort and serenity will be a daily part of your exclusive community ambiance.
Discover all our Camella in Davao properties in simply clicking the button below.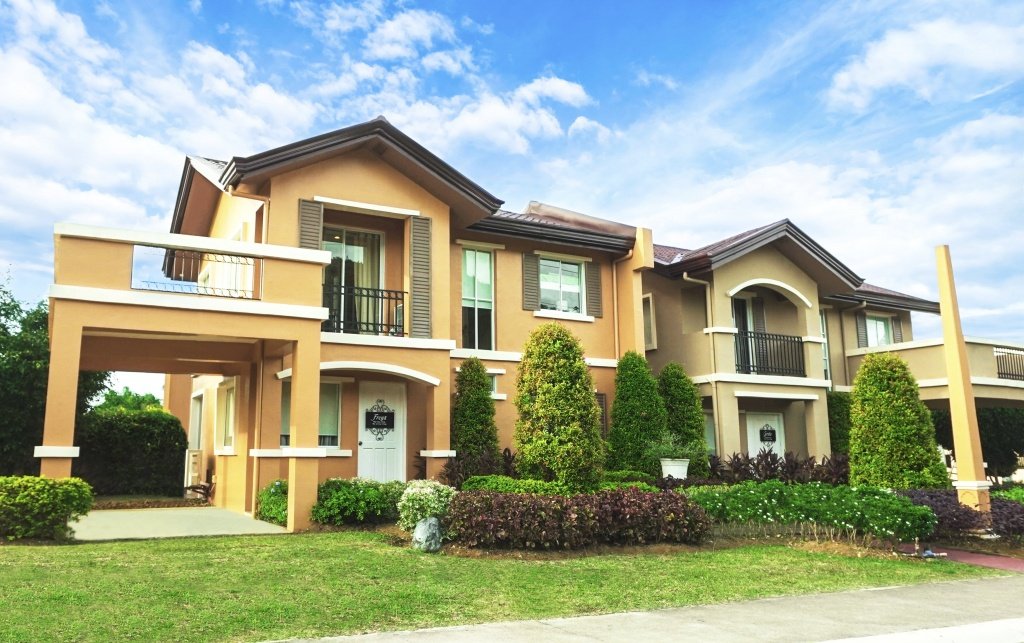 Check out Camella in Davao properties
Discover our house and lot for sale in Metro Davao