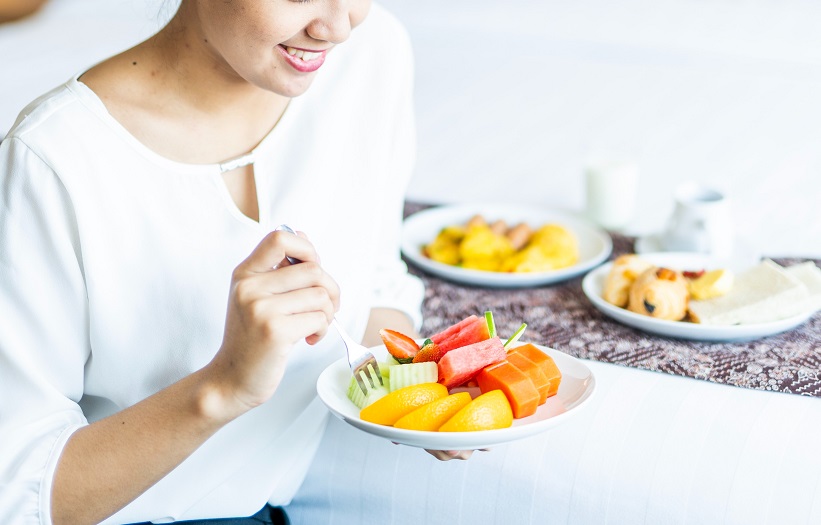 When compared to the cuisine of the other regions of the Philippines, Mindanao's food has a highly distinctive flavor. The cuisine of Mindanao is famous for using coconut milk and various spices such as chili, onion, and ginger. These flavors are primarily influenced by the Spanish and Malay flavors of neighboring Southeast Asian countries.
Since there is a plentiful supply of fresh fish and tropical fruits, both ingredients are featured prominently in Mindanao's cuisine. Most of the time, TV and mainstream media only feature dishes from Pampanga and other parts of Luzon and Visayas. Mindanao also deserves the spotlight when it comes to showcasing culinary expertise.
Make sure to try these delectable dishes from Mindanao!
Tuna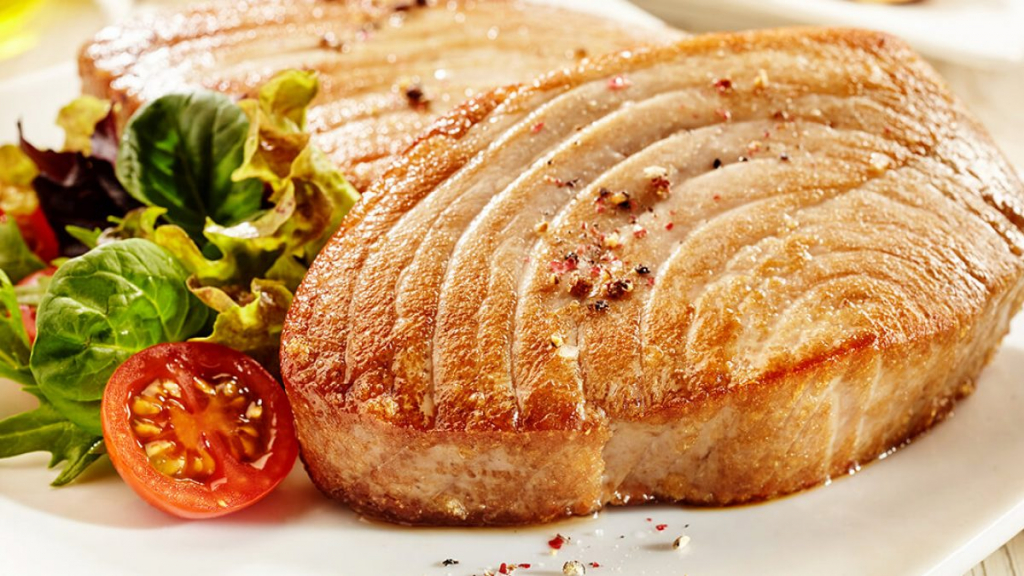 General Santos City is called the "Tuna Capital of the Philippines." There isn't a tourist coming to GenSan who doesn't try at least one fresh tuna dish, fresh seafood, or another tuna-based delicacy while in General Santos. Tuna hotdogs, tuna longganisa, tuna tocino, and tuna chicharon are just some of the tuna-based cuisine items that this city is famous for making, in addition to fresh tuna.
Pastil
Pastil is a dish from Maguindanao. The fact that it is just rice wrapped in banana leaf with chicken or beef adobo strips as a filler demonstrates that Mindanao cuisine focuses more on straightforward instructions for preparing dishes.
The meal is also prepared differently in Zamboanga, according to local tradition. Their pastel is like an empanada, except rather than using pork and veggies as fillings, they use pancit noodles, a type of rice noodles.
Chicken Piyanggang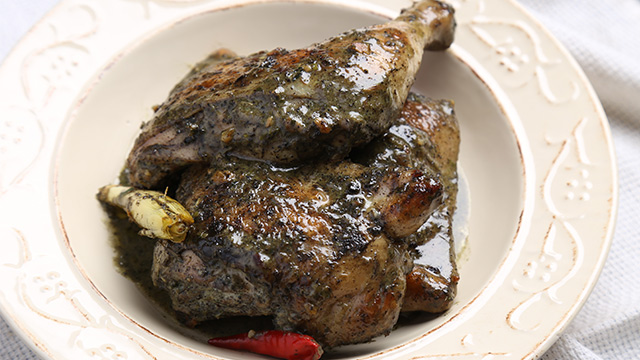 The Chicken Piyanggang is a cuisine that originates from the Tausug tribe and its chicken recipe consists of chicken that has been braised in burnt coconut broth and meat that has been charred and a Maranao condiment called palapa, which includes ginger, chiles, and sakurab. The chicken is then sauteed in oil, garlic, onion, and marinade. Afterward, the chicken is grilled. Native chicken is best for this dish.
While the charred coconut brings out the chicken's inherent sweetness, the spices fill the bird with robust flavors brought out further by the chicken. Some restaurants in Metro Davao, Zamboanga, Quiapo, and Manila serve their versions of this flavorful indigenous dish to highlight less well-known cuisine in the Philippines.
The Chicken Piyanggang is typically enjoyed by the Muslim community in certain regions, such as Sulu, Basilan, and Tawi-Tawi.
Curacha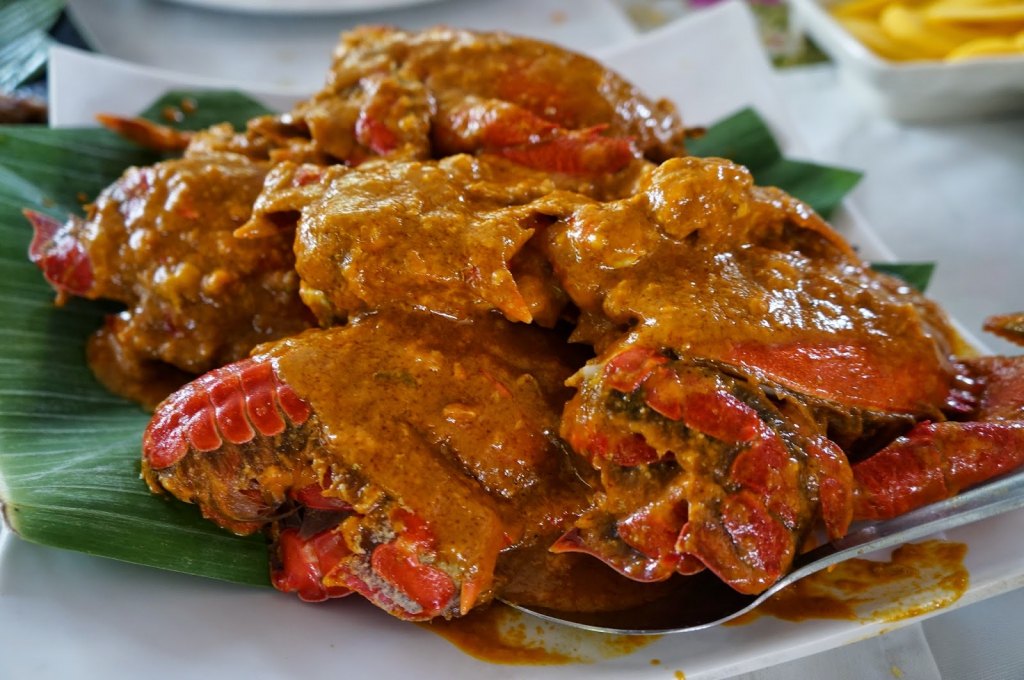 The name "curacha" comes from the Chavacano language and refers to a species of deep-sea crab that can typically be discovered in the waters of Sulu and Zamboanga City. Curacha is one of the most famous seafood delights found in Zamboanga, and it is a delicacy that is much sought after by both locals and tourists.
This bright orange crustacean is sometimes referred to as "red frog crab," It is typically steamed or boiled before being served with a thick, sweet orange sauce made with coconut cream and secret spices. The recipe for this sauce was popularized by a local restaurant called Alavar Seafood Restaurant.
Curacha is a much softer and meatier crab than the usual ones bought in markets. The best curacha is served at the Alavar Seafood Restaurant, filled with their secret sauce.
Rendang
The rendang is a meal that the Maranao people of the southern Philippines brought with them from Indonesia, their neighboring country. The Filipino preparation of the meal is a little bit different in terms of the methods used to prepare it to suit their preferences, and specific ingredients are replaced with components native to the Philippines.
Its delicious recipe consists of crushing the spices, then frying them, and then simmering the beef dish marinated in coconut milk. This is how rendang is made in the Maranao culture. The dish is sometimes referred to as a caramelized curry in some places. Rendang is a famous halal dish in the Bangsamoro region.
Satti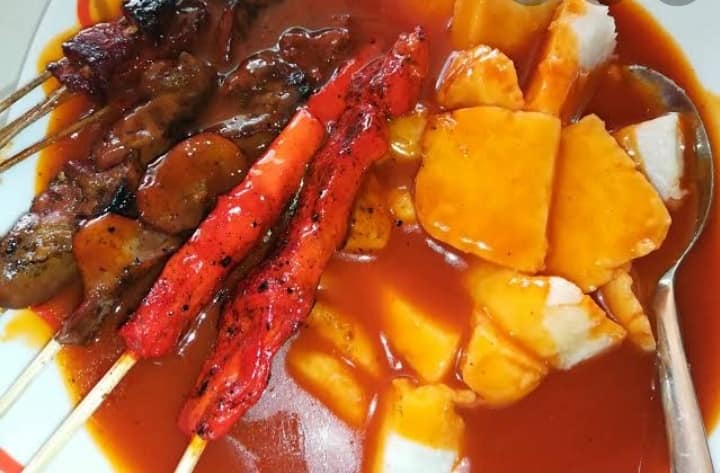 Mindanao, notably Zamboanga, is known for its love of the breakfast meal known as Satti. It is essentially three small pieces of meat (beef and chicken liver) barbecued on a stick like a barbecue; nevertheless, it is served with rice balls swimming in a sweet spicy sauce.
People from Tawi-Tawi, Sulu, and Basilan eat this dish as their breakfast or as comfort food during the rainy season. Some culinary experts say satti is the Filipino version of satay, Indonesian cuisine. The sauce is the secret behind satti's taste, and you can find local satti houses all over Mindanao.
Durian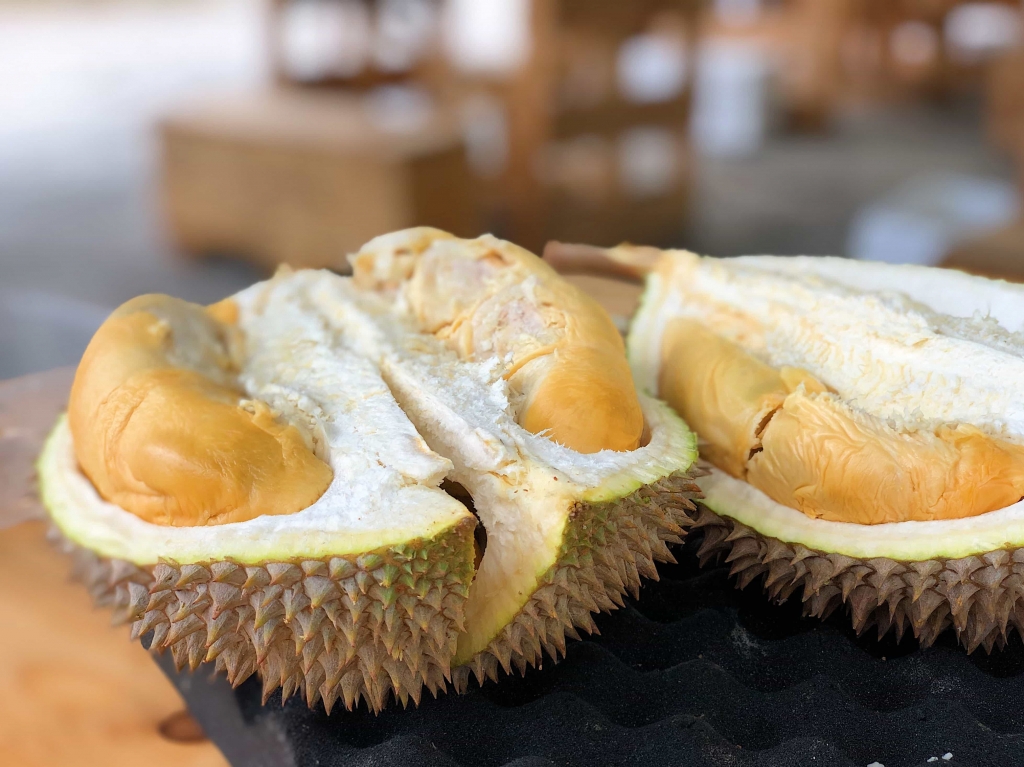 One of the most famous delicacies in Davao is the fruit called durian. This pungent-smelling tropical fruit is abundant in the city and is used in a wide variety of local specialties and food souvenirs. It is considered to be one of the unique fruits in the world.
If you go to the nearest coffee shop, you will most likely find durian-flavored coffee, cheesecake, and ice cream on the menu. At airport kiosks and souvenir shops, you may also get novelty durian candies, including candy bars, sticks, cubes, and preserves. These can be purchased as gifts for friends and family.
Sinuglaw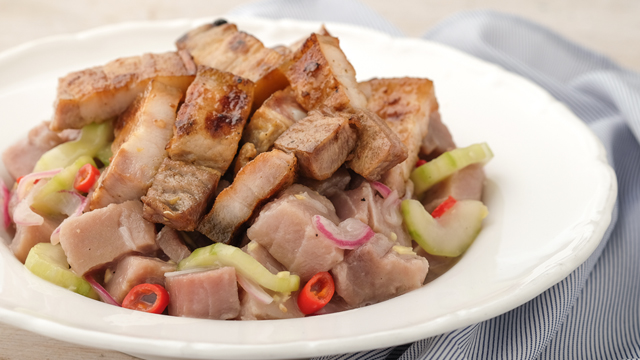 The word "sugba," which means "to grill," and "kinilaw," which means "to cook by soaking in vinegar like a ceviche," are both common ways of preparing food in the Visayas and Mindanao islands. These two methods combined to create the dish known as "sinuglaw."
The famous appetizer known as sinuglaw combines barbecued pork (sinugba) and raw fish that has been marinated (kinilaw). The richness and smokiness of the grilled pork belly are tempered by the acidity of the fish that has been marinated. This meal is prevalent in many different places across Mindanao, including Davao, Cagayan de Oro, and many others.
How is Mindanaoan food different?
Because of the use of a wider variety of exotic spices, the cuisine of Mindanao is more similar in flavor to that of the Philippines' Malay neighbors (including Malaysia, Indonesia, Brunei, and Thailand). This is in contrast to the cuisine of Luzon, which is highly inspired by Spanish cooking. In addition, most of their dishes frequently feature locally sourced ingredients.
Mindanao is the Philippines'Philippines' second-largest island and home to a wealth of valuable resources. Typical staples consist of fried rice dish, corn, bananas, pineapples, and so forth. Luckily, Mindanao has an abundance of seafood, which can be used as a substitute for pork due to the island's status as the country's leading fishing producer.\
Where to live in Mindanao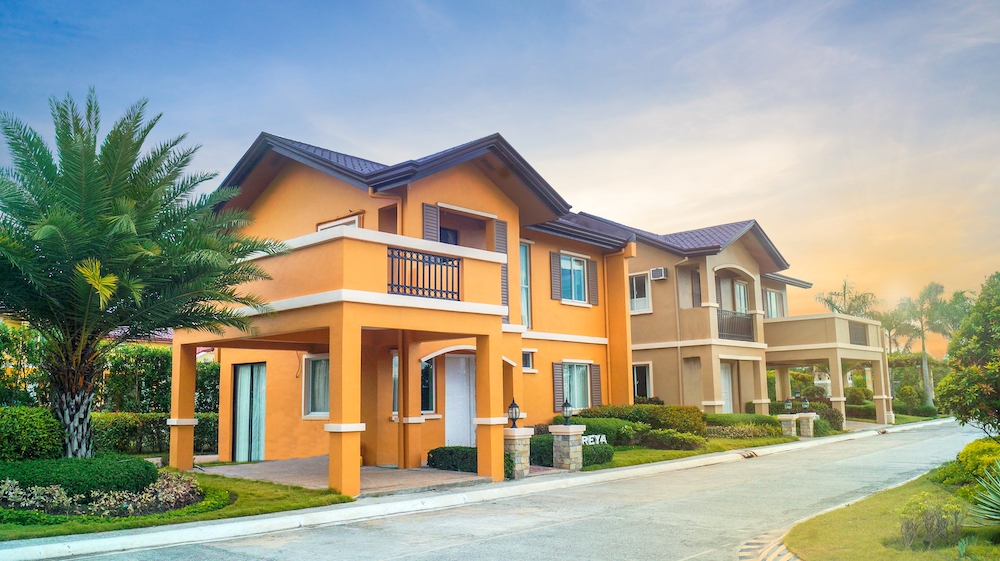 If you are looking for a house and lot in Mindanao, Camella Prima Koronadal offers you serene and peaceful living at Purok Mabuhay, Barangay Carpenter Hill, Koronadal City. This 8.7-hectare Italian-inspired community provides exclusive amenities, 24/7 security, and a strategic location near essential establishments. With 45 years of giving Filipino families their dream homes, Camella remains the trusted brand in real estate.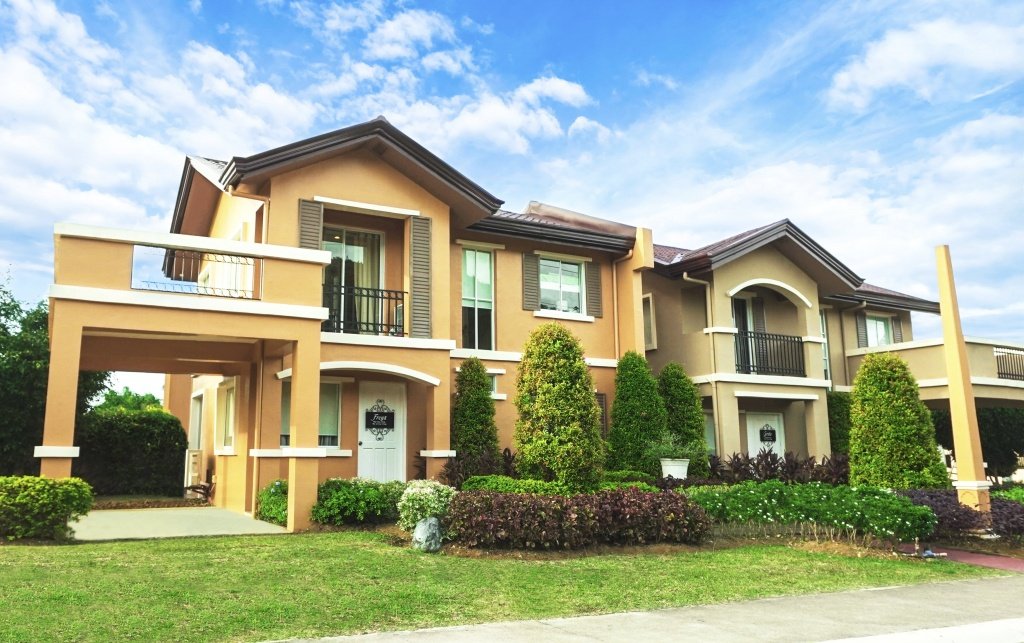 Check out our Houses for sale in Koronadal
Discover our house and lot for sale in Camella in Koronadal
By: Lyra Liza Mahinay