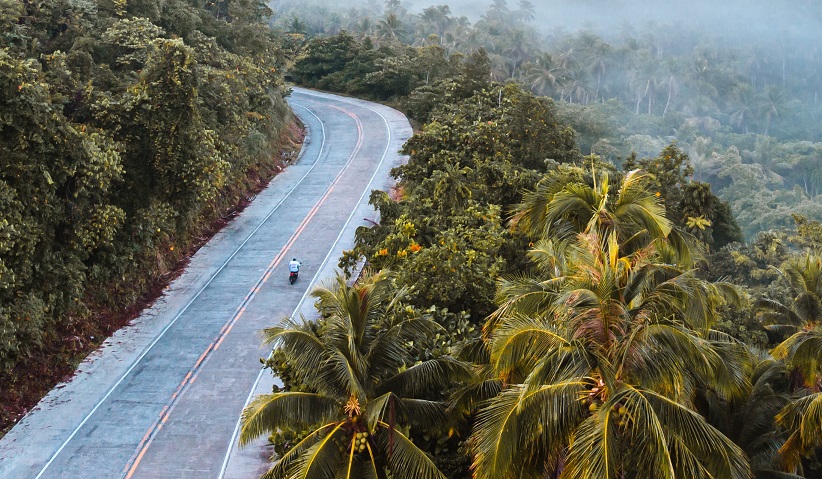 There are numerous beautiful islands in Mindanao with soft sands and turquoise lakes, surreal waterfalls, historical landmarks, and spectacular natural wonders. Tourists flock to Mindanao's well-known and lesser-known attractions, regardless of how accessible they are.
It's easy to see why foreign visitors have a hard time
leaving Mindanao, what with the island's beauty and enduring charm. Due to its location, Mindanao is sometimes overshadowed by its more accessible siblings, Luzon and the Visayas, in the tourism industry.
The island's popularity is growing not just in the Philippines but across the globe. A growing number of visitors from all over the world are uncovering the region's many unheralded treasures. The island of Mindanao is home to many untouched landscapes, including mountains, rivers, forests, and more.
This article will explore the best Mindanao tourism attractions for first-time international visitors.
Pink Beach (Zamboanga)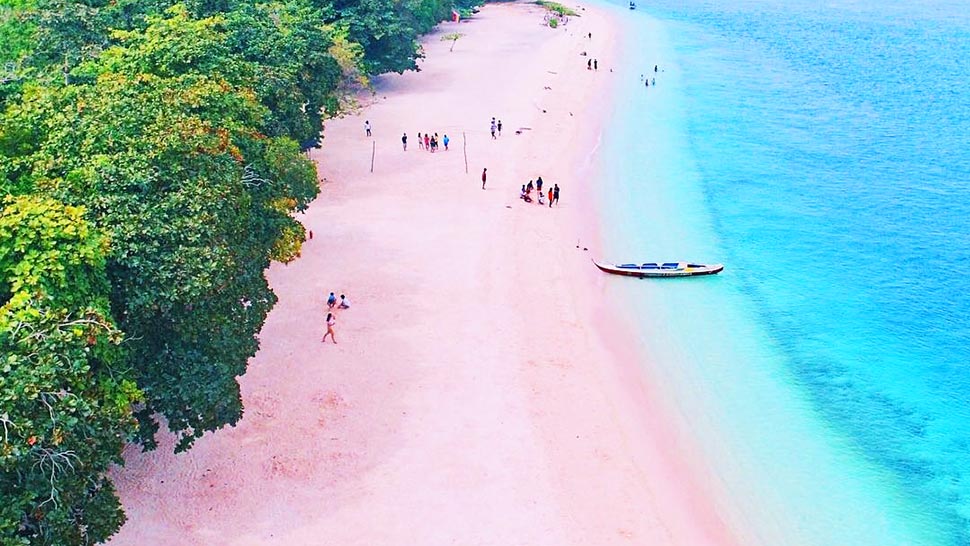 Zamboanga City's Santa Cruz Island features a Pink Beach with one-of-a-kind pink sand. The pinkish hue of the sand is due to the crushed red organ pipe coral that has washed up on shore, as the name suggests. A little inland lagoon fringed by century-old mangrove trees can be seen on Santa Cruz Island.
The Pink Beach is great for scuba diving and snorkeling due to the abundance of marine life and the tranquility of the surrounding seas. Divers wishing to pre-register can do so at the City Tourism Office, where they will find dive guides. There is nowhere to stay on the island, and camping is prohibited.
The famous Pink Beach is located on Santa Cruz Island, only 5.2 kilometers from Paseo Del Mar. You can swim in the pristine seas or relax on the beach as soon as you arrive. In times of low tide, you can walk around the island's tiny sandbar.
Mount Apo (Davao)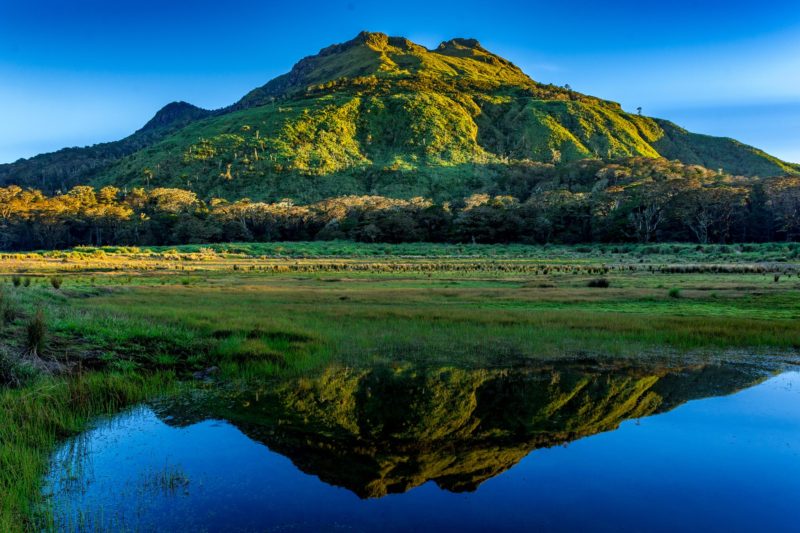 Mount Apo, the Philippines' highest peak, may be found in Davao, the "Durian Capital of the Philippines." It towers above Southern Mindanao. The provinces of Davao del Sur and North Cotabato are encompassed by their 2,956 MASL peak.
Wet, mossy forests and volcanic formations characterize Mount Apo. The Kidapawan-Magpet Trail, used by hikers, passes through various verdant surroundings. Mount Apo is a challenging hike with a difficulty rating of 7 out of 10.
To reach the first campsite near the Mainit Hot Springs, you'll have to travel across Lake Agko and the Mabel River. There's a tiny pool there where you can go for a relaxing swim. Then proceed to Lake Venado, a tranquil marsh surrounded by pine trees. You'll find wild berries and temperate plants at the rocky peak you'll reach after hours of hiking.
The Lake Sebu (South Cotabato)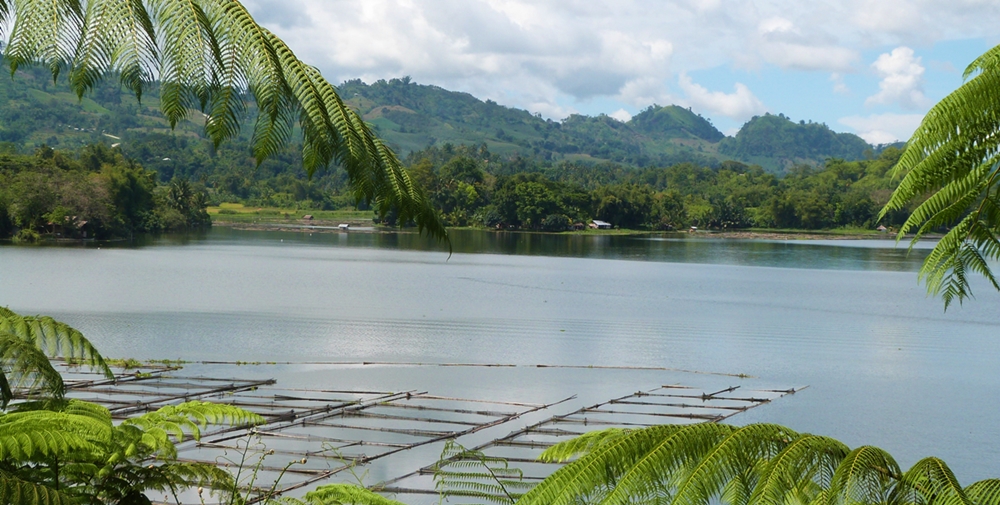 Lake Sebu, located in South Cotabato, also known as the Land of the Dreamweavers is a crucial watershed on the island of Mindanao and is included as a UNESCO World Heritage Site. It's used to supply water to the regions of Sultan Kudarat and South Cotabato. Lake Sebu, Lake Seloton, and Lake Lahit is the three lakes found here. The pink lotus blooms that hover above each one make them stand out.
The gorgeous scenery is sure to entice visitors. The Seven Fall, a series of seven waterfalls, and the Punta Isla Lake Resort, with its breathtaking vistas of the lake are just two of Lake Sebu's many attractions.
The Tirurays, Ubos, Manobos, and T'bolis are only a few indigenous people who make their homes around Lake Sebu. The T'boli Museum and School of Living Tradition is a great place to learn about the history and culture of the T'bolis. Then stop by the Grand Dulay T'nalak Weaving Center to view their one-of-a-kind textiles.
Whitewater Rafting (Cagayan de Oro)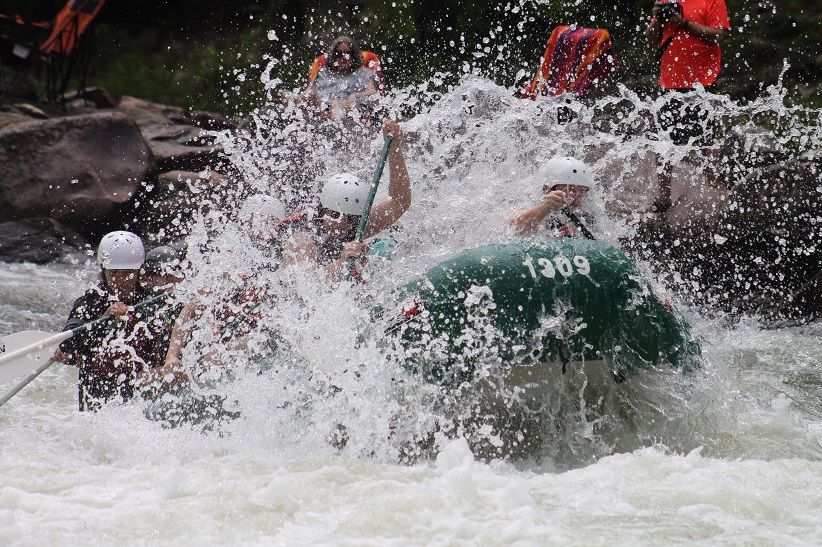 Whitewater rafting in the Philippines is often associated with the city of Cagayan de Oro (CDO). It is the most well-liked adrenaline-pumping activity in CDO too. The event spans 48 kilometers of the Cagayan River, which is home to 59 rapids. You should try this sport from July through December when the river current is most vital.
It takes a lot of arm power to paddle through the whitewater and deals with the choppy waves for the typical whitewater rafting trip of 5 hours. Enjoy a wet and wild ride around impressive rock formations and past verdant mangrove swamps. A licensed river guide will be with you the whole time.
As you progress through the rapids, paddling becomes increasingly tricky. If you make it to the end of the thrilling trip, you'll be able to relax in the tranquil section of the river, surrounded by lush vegetation.
Cape San Agustin (Governor Generoso)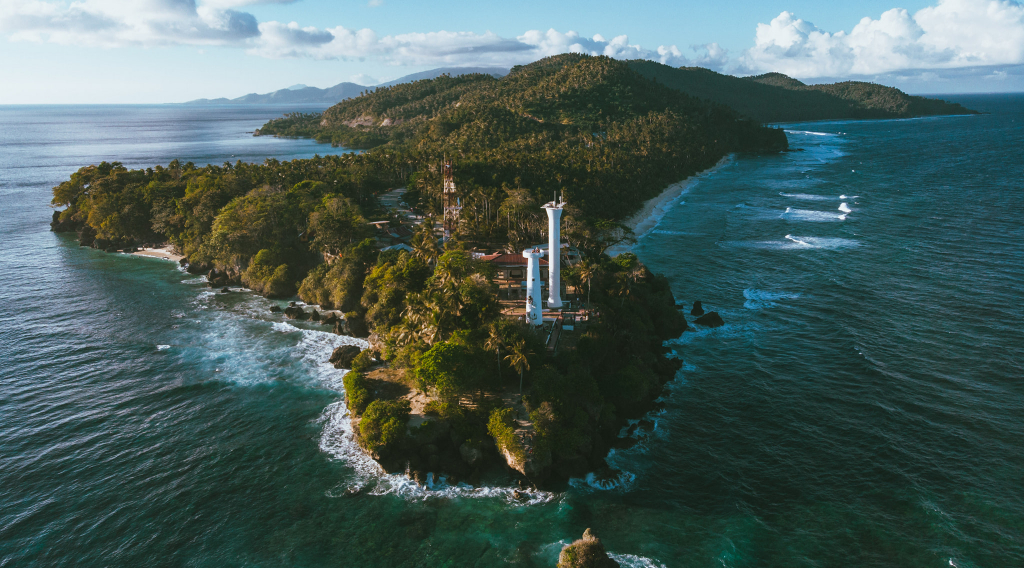 It is located on the western coast of the Philippines and blends relics of the Spanish colonial era with the natural splendor of the surrounding beaches. If you want to view incredible marine life, this is one of the most significant spots in Mindanao to do it. Its proximity to "the wall" a world-famous diving spot that draws a lot of scuba divers. There are three lighthouses on Cape San Agustin, all looking out over the ocean, and they are equally impressive.
You can also see this incredible rock feature that locals call "the altar." Depending on traffic, the trip could take between three and four hours.
Samal Island (Davao del Norte)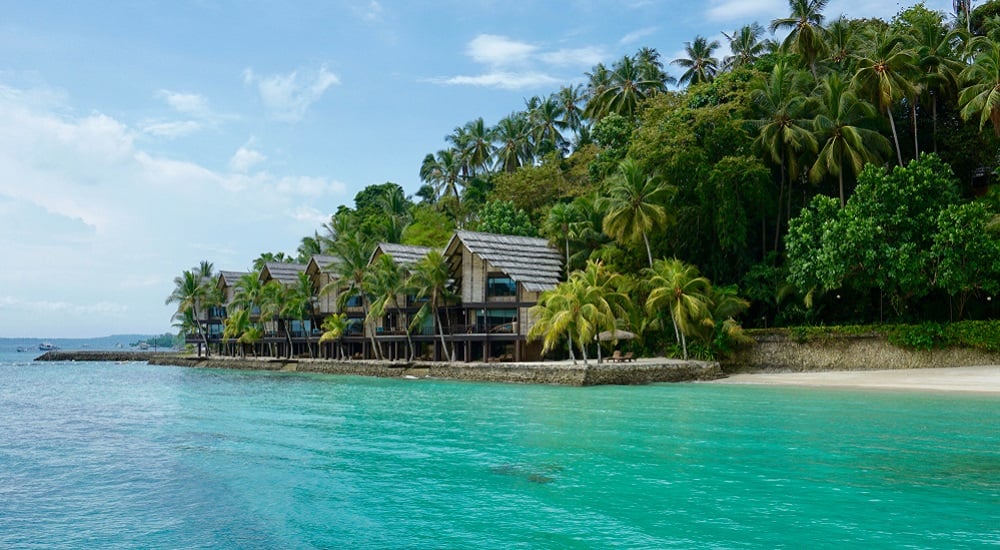 Samal Island, officially known as the Island Garden City of Samal in Davao del Norte, is the largest island city in the Philippines, with more than 30 resorts and more than 1,000 hotel rooms. Kaputian Beach, Vanishing Island and Talikud Island are just a few famous pristine white-sand beaches for Samal Island.
At low tide, the so-called Vanishing Island is accessible by foot. You can go snorkeling, scuba diving, or relax on the white sand beach at Talikud Island. You can go spelunking at the Baga, Magongawong, and Balete Caves or hiking on Mt. Puting Bato. Relax in one of the natural pools at Hagimit Falls, which are anywhere from 3 to 7 feet deep. Discover thousands of fruit-eating bats in Monfort Bat Cave.
Dinagat Island (Surigao del Norte)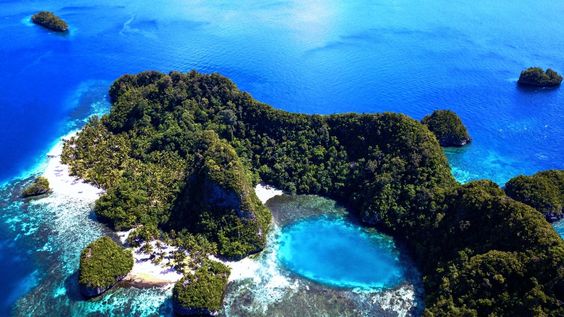 Dinagat Islands are a hidden gem in Mindanao's northeast. There are remote beaches, waterfalls, caves in the Philippines, and breathtaking vistas in this up-and-coming tourist destination in Surigao del Norte.
Lake Bababu, located in the Dinagat Islands, is a magical place not to be missed. It is a mixture of saltwater and freshwater, making it a meromictic lake. The lake also features the longest underwater cave in the Philippines at 650 meters in length and 2,200 feet in depth. This passageway allows scuba divers to travel from the lake to the ocean.
The white sands at Bitaog Beach are the perfect place to relax after a day of exploring the lake. After that, you can spend some time island-hopping around the neighboring specks. Cabacungan Cove is next; it has blue water, tall coconut trees, and limestone cliffs.
The Tidal Pool and Blue Lagoon on Pangabangan Island are often likened to El Nido, Palawan, another magnificent destination. Meanwhile, the granite formations of Hagakhak Island are breathtaking.
Siargao, Cloud 9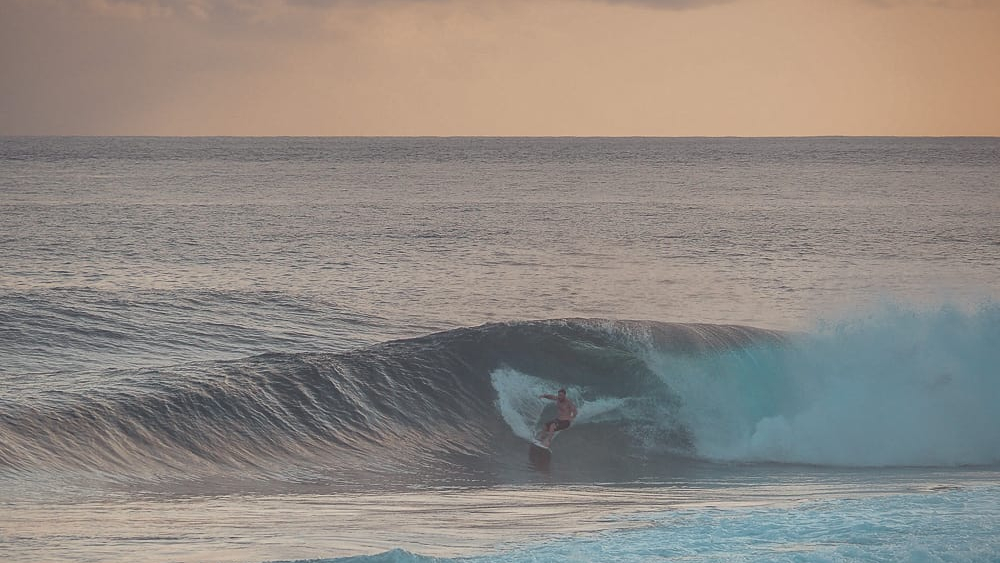 If you want to learn how to surf or hone your skills, Cloud 9 is a great place to do both in the Philippines. Siargao is a tranquil home to a world-famous surfing mecca. Visitors worldwide keep returning to this destination to enjoy its beautiful beaches, clear water, and picturesque islands.
September through November is the peak season in Siargao. Surfers can get a ride when the waves are 8-12 feet high. Nearby, you may find surf schools that teach people of all skill levels how to ride the waves. Siargao surf camps typically last a week and provide equipment and surfing training.
If you've gone all over the world, the Philippines' the southernmost region might be the next stop on your itinerary. We recommend Mindanao as your next travel destination. Tourists can choose from various parks and historical sites in Mindanao to learn about the region's past or take in its stunning natural beauty.
All these scenic spots are conveniently located close to our Camella communities. Discover our communities across Mindanao by clicking the button below.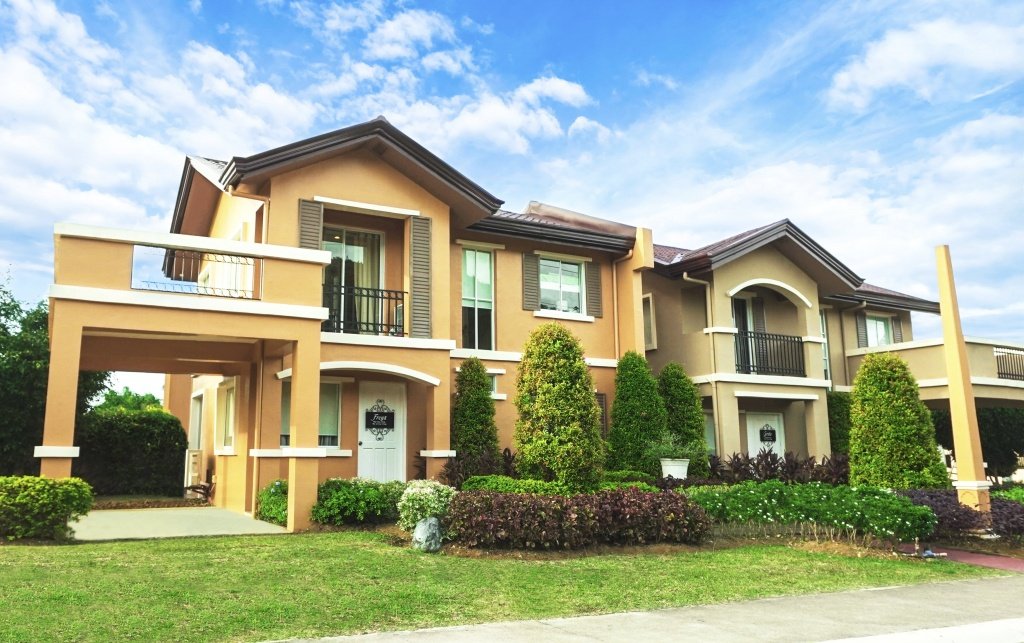 Check out our Houses for sale in the Philippines
Discover our house and lot for sale in the Philippines