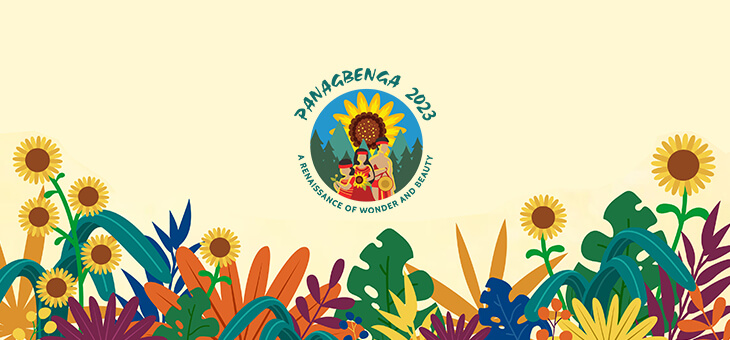 Baguio City is famous as the summer capital of the Philippines. But aside from its near-freezing temperature and the popular Burnham Park, it is also home to one of the country's most colorful celebrations—the Panagbenga Festival or also known to many as the Baguio Flower Festival.
From street dancing to flower-filled floats, Panagbenga is a feast for the senses that attracts thousands of tourists every year. Before the celebrations, let us dive into the history and highlights of this unique and unforgettable festival.
What is Panagbenga Festival?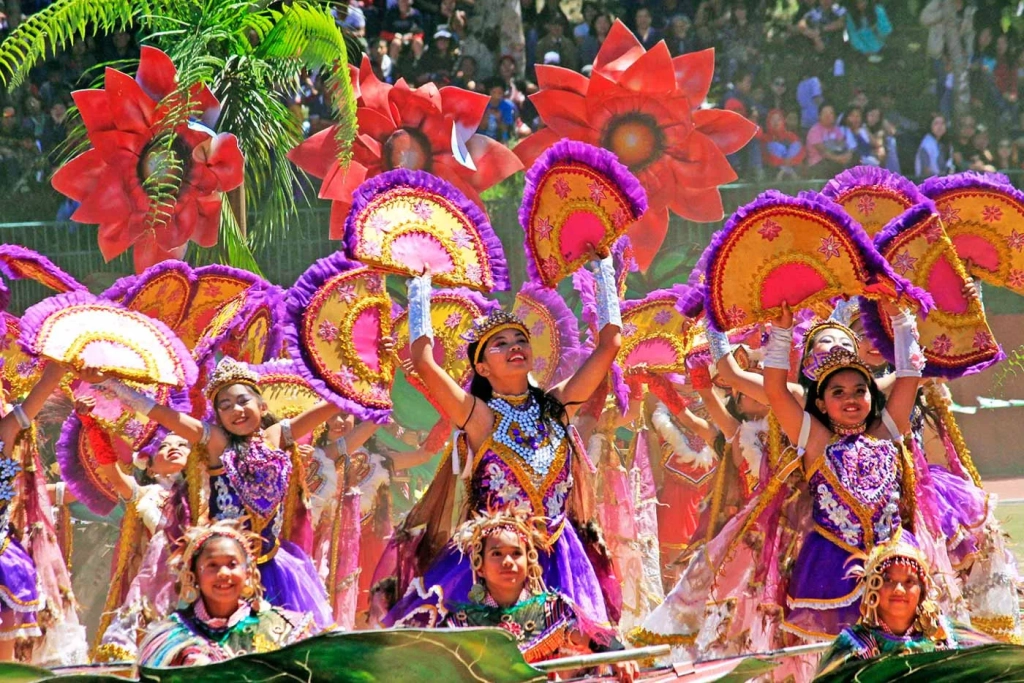 Panagbenga Festival is an annual flower festival celebrated in Baguio City every February. "Panagbenga" comes from the Kankanaey term, which translates to "season of blooming." And Baguio City indeed blooms during the festival as it showcases floral floats with various designs and formations. Furthermore, festival attendees are treated to lively native dances, food strips, pop-up shops and many more activities that are unique to Baguio.
How did the Panagbenga Festival start?
Baguio City is known for three things: butterflies, pine trees, and flowers. Because of its cool temperature, Baguio is a haven for growing flowers which can be found in almost every corner of the city. Given this, it only makes sense for the national government and the people of Baguio to pay tribute to its blooms and celebrate it through a festival.
The Philippines has so many festivities with parallel religious and indigenous elements as their focal point. However, this does not apply to Panagbenga, and the reason for that is Baguio City's history itself.
Baguio only became a city after the American occupation. Additionally, the city was not a former colonial town, which means it has no patron saint with a feast day to celebrate like most cities in the Philippines. Furthermore, the city's charter day every September is rainy, which makes it the least ideal month for any celebration.
Ultimately, Atty. Damaso E. Bangaoet, Jr. floated the idea of a flower festival in February, and the rest is history. Baguio City held its first Panagbenga Festival back in 1996 as a way to boost tourism after an earthquake devastated the locality. Originally, it was called the Baguio Flower Festival. However, it was later renamed Panagbenga. Since then, the festival has only grown bigger, pulling in tourists from across the country and the world.
What are the highlights of Panagbenga?
Panagbenga is a month-long festival that features a jam-packed roster of activities each year. In fact, most of these events carry over until early March. Below are some of its highlights:
Grand Float Parade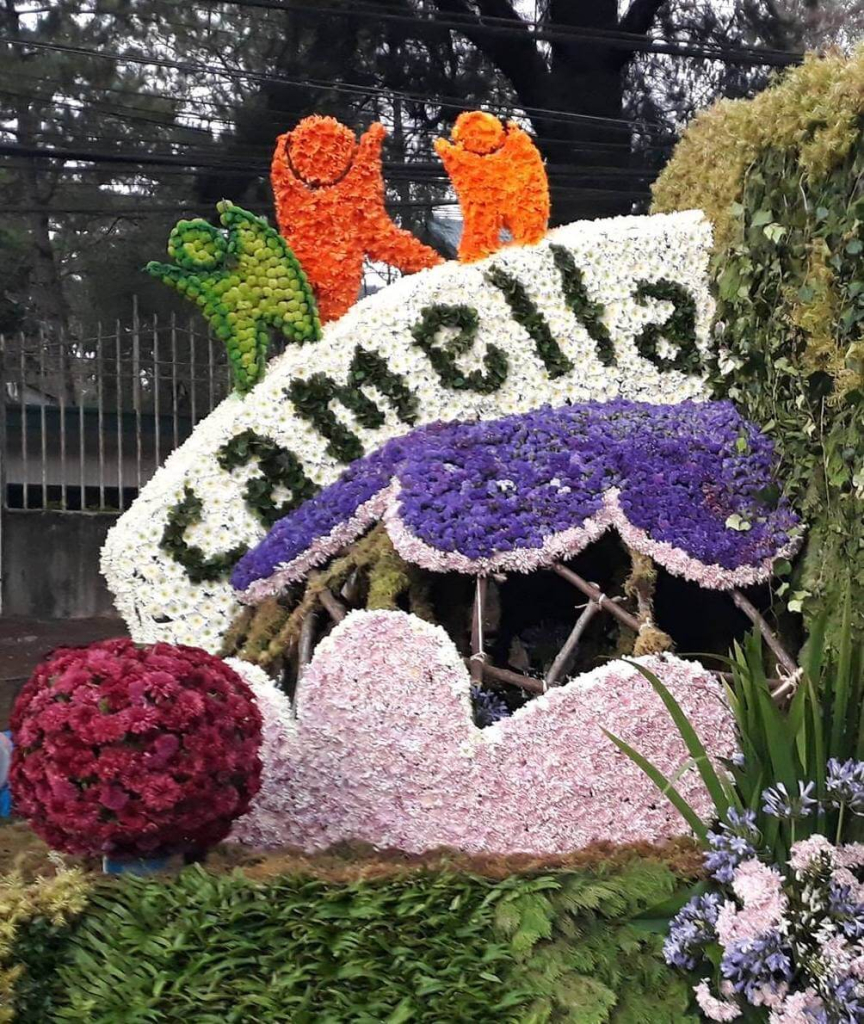 Panagbenga offers something for all types of tourists joining the celebrations, but its highlight is the Grand Float Parade. This most-awaited portion of the Panagbenga Festival includes floats in dozens with colorful and elaborately-designed fresh flower decks. Accompanied by a marching band, the tour starts from Upper Session Road and ends at the Melvin Jones Grandstand.
The Grand Street Dance Parade
A Philippine festival is not complete without the merriment on the street. That said, Panagbenga's grand parade includes street dancing with competing groups. Festival-goers can witness this event as it starts in Panagbenga Park, follow it to Harrison Road, and finish off at the Baguio Atheltic Bowl.
Other activities in the Panagbenga Festival
Aside from the float parades and street dance competitions, the Panagbenga Festival includes many more activities that gather crowds throughout the month. One of these is the Session Road in Bloom, which is a display of Baguio's most beautiful flowers along the main shopping street.
Also part of Panagbenga is a drum and lyre competition, a professional landscaping competition, a horticultural exhibition, and other cultural performances. In addition, there are also bazaars from where visitors can buy Baguio's trademark products, food, and handicrafts. All in all, these events showcase the city's rich cultural heritage and celebrate the beauty of the surrounding natural resources.
Panagbenga Festival 2023 Schedule of Activities
After pausing for a couple of years due to the pandemic, Panagbenga comes back in 2023 with more to offer. Below are the highlights from this year's Panagbenga's schedule of activities:
February 1: Panagbenga's Grand Opening Day Parade
February 1 until March 5:
Professional Landscaping Competition (Panagbengascapes)
Baguio Blooms: A Market Encounter
Sundays of February: Panagbenga Sunday's Showcase along Session Road
February 18: Panagbenga Cultural Dance Competition
February 19: Mardi Gras at the Lake
February 24: Atty. Damaso E. Bangaoet, Jr. Tribute (Father of Panagbenga)
February 25: Grand Street Dance Parade
February 26: Grand Float Parade
February 27 until March 5: Session Road in Bloom
March 3 to 4: Flower-tree Golf Classic
March 4: Pony Boys' Day
Why Baguio is ideal for tourists and settlers
Baguio is an ideal city for tourists and settlers for many reasons. One of them is its unique mix of cultural beauty and heritage. It is known as the 'City of Pines' for its scenic mountains and pine forests. In addition, the city has a vibrant cultural scene and rich history, and Panagbenga is only the tip of the iceberg.
Beyond nature and culture, Baguio is also home to many reputable universities in the country, which makes it attractive for families. Furthermore, young people would be thrilled to know that Baguio has a vibrant nightlife and is a popular outdoor destination.
The cool climes, relatively lower cost of living, available educational centers, and festive community make Baguio an attractive place to live or visit.
Live in the Gateway to Baguio City
Keep your family close to Baguio and all its best offerings in Pangasinan. Only a few hours away from Baguio City, Camella's house and lot communities in Pangasinan offer high-quality and well-designed homes, providing residents with comfortable and stylish living spaces. Aside from its proximity to Baguio, Pangasinan also has its own set of tourist destinations, like cultural sites and beautiful beaches.
For more information, check out Camella's properties for sale in Santa Barbara and Urdaneta, including its newest community, Camella Crisciente.