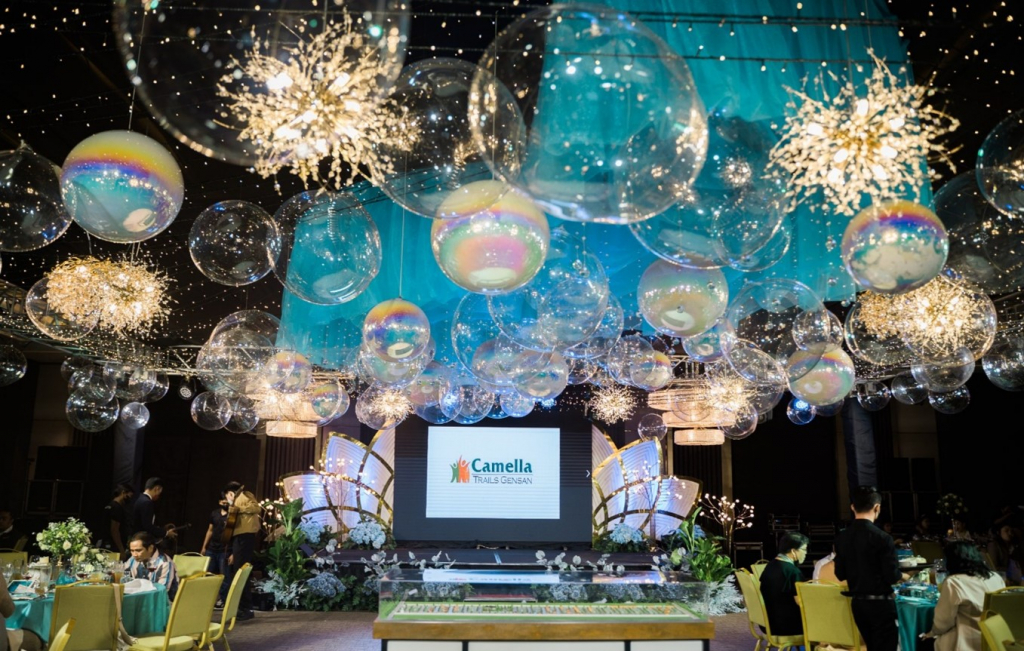 Camella recently made public its latest addition to a  growing house and lot investment portfolio in the Tuna Capital of the Philippines, the Camella Trails Gensan, in an event billed "Infinity."
Vista Land 's Chief Operating Officer, Jerylle Luz Quismundo, welcomed special guests, business partners and investors to kick off the evening. Quismundo shared investment insights and bared future plans for the city.
Local officials graced the launch, headed by Vice Mayor Rosalita Nunez, Chief of City Investment Ellorence Cruz, and City Mayor's Office representative Johnrex Galdo, alongside local business partners, bank officers, and interested property seekers.
The launch was made more exciting with production numbers from Step One Creative Arts and the Legendary Fire Artists. Tawag ng Tanghalan contender John Van Lapu, and local talent Preshel Joy Gumaghan serenaded the visitors during launch.
The event ended successfully with a good number of investors placing their stake in Camella Trails Gensan.
Why Camella flourished in General Santos City?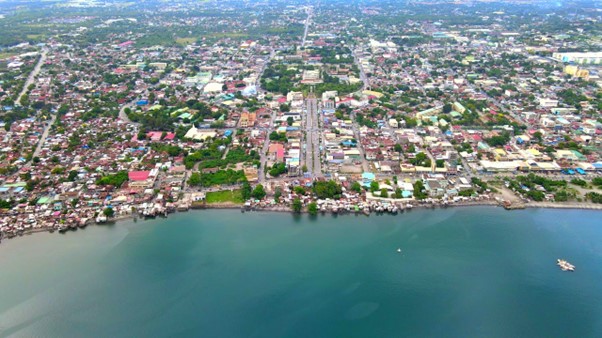 General Santos City is a first-class, highly urbanized city in South Cotabato, densely populated at approximately 700,000 as of 2020, and considered the 15th most populous city in the Philippines.
GenSan, famous as the country's largest producer of sashimi-grade tuna, earned the moniker "Tuna Capital of the Philippines" as early as the 70's. The city accounts for the second largest daily total catch of fish in the country after Navotas City.
The fishing industry in Gensan yields a total daily capacity of 750 metric tons of fish catch alone and employs about 7,800 workers. It is therefore no wonder that GenSan is home to seven major tuna processing plants in the country.
The city is also considered the commercial and entertainment center of the SOCCSKSARGEN region, with all the trappings of an urban center. It registered 1,365 new medium to large enterprises in 2011, with an aggregate investment value estimated at PHP 1.202 billion. Other industries besides the fishing include hospitality, food and beverage, wholesale and retail trade, automotive, real estate, and leasing.
Considering the number of developments and the city's population birth rate, Camella adequately provides the best quality home solution to starting families, urban professionals, and overseas Filipino homebuyers.
Camella in Gensan: Riding high with the waves of progress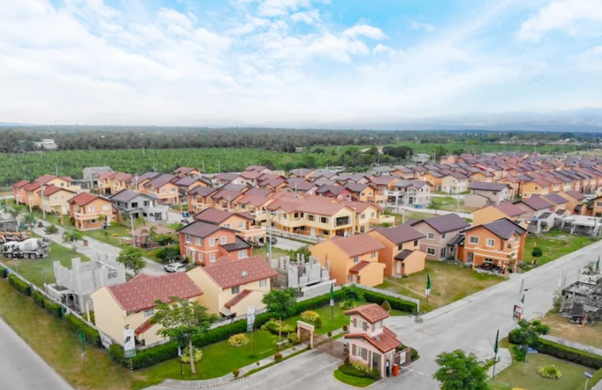 In 2009, Camella successfully ushered in its first house and lot community in General Santos City, at the time when the first-class city in SOCCSKARGEN is still strengthening its economic position.
Taking inspiration from the vision of Vistaland's Founder and Chairman Manuel "Manny" Villar to house every Filipino family, Camella Gensan was introduced to bring an exclusive Spanish-themed Mediterranean community to the Tuna Capital of the Philippines.
Today, General Santos City is home to three flourishing Camella's house and lot communities: Camella Gensan, Camella Cerritos Gensan, and the newest Camella Trails Gensan. The continued success of Camella in Gensan is a testament to the brand's legacy in the booming city.
Camella has since provided homes to thousands of hardworking and Filipino families and investors in General Santos City.
Camella Trails Gensan: A step towards an elevated lifestyle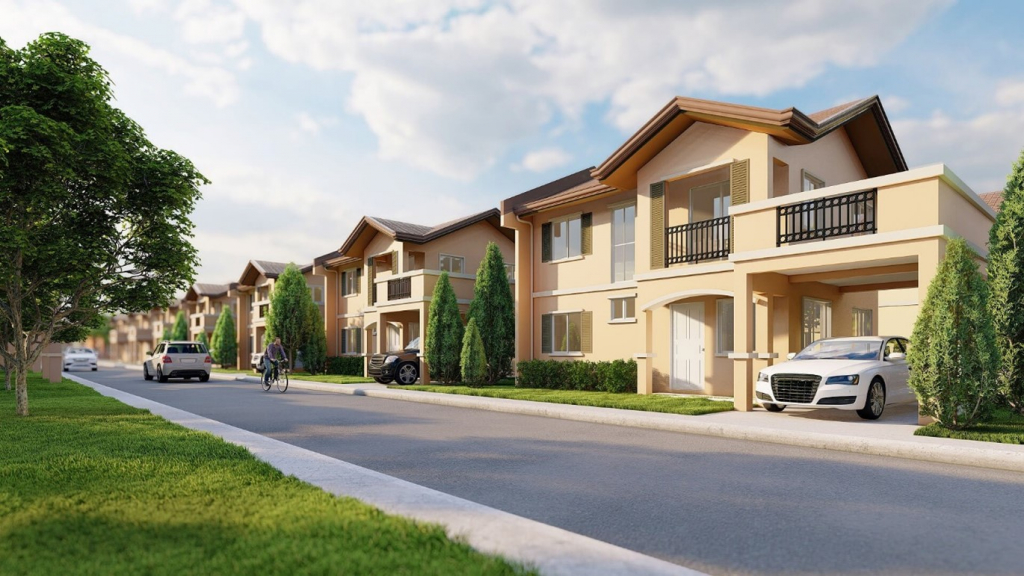 Coming home to General Santos City will never be the same as Camella unveils its latest project in the city, Camella Trails Gensan.
The development is a seven-hectare Spanish-Mediterranean themed community strategically located along Nursery Road, Barangay Katangawan. With the community's top-notch location, close to the city's main road, the National Highway, via NLSA road, homeowners can comfortably traverse the city's urban developments within a short amount of time.
Homeowners will experience the urban advantages of being closer to educational institutions; such as the upcoming University of Philippines in Gensan, the soon to rise Allied Medical Center, commercial strips, and several dining and entertainment hubs.
Investing in Camella Trails Gensan brings opportunities for every family to discover an elevated lifestyle through its various home options. Trails Gensan is offering two-bedroom townhomes to five-bedroom two-storey house-and-lots in Gensan.
Homebuyers can choose from the Camella Home Series, Arielle, Criselle, Ezabelle, Frielle, Cara, and Freya model homes with floor cuts ranging from 66 sqm. to 176 sqm.
Homeowners can enjoy the gated community of Camella Trails Gensan as its complemented with family-oriented lifestyle amenities and security features. Lifestyle amenities that includes a clubhouse, swimming pool area, open spaces, and other perks that will accomodate a sustainable and holistic neighborhood inside a Camella property.
How to Invest in house and lot property in Camella Trails GenSan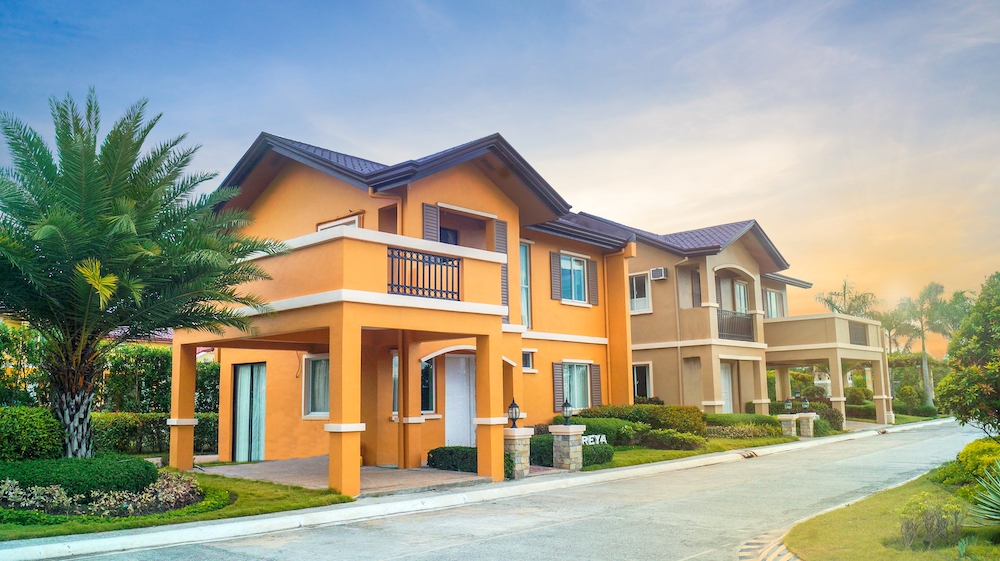 Decided to buy your own house and lot in Camella Trails Gensan? Well the good thing is that interested property finders and investors can own a house and lot in Camella Trails Gensan in two easy ways:
Via online: simply click the button below to access Camella Trails Gensan's official webpage; book an appointment; or reach a marketing officer. Webchat is also a quick way to connecting with an online marketing officer who will be ready to take you through your home buying journey.
Visit the office: Camella GenSan office is ready to welcome walk-in clients and those with pre-appointment. Open all days of the week, from 9 AM to 6 PM, visit Juduta Building, J. Catolico Sr. Ave, General Santos City.
Upon reservation, clients are required to submit at least two primary and valid government-issued identification cards, as well as fill in reservation documents. A minimum fee, depending on the preferred model home, will be settled upon reservation.
Camella brings you closer to your dream lifetime investment at General Santos City. Book an appointment today and learn more about Camella Trails GenSan.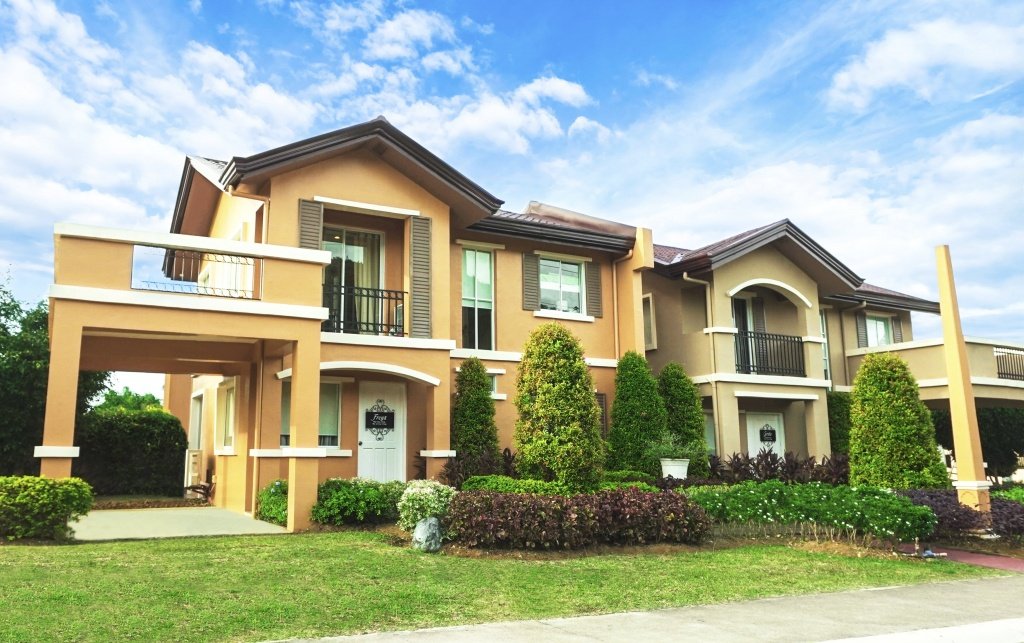 Discover Houses for sale in Camella Trails Gensan
Discover our house and lot for sale in General Santos City