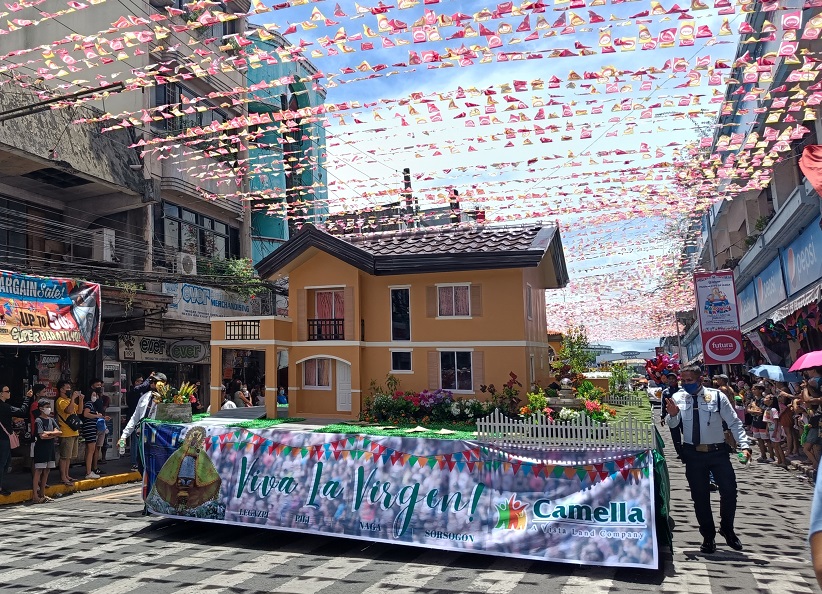 All eyes were glued to the very realistic float of Camella featuring its mini community as they participated in the Civic and Float Parade 2022 last September 15, 2022, at Panganiban Drive, Naga City.
The detailed float includes Camella's Freya Unit, a clubhouse, and a swimming pool. Spectators of the parade didn't miss the chance to take a picture with the stunning float even before the start of the parade. And when the float started moving along the parade route of Panganiban Drive, the parade gained more attention. The Float parade was also joined by Camella staff and sellers.
This event was one of the significant non-religious activities in honor of the feast day celebration of Our Lady of Peñafrancia. Several public and private schools, organizations, government employees, barangay officials, and other non-government groups participated in the civic parade. The float participants were from different business establishments and companies in Naga City.
Peñafrancia Festival in Naga City Resumes After Two-Year Hiatus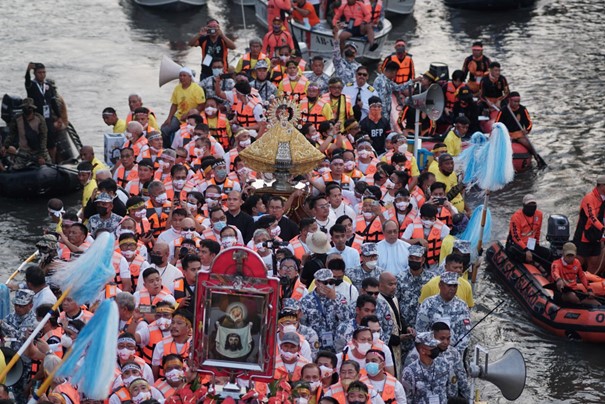 After two long years of hiatus, Naga City has become lively again with the resumption of significant activities of the Peñafrancia Festival last September, which the government mostly halted due to the Covid-19 Pandemic.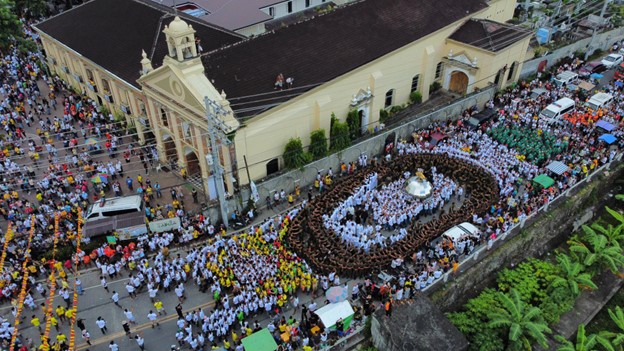 Among the activities resumed are the primary religious gatherings. The Dawn Procession brought the images of Our Lady of Peñafrancia and El Divino Rostro from their current home in Basilica Minore to the old Peñafrancia Shrine, which was followed by the Traslacion procession in the afternoon, transferring them from the shrine to Naga Metropolitan Cathedral.
This was held last September 9 along with the concelebrated mass conducted by the bishops and priests from different parishes and Dioceses in Bicol Region. The Traslacion was also participated by other public and private sectors in Naga City and devotees from all over Bicol.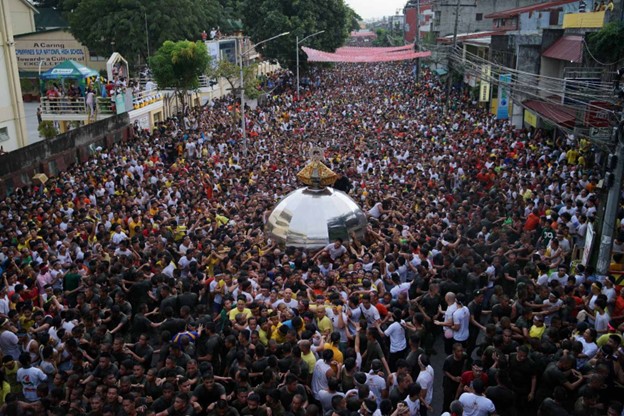 The Fluvial Procession was conducted last September 17 and was attended by an estimated 430,000 devotees, according to the Naga City Government and Joint Operations Center. This was the highlight of the month-long celebration as it transported the two images via foot procession in Metropolitan Naga and lastly to the Pagoda via Naga River back to their home in Basilica Minore.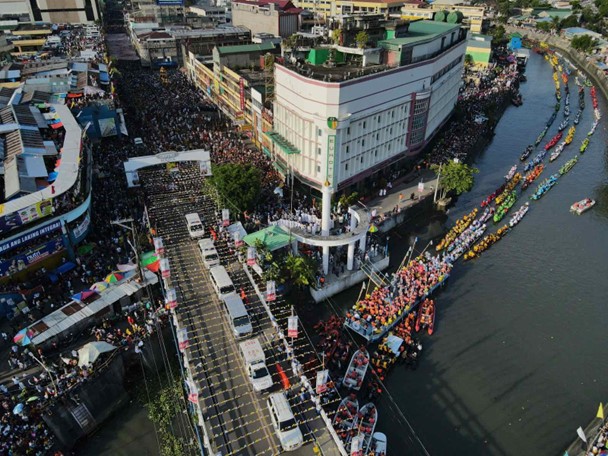 Thousands of devotees were lined up along the riverbanks of the Naga River to witness the transporting of Ina and El Divino Rostro while waving their white handkerchiefs. And upon arrival at the Basilica Minore, a Pontifical Mass was held by Manila Archbishop Jose Cardinal Advincula, Jr. This is the last religious activity in honor of the patroness of Bicol before the solemnity is formally celebrated.
Resumption of other Major Festivities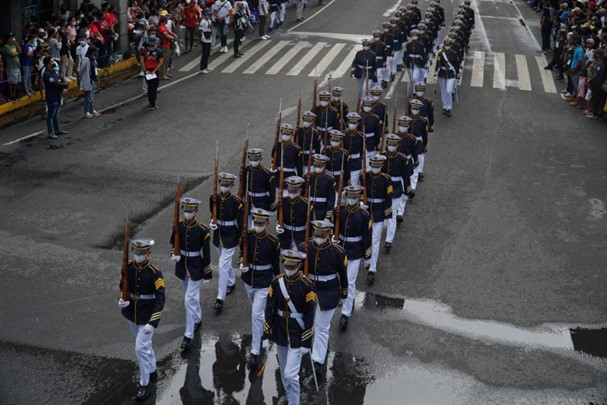 Another non-religious major event that the spectators watched was the 12th Annual Military Parade and Exhibition contest which was held last September 16. It was participated in by different high schools and universities in Bicol. Each school competed with its delegates for majorettes, Drum and Lyre Corps, Citizenship Advancement Training (CAT) units, and ROTC units.
The annual Miss Bicolandia pageant was also resumed this year. True to its purpose, the pageant successfully showcased the beauty and wit of Bicolanas. Rheema Adakkoden was crowned Miss Bicolandia 2022.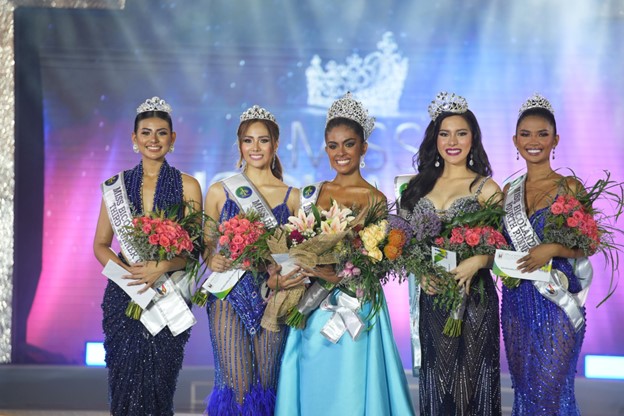 September is a month-long celebration of Bicolanos honoring their patroness – Our Lady of Peñafrancia. It has been a tradition for more than 300 years to celebrate Her solemnity. The Bicolanos are thankful that significant religious activities were conducted once again, as this is the highlight of showing their devotion to Ina. She is not just a mere patroness but a symbol of hope and a reminder that God is always with them, especially in trying times. This livens up the hearts of the Bicolanos, especially in the Pilgrim City of Naga.
Viva La Virgen! Viva El Divino Rostro!
Come Home to Bicol's Festivities in Camella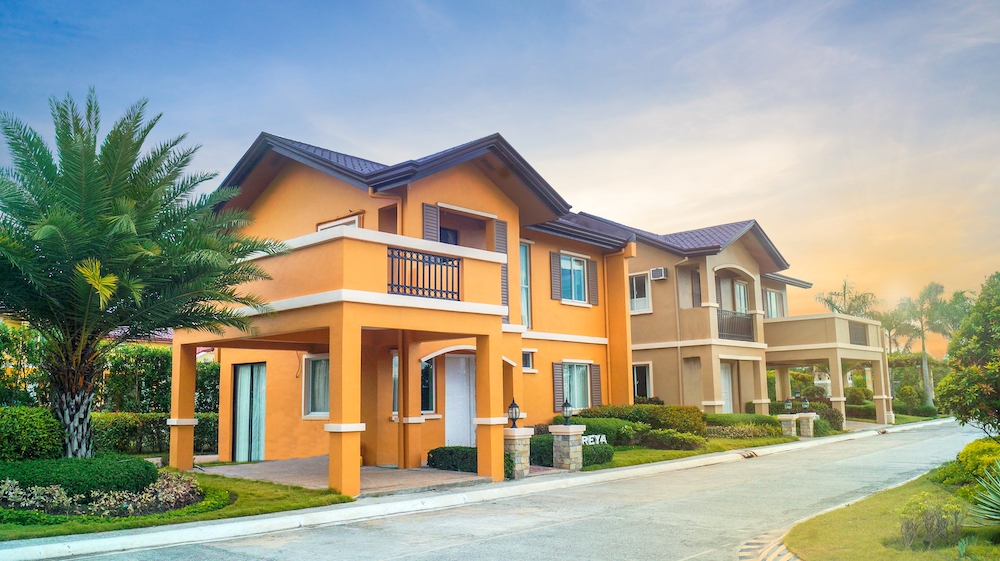 Camella in Bicol provides the best home locations in the Bicol region closer to major regional festivities, including the Penafrancia festival in Naga City. Discover Camella communities in Bicol below:
Respite in Camella in Naga's Charming Homes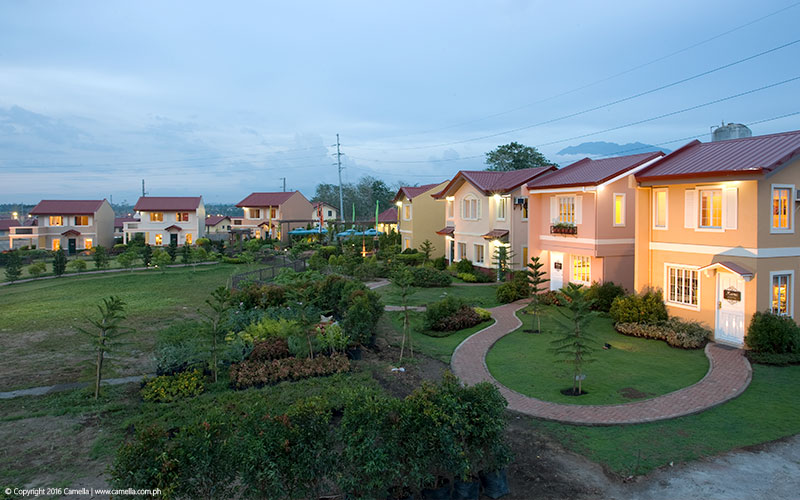 Camella Naga is a Spanish-themed Mediterranean house and lot community in Naga City. It is close to business and commercial centers; every household demands proximity. You can navigate your daily life going to schools, banks, hospitals, churches, malls, and other vital establishments by owning one of Camarines Sur's strategic communities, Camella Naga.
This mesmerizing house and lot community of Camella in Naga boasts high-quality Mediterranean homes sprawling over a clipped landscape with an exquisite entrance gate, play parks, and an entryway with a top-of-the-line CCTV monitoring system.
Breathe Comfort in Camella in Pili community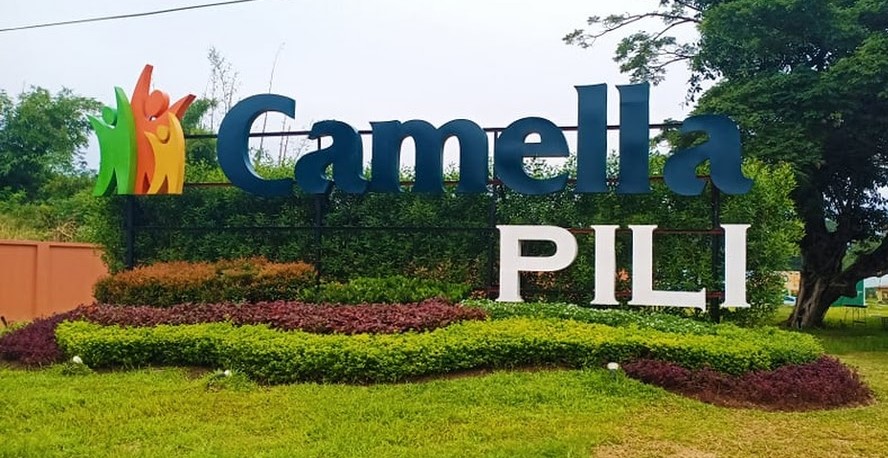 Camella Pili's grand community welcome is poised with beautiful landscapes, centerpieces, and cut-through designs. This house-and-lot in Pili provides a peaceful ambiance to let you breathe comfortably inside the community. Homeowners are assured of getting utmost relaxation within Camella Pili with its 24/7 security, courtyard-type clubhouse, and mini-Olympic-sized swimming pool.
Come home to Camella Pili's Italian-themed house and lot units today. Experience harmony and intimacy inside a closely knitted family-themed neighborhood in Camarines Sur while living practical a modern urban lifestyle at Camella.
Laze in Sorsogon's beautiful community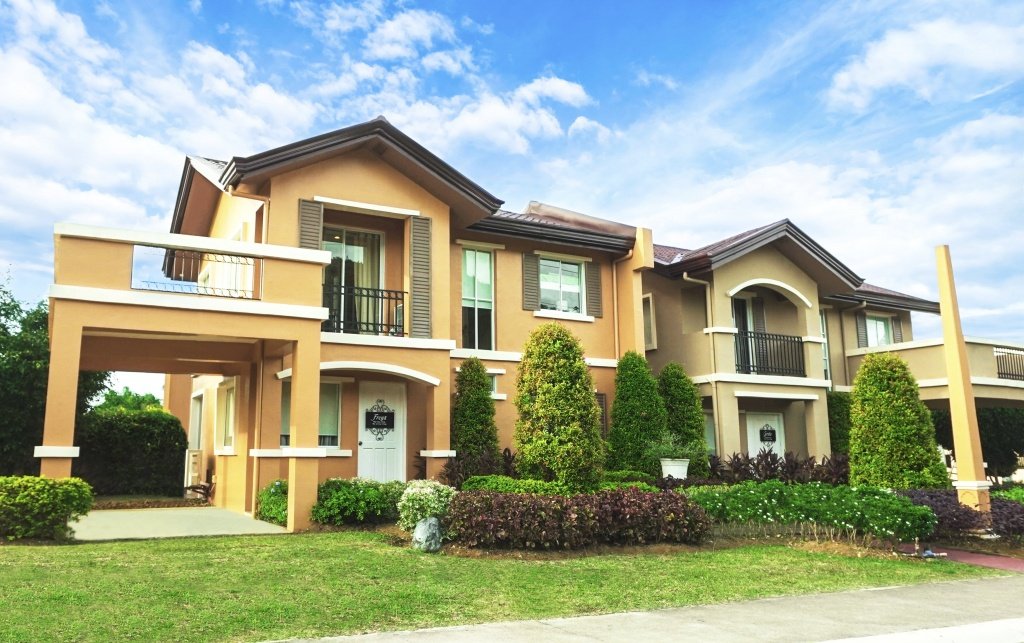 Quickly be captivated by Camella Sorsogon's majestic ambiance and community features. This Italian-themed house and lot community in Sorsogon have lavished conveniences such as lifestyle components, including a basketball court, leisure pool, clubhouse, and kids' playground.
Camella Sorsogon achieves the optimum convenience any homeowner could wish far as its strategically located in a 10-hectare development along Brgy. Cabin-an, Sorsogon paves access to being minutes away from markets, shopping malls, schools, churches, transport hubs, and other essential properties.
Lounge to a Fulfilling Life at Camella Legazpi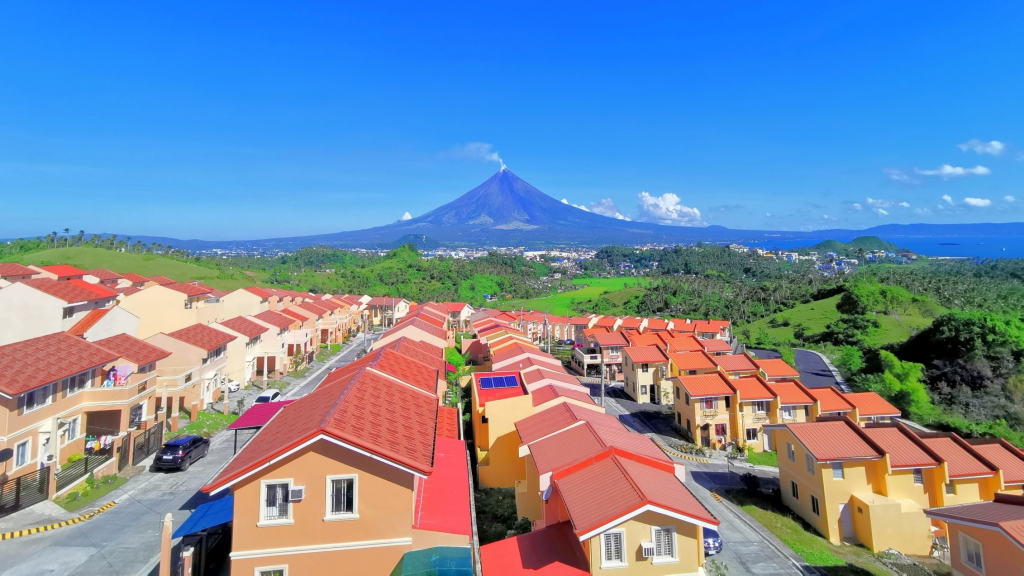 Come home to Camella's first house and lot community in Albay, Camella Legazpi. This Caribbean-themed Camella in Albay is strategically located in Brgy. 59 Puro, Legazpi City. It primarily showcases a dream lifestyle in one of the fastest-growing cities in the Bicol region.
With a picturesque view of Mount Mayon, Camella Legazpi lets you enjoy the fulfillment of owning your dream home in the excellent Legazpi City. Meanwhile, this community also delivers top-notch comfort as its closer to vital establishments such as malls, schools, hospitals, places of worship, and major transport hubs.
Camella Legazpi provides superb facilities like beautiful parks, tree-lined streets, playgrounds, swimming pools, basketball courts, and clubhouses to give them the lifestyle they deserve.
You deserve to come home to the Bicol region, a place where Camella envisions you achieving the life you deserve. Inquire now and get the latest inventories and portfolios of our Camella in Bicol projects.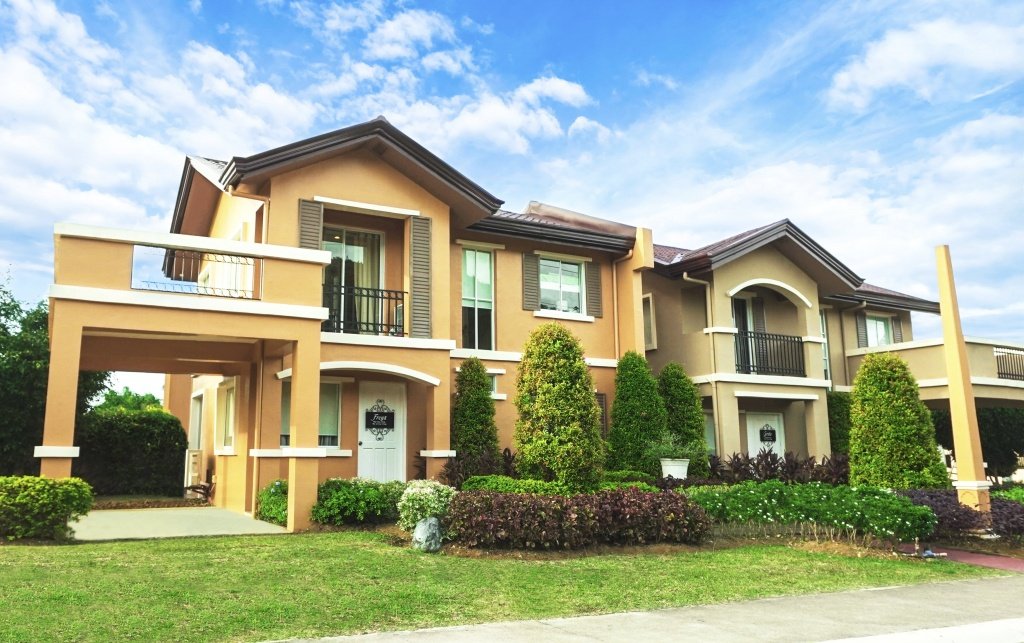 Check out our Houses for sale in Bicol Region
Discover Camella in Bicol and join the region's festivities!