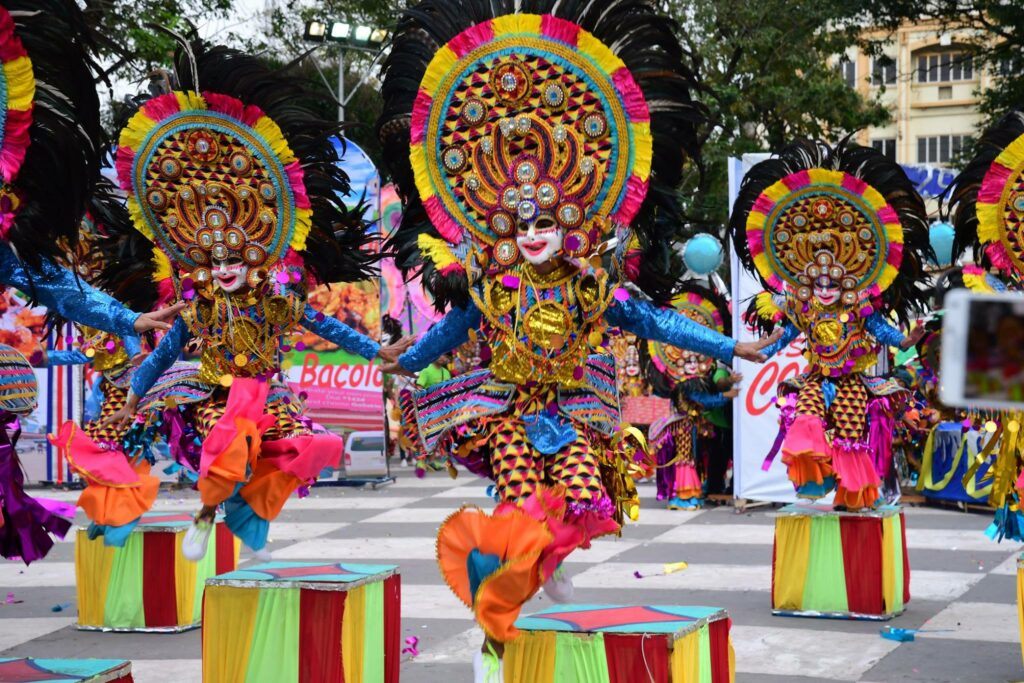 Camella Bacolod South is in jive with the festive, much-anticipated comeback of the Masskara Festival, circling with the theme: "Balik Yuhom," encapsulating the post-pandemic era while the iconic smiles of Bacolodnons still beam despite the struggles brought about by the last two years. The colorful festival marks its significant comeback to the City of Smiles with a grand opening launched last October 1 and capped its 3-week long festivities with flamboyant activities during the highlights from October 21 to October 23.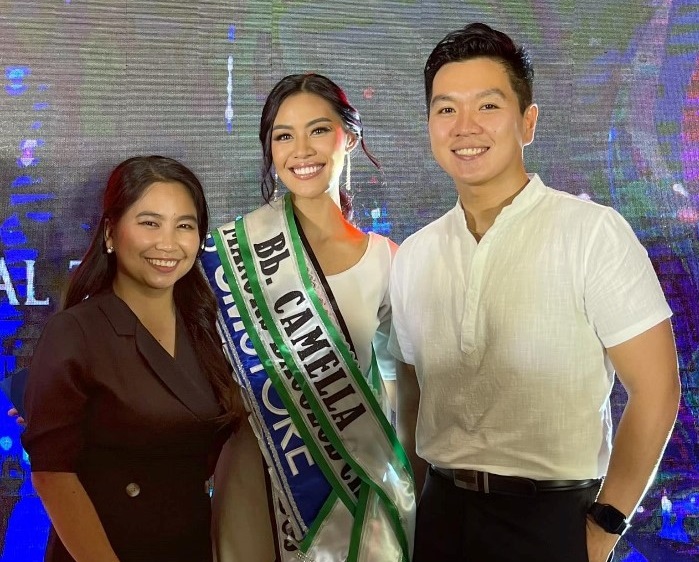 Camella in Bacolod takes a massive part in the Masskara Festival this year through various collaborations with great activities, such as the sponsorships of Camella Bacolod South for the Miss Masskara Bacolod 2022. Camella Bacolod took part in this grand and prestigious pageant with P30,000 worth of sponsorship, plus another P5,000 worth of cash prizes with a bouquet and sash.
During the pageant, The Sweetest Lifestyle in the City of Smiles awarded Kara Daniella Villarosa as the Binibining Camella during the coronation night at the University of St. La Salle – Coliseum on October 19.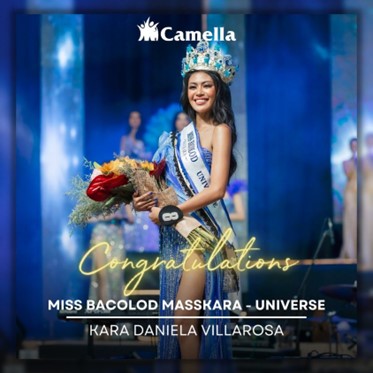 Kara was then crowned the new Miss Bacolod Masskara 2022, where the young lady graced the night with her beauty, wit, and of course, her dashing smile fit for a Masskara Queen! Indeed, Camella has chosen the best candidate to represent it during that night.
The most significant lifestyle residence in Bacolod City has also joined the fun at Lacson Street with a booth display fronting Chicken Deli Bacolod.
The Iconic Comeback of Masskara Festival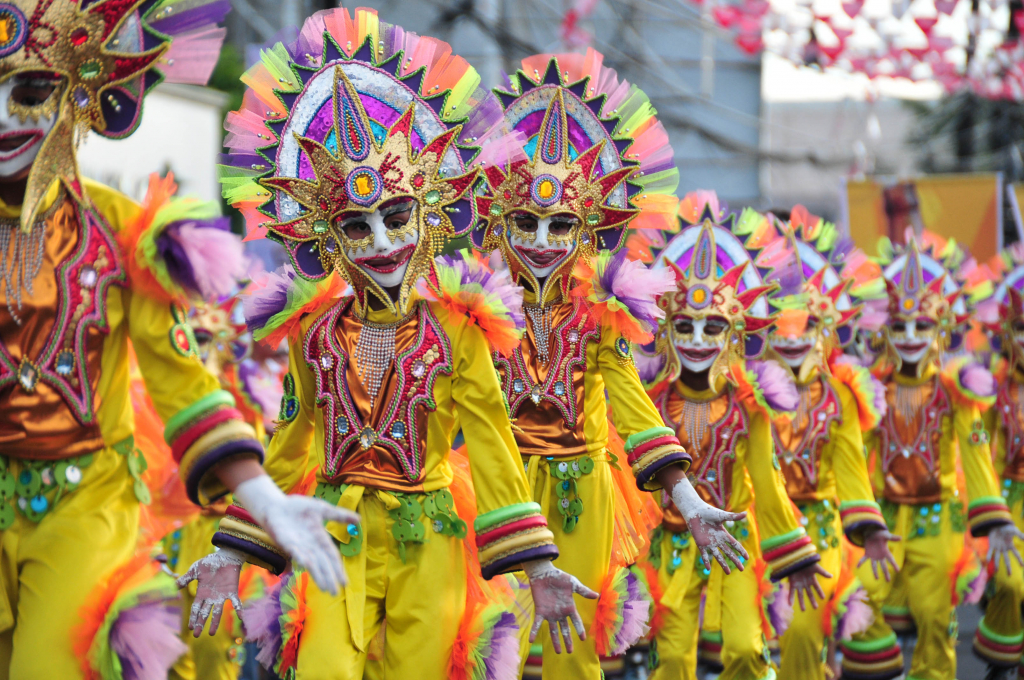 This year's Masskara Festival is iconic, with almost a month of scheduled activities. Knowing that Bacolod is a large city, holding the festival's events in one setting is not enough for the grand surprises and activities. The world-famous festival of Bacolod City had its possibilities in the city's prime locations – Lacson Street, Bacolod City Government Center, Bacolod City Public Plaza, Baywalk Reclamation Area, and Panaad Park and Stadium located in Barangay Mansilingan. 
Masskara Festival also wowed everyone with the comeback of street parties, dances, and the highly-anticipated Electric Masskara Parade. Another exciting thing about the festival is the wide variety of food choices! Food fests are everywhere, and you will find your stomach full, and your energy renewed as you roam the streets during the festival.
Be closer to festivities in Bacolod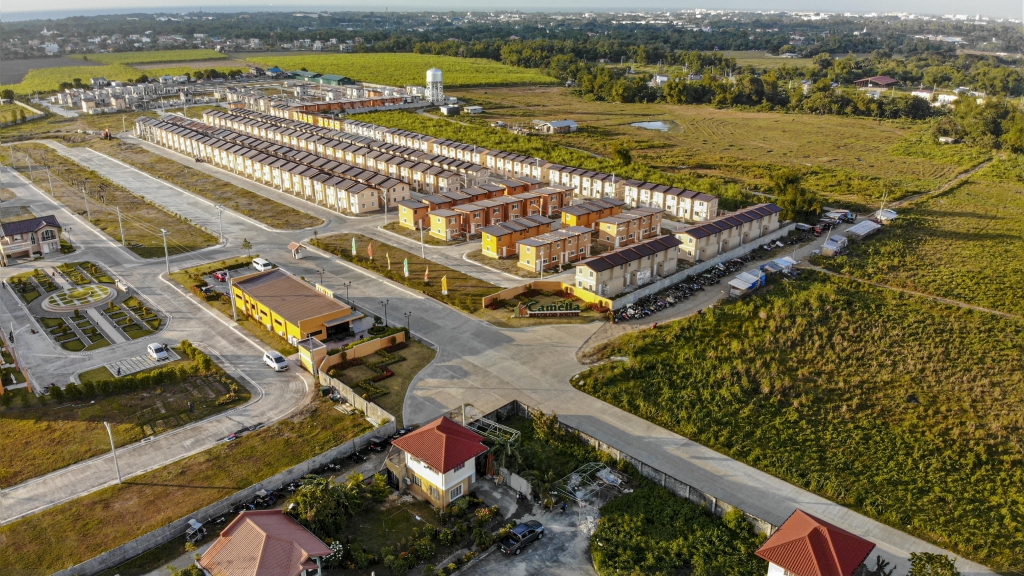 On grand festivals like the Masskara Festival, having a home near the prime streets of Bacolod is an advantage. Camella Bacolod South is located just minutes from the city's central locations. Camella in Bacolod stays true to its goal of providing a home to Bacolodnons without compromising the enjoyment of joining grand festivals like the Masskara Festival.
Whether you would like to chill in a food hub at Lacson or join the crowds at Panaad Park and Stadium, or even have a fun night out at The Upper East, you are guaranteed to enjoy the festivities in whatever way you can because the Balik Yuhom Masskara Festival is curated for everyone's enjoyment!
Camella Bacolod South supports this grand event in the City of Smiles, and there will be more to come as Camella takes part in livening up more smiles in the city.
Live in special moments at Camella in Bacolod communities
Bacolod takes pride in its developing local economy, but with festivities, it is known to throw colorful and grand festivals like the Masskara Festival. Its overwhelming tourism spectacle during celebrations is one of the few good reasons why owning a home in the city of smiles is a fulfillment of a dream.
If you are looking for the best house and lot aside from Camella Bacolod South or a condominium for sale in Bacolod, Camella can give you the best of both worlds.
Wear a smile inside your Camella Bacolod house and lot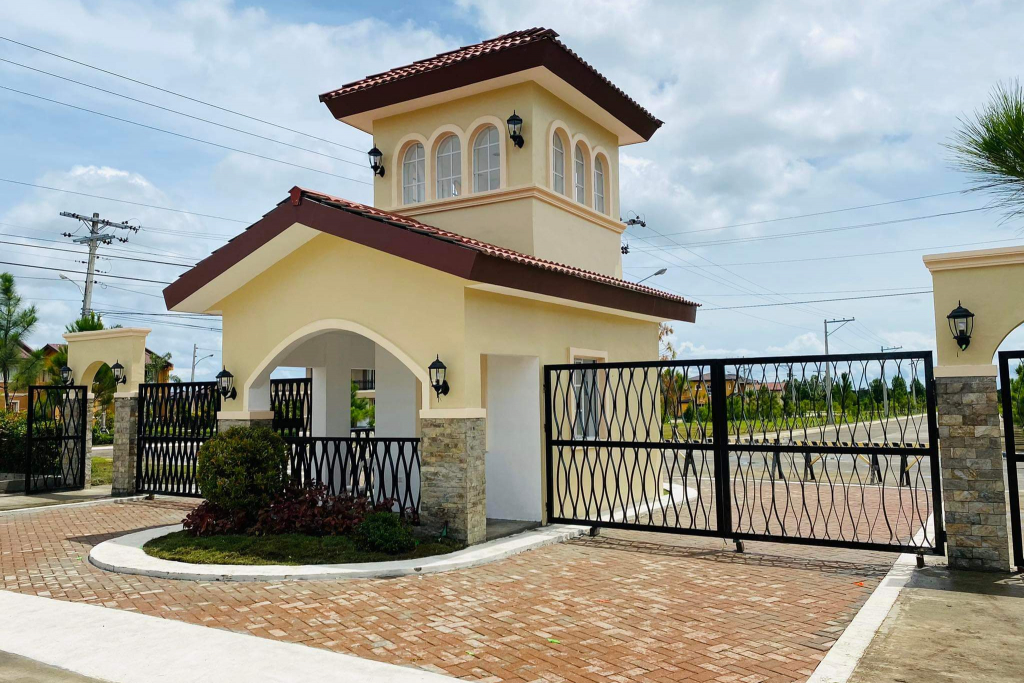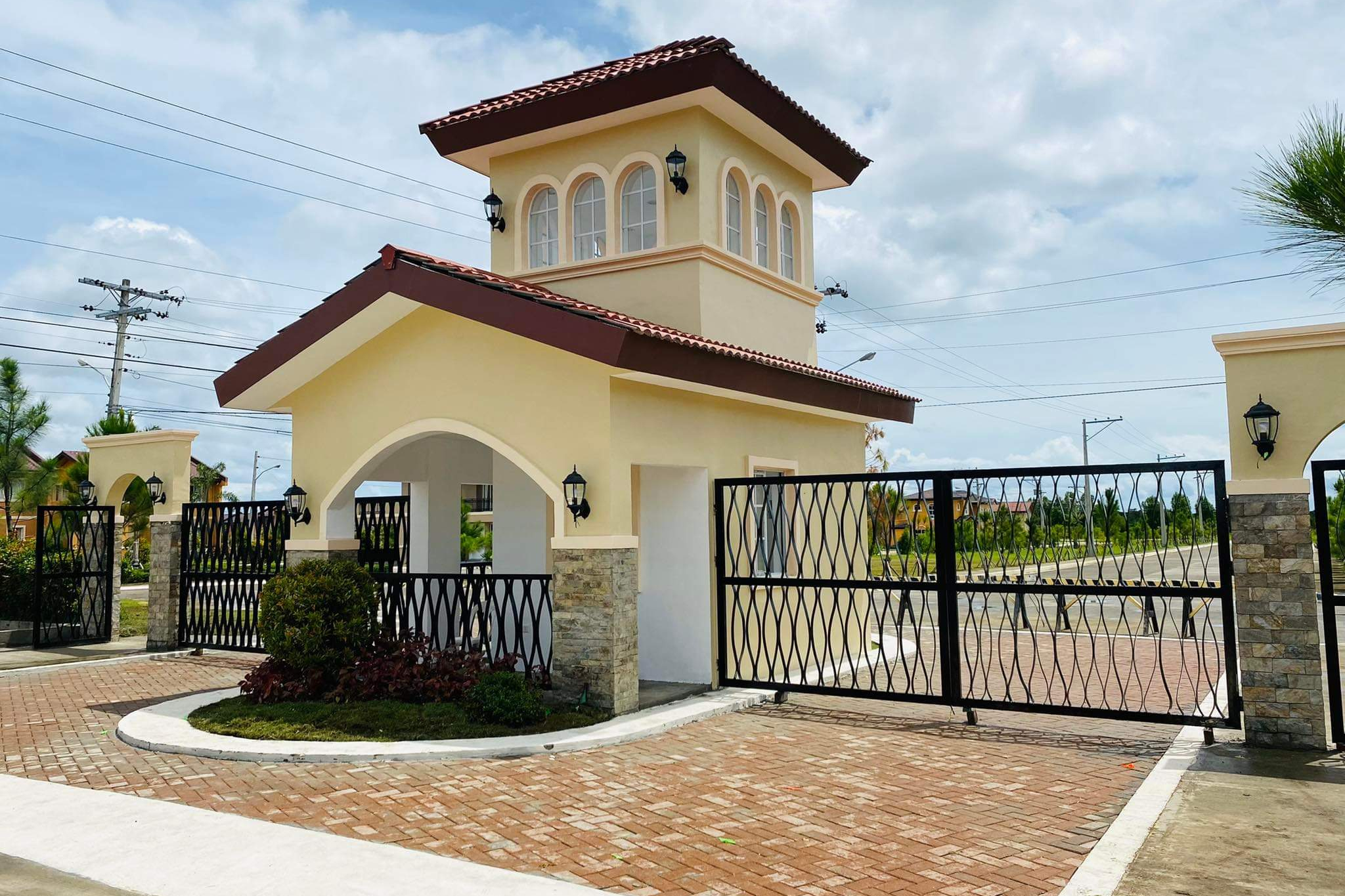 Your dream Italian-themed community in Bacolod is just 10 minutes away from Bacolod-Silay Airport with Camella Bacolod.
Camella Bacolod is in Mandalagan Bacolod, a progressive area near several known tourist destinations and commercial establishments such as the San Sebastian Cathedral, The Ruins, the Negros Museum, the Bacolod Silay Airport, SM City Bacolod, and Ayala Capitol Mall.
This house and lot in Bacolod City are within reach of new and upcoming developments in Bacolod, such as the New Airport Highway, the Ceres Northbound Terminal, the City Mall, and new premier commercial business districts to be developed over the next few years. The strategic placement of Camella Bacolod makes it a precious investment guaranteed to appreciate for the years to come.
Lavish urban lifestyle while owning a condo at Camella Manors Bacolod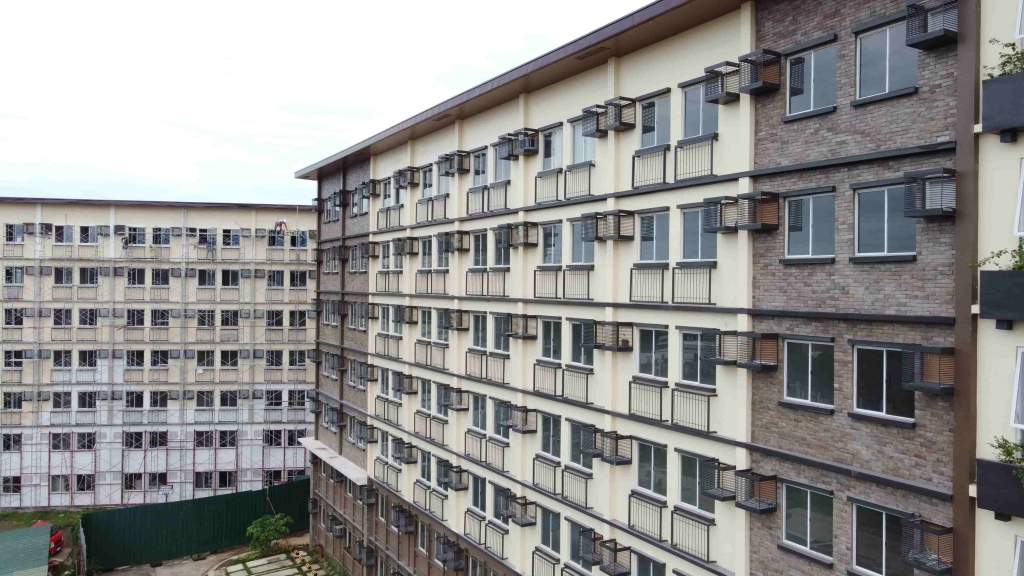 Camella in Bacolod offers you another diversification on your investment portfolio as it offers a premium vertical village lifestyle with Camella Manors Bacolod condo unit offerings.
Own a studio or a bedroom unit at both pre-selling or ready-for-occupancy options. Camella Manors Bacolod is located along Cordova Buri Rd., Bacolod City, Negros Occidental. This vertical village in Bacolod City lies within the heart of the promising development center.
Currently, AllHome Bacolod is just a stone- throw away from Camella Manors Bacolod, which makes homeowners feel the convenience of living with their essentials within reach.
Aside from this vertical village proximity perks, condo unit owners and future investors will significantly enjoy its wide open-space area, lifestyle amenities such as a leisure pool, fitness gym, and function area, perked up with 24/7 security to give the holistic resort-vibe ambiance in the community.
Come Home to Camella in Bacolod
If you wish to enjoy the month-long celebration of the Masskara Festival next year, invest in a home that will let you come close to fun and excitement aside from enjoying the perks of a winning investment in Bacolod City.
Own a starter or a huge house and lot, invest a pre-selling condo unit or immediately dress up a ready for occupancy condo unit. All it takes is to find your best match within Camella in Bacolod communities- Camella Bacolod, Camella Bacolod South and Camella Manors Bacolod.
Come home to Camella communities in Bacolod by simply sending us an inquiry. Find out more exciting property details by clicking the button below.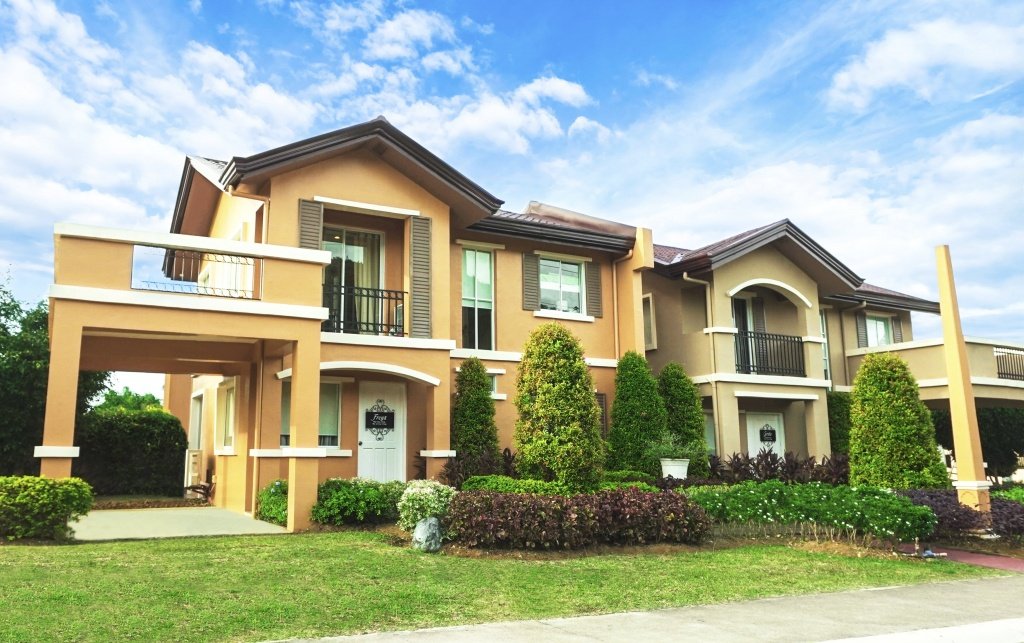 Find your Dream Home in Camella in Bacolod
Discover our house and lot for sale and condo for sale in Bacolod
By: Mira Maestrecampo