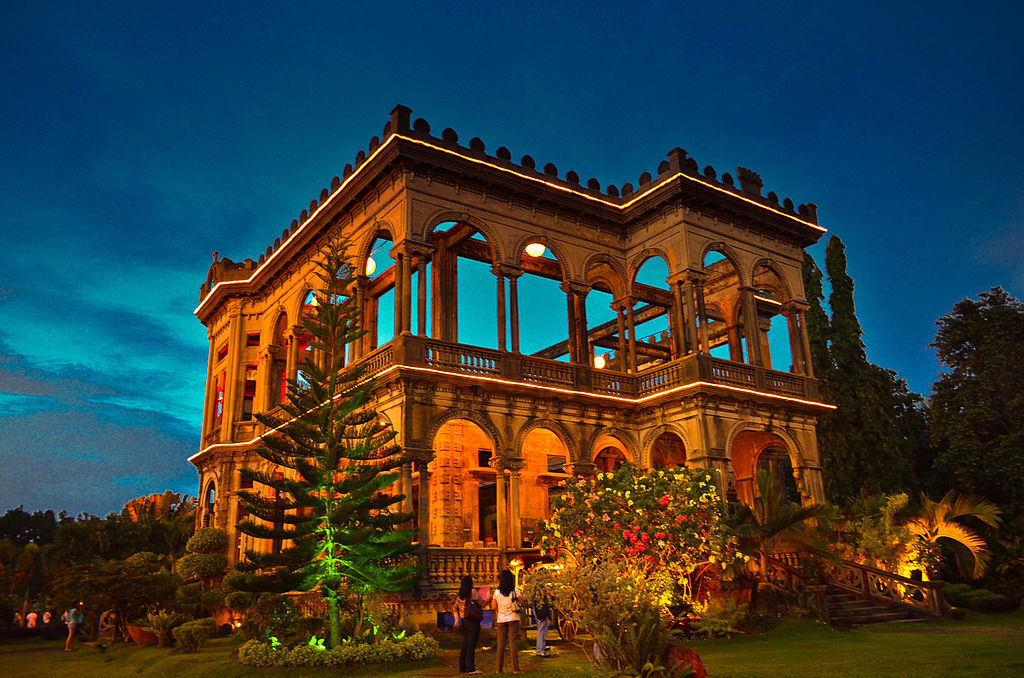 Our smile is one of our best features as humans, but life can take it away from us at times. It feels like something is interfering with every nerve signal in your face, making it difficult for your muscles to move; thus, carving a smile day by day will take a lot of effort. When everything seems to be falling apart and every day seems to be an ocean of disappointments, just pack your bags and go on a trip; it's the best way to relieve stress!
If you want to take back that sweetest smile of yours, you should go and witness the famous city of Bacolod, also known as the 'City of Smiles'
Getting to Know Bacolod City
Bacolod is a highly urbanized city in the province of Negros Occidental. It was incorporated as a town in 1756 and was designated as a city in 1938. Bacolod, the capital city of Region VI, was recognized as a highly urbanized city because it has more than 600,000 inhabitants according to the 2020 census, and it generates more than P2 Trillion of net income in 2020.
Because of its best qualities, Bacolod has received numerous awards. When MoneySense Magazine conducted a survey in 2008 to determine the "Best Place to Live in the Philippines," Bacolod came out on top! Furthermore, the Department of Science and Technology acknowledges the city as a "center of excellence" for its achievements in information technology and business process operations.
In addition, Bacolod is not only best for its capacity to hold thousands of citizens and generate a great amount of revenue but it is also rich in culture and more! Let's explore more of Bacolod!
Top Reasons to Smile in the City of Smiles
Taking some time away as you search for the smile you have been looking for will lead you to where you belong. The City of Smile provides not only reasons for you to smile, but also reasons as to why you should look for a house and lot for sale in Bacolod. Prepare your belongings because you will want to relocate to Bacolod City!
Bacolod is Rich in Culture!
The rich culture of the Negros Occidental adds to the marvelous charms of Bacolod City. The province's culture has been heavily influenced by the Spanish and Americans, who have lived in the country for a long time.
Roman Catholicism is the dominant religion in Negros Occidental, accounting for approximately 86.05 percent of the population. You'll surely get along with the people of Bacolod because they value hospitality, family, humor, and hard work, as well as their relationships with their neighbors. If one family in a neighborhood prepares a special meal, it is shared with others. The wholesomeness of this city is so pure, don't you agree?
Bacolodnons enjoy commemorating special occasions. It is customary for them to eat bread spread with several different toppings on holidays such as Christmas Eve. New Year's Day is much awaited. They set off firecrackers on New Year's Eve because they believe it will keep bad luck away. They don't go shopping on the first day of the year, and they welcome the new year with clean homes, believing that what they do at the start of the year will be what they do all year.
Behold of These Beautiful Places!
Don't pass up the chance to see these tourist attractions. Satisfy your senses as you stroll through the enchanting city of Bacolod!
Now that summer is on its way, Lakawon Island would be ideal for a weekend getaway. Soak up the atmosphere on this banana-shaped island with your family and friends. They welcome day visitors from 8:00 a.m. to 5:00 p.m. The entrance fee is only P140.00, making it affordable for visitors.
We must not forget Don Mariano Ledesma Lacson's well-known mansion. Don't forget to bring your camera when you visit The Ruins. Because of its distinctive architectural design, the area is a photographer's paradise.
At San Sebastian Church, you can re-establish your relationship with the Lord. It is located on Rizal Street in Bacolod City. It is also one of the most well-known religious and historical sites in Bacolod. Masses are held on different schedules by priests; I suggest you should check them out before going to the specified location.
Mambukal Mountain Resort offers a resort in the mountains. Take a dip in one of their many hot springs. Warm water will undoubtedly relieve your stress!
The Food is Just as Good as the City!
You will surely smile once you get a taste of Bacolod's cuisines and delicacies. Some of our country's best dishes can be found in the City of Smile. Food junkies will adore this place!
Come home with Piaya as your pasalubong! Bacolod offers this flatbread filled with unrefined sugar. There are several street sellers that are offering this delicacy.
Don't pass up on trying Pendy's Half-Moon Cake. It's a fluffy sponge cake with an eye-catching bright yellow egg custard on top. This delectable pastry costs P50.00 per piece, which is a little cheap for such a tasty pastry.
Chef JP Anglo Mushu prepares the best Chicken Sisig Inasal in Bacolod. This dish, served with garlic rice, is ideal after a long day in Bacolod.
When it comes to delicacies, who can ever forget Pie and Buko Pie? El Ideals pie and buko pie are popular in Silay City. The enticing aroma of the dough casing filled with various types of sweet or savory ingredients will never let you leave without a box of it in your hand.
For years, Emma Lacson's Lumpiang Ubod has been a hit with both locals and tourists in Bacolod. It is a spring roll that is stuffed with shrimp, pork, green onions, and ubod. Get ready to taste their homemade secret sauce!
Isn't it a great life to live in a place with delicious food? Just imagine having a house and lot in Bacolod and getting the chance to have a taste of their food.
Experience the Colorful and Vibrant Festival!
One of the biggest festivals in the Philippines is the popular festival being celebrated in Bacolod. One of the few reasons why Bacolod is known as the City of Smiles is because of the MassKara Festival. It is derived from the words "mass," which means "many," and "kara," which means "faces." Every fourth Sunday in October, locals and visitors alike are given the opportunity to have fun and party on the streets!
In 1980, when sugar demand was at an all-time low due to sugar alternatives from the United States, and the tragedy of the MV Don Juan took away the smile of Bacolodnons, the local government sponsored the city to hold a festival to lift the spirits of the locals who had been suffering from crisis and tragedy. Its purpose is to remind the people that they will rise again and survive the crisis and tragedy. Since then, they have celebrated this event on an annual basis.
The festival's smiling masks were mostly made of coconut husk and paper mache. At first, the mask was created by locals as a means of generating income; citizens had no idea that they would go down in history as legends as a result of this. Colorful neon and LED lights on illuminated floats are among the props used to make this famous event even more memorable. The costumes of the street dancers are made from a variety of vibrant and colorful fabrics.
The performance element is always present in the MassKara Festival. People are expecting a group of masked dancers to perform mostly Latin musical beats. Partygoers are free to dance from the moment the sun rises up until the moon waves hello from the sky.
What an incredible experience it is to party with the people of Bacolod City, don't you think?
Do you feel compelled to purchase a house and lot in Bacolod now that you've seen how lovely it is to live in the City of Smile? Plan your trip to the South!
Bring your Smiles at Camella Homes
If you want to keep that smile on your face for as long as possible, you should consider purchasing a house and lot from a trusted home builder in the Philippines, which happens to be Camella. For more than four decades, the property developer has been building homes and communities in 48 provinces and 149 municipalities. Camella chose Bacolod as one of the locations for its community because the real estate developer believes it will be a good place for Filipinos.
This Italian Mediterranean-themed community is divided into three phases, totaling 36 hectares of land. Camella Bacolod South provides a variety of assets, including Lot Only and House and Lot, with prices ranging from 3 Million to 8 Million. Depending on their preferences, homebuyers can select from a variety of homes with 2-5 bedrooms.
Camella offers a variety of house models based on the size of the family moving in. Homebuyers can select from two house series: L-series and Camella-series.
For starters, homebuyers can choose from L-series that consist of homes with different styles such as Arielle IU, Arielle EU, Criselle, Ezabelle, and Frielle. These houses are worth between P2 Million to P3 Million. This is perfect for small families and starting couples.
Camella-series is for growing families. Buyers can choose from Alli, Cara, Dani, Ella, Freya, and Greta. Prices range from P3 Million to P9 Million, which is perfect and affordable for big families.
Camella will always provide cool amenities for its homeowners, such as a basketball court for exercise, a playground for children, a clubhouse for life events, and a swimming pool for summer bonding! You can take advantage of these benefits by purchasing one of Camella's homes for sale.
It is true that the entire Camella Community is strategically located near places of convenience. Camella Bacolod South is only 5-10 minutes away from educational institutions such as EC Montessori School, Maranatha Christian Academy, John B. Lacson, and CHMSC Alijis. Malls, Recreational Parks, and Shopping Malls are easily accessible! In case of an emergency, hospitals and banks are located throughout the Camella Bacolod site, they are just 9-18 minutes away. You also don't have to worry about going to Government agencies, Churches, or Bus Terminals because they are all nearby! Consider the house and lot for sale in Bacolod right now!
If you currently live in Metro Manila, it is preferable for you to own a second home in the province. Metro Manila can be exhausting at times, and you may want to rest in a more tranquil setting, so a home in Bacolod would be ideal for your staycation!
A Home that Generates Income
When you purchase a house and lot for sale in Bacolod, you are not only purchasing a house that will last a lifetime, but you are also investing in a long-term asset that will most likely generate income in the future! Camella homes will be your legacy, which you will be able to pass down from generation to generation. It is also a wise decision to buy a home at Camella because you can sell it for a price close to the one you paid for it! You could also rent out your house. What a fantastic idea! This is what prudent investing entails. How cool is it to have an asset that not only serves a purpose but also generates income for you?
Being at home does not always imply feeling at home. Most of the time, life in the city isn't as good as it appears. It sometimes takes away your genuine smile; you may want to leave but are unable to because somehow, you enjoy the modern feature of the city. But don't worry, Bacolod City has both an urban and rural atmosphere!
Why not choose Camella if you are looking for a house and lot for sale in Bacolod? Living in one of Camella's houses in Bacolod will bring you happiness. You'll get your smile back at the Camella Bacolod South site.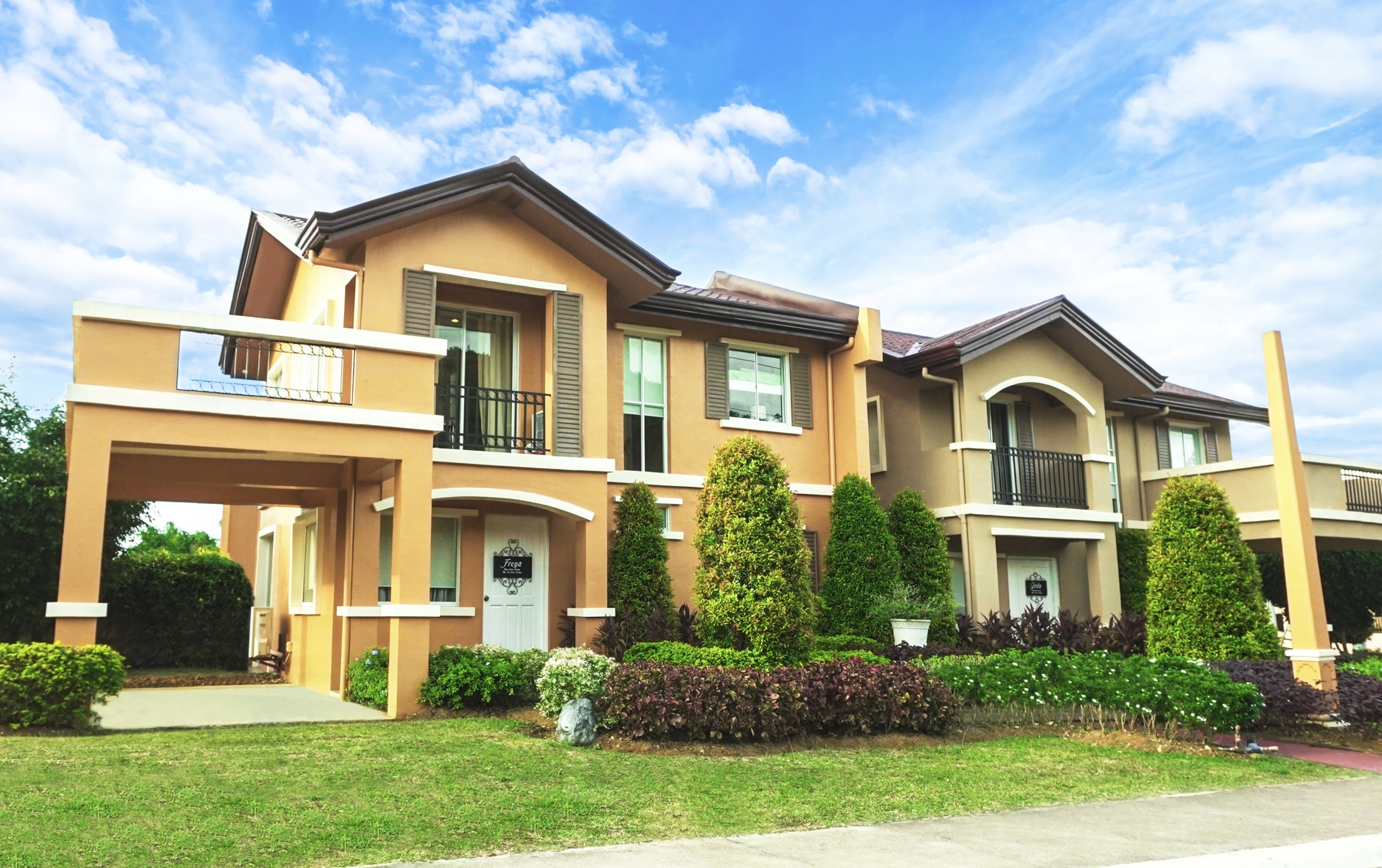 Check our Properties for Sale in Bacolod
Check out our catalog of house and lot for sale in Bacolod!