How can you recreate a modern farmhouse interior design at home? Here are some of the frequently asked questions and tips on how you can achieve this.
---
What is the easiest way to describe a modern farmhouse interior design?
A modern farmhouse design is a relaxed and comfortable space with a modern touch. It takes the elements of a rustic design and turns it into something more sophisticated. While modern farmhouse design adapts charming rustic elements, it leans more towards practicality and simplicity.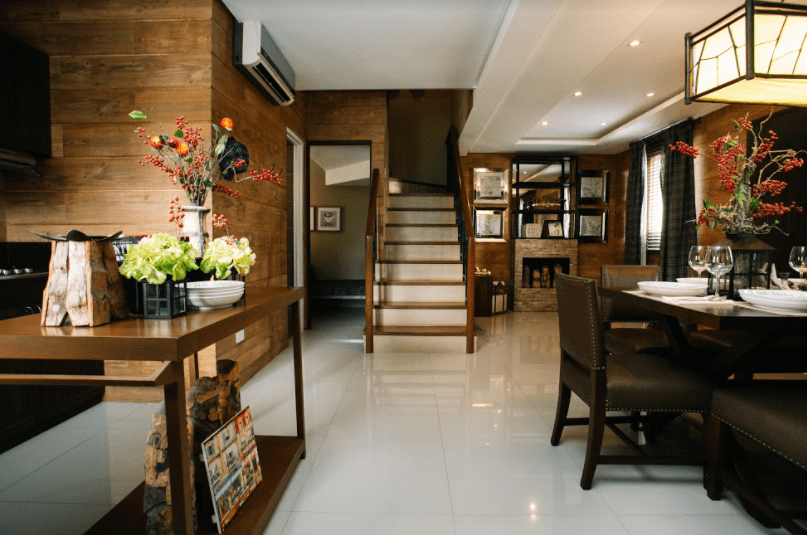 What's the difference between a modern farmhouse and a traditional farmhouse interior?
Traditional farmhouse style
Classic farmhouses are easy to spot with their warm layers, earthy tones, and aged textures. This means an abundance of wood, a sliding barn door, and age-browned surfaces. Additionally, classic farmhouse décor ideas would almost always include décors like hooks, pegs, rustic hanging or wall light fixtures, baskets, and other natural elements and timeless pieces.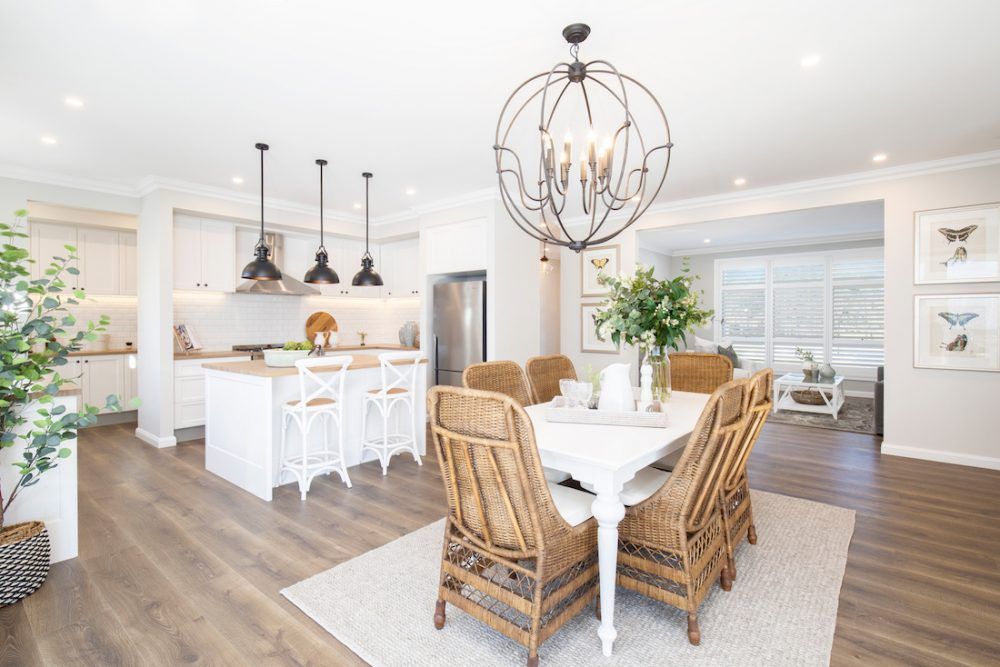 Modern farmhouse style
On the other hand, a modern farmhouse style has more modern and sophisticated elements. While it carries the country style, a modern farmhouse home has stark minimalism.
Plus, modern farmhouse décor ideas have unique elements like glossy accents, smooth lines, and a neutral color palette. Lastly, a modern farmhouse has a contemporary twist that includes stainless steel appliances, sleek lighting, clean lines, and granite countertops.
What are the advantages of modern farmhouse décor?
Modern farmhouses have become mainstream for many reasons. Aside from its practicality, farmhouse-style homes are warm, making them feel more approachable. Additionally, modern farmhouse interiors would not make your aged possessions look out of place. With its rustic accents and few well-placed accessories, your inherited antique items would blend in naturally in your contemporary home.
Looking for more design ideas for your interior spaces? Check this out:
Ever Heard Of Transitional Interior Design?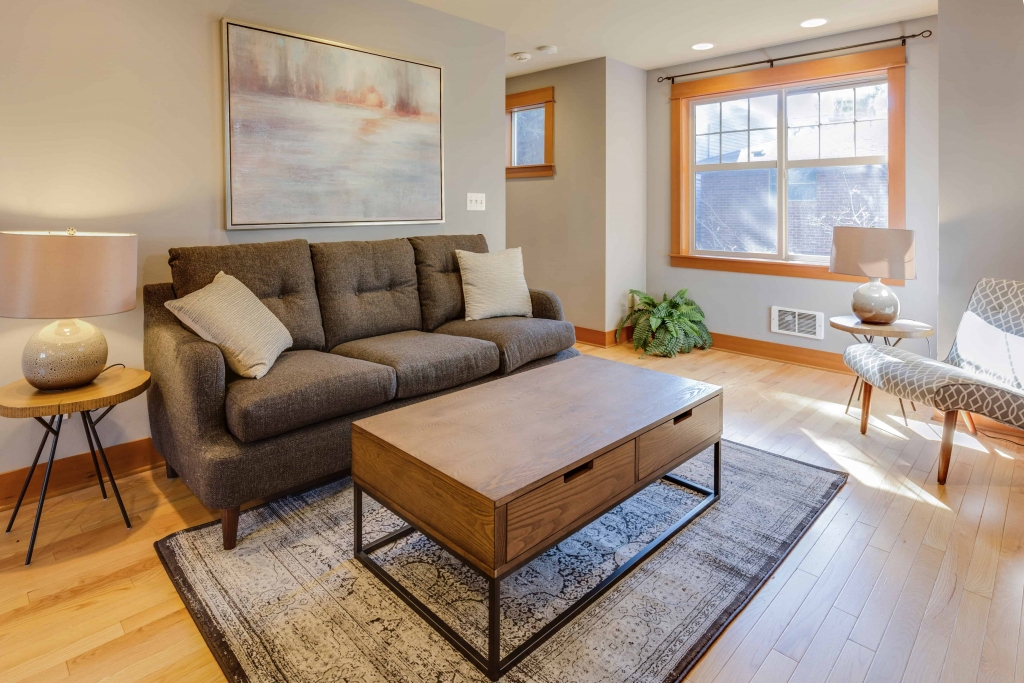 How can I incorporate the modern farmhouse interior design into my home?
Modern farmhouse is an appealing design trend for a reason. That said, you may want to bring its warmth into the different parts of your home. Below are some ideas on how to spruce up your spaces with modern farmhouse décor.
Living room essentials for a modern farmhouse interior look
The ideal modern farmhouse interior for your living room is all about streamlined shapes and traditional elements. Essentially, you would want to make your living room feel like a gallery.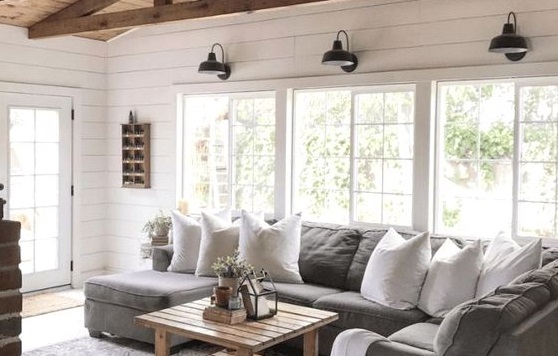 To do this, it is best to keep your walls in a neutral color scheme. Your goal is to create a calming space that feels lived-in and modern at the same time. After your wall, consider adding rustic columns and wood beams. Next, you might also want to design your ceiling and have exposed beams made from natural wood. And for your accent colors, you can go for muted shades and natural materials.
After you are done with the foundations, it is time to look for the right furniture. Furniture is a key element in bringing the farmhouse vibe into your living room. That said, as a rule of thumb, you should stay away from shiny items. That said, your best choice for sofas is earth-colored ones or woven furniture.
When looking for a piece of furniture, remember to find the perfect blend of traditional and modern. If you are out of ideas, turn to the outdoors and get inspiration from the natural surroundings.
What are the new interior design trends this year?
Is Maximalism Interior Design Trendy This 2022?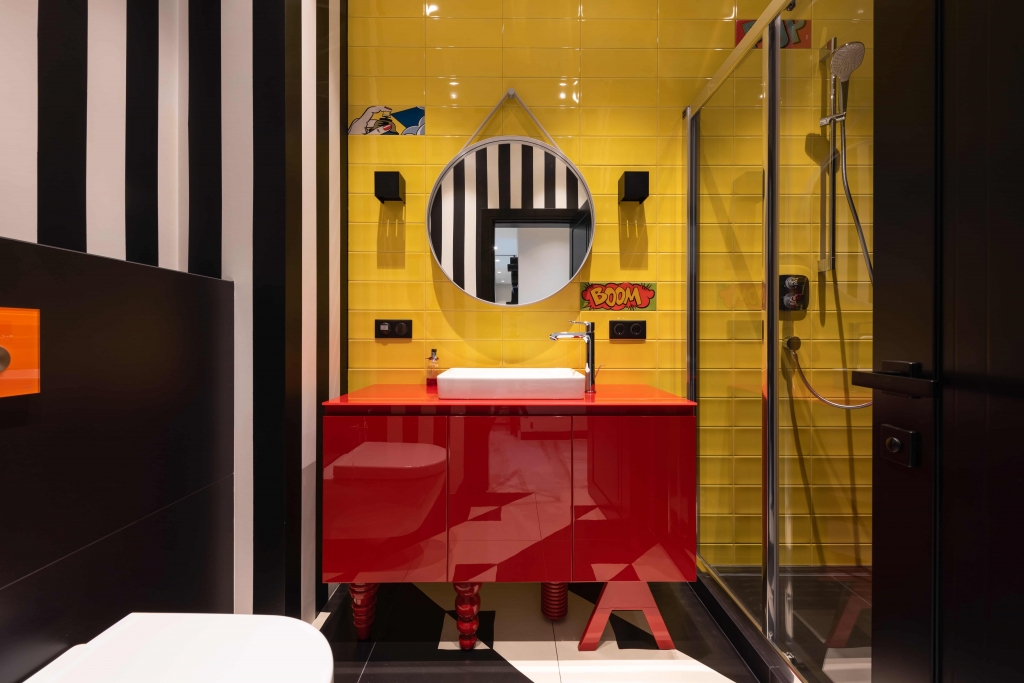 Kitchen
To bring the modern farmhouse interior design into your kitchen, take inspiration from rustic and laid-back country elements. Like your living room, you can keep your walls in neutral tones. However, you can also try mixing colors like yellows and greys to have a warm and grounding space.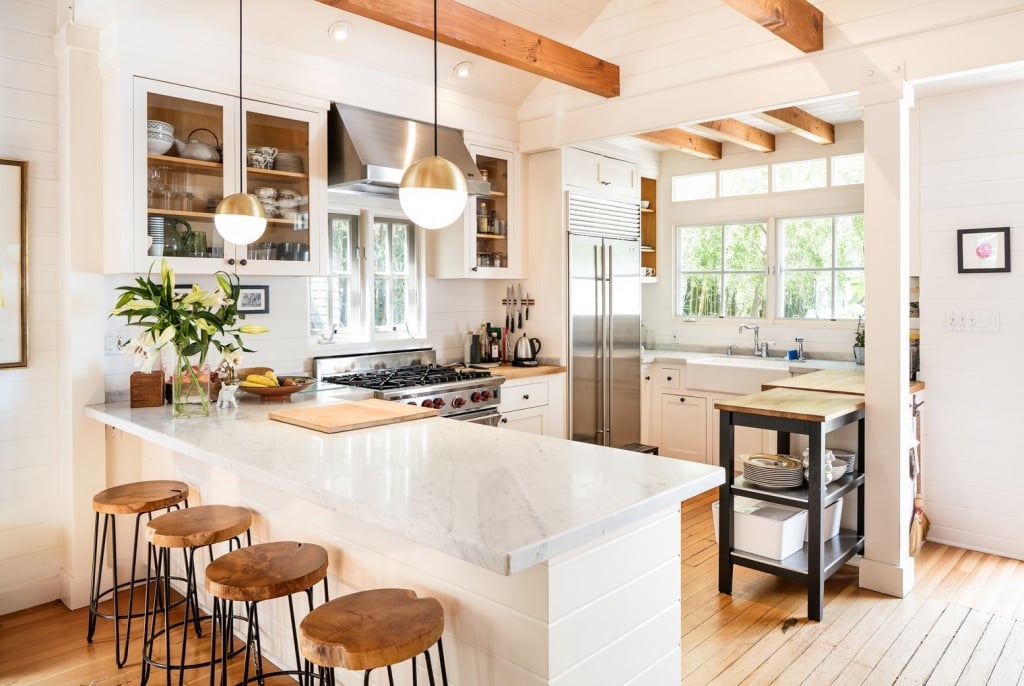 For your sink, you can opt for a spacious worktop that also doubles as a storage area for your kitchen tools. Additionally, you can bring out the rustic vibe by going for exposed brickwork, terra cotta tiles, and pendant lights for high ceilings.
Go for stainless steel appliances to bring in the modern mix. And for your kitchen island, you can either go for an industrial table or a makeshift wooden table. Lastly, for your accessories, go for industrial elements or wildflowers to top your kitchen counters.
Home office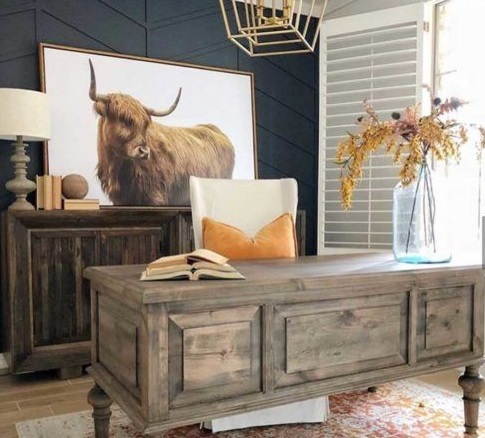 Your home office is where you can unleash your full creativity and express your personal preferences. Unlike the living room and kitchen, your office or study room is not a shared area. This means you can experiment as much as you want.
But before you get too excited, there are basics that you must remember. For starters, your main goal is to create a space cozy enough for you to focus. And to do that, it is best to start with your desk.
Depending on the size of your home office, there are many types of desks that can give you a modern farmhouse-style workspace. However, keep your options limited to wood. You can have an all-wood table or if that feels too heavy, you can go for ones with wood surfaces and thin metal legs. If you want to make it more traditional, you can move the table to the center of the room and start from there.
For the other elements in your home office, you can mix rustic and modern home elements like floating shelves or wooden dressers. Lastly, for your lights, you can still count on pendant lamps to bring out the farmhouse character.
Is modern farmhouse décor going out of style?
How you perceive your home is the only gauge you need to determine if your interiors are going out of style. So long as you are comfortable in your space, being in style is the least of your concerns. When it comes to your own home, it is natural to embrace imperfections and create a design that appeals to your tastes the best.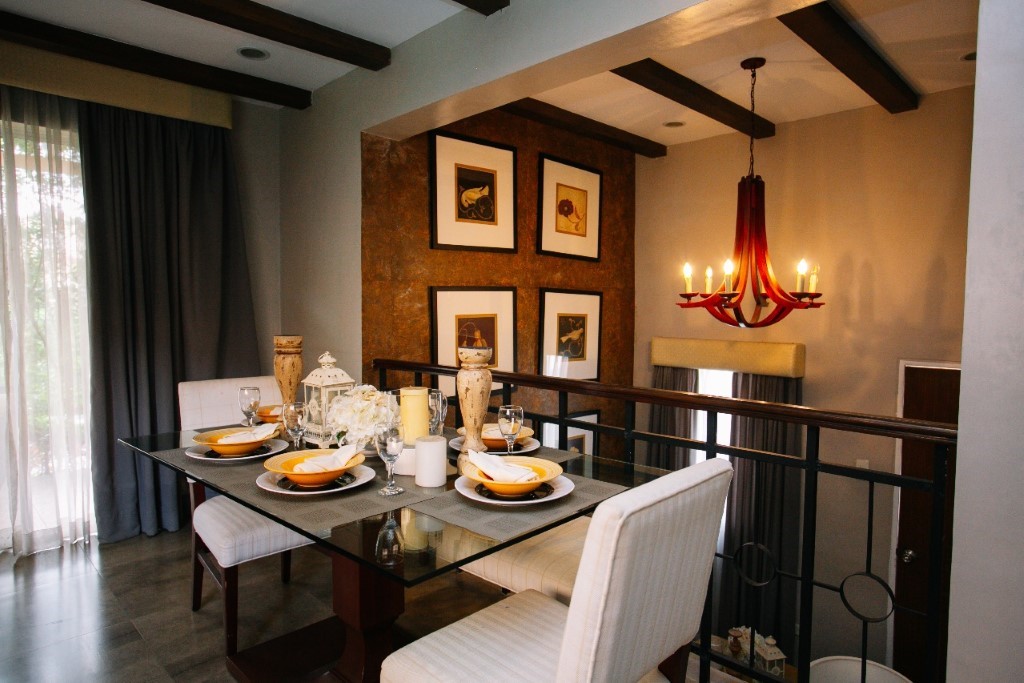 Get more inspiration from Camella's interiors.
Check out our styled house and lot and condo for sale in the Philippines.