In making your home smart and beautiful, you need to consider many things. One of those is choosing the right furniture for your home. When searching for furniture for your home, condo, or apartment, there are various factors to consider. Aside from the appearance, you should think about the size and functionality of the furniture you're buying. Having multi-functional furniture will help you maximize your space, especially if you live in a small home such as a condominium or an apartment where space is very limited, and every square foot counts. It could be suffocating to live in a crowded area. That is why things like this must be planned to have no regrets afterward.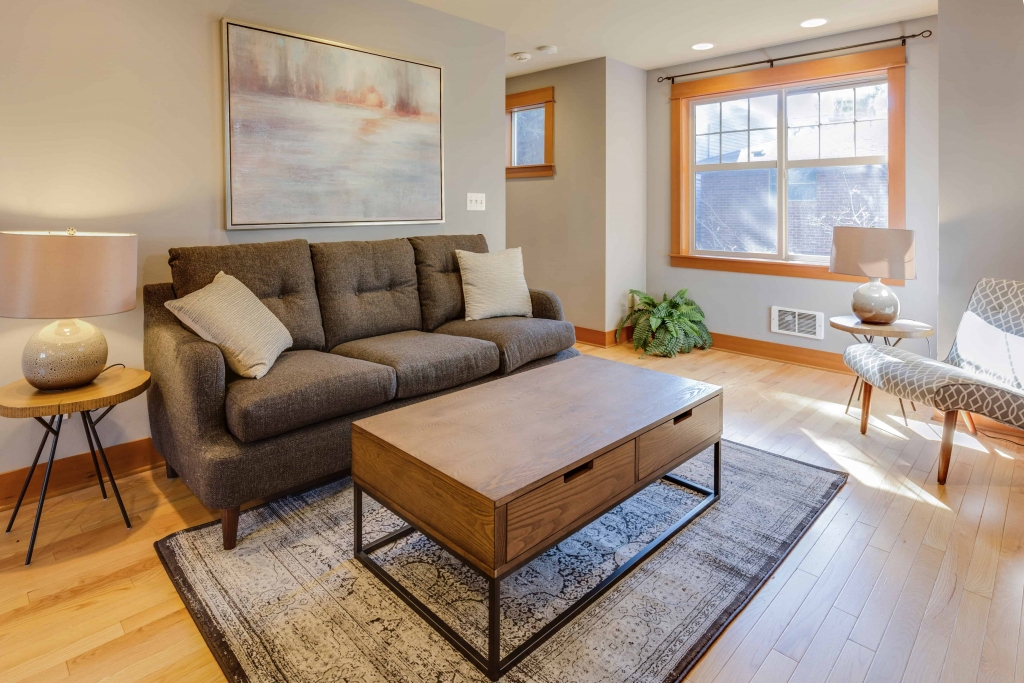 As Kinnear (2019) mentioned, there are many challenges to having a small home. One of the many is not having enough space you need to fit in all your furniture. Here are three reasons why you need multi-functional furniture to make your home functional and inviting to your visitors. First, multi-functional furniture helps you maximize the available space in your home. Second, it minimizes clutter since you have a lot of room to put your clutter in. Lastly, buying multi-functional furniture lower your costs because there is no need to purchase multiple furniture pieces since you can buy one item that can function both. Here are some suggestions as to what to buy when furnishing your home.
Storage Bed
A storage bed is a must-have piece of furniture you should buy for your home. It is because it allows you to add more storage for your home. Since you don't have a lot of space in your closet, you can put the things that you don't usually use but are useful in the future, such as towels, bedsheets, comforter, carpet, pillowcase, extra pillow, rugs, etcetera. It also keeps your things clean and safe since it is not exposed to dust and dirt. You can also hide your important documents because no one will know if you don't share that it is a storage bed. Another reason to buy this kind of bed is that it hides your clutter. Storage bed is indeed a worthwhile investment for your home. Stacking stuffs like this under your bed will not affect the shape of your bed because it's cloth. It will only make your bed fluffier and more comfortable when sleeping. There are two types of storage beds. One is the lift-up bed, and the other is the pull-out drawer. If you opt for unnoticeable, the lift-up type is the best suited for you. However, if you're too lazy to lift your bed, you can opt for the pull-out drawers.
Trundle Bed
Another good investment to have is a trundle bed. It is like a secret bed in your bed. This bed is good for a condominium wherein your space is limited. For instance, you bought a one-bedroom unit, in your bedroom, you can have two beds. It not only maximizes the space in your bedroom but also reduces your cost by avoiding you to a two-bedroom unit for more bedroom space and two beds for the bedrooms. This hidden feature is good when you live alone, but you have your visitors. You will not be shy to let them sleep on a couch because you have an extra bed in your bedroom.
Multipurpose Shelves
Having a multipurpose shelf is another piece of furniture worth investing in. It is usually flat and horizontal with a lot of drawers below. It is usually displayed in the living room. You can put your television on the top of the shelf and put speakers beside the tv. You can use the extra shelves below to hide your clutter like chargers, extension wires, microphones, remote, and many more.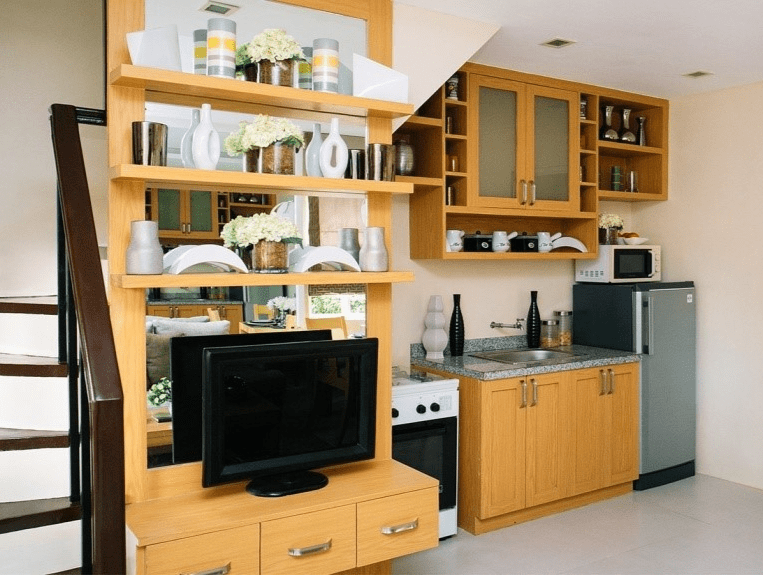 Lift Coffee Table
Also known as a pop-up coffee table, this can be used in several different functions. The lift coffee table looks like a regular living room table, but you can lift it to increase its height. You can put this in your living room to level up your lounge area. Since it is a lift coffee table, you can use this as a table for your coffee while watching television in the living room. It also has space below wherein you can put magazines, newspapers, books that you love to read when you're in the living room area. You can also put snacks like junk foods under it so that it will be easy for you to get food when watching television.
Nesting Table
A nesting table is also a piece of space-saving furniture that you should consider getting. It is like an expandable table. This table is intended to be in a stack with one or two other tables. Will expand the table when you pull out the other tables. It is best used when you need to work in a large spaced area because it will serve the purpose of this table which is to make the table wider. One thing to take note of when buying this kind of furniture is that you need to pick a table that is not messy to look at when it is stacked so that it will not ruin the design of your home.
The pieces of the furniture mentioned above are easy to find because many furniture companies have adopted making multipurpose furniture. Many companies are taking the initiative to elevate the products they offer and cater to the needs of their customers. In buying furniture, you need to start with buying the biggest furniture to visualize how much space you are left with and if the furniture you are buying will fit your area. The next thing to consider is if that furniture is multipurpose and if it matches the theme you're going for your house. Also, the quality of the furniture you are buying. Because buying such a thing is not cheap, you really want to invest your money in what can last longer. That is why buying and investing in multipurpose furniture is a good thing. Moreover, being wise and resourceful is one good start to being successful.
Life Well Lived in Northpoint Davao
In making your home smart and comfortable, buying good furniture is not the only option for you. You can also opt for personalized furniture for your own house, wherein you can design your own furniture and customize its sizes to fit in your homes. In Northpoint Davao, you can renovate and design your units based on your own needs and liking.