Lent, or what Filipinos call kwaresma, is the season of reflection on Christ's passion, suffering, death, and resurrection. It is one of the most religious events observed in the Philippines. Being known as the only predominantly Catholic nation in Asia, there are plenty of activities held during this season across the country.
A few of the most popular activities are Alay Lakad beginning in Quiapo Church to Antipolo, Rizal; Giwang-giwang Festival in Binangonan Rizal; Lenten Procession in Baliuag, Bulacan; and Crucifixion in San Pedro Cutud, Pampanga. Some Filipinos also practice traditional activities like sacrificing fancy dinners outside with intimate family dinners at home. The Lenten season is also when people's kindness and generosity are usually seen. 
Now that most outdoor activities are controlled and mass gatherings are still not allowed, Filipinos might think about the alternatives in observing this solemn religious activity. The good thing is that there are still retreat spots that are safe to visit this time. 
Just within North Luzon are attractive and historical places, a short drive away from Metro Manila and few minutes from the Camella communities in the areas. Here is a list of places worth checking out during Lent (with the proper observance of safety protocols in place):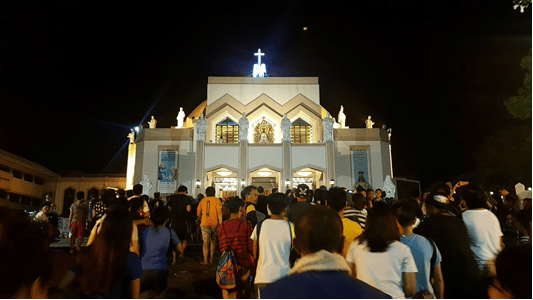 Visita Iglesia
On Holy Thursday and Good Friday, Filipinos usually do Visita Iglesia, one of the most anticipated traditional activities. It is actually considered a sacred vow to visit at least seven different churches, a tradition passed down since the 16th century. Here are some places of worship with amazing architecture.
Barasoain Church in Malolos, Bulacan
One of the churches frequently visited during Lent is Barasoain Church in Malolos, Bulacan. This church is known for its beautiful and historical architecture. After visiting the church, you can also check out the museum beside which is the Museo ng Republika ng 1899, where you can find historical artifacts about the Spanish colonization.
If you are living in Camella Provence, a master planned community in Malolos, it will only take less than 10 minutes to reach these places. Just take note that visits to these spots need early booking and registration.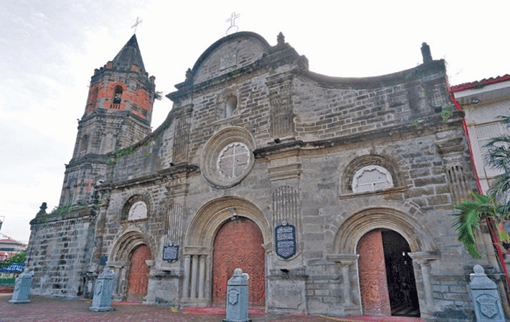 National Shrine of the Divine Mercy in Marilao, Bulacan
The National Shrine of the Divine Mercy in Marilao, Bulacan, is also one of the great churches to visit this holy week. It only looks small and simple on the outside, but once you enter the church, it will give you a spiritually-welcoming feel with the 14 stations where you can pray.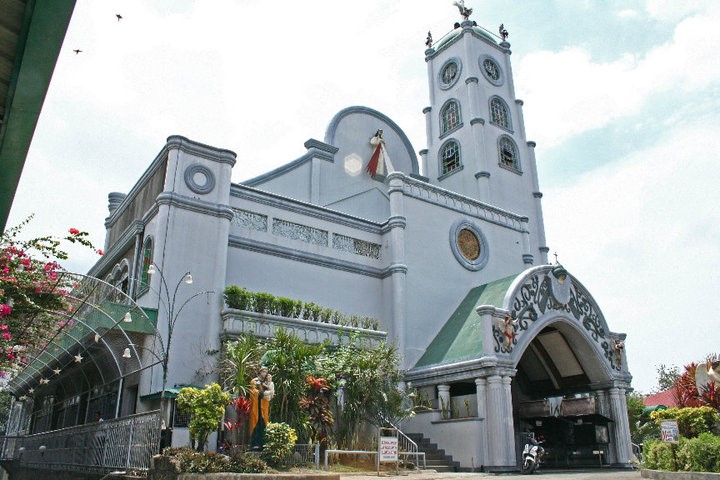 Antipolo Cathedral in Rizal
Going east from Metro Manila to the heart of Antipolo, Rizal, you can make a stop at Antipolo Cathedral. This cathedral is also known as the National Shrine of Our Lady of Peace and Good Voyage. The cathedral attracts thousands of devotees from different places, particularly during the Pilgrimage season. Upon entrance to this stunning cathedral, you will instantly feel at peace by just looking at the beautiful architecture. 
Along with the visit of Our Lady of Peace and Good Voyage, devotees also enjoy the delicacies of Antipolo known as SuMaKa (suman, mangga, kasuy) as well the nearby popular destinations in the area like Pinto Art, Cloud 9, and Hinulugang Taktak.
The good thing is that all these spots are only a few minutes away from Camella Sierra Metro East and Camella Meadows, both offering a wide range of house and lot. Residents need not travel far to complete their holy week itinerary.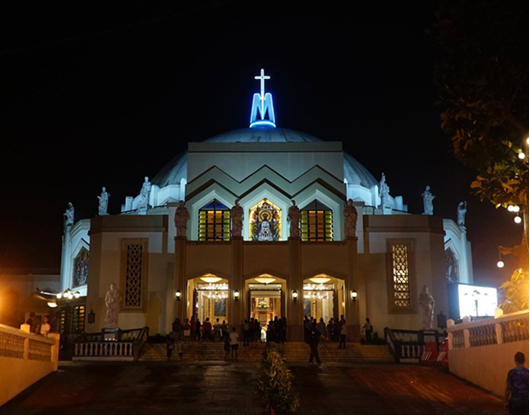 Our Lady of Annunciation in Quezon City
An additional spot for the devotees in the north of Metro Manila is a sanctuary that is closer than you think. Our Lady of Annunciation is a prayer site within the metro. It is located in St. Dominic 3 Subdivision, Mindanao Ave., Tandang Sora, Quezon City. The parish represents the Station of the Cross, which focuses on the Hands of Jesus.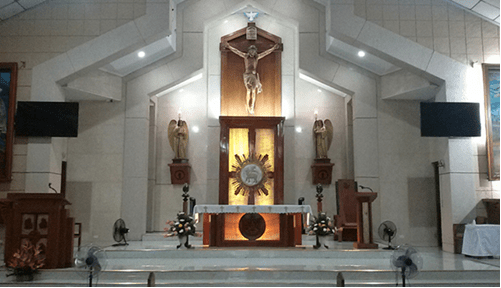 Retreat Centers
Aside from visiting several churches during the holy week holiday, devotees can also relax in some retreats, may it be alone or with a group. Here are two retreat houses that will only take you less than an hour from the metro.
Antipolo Novitiate, House of Theology and Retreat Center in Antipolo, Rizal
In Rizal, you can also find Antipolo Novitiate, House of Theology and Retreat Center in #15 Mahogany St., Banker's Village. This place is perfect for those looking for new and modern-designed spots with a serene atmosphere. Promoting religious retreats is essential in celebrating one's faith. The center accommodates individual or group retreats, simply perfect for a solemn lent celebration. A retreatant will have several prayer sessions within a day, praying over scriptures provided daily by the Director.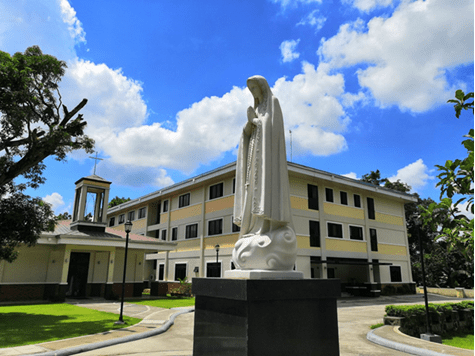 Sacred Heart Retreat House in Quezon City
If you are looking for a retreat house without leaving Metro Manila, the Sacred Heart Retreat House in Novaliches, Quezon City, can accommodate you for a peaceful commune. Here, you can feel the serenity of the place away from the hustle and bustle of the city, let your guards down, and forget about your worries and fear. Sacred Heart Retreat House has plenty of amenities to accommodate any activity and is also equipped with six chapels inside.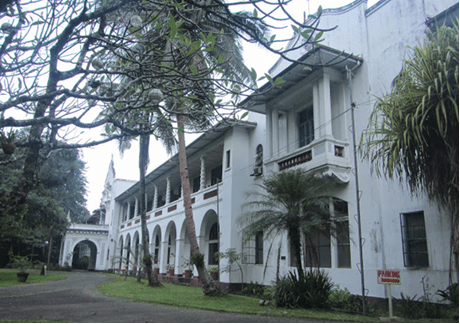 Experiences that strengthen your faith
Regina Rosari Institute for Contemplation in Asia in Tanay, Rizal
Another popular lent retreat spot in Rizal is Regina Rosarii Institute for Contemplation in Asia (RICA), located in Sitio Aguho, Tanay, Rizal, around 65 kilometers from Manila. This place is perfect for devotees looking for a place to solemnly pray and reflect on their faith away from the city's noise. Regina RICA has a total of 13.5 hectares of land area. Inside are a chapel and an astonishing structure of the 71-foot-tall statue of the Blessed Virgin Mary holding Baby Jesus.
Devotees feast their eyes on the statues of Angels in the Columbary, walk on the path of prayers, aspirations, dreams, and thanksgiving while hearing the relaxing sounds of nearby Lihim waterfalls.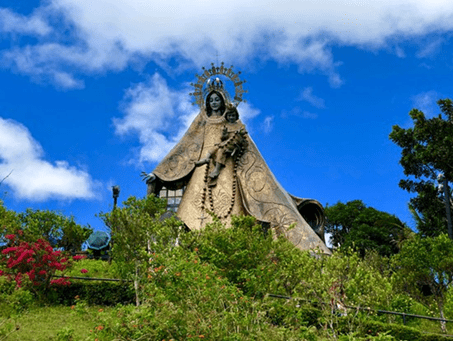 White Cross or Via Dolorosa in Antipolo, Rizal
A place that you should definitely not miss on your trip to Antipolo is the White Cross or now known as the Via Dolorosa, a few minutes away from Antipolo Cathedral. On top of the Pinagmisahan Hills sits a massive White Cross and showcases 14 Stations of the Cross with life-sized monuments representing the passion, death, and resurrection of Christ. 
Devotees perform their panata or sacred vow during Maundy Thursday in the White Cross, saying their prayers for every station. Some even carry a massive cross on their back, walking from Antipolo Cathedral to the White Cross.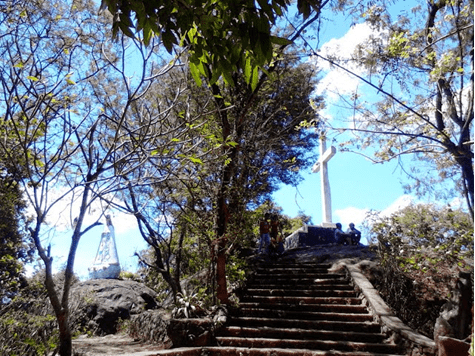 Crucifixion in San Pedro Cutud, Pampanga
Suppose you want a memorable spiritual experience this holy week. In that case, you can attend the Crucifixion in San Pedro Cutud in Pampanga, a well-known street play about the passion of Jesus Christ during Holy Week. Experience a vivid re-enactment of the passion of Christ from the costumes up to improvised sets. This tradition not only aims to remind people of the true essence of the holy week but also helps people remember to return kindness to the world.
With the highways that provide easy access going up north, you can enjoy this holy week experience in Pampanga in just a few minutes. Residents of Camella Pampanga only need to take less than an hour's drive to reach the destination.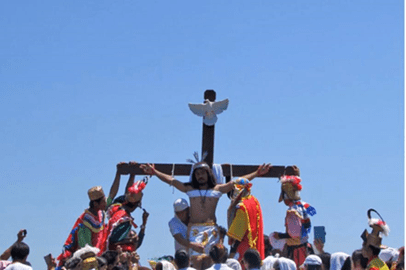 These are just some of the perfect retreat spots in North Luzon that you and your family can visit this Lenten Season. Filipinos are known to be religious and traditional, which is why Camella always chooses an excellent location for its communities across the northern region. All house and lots in north Luzon are strategically placed near the primary conveniences of its homeowners, especially places of worship or churches, to also promote a healthy spiritual life.