Expecting a baby comes with greater responsibilities. You have to figure out many things that are still unknown to you and your partner. In the middle of your pregnancy journey, you might even ask yourself questions like, "Am I capable of raising a child?", "Can my partner and I do this?" or "Is there an extra space in our condo unit for the baby?" Here are some baby corner ideas that is a win-win for the whole family.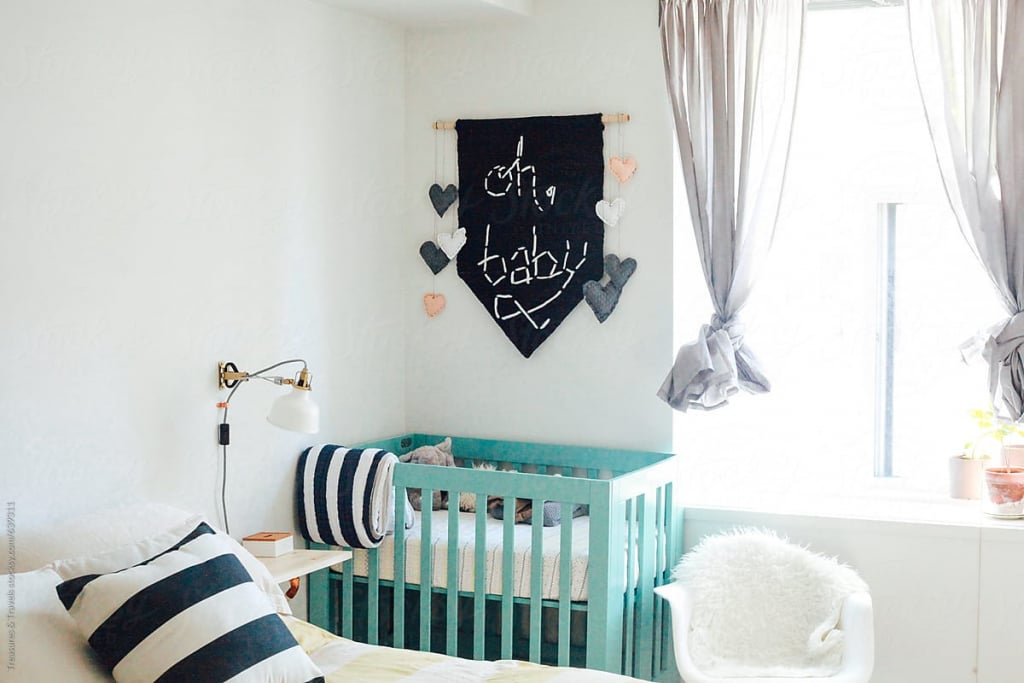 Make room for baby
These questions might pop into your mind because the truth is, having a baby is not only about cute-size baby clothes or expensive milk brands. It also comes with philosophical and rational questions about providing your kids a quality life.
Hence, if you're here, excitedly waiting for the new bundle of joy to come into the family, welcome to the blog that will help you create an efficient baby corner in your condo unit. As soon-to-be parents, you need to enjoy the journey of creating such beautiful spaces for your kid. So, without further ado, delve into these seven valuable tips before your baby formally sees the world.
Find A Safe Corner
Before doing anything else, you should find a corner where you can incorporate all the baby stuff. It is the most critical starting step because you have to ensure that the corner you'll be choosing is safe and easy to access.
If you're wondering how to choose a corner with less space effectively, you should first assess the spaces and structure of your condo unit. Then, point out where you plan to position the rocking crib and other baby essentials. Make sure that the corner has access to proper ventilation and natural light. Also, it shouldn't be too far away from your bed, so you can easily keep an eye on your baby from time to time.
Rearrange The Condo Unit
After identifying where you will create the baby corner, start rearranging your condo unit. Please don't do this in your third and final trimester, as it is a tedious process. Start as early as you can.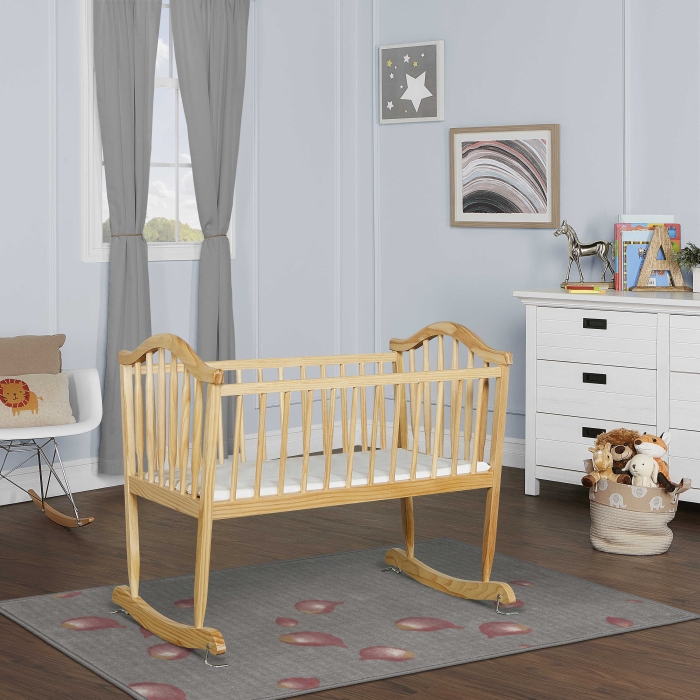 Rearranging your condo unit before welcoming the baby is very important. Why? Because once the baby comes home, you'd find it hard to reorganize the whole unit or step-up the baby corner.
Start fixing and repositioning the house furniture if you can, as having a newborn baby can be totally demanding. They need constant care and attention. So, by not finalizing the job beforehand, you will feel more annoyed since you will only have a little extra time to spare.
Helpful tip: Don't scatter the baby items or randomly place them in one corner. Save valuable spaces to help you freely move. For instance, you can transform an old dresser for the baby's changing station or hanging wardrobe.
Hide Unused House Items
Once you're done reorganizing the whole unit, it is time to discard, dispose of, or hide rarely used house items. Try to rid of your personal stuff that you think you'll probably never use again or in the next ten years.
If it doesn't have a sentimental value to you or your partner, you may opt to donate them to charities or sell them online. In that case, you are simultaneously freeing more space while intrinsically helping others in your own little ways.
Typically, a condo development in the Philippines has one to three bedrooms. So, if you only owned a studio-type with one bedroom space, it'll be hard for you to fit all the stuff. It clearly indicates that you should start donating or selling pre-loved items.
Use Multi-Functional Furniture And Storage
In the middle of getting things done, a sudden realization will hit you – the space is too small, and there's not enough space for all your stuff. It will become sorely apparent, and you must fit everything into one room.
Thankfully, there are storage solutions that can help you position all the baby stuff in a corner. First, you have to discard or avoid buying bulky furniture pieces.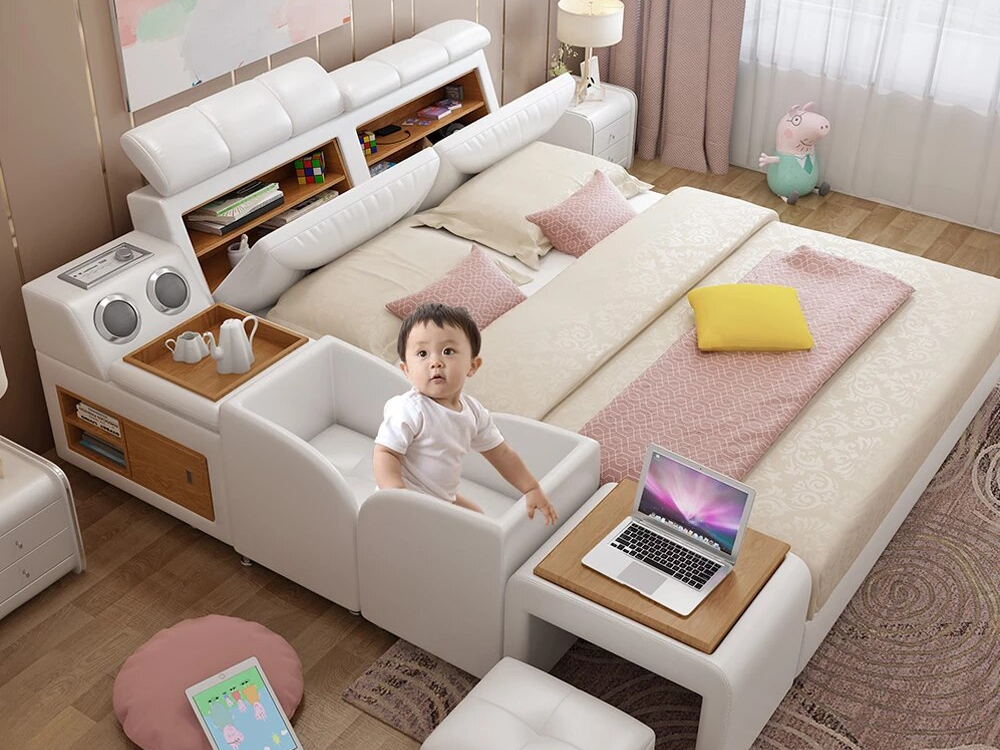 Instead, you should thoughtfully think of functionality and opt for the coolest yet space-saving ones. Go for baby furniture, which you can eventually fold and stick into available spaces vertically. Buy wicker baskets or storage bins that you can stuff under the crib or bed. It will maximize dead spaces. After all, what you need to aim for is creating more space for your baby.
A pro tip: buy a convertible bassinet or crib and make sure its color can seamlessly work with the style of your condo unit.
Stick To Neutral Colors And Minimalist Style
Even if you're expecting a baby, you're not forced to veer into baby designs. In fact, you can stick to your desired style but keep it minimal. Avoid unnecessary decorations and save yourself from all the stress it could bring.
Do not feel pressured into the interior design of the unit instantly. Hence, you can improve it by adding or incorporating whimsical elements suitable for you and your kid.
In terms of colors, keep it neutral. Or, if possible, keep it all white. Aside from giving an illusion that the place is vast, white can make the room look sophisticated and clean. In addition, if the base of your unit is one single neutral color like white, you can easily add décor and colors depending on your desire.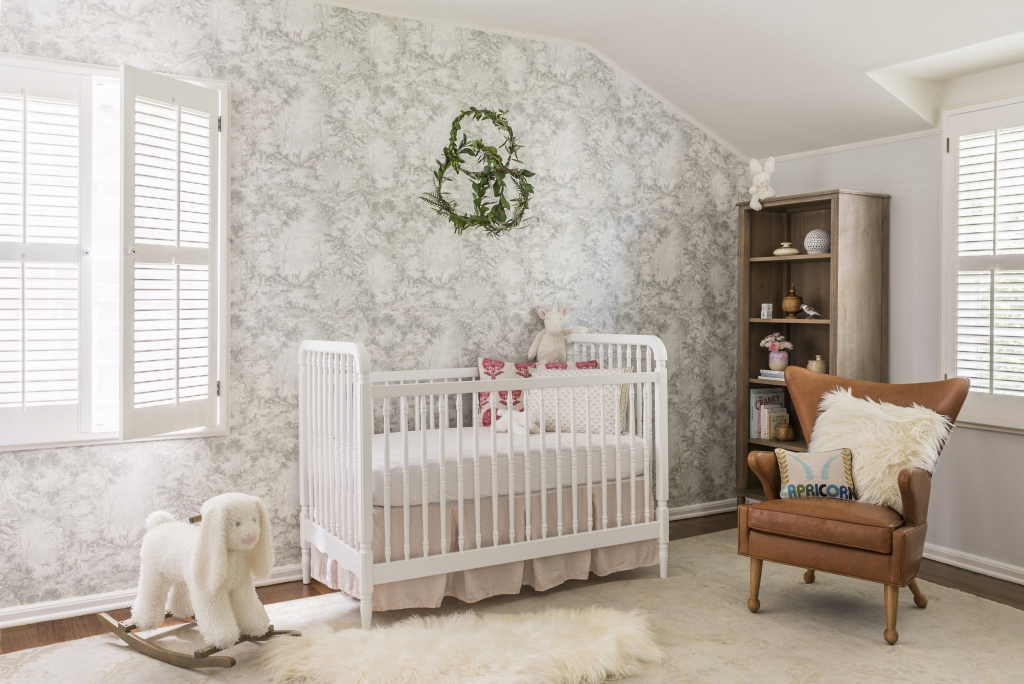 Other recommended colors for baby rooms based on well-renowned interior designers are earthly neutral colors such as beige, gray, and taupe. Pastel colors are good too in adding character to the room!
Improve Lighting In The Room
Now that you have a little human in your condo unit, you must improve the lighting. It will emphasize what things you might be missing or if there's already a need for reorganizing. In addition, you can easily spot your baby's behavior, reaction, and feelings.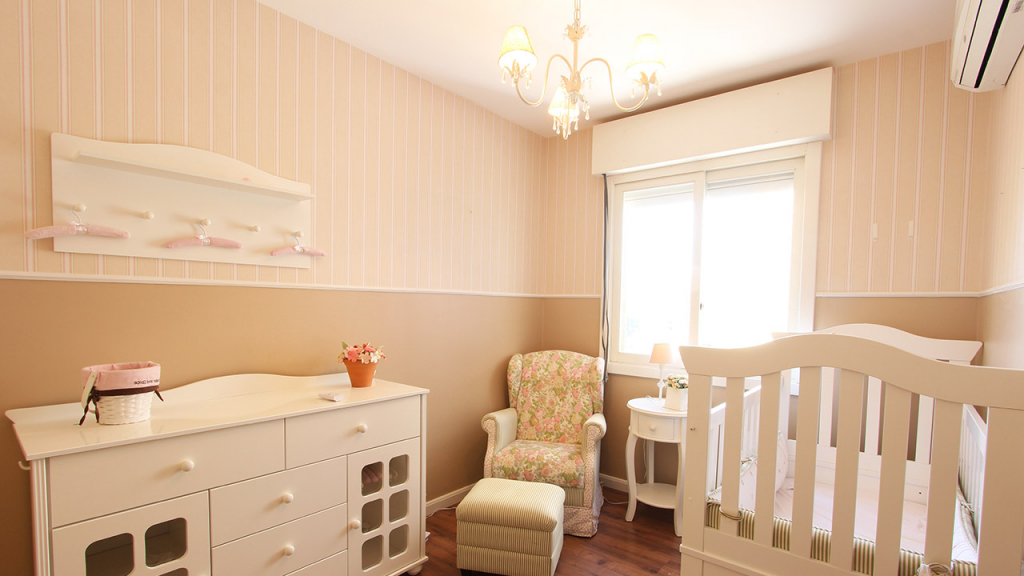 Moreover, good lighting can add more depth and dimension to your tight space living quarter. A chandelier or wall fixtures are a good choice should you want to upgrade to a new one.
Conversely, if you and your partner get used to switching off the lights when sleeping, add a night light beside the baby corner. It'll be such a nightmare for the kid to wake up in the middle of the night with no hint of a single light. So, place a dim light or a string light near him. Plus, it will also help you sleep soundly because the light is not too overbearing but can still provide the needed luminescence for your baby.
Clean The Baby Corner Regularly
Congratulations! You are officially done with creating an efficient baby corner. You are now ready to welcome a new family member and give him the best care he needs. By trying out some of these tips, your kid can immediately enjoy the perks of having his own space.
However, even if everything is ready for the new bundle of joy, you must remember that cleanliness comes above all. Even if the baby's corner is well-decorated but is not regularly cleaned, the baby will be prone to irritation and diseases.
So, set a routine for yourself and habitually check if the baby corner is neat and spotless. As a soon-to-be parent, you have to place confidence in the power of disinfection and sanitation. It is a simple yet powerful practice to protect your kid.
Build a Healthy Environment for your Kids with Camella Manors Lipa
Raising a baby is a challenging task. It will be much more complicated if you don't live in an exclusive yet affordable mid-rise condominium strategically located near lifestyle centers and transportation hubs.
Thankfully, Camella, a real estate property developer with more than 40 years of cheerful service, is offering you an upscale condominium living on its newest home initiative – the Camella Manors Lipa!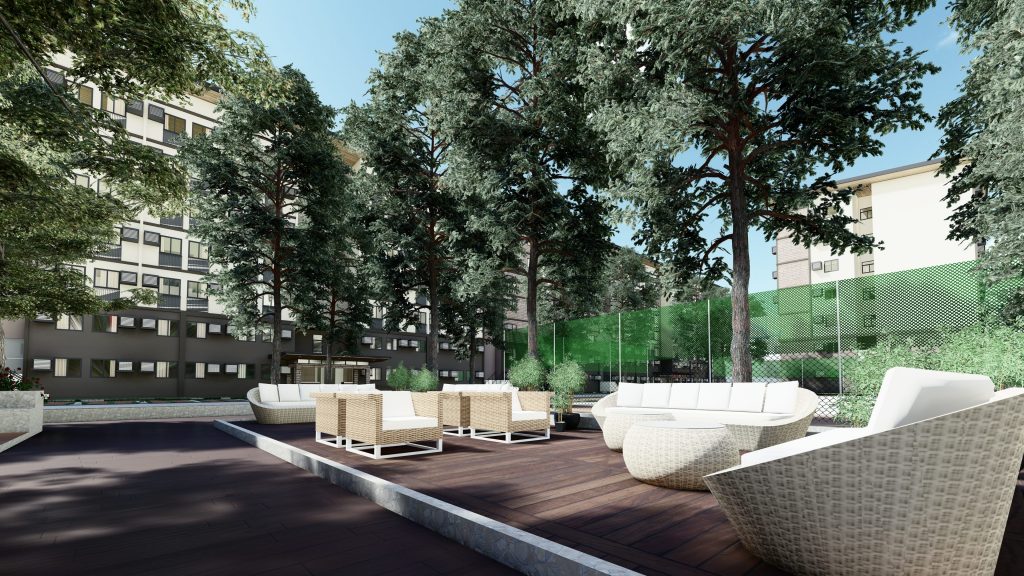 Located in Brgy. Tibig, Lipa City, this master-planned community promotes premium living by being "self-contained" at the center of a robust city. By being self-contained, living in this vertical village will bring you closer to retail establishments, residential developments, and business outlets.
Vista Land & Lifescapes Inc. ensures that once you purchase a condo in Lipa, Palawan, or Caloocan, you can easily access everything in one place. Grabbing a midnight snack or paying your monthly bills will be more accessible than ever.
Hanging out with your college friends during a busy week is possible because your future home is adjacent to famous local restaurants and leisure centers. A perk that you can only enjoy with Camella Manors Lipa.
Make a lifelong investment when purchasing an affordable Lipa City, Batangas condo. Its property value can increase over time as more developments soon rise.
You can already have a decent and practical home for your kids with P3.2 million. It is only the starting investment price, but it may vary depending on the type and square meter you choose. There are units of 24, 30, and 40 square meters. Through easy-to-follow online payment facilities, you can have a hassle-free transaction.
Live outside the box within this spectacular condo development in Lipa. Thus, if you want to earn more, you can turn it into an Airbnb with Vista Leasing Services. Indeed, you'll have an extra income for kids!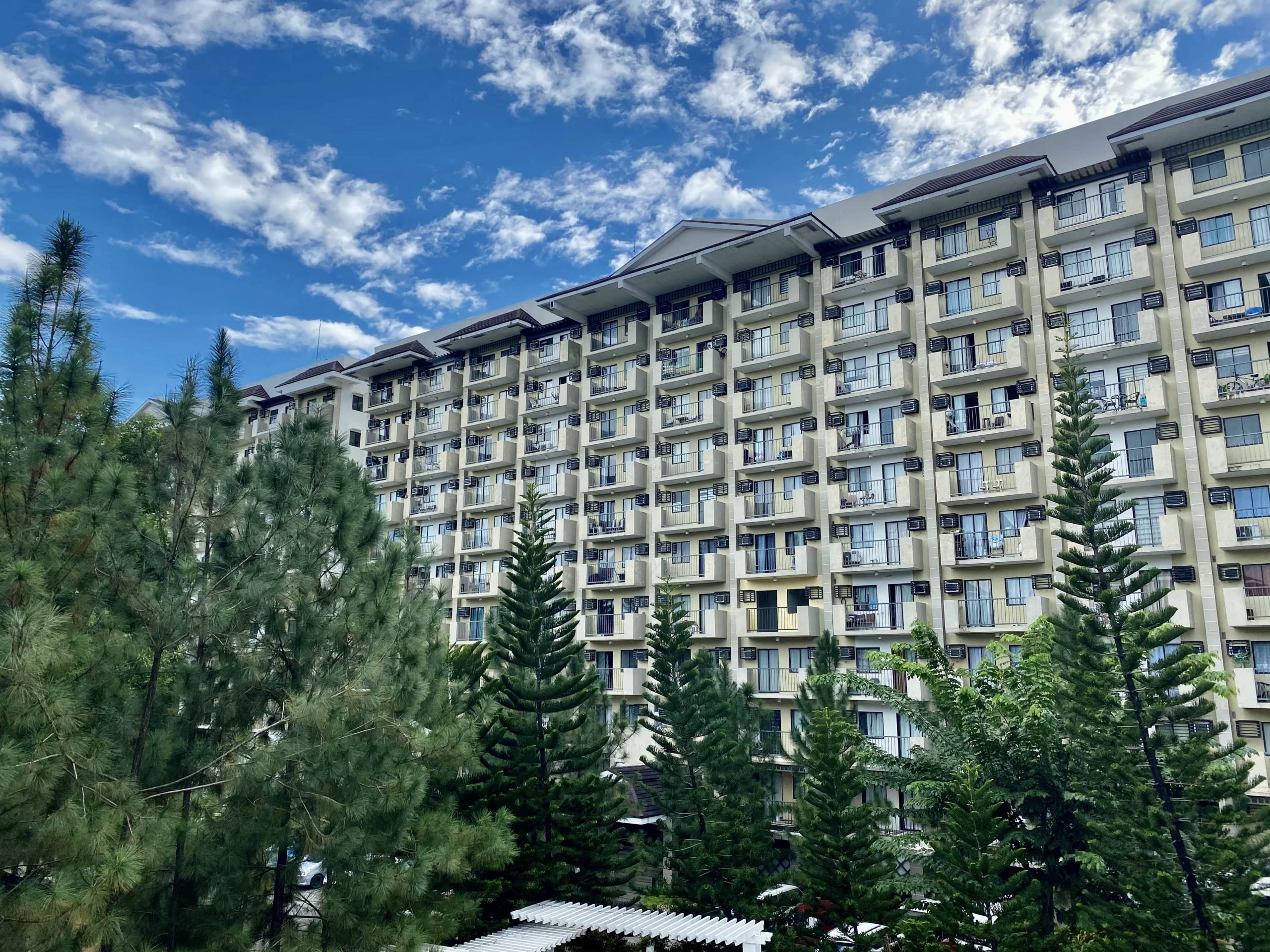 Check out our Condo for Sale in Lipa
Discover Camella Manors Lipa