Iloilo City | Parents want their children to live holistic life as they grow up. Children, on the flip side, dream to give their parents a well-deserved relaxation as they grow old and retire. In other words, we all struggle to provide for the needs and wants of our family to live the best possible life. 
Where we live means so much in shaping our contentment and peace of mind. Do we feel safe in the home we settled in? Is the home big enough for our family size? Can all our family members, from the youngest to the oldest, move comfortably? We ask too many questions before buying a home – understandable. But we must make sure to also check the community we are about to settle in. One of the many mistakes of new home hunters is the neglect of considering the location and the neighborhood of their real estate property.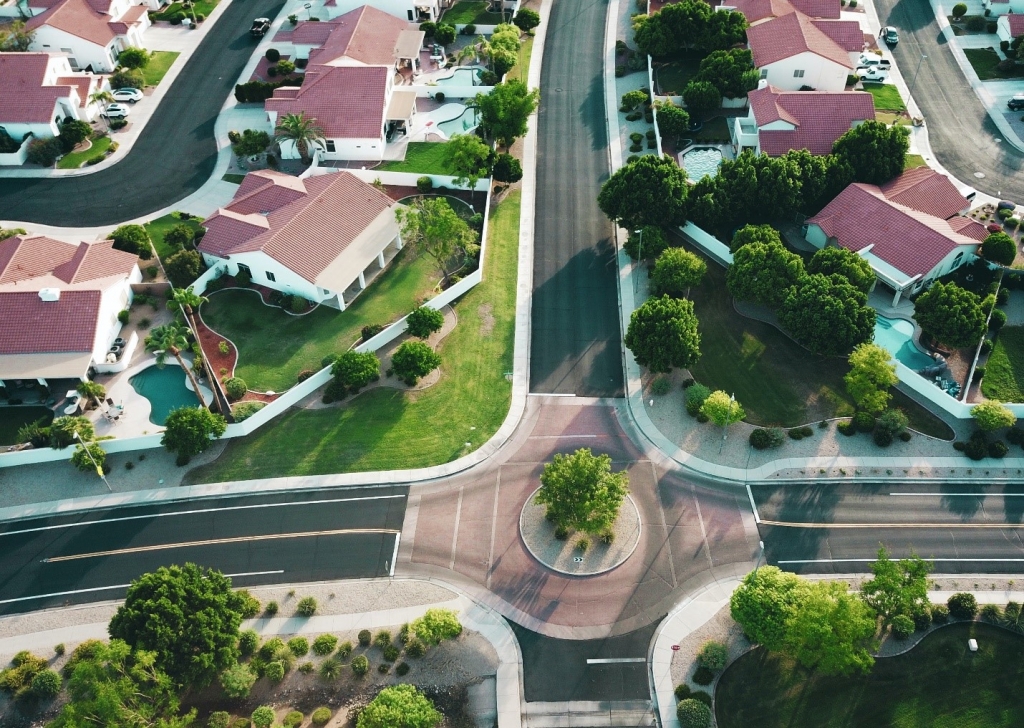 You must ask: What makes a community ideal for starting a home in the Philippines? Well, we have different metrics in choosing the best fit for our family. Some families, especially those whose members are in the workforce, opt to live in the urban centers close to their offices. Other families with aging members prioritize calm and quiet neighborhoods and therefore settle in the suburbs. Whatever our choice may be, if we want to give the best life our family deserves, we all meet at a single point: we want a home set in an established community. 
An established community has all your needs ready. 
Established, according to Meriam-Webster Dictionary, is something that is already known and has been existent for a long period. Meanwhile, community refers to either a housing development or a neighborhood where people with common characteristics and interests. Put the two words together and you get a respected place you can settle in where you can live with a sense of belonging.
An established community is one packed with needs and amenities homeowners can enjoy. It has passed through the development stage. There might be upgrades and maintenance works but no major constructions are happening within the community which can cause troubling noises. Essential places are present at the homeowner's disposal like shopping centers, schools, hospitals, and transportation hubs, among others.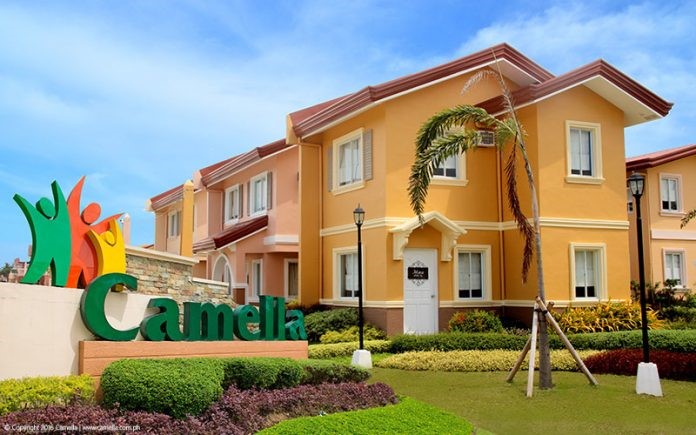 Camella Homes, the number one house and lot developer in the Philippines, has been building established communities for Filipino families for 45 strong years. Wherever you are, you can find a prime community with Camella Homes as it has been the leading property developer which reached farther across the Philippines in its four and a half decades in the industry. Time and again, Camella Homes is fulfilling its commitment to provide convenience, safety, and security to Filipino families. Camella communities are growing, which now house more than half a million families.
With respect tied in its name, you can proudly answer you are living in a Camella community whenever one asks you for your address. How much more if you are living in a Camella community set in a reputable and celebrated Iloilo City? You might leave the person asking you in awe.
Reap the bonuses in living in an established house and lot development in Iloilo City. 
Camella Homes' wide geographical reach made it present in key cities and provinces in the country, including Iloilo City. It established Camella Savannah, the grand flagship house and lot development of Vista Land in Iloilo City, which excited investors and provided home-hunters with a premium location to own a home. This 500-hectare Italian-Mediterranean-inspired house and lot development is strategically located in Pulo Maestra Vita, Oton. It is along Savannah Main Road intersected by Iloilo City-Aleosan Road – making accessibility and convenience the top gains Camella Savannah homeowners are proud of.
Close to everything 
Oton, a first-class municipality in the province of Iloilo, is a perfect location where Camella Savannah is positioned. It is in proximity both to the province, where well-known tourist destinations are located, and to the city of Iloilo, where hospitals, schools, and commercial districts are alive.
Hospitals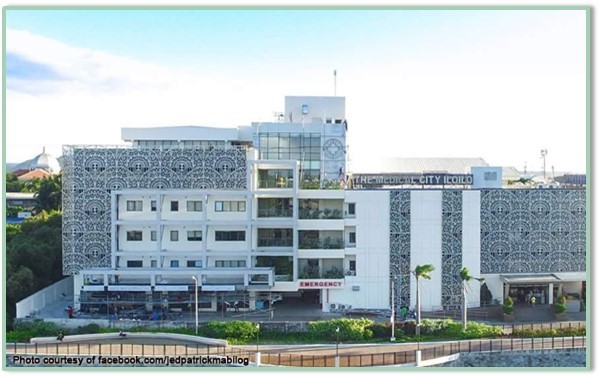 Iloilo City houses most of the hospitals and healthcare centers in Panay. It has quality private and public hospitals that cater to patients from the provinces of Iloilo, Aklan, Antique, Capiz, and Guimaras. Living in Iloilo City is a wise choice if you or any of your family members have health issues. Settling in an established community near these hospitals is another plus for your immediate health needs.
Hospitals near Camella Savannah include the following:
Western Visayas Medical Center
West Visayas State University Medical Center
Iloilo Mission Hospital
The Medical City Iloilo
Schools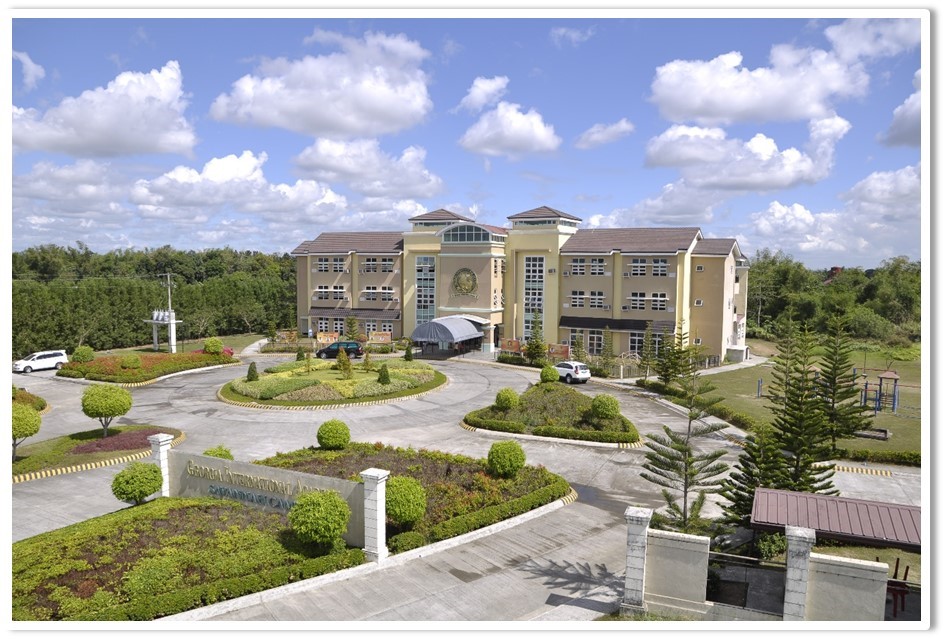 Another important thing to consider especially if you have school-aged children is the proximity of your community to educational institutions. This setup will allow you to train your kids to become independent. You can teach them to go to and from school alone since it is not too far from your home. At the heart of Camella Savannah, you already have Georgia International Academy. This premier academy offers excellent education for Primary and Intermediate levels and Junior and Senior High School Levels as well. 
Other schools and universities are also minutes away from your community. To name a few, there are:
Central Philippine University
University of the Philippines Visayas
University of San Agustin
St. Paul's University
Western Visayas State University
St. Joseph Academy
Sta. Isabel International School
Shopping malls and recreational places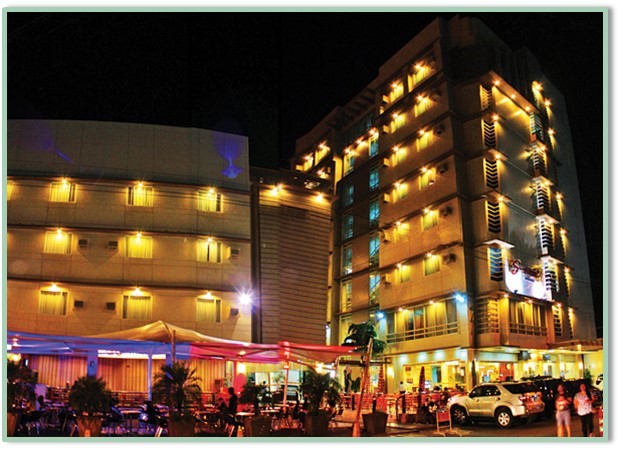 You earn your reward every day by living in an established community. Set near essential places, you will thank yourself for choosing a community that allows you to have easy access to shopping malls for a grocery run and recreational parks to let your daily stressors out.
Located beside Camella Savannah is the VistaMall Iloilo, the first Vista Mall in the Visayan region unveiled by the Vista Land & Lifescapes Inc. VistaMall Iloilo is your one-stop-shop shopping and dining destination, bringing your household and home improvement needs closer to home.
You will never run out of choices in Iloilo where you can also enjoy more shopping malls nearby including:
SM Iloilo
Gaisano Mall
Robinsons Mall
The Atrium
Meanwhile, to support your active lifestyle and need to relax, several recreational parks and resorts are within your reach. In 15 minutes, you can reach Smallville Complex, Iloilo River Esplanade, Anhawan Beach Resort, and Bearland Inland Resort.
If you want to explore more of the natural and historical gems in the province, worry not as they are also not far from your community. You can bring your family along for a weekend getaway in the neighboring municipalities of Oton. You and relax in the mountains of Tubungan, chase waterfalls in Igbaras, immerse in the historical Church of Saint Thomas of Villanova in Miag-ao or dip into the refreshing waters of San Joaquin beaches.
Places of Worship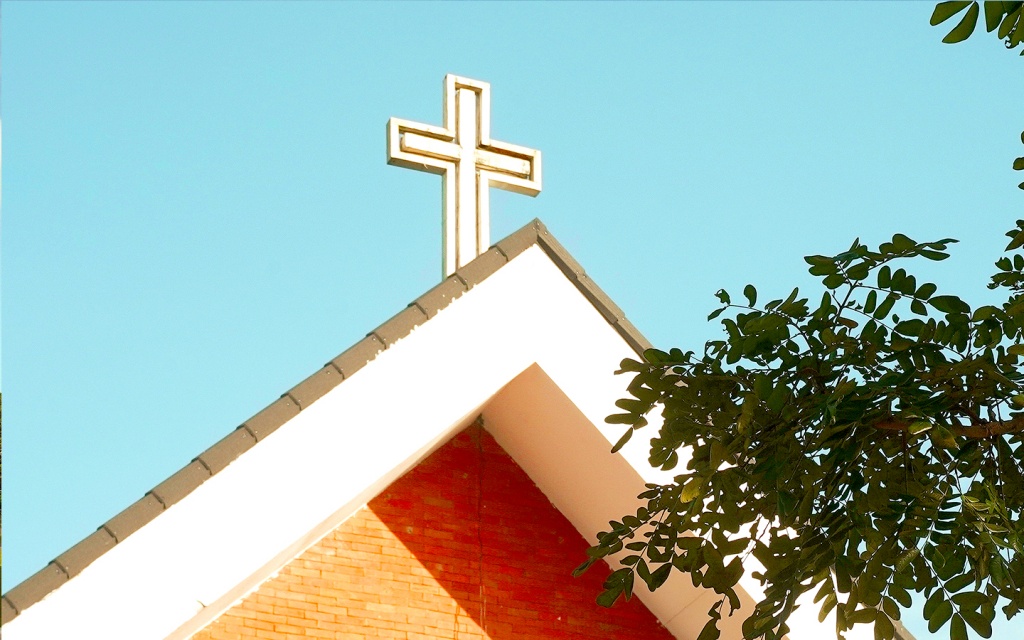 Seek spiritual intervention at St. Pio Church located inside Camella Savannah 
With a lot of recreational destinations you can go to refresh your mind, nothing still beats the peace and calm you can get through prayers. You can make Sunday a church day for your family. The established community you are living in is close to houses of worship like the following:
Mandurriao Church
Jaro Cathedral
The Legacy Church
Iglesia Ni Cristo
San Miguel Church
Sta. Barbara Church
Molo Church
Pavia Church
You don't have to wait until Sunday to get the spiritual intervention you need. If you are longing for some quiet and alone time, the St. Pio Church located inside your Camella Savannah Township got your back. Another advantage of living in an established community, isn't it?
Travel Access 
Some professionals purchase a home to get closer to their workplace. But some overlooked other potential issues they might come across – like traffic congestion which can waste their travel time.
You don't have to deal with this kind of issue when you live in Camella Savannah. The master-planned community has structured entrances and exits, making your access to the nearby road developments like the Circumferential Road 1 and Iloilo City-Aleosan Road easier. If your job requires you to travel often, or you are a wanderlust yourself, you will take advantage of your community's proximity to several transport terminals. These include:
Iloilo International Airport
Pavia Transport Terminal
Ceres Liner Terminal
New People's Terminal
Mohon Terminal
Super Terminal
Ungka Terminal 
Tagbak Terminal 
Port of Iloilo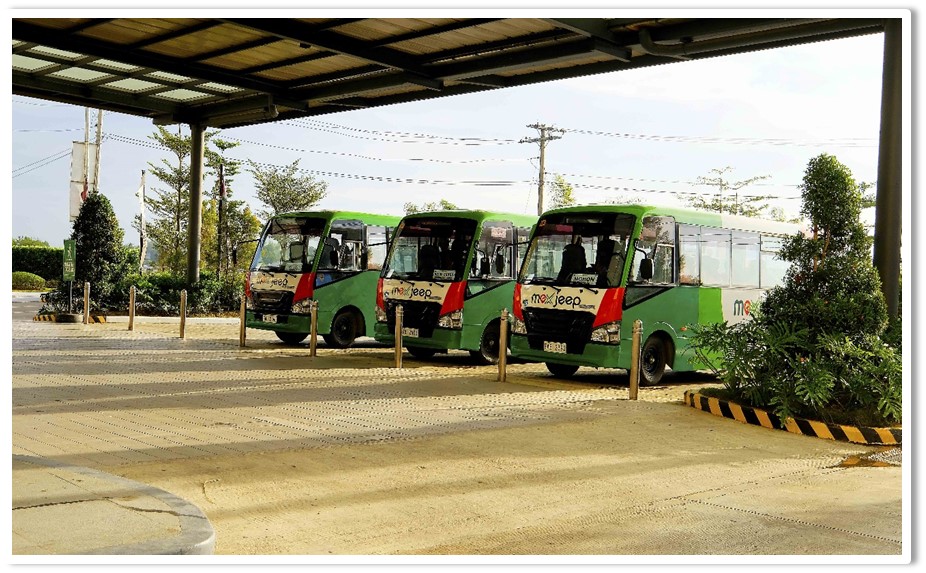 Easy travel with Metro Bus Services
What's more to like with Camella Savannah? It also made shuttle services and Metro Express Jeepneys traversing Ceres Terminal, Mohon Terminal, and Pavia Terminal Service Routes available for your travel needs!
Neighborhood amenities  
You can decorate a new home as much as you want but not the neighborhood. This is why it is important to look around the property you are about to acquire. Moving into an established community gives you less stress about this matter as it assures you that the amenities are ready for every member of your family. When it comes to neighborhood amenities, Camella Savannah will not disappoint.
Designed with you in mind, your future community is complete with five basketball courts, a tennis court, and avenues for your physical activities; play parks and playgrounds for your children; and gazebos and a clubhouse for occasions and gatherings. Apart from these, you also have a school, chapel, shopping mall, and shuttle services available within your community which are already mentioned above.
Safety and Security 
Iloilo City is generally peaceful and orderly but living in a reputable community adds to your sense of safety and security. Established communities are gated and guarded by roving guards with the aid of CCTVs. This is exactly what you get in living in Camella Savannah. Whether you are away for a long weekend, leaving the children alone to run some errands, or at home, you can be assured that your home is safe from lawless elements. Its paved roads and systematic entrances and exits also allow authorities and emergency rescuers to respond fast in case of uncalled-for accidents.
More than anything, investing in a property with Camella Homes gives you the security for a lifetime. You can grow your property in several ways you can think of.
Strong Sense of Community 
The benefit of a gated and exclusive community goes beyond safety. Since established communities have this kind of feature, there are more possibilities for the homeowners to get along. Chances of meeting the same persons every day are high thus building camaraderie comes naturally.
An established community like Camella Savannah makes homeowners more socially connected. If you live in this kind of environment, you will be surrounded by people willing to support you in challenging times and share insights with you. You will do the same with them in return. The give-and-take principle cultivates a strong sense of community. This connection promotes good health in the people across the neighborhood. According to the Alliance for Healthier Communities, the sense of belonging plays a significant role in promoting better overall health. It reduces the risk of mental health issues and cuts heart disease mortality.
Earning a spot in a master-planned community in the City of Love is easy.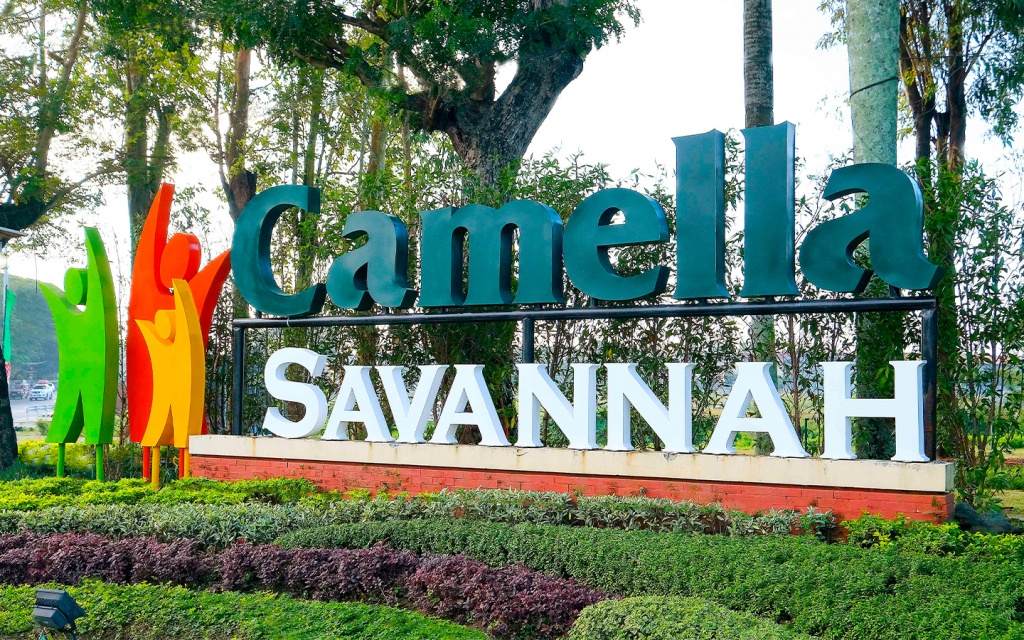 The friendly people, delightful dishes, and economic feats are only some of the reasons why people are charmed by Iloilo City. Several tourists are visiting here for vacation, leaving some who choose to stay for good while others went back to look for a house and lot in Iloilo City. Situated on the southeastern coast of Panay, Iloilo City has a population of 457,626 with a yearly population growth of 0.42 percent.
Can you still add to this number? Is settling in Iloilo City a wise decision? Yes, and yes. The local government is on track towards its goal to make Iloilo City among the top three most livable cities in the country. It has started rehabilitation works on public infrastructure and upgraded social services and traffic management, above anything else.
But maybe… finding a home to settle in or near Iloilo City is hard. No, it is not. With Camella Homes, you can inquire and check available properties anywhere in the Philippines. By now, you are convinced that there are several plus points you can get by living in an established community in Iloilo City. You can start your journey towards owning a home in Camella Savannah here.