It has already been two years since the pandemic has wreaked havoc on humanity's physical, economic, and psychological well-being. Yet, some of us still struggle to cope with this coronavirus. People usually react in a "reactive responsive" manner rather than proactive. So what is the best way to cope with the pandemic? | Pandemic 2022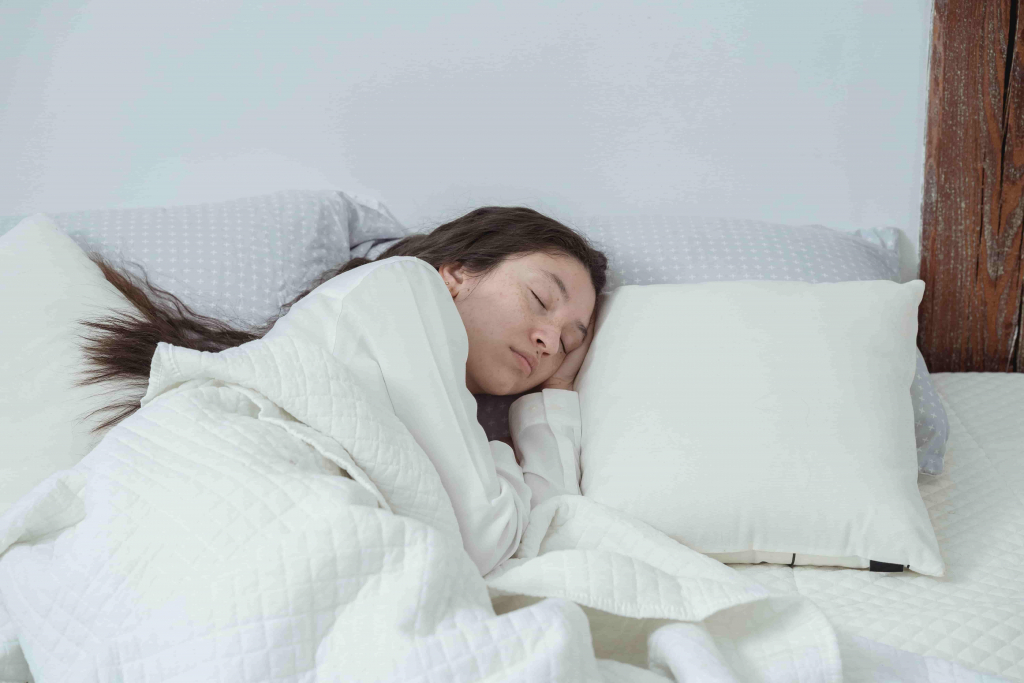 Learn to Manage Your Time and Tasks Amidst Pandemic 2022
One of our most valuable yet finite resources is time. Unfortunately, many people fall short on this by behaving "reactive-responsive" manner. As the term implies, these people can respond to external changes without careful consideration. As a result, these people lose control over how they spend their time, resulting in unintentional unproductiveness and consequently unsatisfied.
Setting specific goals and completing activities that lead to those goals is one of the most significant ways to make the most of your time. You may achieve this particularly by precisely choosing what you want, writing it down, establishing a clear deadline, creating a list of everything you can do, organizing the list by order, and taking action by doing something every day that brings you closer to your goal. This necessitates ensuring that everything you do serves a purpose and that that purpose is what you desire. Otherwise, you'd be wasting your time on things that don't matter and don't help you live the life you want.
According to Brian Tracy (2017), who is a productivity expert, a bestselling author, and a world-class speaker, "time management is, in fact, life management and personal management." He also said, "It's tough to control anything else if you can't control your time effectively." Therefore, instead of just reacting to whatever comes your way, take a moment to reflect and evaluate the situation. Determine what priority you must fulfill at the time, then think and act appropriately. Remember that good thinking leads to a great life.
Take Care of Your Health This Pandemic 2022
No matter how little, health issues can hinder or even affect other aspects of your life. Even simple health conditions like aches, pains, fatigue, and indigestion can affect your happiness and stress levels. Committing to healthy behaviors is one strategy to increase your capability to control stress and feel better.
Poor health habits can create stress in your life and affect your ability to cope with the pandemic. Health issues can make everyday chores more difficult, cause financial anxiety, and even risk your ability to work. Maintaining good health habits will pay off in the long run since stress can increase health difficulties ranging from the ordinary cold to more serious ailments and diseases.
The website of the Department of Health (2021) recommends that to maintain vital physical and mental well-being, people must:
Consume healthy food like vegetables, fruits, meat, and fish
30 minutes of indoor exercise every day
To make sure you get adequate rest (at least eight hours every night)
Communicate with your loved ones and check on them from time to time
Practice self-care, which may be as simple as resting and conversing with your loved ones.
Executing these healthy habits can create a positive impact on people's lives. Even communicating with your long-distance loved ones virtually can already improve one's mood. People must do tasks that allow them to take control of their life to take care of their health. It's necessary to make time for things that you enjoy and will help make you feel better. That may be listening to music, watching a movie, reading a good book, engaging in your hobbies, or even a previously neglected hobby.
Being proactive will give you more power and control over uncertain circumstances. Taking care of yourself will keep you healthy, calm, and focused on your goals in life.
Adapt to the Digital Transformation
The pandemic hastened an already accelerating rate of digital transition, causing traditional methods of doing things to alter – from grocery shopping to employment. As firms moved away from physical headquarters towards a more digital headquarters approach, the demand for digital expertise also evolved.
While this trend has gained traction across many industries for decades, the current escalation rate is unprecedented. Digital adoption and the digital skills required to embrace the transition are essential for securing more stable and in-demand tech jobs. In reality, those abilities are critical to a company's existence.
For people with businesses, it's the perfect time to take advantage of people's heavy media consumption. Entrepreneurs can create more advertisements on social media, create a website for their business, and improve their customer response and visibility on social media.
Digital Life Amidst The Pandemic
For everyone, especially those looking for a new job, it's the perfect time to improve or learn digital skills. Some entry-level digital skills can include data entry, word processing, secure information processing, social media management, web-based communications and research, and overall computer literacy. People who already know digital stuff can learn advanced digital skills, such as digital marketing, content creation, digital business analysis, web programming, app development, data science, data visualization, user experience design, and digital product management.
As the widespread use of digital-first activities has arisen, such as remote work, online commerce, and virtual collaboration, digital skills have never been more critical to business and the workforce. With the continuous trend toward a work-from-anywhere, digital-first world, it's vital for companies to provide reskilling and upskilling assistance. We can all benefit from digital development if we continue to learn and improve.
Setting Boundaries
Although the digital transition has many advantages, such as more worker flexibility and eliminating location barriers to employing talented employees, it also has its downside. The strong social media consumption has taken its toll on its users affecting their mental and physical health.
Information is constantly changing, and the media keeps up with it. As the reader of that information, people also want to keep up with it and be updated with everything. However, this isn't always beneficial. The appropriate degree of media consumption must be considered; only read content from reliable information sources and websites that disseminate proven advice and data to avoid false news and information.
Rather than becoming overwhelmed, aim to be educated and updated. It's essential to be informed, but regularly reading and hearing about the pandemic can be distressing. People must consider restricting their news consumption to a few times each day and taking a break from their phone, television, and computer screens for some time, also called social media detox.
A Life-well Lived in Camella Manors
Camella Manors has adapted to the new normal ever since the pandemic started. They have posted QR codes of the digital forms on their elevators so residents can scan the QR codes for visitor registration, owner biographical datasheet, move-in clearance, move-out clearance, gate pass, work permit, amenities reservation, and car sticker application. They also implemented an elevator etiquette to practice social distancing by only having two persons at a time. Lastly, they also display guidelines issued by the Inter-Agency Task Force (IATF) to manage emerging infectious diseases. Camella Manors strictly implements these rules to promote the safety of the residents.
So if you want a condominium where you will feel safe, Camella Manors is the best condominium for you. We also have condominiums in North Caloocan, Davao City, Lipa City, Bacolod City, Butuan City, and in Puerto Princesa City.
Written by: Jamie Anne N. Pacheco