By: Lyra Liza Mahinay
If you want to create meaningful memories and connect with nature, South Cotabato is a must-visit destination. South Cotabato is in the southern part of Mindanao, which may not regularly be on your top list of places for your vacation trips.
But South Cotabato is a safe place to visit. It is home to rich and bountiful land that offers nothing but magnificent sceneries and colorful traditions.
If you're planning to visit the province, we listed the top places you may want to explore.
LAKE SEBU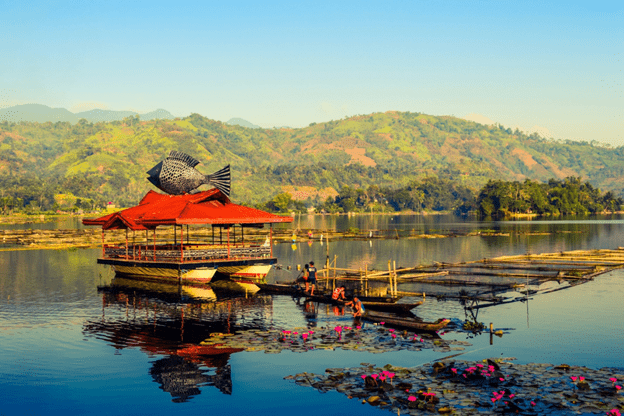 Lake Sebu has become a trademark and go-to destination when traveling to South Cotabato. It consists of seven huge waterfalls which serve as a significant contributor to the province's irrigation. As per the Department of Tourism, Lake Sebu is one of the prime eco-tourism destinations in Mindanao.
Here, you can ride the zipline and experience the blissful beauty of the seven waterfalls. There are also several resorts and inns near the area if ever you want to stay overnight.
You may reach the location by air travel via General Santos International Airport from Luzon or Visayas. Most tourists travel by land via Bulaong Terminal in Gensan or direct non-stop bus ride from Davao City.
MAGSANGYAW LAND OF PRAISE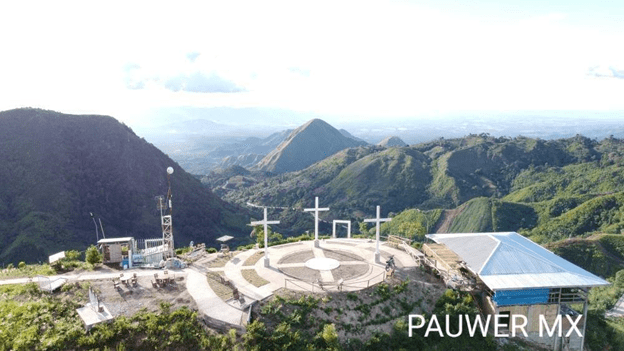 There are times that we just really want to take a break from all the stress and exhaustion of dealing with life's spices. So if you will escape the buzzing city and reconnect your inner spiritual self, the Magsangyaw Land of Praise is for you.
Located in Barangay Miasong, Tupi, South Cotabato, getting there is quite accessible since the roads are fully concreted. Still, the 20-minute hike from the parking area to its mountainous peak is another story. Once you reach the top, the three towering crosses and a panoramic view of green mountains will greet your soul, making the experience definitely worth it.
MARIANO'S BLOOMING AGRI-TOURISM PARK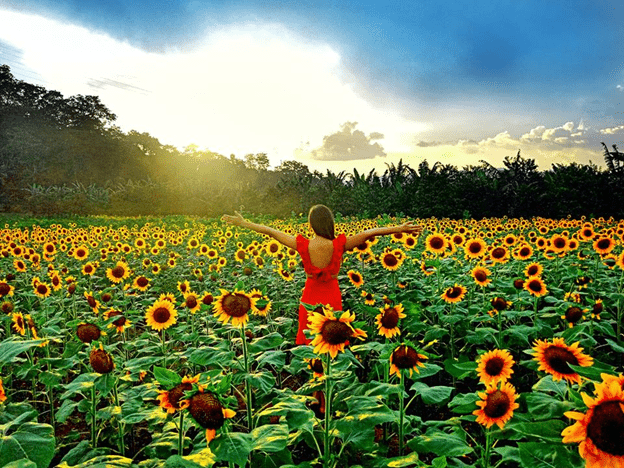 During the pandemic and continuous lockdowns, we desperately searched for something that would distract us from our boredom. One of those newfound habits is bringing nature into our homes. Filipinos were more than enthusiastic about jumping into the plantita and plantito trend and showcasing their greens on social media.
Now that we are slowly returning to normal, why not try fields of greens in Mariano's Blooming Agri-Tourism Park? It has a wide sunflower field where you can take amazing pictures for a shoot or just to fill your Instagram feed.
The place is accessible and easy to navigate, and they also have restaurants and cafeterias in case you get hungry while roaming around. Once you have taken all your pictures with the flowers, you can also visit the vegetable plots too!
LAKE HOLON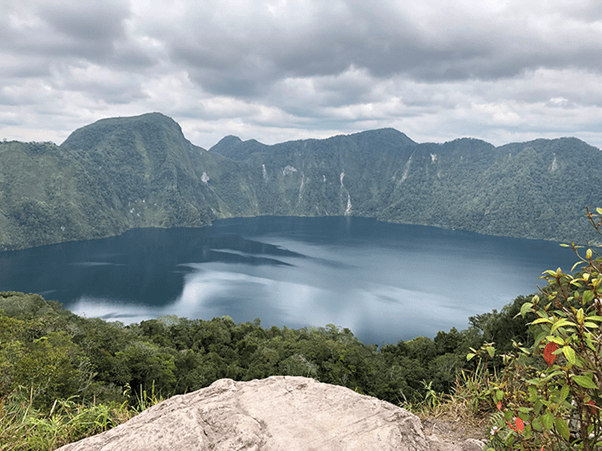 For the ones who love trekking, Lake Holon might just be your next favorite destination. Holon means "portal to heaven," which is derived from a local T'boli legend. Before you start your adventure here, you must first consult the local tourism office before climbing to undergo a safety briefing.
To get to Mt. Melibingoy (formerly Mt. Parker), you need to ride a modified motorcycle or skylab for an hour or so to the trailhead at Barangay Salacafe. You might want to prepare for this ride and expect a rough and bumpy trip.
Upon ascending, you will get a chance to see various plant species. The gigantic forest trees forbid sunlight to grace the soil making it mossy and muddy. Later on the trail, you may also be greeted by a T'boli community smiling warmly.
After the three-hour grueling trail, you will reach the mirror-like lake that is worth the sweat. The water is so clean that you can almost see the aquatic species in the lake. The calmness and serenity of the surroundings are described as miraculous by previous tourists.
In its stillness, you can even hear your own heartbeat. Here, winds are gushing, slowly swaying the lush green grass.
Given all that, Lake Holon keeps the promise of its name and brings you heaven on earth.
MOUNT MATUTUM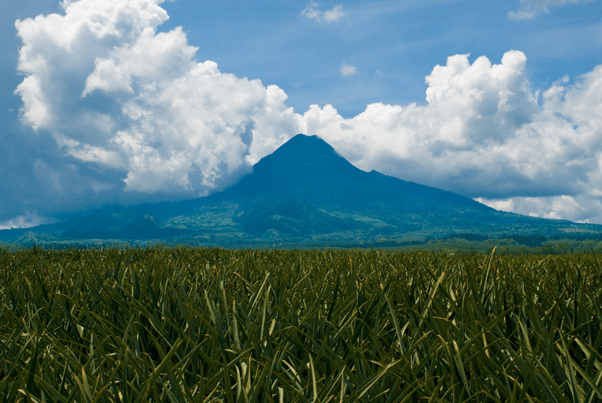 Mount Matutum is situated in the municipality of Tupi, South Cotabato. This beast of a mountain is the most popular tourist spot for hikers because of its majestic shape, similar to Mt. Mayon. It houses various types of flora and fauna, as well as many endangered species. Mount Matutum is also fertile and surrounded by a ten-hectare pineapple plantation.
To help conserve its natural habitat, a group of mountain climbers created a yearly activity called "Amyak Maleh Matutum," which means "to climb and plant." This movement mandates every hiker to plant a tree before leaving the mountain, which creates a beneficial impact on the local ecosystem. What a great way of giving back to Mother Nature!
Related: The 7 Best Places To Travel In 2021: Where To Go Next
GENERAL SANTOS CITY FISH PORT COMPLEX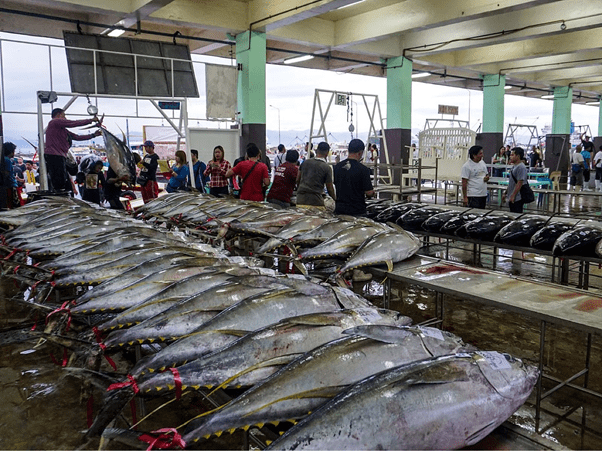 When visiting the province of South Cotabato, make sure to include a stopover at the GenSan City Fish Port Complex. The city of General Santos is best known and is dubbed as the "Tuna Capital of the Philippines." They are also the largest producer of sashimi-grade tuna in the Philippines. So if you love eating sashimi, you are gonna definitely love to visit here.
Once you enter the area, a massive quantity of tuna being loaded and unloaded will welcome you. This bountiful harvest is a true manifestation of how rich GenSan's natural resources are. Unlike regular fish ports, this complex is cleaner, more well-maintained, and in order.
The best time to visit the place is early in the morning where the fresh catch arrives from the fishing boats. Tourists and other patrons can even observe the whole marketing and exporting process.
Related: House And Lot Near Philippines' Top Destinations
The province of South Cotabato is blessed with abundant natural and cultural attractions. There are also plenty of accommodations near the area if you wish to stay longer. Transportation accessibility is not a concern since anyone can easily navigate the whole region. This place is for those who want to explore the locality and collect adventures more than a single photo.
Do you imagine yourself waking up in the morning greeted by the enormous Mt. Matutum view? How about being able to effortlessly wander the magnificence of nature? Choose your dream home next to these wonders.
Find the best house and lot for sale in South Cotabato from your trusted home builder. Explore Camella General Santos and Camella Koronadal, or you may check more properties for sale in other locations and your house model options.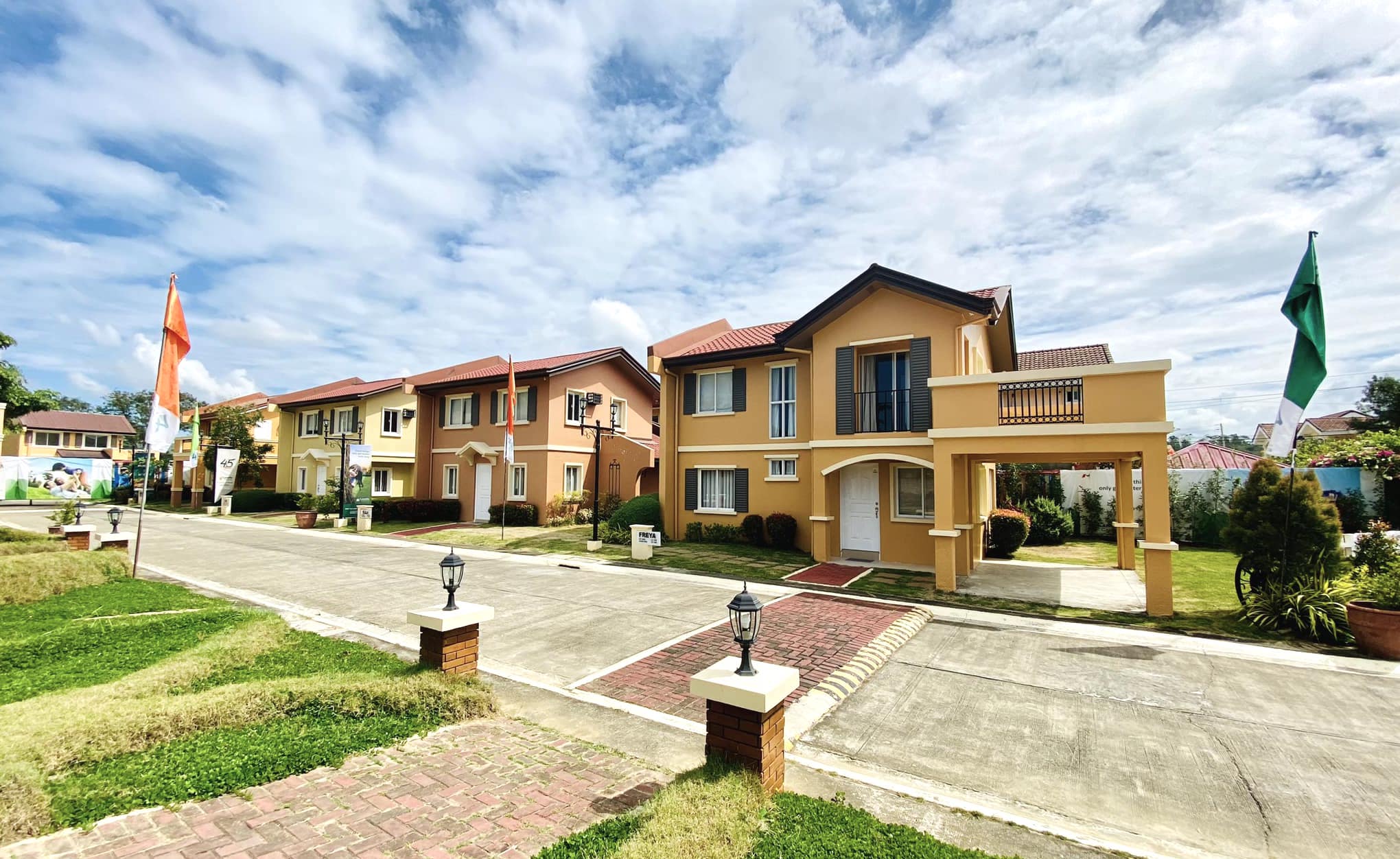 Check out our House and Lot for Sale Properties
Discover our house and lot for sale properties in the Philippines