Looking for where to live in the Philippines for cheap? Here is our list of the most attractive cities in terms of lifestyle affordability.
---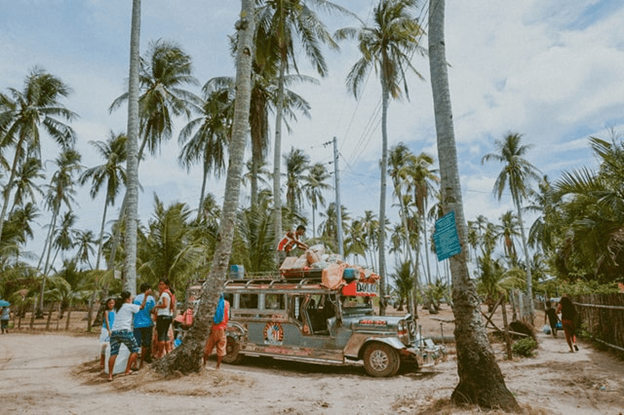 How expensive is living in the Philippines, and where can I live in the country for cheap?
Earlier this year, Manila City was dubbed as one of the most expensive cities to live in Southeast Asia. This was from a report issued by iPrice last April 2021, which aggregated and compared the monthly cost of living in the Philippines along with Indonesia, Malaysia, Singapore, Thailand, and Vietnam.
Breaking this down: the capital city ranked second highest next to Singapore in terms of rent costs, for starters. In terms of living costs, Manila ranks third in most expensive and lowest in average salary. The same article concludes that the cost of living in Manila is 168% higher than the average salary in the city.
The result is an uncomfortable lifestyle for the majority of its dwellers, leading to a lower quality of life. Next to Manila, the cost of living database Numbeo lists Makati City, Quezon City, and Cebu City as the most expensive places to live in the Philippines.
Looking at the entire country, however, the estimated monthly costs for a single person are at P26,294.29, while a family of four incurs an estimated P89,511.82, both without rent.
While the cost of living in major Philippine cities is relatively high compared to its Asian neighbors, they are still half the cost of living in the United States. This is why it is no surprise to see expats and foreigners eventually settling down in the country. Even Filipinos who work and live abroad come back and live here for good.
With these numbers, we can conclude that living in a major city tends to be more expensive and less comfortable. That said, you may be thinking of moving to another city where you can enjoy the same level of convenience at lesser costs.
What are the less expensive cities in the Philippines?
We usually search for cheap places to live in because we want to maintain our desired lifestyle without needing to spend too much. When gauging how expensive a place is, we often look at the affordability of the cost of living. This includes clothing, energy costs, consumer goods, transportation, and even real estate prices. By knowing these costs, you could make estimates and a sample monthly budget to compare with your earnings.
Below, we have listed down five of the cheapest cities to live in the Philippines, where you can live comfortably within your monthly budget. The deciding factors for the cost of living in these following big cities are:
Restaurants (Inexpensive restaurant and mid-range, three-course meal)
Markets (Fresh and imported commodities)
Transportation (Local transport, normal tariff, gasoline)
Utilities (Electricity, internet, water, mobile, garbage disposal)
Sports and Leisure (Membership fees, cinema)
Clothing and Shoes
Rent per Month
Salaries and Financing
Source: Numbeo
Based on these standards, here are the cities in the Philippines you might consider living in: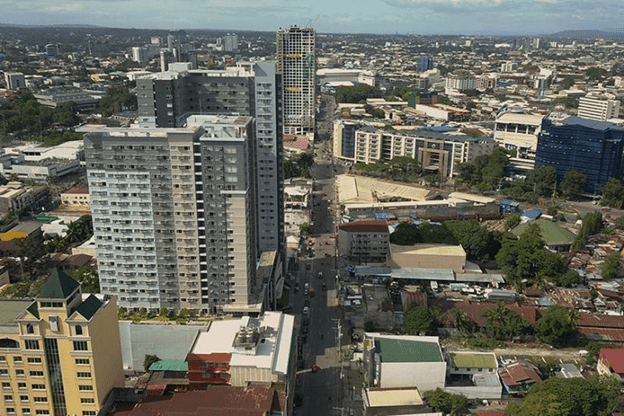 Davao City
Tagged as the biggest city in terms of land area in the country, Davao is one of the prominent cities to live in the Philippines. It is a growing city in Mindanao that has a lifestyle of an urbanized city.
Healthcare, shopping centers, and business centers can be found within the city center. Thereby, economic opportunities are also evident. In terms of real estate, there are ample location choices because of its vast land, while rental costs are lower than in other cities.
Miscellaneous costs, including utility costs and transportation expenses, are manageable. That means you can fulfill your saving goals quite easily.
For public transport, jeepneys are still the cheapest option costing Php 10-12 pesos for a 1.5-kilometer ride, while a private taxi would cost Php 40 in minimum.
It has a highly regulated city with less unregulated overcharging of services. More so, the city posed an increasing tourism growth boosting the local economy and having a growing expat community.
What's more interesting about the city is the preserved nature that surrounds it amid the infrastructure developments. Travel destinations like Mt. Apo are also within reach, making it an ideal place for 'greenie' individuals.
Here, you can enjoy food at an affordable price. Foreign food is also not expensive, street food floods, and local cuisines and fruits and vegetables can be bought at manageable prices as well.
An individual can comfortably live in Davao City for approximately P19,000 to P22,000 estimated expenses every month.
For your home options in the region, check out Camella's house and lot for sale in Davao.
Iloilo City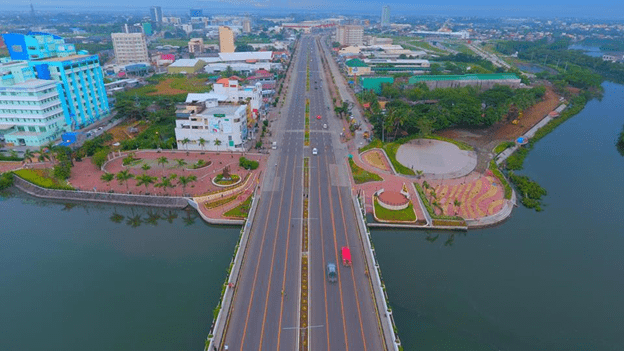 Iloilo is a thriving city in the Western Visayas region with competitive career opportunities and cheaper goods and services. A real business hub, the city's port, and the international airport serve as a gateway to economic opportunities for the Ilonggo community.
The Business Process Outsourcing (BPO) industry is also thriving, and other service industries are arising. These create employment and entrepreneurial opportunities for residents while still enjoying affordable living.
The city is also the center of high-quality healthcare and education in Western Visayas. Some of the recognized hospitals are the West Visayas Medical Center, Iloilo Doctors Hospital, and Medical City, while competent schools include Central Philippine University, University of the Philippines Visayas, and West Visayas State University.
Iloilo culture is further preserved and maintained by the community. Spanish influence can be traced to its churches, buildings, and even houses' structures. And what's more attractive about living in Iloilo is the commodity. Houses and rental prices are relatively affordable by approximately 8% compared to other major cities in the country.
More than just a vibrant business district, Iloilo City is also surrounded by the most visited tourist attractions and destinations. You can easily plunge into Boracay and Guimaras Island, as the mango capital is only a boat ride away.
Iloilo is also surrounded by other developing provinces and cities like Roxas and Bacolod. Thus, you can never feel being left behind even if you are far from Metro Manila.
With a monthly budget of P21,000 to P23,000, you can enjoy decent food, shelter, and leisure in the City of Love.
For your home options near the city, check out Camella's house and lot for sale in Iloilo.
Dasmariñas, Cavite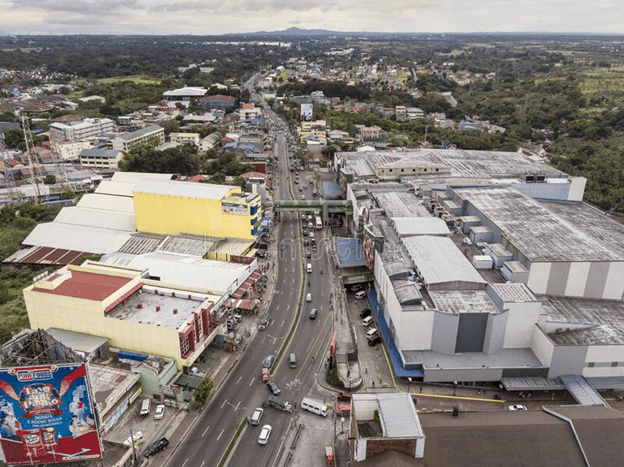 If you are considering living near the National Capital Region (NCR), Cavite should be on your list. Just 20 to 30 kilometers from the metro, the city offers financial and lifestyle perks of the province while enjoying easy access to Manila.
Industrial and business are also abundant within Cavite, with many job opportunities available to its residents. Educational institutions like the Technological University of The Philippines and De La Salle University are also present in the area.
Dasmariñas also offers an accessible mode of transportation, providing convenience to people traveling to Manila from Batangas, Laguna, and Tagaytay, and vice versa.
Real estate prices are also lower, and owning properties here lets you experience the best the province can offer—clean air and an uncrowded environment.
Go for outdoor activities with the most visited places offering entertainment options. You can also visit Kadiwa Park, the city's version of Jurrasic Park, Museo De La Salle highlighting the 19th century Philippine Illustrado Lifestyle, and celebrate the Paru-Paru festival every November 26.
The estimated monthly budget for an individual living in Dasmariñas is around P21,000 to P23,000.
For your home options in Dasmariñas, check out Camella's house and lot for sale in Cavite.
Cagayan De Oro (CDO)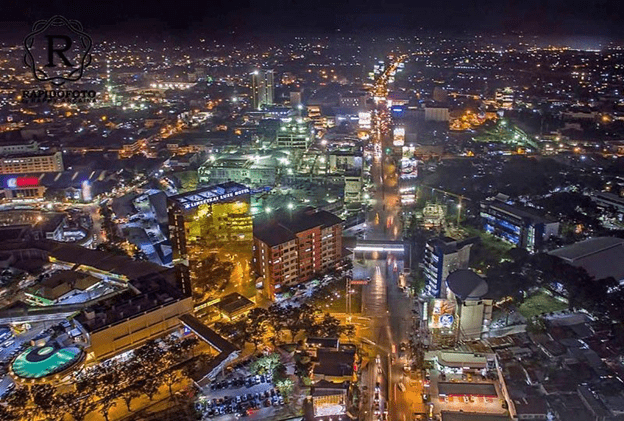 Located in the province of Misamis, Cagayan De Oro is a province of boundless opportunities. Over the recent years, CDO has become a bustling metro and a center for commerce, infrastructure developments, and business ventures.
In fact, CDO is envisioned to be the next economic center along with Davao, Cebu, and Manila while reveling in the quality of life by the sea.
Lifestyle is light and fun in CDO. The city is labeled as the "City of Golden Friendship" for the warm attitude and hospitality of the Kagay-anons, making you feel at home.
If you are a food enthusiast, you can never run out of food options as the city offers a gastronomic experience with its restaurants and delicacies.
Hangout places, including karaoke and clubs, are also visible, and natural tourist spots are so close to the city. That means an after-work or weekend sneak with your friends would be very enjoyable.
Some of the adventures you could try are trekking, kayaking, water rafting, and mountain climbing. Add to this is the fashion that is also affordable, filling your everyday OOTDs with ukay-ukay.
When it comes to real estate, room rentals are cheap as well. With a budget of P1,000 to P3,500, one can have a room for rent and P3,500 to P7,000 for an apartment.
It would cost an individual approximately P20,000 to P23,000 a month to live comfortably in Cagayan De Oro City.
For your home options in the area, check out Camella's house and lot for sale in Cagayan de Oro.
Bacolod City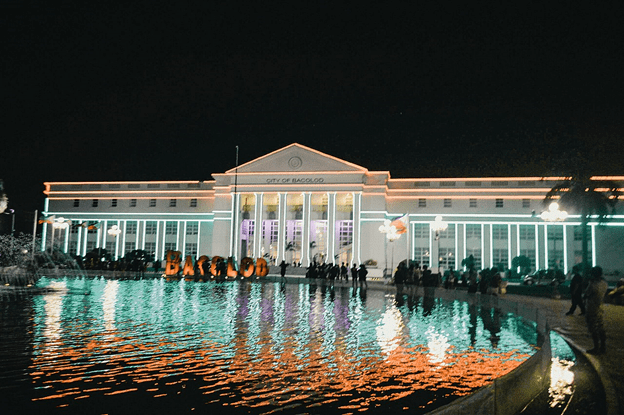 Another developing city in Western Visayas is Bacolod City, famously known as the City of Smiles. The city offers a laid-back living experience with competitive economic opportunities.
If you are looking for booming industries, the BPO and information technology (IT) in the city are fast-growing. As a result, modern condominiums, hotels, and subdivisions are also continuously rising.
There is a low crime rate in the city, and traffic conditions are easily managed. Location-wise, it hardly suffers from natural disasters like earthquakes and typhoons.
The rich culture of Bacolod makes it more appealing to settle in. The city is famous for its fun and colorful Masskara Festival, usually celebrated every October, wherein colorful masks, entertainment options, and fun performances are presented.
Known for sugarcane plantations, Bacolod thrives on capitalizing on their local food such as napoleones, chicken inasal, and piaya offers other delicacies and handicrafts.
Rental costs here are also low, but since new developments are ongoing, it is forecasted to eventually increase in the future.
It is estimated that an individual can live comfortably from P20,000 to P22,000 in Bacolod City.
For your home options in the area, check out Camella's house and lot for sale in Bacolod.
There are several emerging cities with the ideal opportunities and cost of living for settling in the Philippines. Developments are constantly moving out of highly urbanized cities like Manila and Cebu, giving opportunities to other cities in the different regions throughout the country.
To know more about how you can live comfortably in the Philippines' major cities, check out Camella's house and lot offerings or visit our properties for sale nationwide.