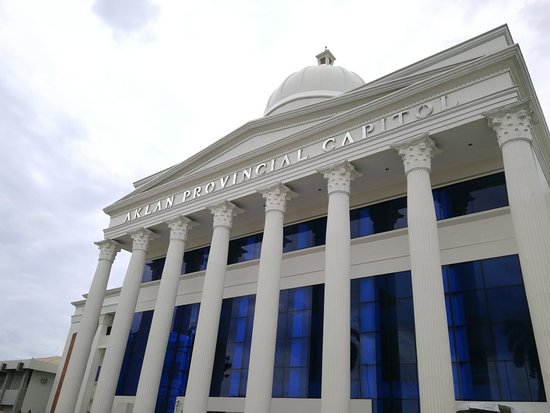 The transition from being a young dreamer to becoming a goal achiever adult is never an easy time in anyone's life. When we were younger, we only thought about the things we wanted to have or the person we wanted to be in the future, not about how life would unfold while attempting to realize our childhood dreams. As we grew older, we became more interested in finding ways to earn money to meet our basic needs such as shelter, food, clothing, etc. As a result, we were introduced to investing, various businesses, and multiple jobs. Making time pass without making any life improvements will make a better future challenging to achieve at some point, so it is far better to begin now. Adulting is difficult, but we must persevere.
There are numerous ways to generate income, one of which is investing; however, investing is a heavy topic for new investors and even pioneer investors. When investing, you must consider what type of business to invest in and where the best places to invest are.
Considering the risk, you need to take, you must be very careful. We introduce you to the best type of investment you can make and the best place to put your money.
Why is it best to invest in a Real Estate Property?
It is indeed that investing in a real estate property is much better than putting your money at risk by investing it in the uncontrollable and unpredictable movement of stocks and bonds. Let us give you some reasons why.
Low risk
The risk of investing your money in a real estate property is much lower because the value of a property is more likely to increase. The high risk of investing is in stocks of volatile stock markets. There is a rapid change in the value of money you put in the market; unlike when you invest in a property, your money is stable since properties often don't depreciate.
Steady cash flow
When you purchase a real estate property, you can say that you made the right decision. If you would like, you can rent your property out to your target tenants, and through this, you will boost your monthly income. Every month, your property will generate revenue in the form of rent. The good thing about this kind of investment is that you don't have to give much of your time and efforts; you need to wait monthly.
Long-term Investment
Owning a property means having a long-term investment simply because real estate property lasts for many years. Moreover, as time goes by, your property appreciates, increasing in value. In five to ten years, you can decide whether to sell it out already and generate profit or wait until it enjoys more and rent it out to create monthly income.
Invest in a Property in Aklan
Here in the Philippines, we have a lot of provinces and municipalities that have the potential to make the economic growth rise higher. Our country is a tropical and agricultural country, which only means that our land can produce many crops and other products, which we can export to create more income that will help our economy grow and develop. We also have lots of tourist attractions enticing even foreign visitors due to the pristine beauty that our country has. Eco-tourism is one of the factors that help our country to attract foreign investors. Our country is a good place for investment, but where exactly in the Philippines should investors put their money?
Did you know that a province in the Philippines is undoubtedly an excellent place to invest your money? This article will show you what Aklan province offers, particularly in property investments.
About Aklan
Aklan is a province located in the western part of the Visayas Region. It was founded in 1956. The largest municipality and the capital city of this province are Kalibo. Ranking 53rd out of 81 provinces in the Philippines, Aklan has a total population of 615,475 according to the census of 2020. These people are enjoying a total land area of 1,817 square kilometers. This province is composed of 17 municipalities divided into 327 Barangays. A remarkable place in the Philippines, Aklan is famous for its attractive tourist spots, festivals, and people. It also has a growing economy aside from beaches and tourist attractions because it has a vibrant economy in terms of coastal and agricultural richness, making it more attractive to investors not only Filipino investors but also to investors abroad. If you are new to investing and looking for ways to generate more income, refer to this blog as we encounter the beauty and opportunities that Aklan offers. Find out why you should consider investing in a property, like a house and a lot in Aklan.
Reasons to invest a property in Aklan
Aside from being a haven for travelers, Aklan is also considered an investment haven for all entrepreneurs, investors, businessmen, and businesswomen due to the potential that this province has. Let's go ahead and figure out why!
Eco-Tourism Haven
The province of Aklan has been popularized due to its tourist spots that people long to see. Many beaches, churches, museums, parks, hills, and caves that you add to your itinerary when you visit the province.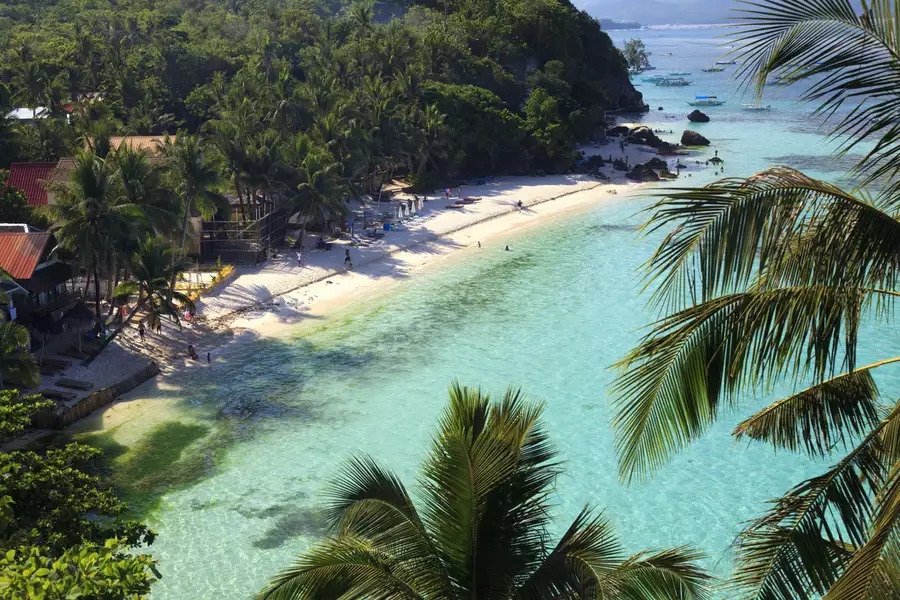 Of course, you have already heard about Boracay Beach since it is so famous to people during summer vacation. It is also one of the reasons why Aklan is popular with all beach junkies. Who could ever say no to the pristine beauty of this beach? The scenic landscape of this paradise and its unique powdery white sand and crystal clear water will lure people to come and experience what the beach could give, a haven for those who want to have a refreshing summer vacation. Many tourists from different regions and countries are coming to Aklan to witness the exceptional exquisiteness of this haven.
Nagata Falls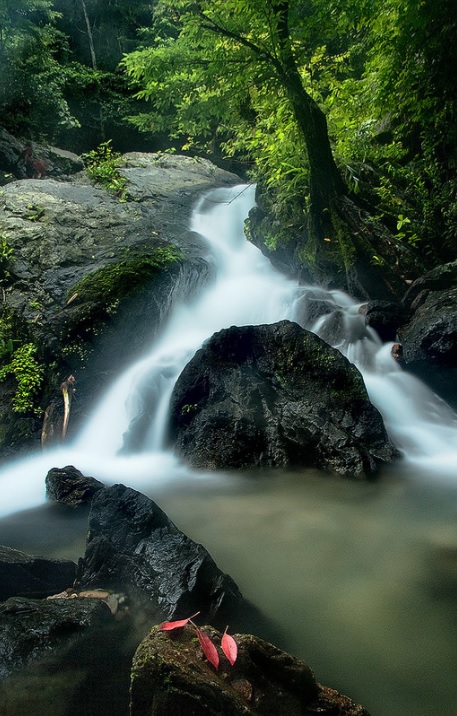 Do you know many fans of adrenaline rush and challenging trails? If your answer is a yes, most people would want to visit Aklan because it has these magnificent falls located in the Barangay Nabaoy in the municipality of Malay, Aklan. Nagata Falls is the highest among all waterfalls in Malay. To get there, travelers need to cross five rivers and pass the challenging trails before seeing the appealing beauty of the falls. A three to four hours hike is required, so it's a yes for all hiking junkies. At the end of the challenging journey is the splendor of this untouched wonder.
Tigayon Hill and Caves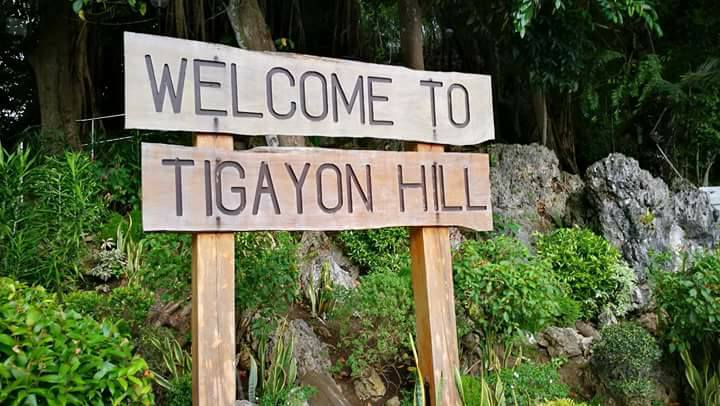 Did you know that the municipality of Tigayon is considered the highest area in Kalibo, Aklan? These hills and Caves have a lot of stories to tell because these areas once became the sanctuary of the people who were back then fighting for freedom. Visitors can now hike or trek through this hill to get a beautiful view of nature below since the area has been developed. It now allows visitors to have an easy trip to the top of the hill, where a small chapel surrounded by lush greenery can be found. A breathtaking panoramic view of the river below captured the hearts of the people who had already visited the hill. Some reviews say that it is a challenging trek. However, the view from above is ethereal.
A Vibrant and Lively Province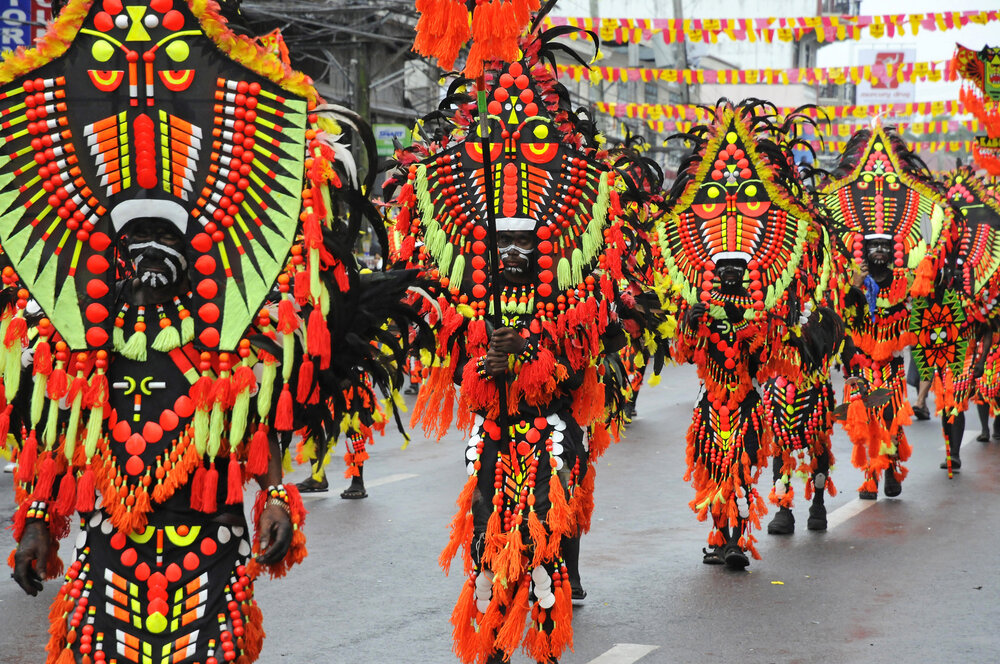 When we say that Aklan has a lot to offer, we mean it. Aside from tourist attractions, people are coming to Aklan to witness the lively and vibrant festivals that the province celebrates every year. Have you ever heard of the Ati-Atihan Festival? I'm sure you once heard it somewhere before; it is a celebration to honor the Holy Child Jesus, Sto. Nino, also known as Filipino Madris Gras. It is celebrated every 3rd Sunday of the first month of the year. To give you an idea, Ati-than Festival is known to be the mother of all festivals in the Philippines. Participants of this event wear vibrant tribal costumes and blacken themselves with soot. Natives participate in a dance competition; they wear their colorful costumes as they dance along with the developing rhythm of drum beats. It is one of the reasons why many people from different regions and countries travel for miles so that they can be able to witness this lively, religious, and cultural event.
Serves Unique Dishes
Aklan serves the best and most unique dishes you could ever try. Binakoe or binaural is one of them. This dish is being cooked in a node of bamboo. It comprises chicken, onions, lemongrass, and aeabihig that serve as the souring agent. After you finish your bowl of binakoe, you can also try Inday Inday, a dessert made from sticky rice flour. It has similarities with palitaw, but this Inday Inday has a bukayo on top, a slice of coconut meat paired with sugar and coconut milk. Take home some Latik, a native delicacy which is steamed sticky rice topped with caramelized sugar, wrapped in a piece of banana leaves. People are coming to Aklan to taste this unique and tasty food.
Investment Haven
If you want to engage yourself in investment and are looking for a place where you can safely invest your money, then Aklan would be the best choice for you in terms of the province. Why? Simply because there are a lot of opportunities for jobs and business in this province. Well, concealed in our mind, Aklan is one of the provinces in the Philippines that has a significantly enormous contribution to the Philippines due to its tourism industry since a lot of people from all around the world travel to see the tourist attractions and festivals celebrations that the province has. Furthermore, Aklan ranked 1st out of 81 areas that we have here in the Philippines in terms of shares of generating income that adds up to the economic growth in the country.
More so, the province has the potential to produce high-value crops with the help of thorough and massive research in the production of agricultural goods. There are also vast plantations of coconut and rice and bananas, fiber crops, mango, lanzones, and rambutan. The province can export goods to supply the whole country and foreign lands.
Wise Decision Investing in Camella Homes
Just 55 minutes away from Boracay Beach lies a beautiful and peaceful 11-hectare community of Camella Aklan. Accessible to all folks, this Italian-Mediterranean-inspired house and lot neighborhood is located at Lezo Highway, just a few minutes away from grocery stores, shopping malls like City Mall Kalibo, medical facilities like Poblacion Kalibo Health Center, learning institutions such as Aklan Polytechnic College, and tourist spots like the famous beach of Boracay, and many more!
What's in it for you to invest in one of the houses and lots in Camella Aklan? You can acquire many advantages and opportunities once you own a property at Camella Homes. Aside from the fact that the site of Camella community in Aklan is accessible to all places of convenience, one thing that also proves that the property developer wants its homeowners to experience the best in terms of homes is that homeowners get to choose from a variety of house models such as Greta, Dana, Ella, Freya, Cara, and Bella. Each house model has a distinct feature that provides for the needs of homeowners when it comes to shelter.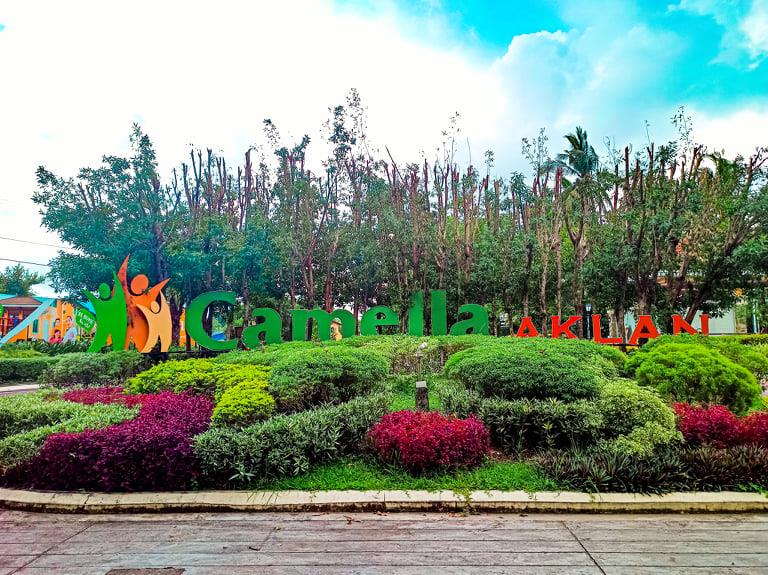 In addition, the trusted home builder doesn't want you to feel that you are not safe inside your neighborhood. That is why it established strong security. CCTV cameras are installed at almost every angle of the area to monitor what is happening in each corner of the site. The vicinity is secure with perimeter fences, and there is a trained security guard roving 24 hours.
Who could ever say no to the amenities that Camella has been offering since then? Having the perks of using the facilities like Basketball Court, Jogging Trails, Playground, Swimming Pool, Parks, and Clubhouse are the things that homeowners are now enjoying.
Imagine having a home in this community as you enjoy the perks of using the extraordinary amenities. At the same time, you take advantage of the provided security; aren't those things you would like to have in life? Moreover, you can also find business opportunities since Aklan is a growing economy in terms of tourism. Many people are traveling to see this place to experience and witness different beaches, festivals, etc. Deciding to do business in this area will be the wise decision you could ever make. With Camella, you're not only going to have a home, but you will also have a life full of opportunities and happiness. What are you waiting for?