Carcar City, Cebu, is a 5th-class component city in the south of Cebu, with a total population of 136,453. Carcar City is one famous tourist destination located around 40 km. from the southern part of Cebu. Carcar is a renowned heritage city as structures from the Spanish and American occupation are still seen in the area, making it a heritage town.
Aside from its historical past, tourists flock to this beautiful city because of its good food, welcoming citizens, and breathtaking sites that domestic and foreign tourists will like. From South Bus Terminal in Cebu City, you will only need a fare of around 60 PHP to visit the city of Carcar.
If you are going to have a Cebu trip this year, Carcar should be on your list. Here are the best reasons to visit Carcar City in Cebu.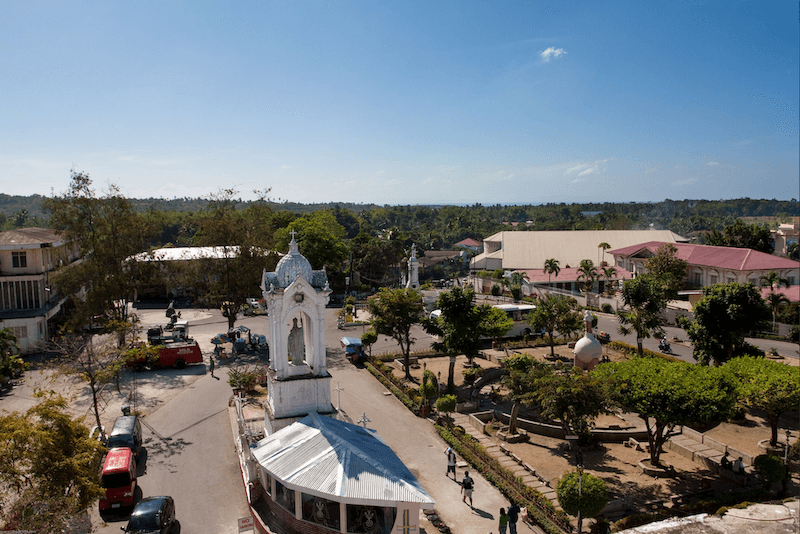 Saint Catherine of Alexandria Church
Location: Santa Catalina, Carcar City, Cebu
Saint Catherine of Alexandria Church is a Catholic church with Graeco-Roman and Muslim-inspired architecture in its exterior, built around the 19th century. The church was initially built from coral stones, and its upper stories used hardwood for its foundation. This Spanish-period church is also known for its twin bell towers.
In terms of interior, the Church of Saint Catherine in Carcar boasts Neo-Mudéjar, Revival Baroque, and Austrian Baroque architecture. One of its noteworthy features is the church ceiling with a trompe-l'œil design commissioned by Fr. Anastasio Nuñez del Corro around the 1910s.
Along with its multi-cultural-inspired facade, the 12 apostles can also be seen outside the church. Of all 12 apostles, only one is carved black; the Judas Iscariot, which is situated in the front of the church. Another noteworthy structure beside the church is the Jose Rizal monument near the church.
The Jose Rizal monument stands in the middle of the town plaza, and visitors can see the national hero's words inscribed in Cebuano.
Carcar Museum
Location: Carcar Square, Carcar City, Cebu
The building was built from 1929 to 1937 and was first used as a dispensary and converted into a museum in 2008, exhibiting its rich culture, antique furniture, memorabilia, and artifacts that had significantly contributed to the history of the City of Carcar. Today, the Carcar City Museum is considered a heritage house.
Before being converted into a museum, the Carcar City Museum was a medical facility for women and children known as the Carcar Puericulture Center and Dispensary. This American-era architecture was inaugurated as Carcar City's official museum during the Carcar's first cityhood anniversary.
Artistic latticework, semicircular transoms, carved barandillas (railings), mini-canopies, and stained-glass window panes abound in this whitewashed monument, which has been painstakingly restored. A small, walled park just next to the museum honors Don Mariano Mercado, the man behind several of Carcar's most aesthetically pleasing structures.
The Carcar City Museum has several rooms that feature historical significance to the city. Some of these items include a traditional corn miller, traditional women's clothing and costumes during the American colonial period, journals, paintings, weapons, medical tools, and other remnants of the city's past that will surely bring you back in time.
Upon touring the museum, tourists will notice the walls displaying Carcar's significant events from the Pleistocene period up to the present. The museum is open from 8 am to 5 pm every Monday to Saturday.
Heritage houses
Carcar City is considered one of the most important heritage towns in Cebu by the National Historical Commission. Upon visiting the town plaza, people can see the heritage structures in the area from the Spanish and American colonial periods. Most of these houses were made of wood and clay tile roofs.
Some of the most recognized heritage buildings in Carcar are the Silva House, Yap House, Mercado, House, and Sato House. These ancestral houses belonged to the wealthiest families in Carcar at the time. Choosing the grandest colonial mansion between these houses is debatable. However, everyone can agree that these houses are a part of Carcar's past.
Nationally recognized Food
One of the best reasons to visit Carcar this year is its impressive and mouthwatering delicacies. One of these must-try delicacies is the authentic Cebu Lechon, available at their local market for only Php 400. Since lechon is one of Cebu's best delicacies, you can only get crispier and cheaper lechon in the Visayas region. Once you approach the lechon stalls, the vendors will offer you a free taste.
Aside from Cebu lechon, expats should try Carcar's chicharron. Your Carcar City, Cebu trip is not complete without buying their "Chicharon" as a pasalubong. It is a delicacy made from a pig's skin with a bit of meat. It is famous as pulutan or finger food to be eaten while drinking a beer. Some people also use it as a topping for some of their dishes.
If you have a sweet tooth, ampao (rice crispies) and bocarillo are must-tries in Carcar. Ampao is a snack made from dried rice that has been developed into chips. On the other hand, bocarillo are candied coconut strips that come in colorful shades.
Sundaze Farm
Location: Brgy. Valencia, Carcar City, Cebu
Sundaze Farm is one of the best relaxing spots in Carcar. This Farm is a premiere tourist destination in the city of Carcar, as it boasts IG-worthy natural scenery and gardens.
What makes Sundaze Farm special is its cold breeze as Brgy. Valencia has the highest elevation of all the barangays in Carcar City. Whether you are looking for a place to relax or a place with a beautiful sunset, Sundaze Farm won't disappoint.
Camella Carcar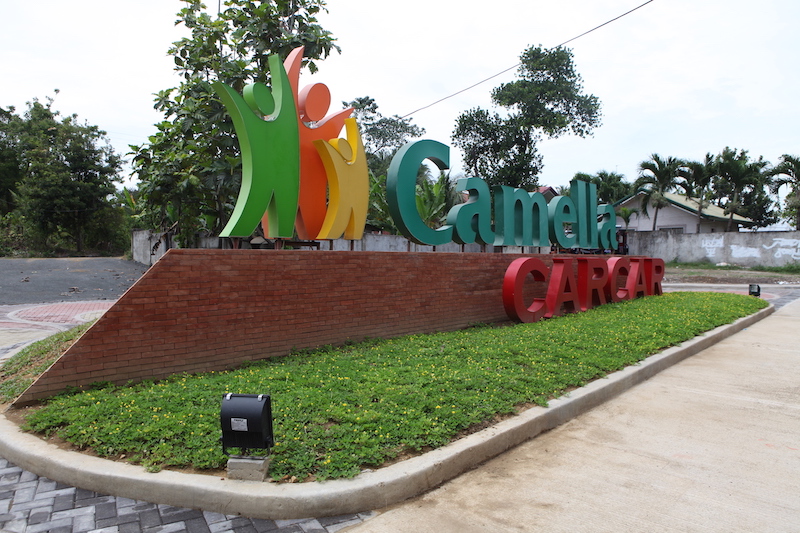 Within this tranquil setting is Camella Carcar, a neighborhood of dream homes, refreshing land pockets, and lifestyle amenities that afford its homeowners a fulfilling day-to-day living experience. Covering 40 hectares of prime land, Camella Carcar offers quality homes of contemporary beauty with its Spanish-inspired architecture.
Aside from Spanish-inspired homes, Camella Carcar is also a house and lot development with pocket parks and beautiful landscaping that homeowners would love. You can visit different tourist destinations in Cebu without hassle, as Camella Carcar is near major expressways and transport hubs for more accessible travel.
Invest in Camella Carcar today!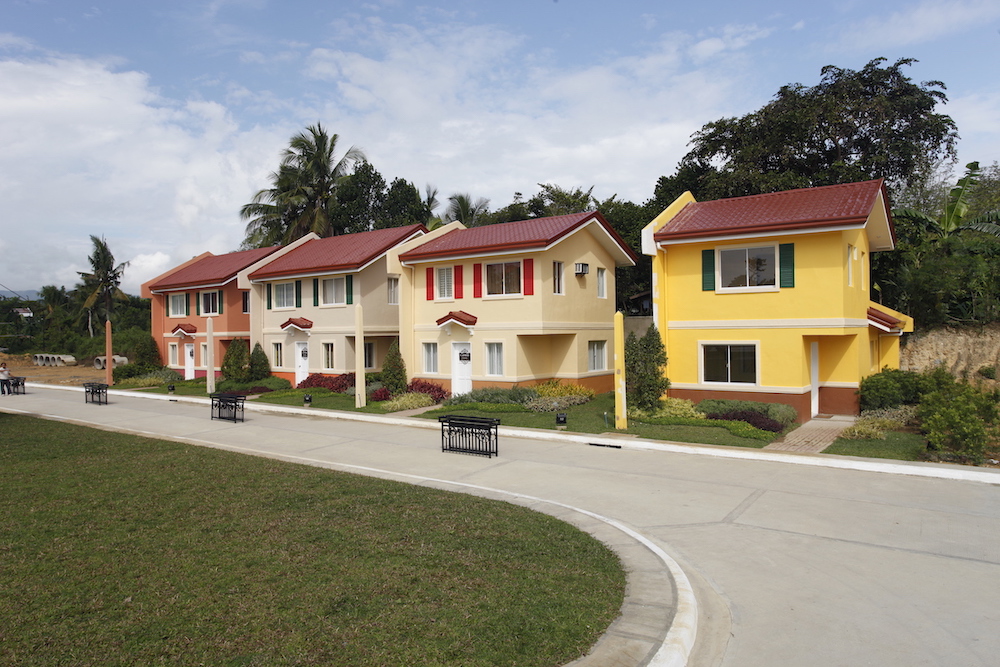 Carcar City is a wonderful place, and the reasons listed above are just a few of what's in store for people who want to visit this historic place in Cebu. From delectable cuisine to awe-inspiring locations, you should add Carcar to your list. For those looking for a house and lot in Cebu, your new home is in the heart of Carcar City!
Buying a House for yourself or as a form of investment is a good choice. Aside from the fact that House and Lot prices gradually increase over time, it will also be an optimal move to move into a City with less of a crowd but lots of opportunities.
Carcar, Southern Cebu's Heritage City, depicts the Island's historical past. Its landmarks are witnesses to the growth of the whole city, deepened by the rich legacy and culture of Cebu.