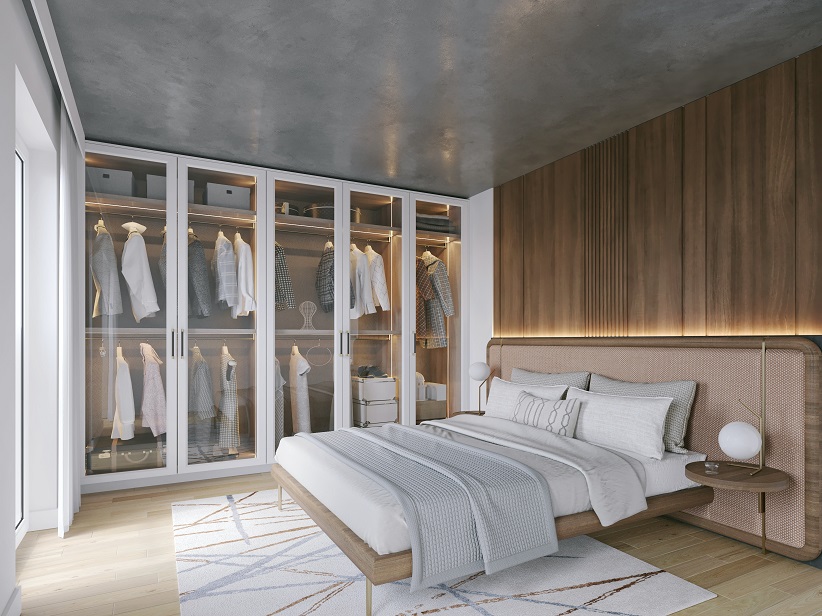 Owning and moving to a big home is one dream we all have. Having a walk-in closet is another. A walk-in closet is not a common feature in a typical home; it can even be a luxury to some. Investing in a walk-in closet requires research and organization ideas; it often need wise strategies for it to be built in an efficient and space-saving way. But in all total fairness, a walk-in closet is part of the solution if you aim to develop a convenient, organized, and safe space for your belongings, shoes, and clothing.
Suppose you're looking for essential tips to secure enough space for a walk-in closet in your big home without taking up too much. In that case, it is just about luck that you have stumbled upon these curated tips on dedicating a space for your dream walk-in closet inside your bedroom.
Study the type of walk-in closet that you need depending on the clothes you own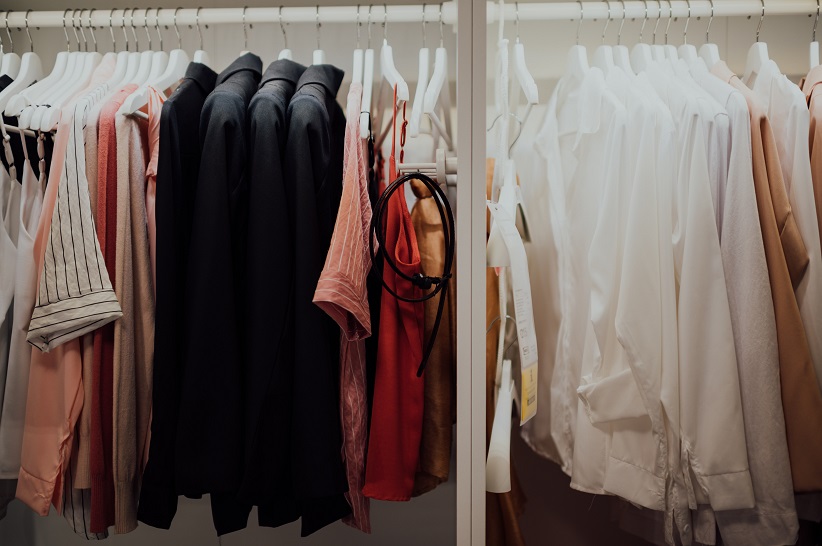 The design and layout of a walk-in closet depend on every individual, varying on the things and belongings you will put inside. For a large house and lot in Camella, the best layout of a walk-in closet is the double-sided walk-in closet. In this layout, the storage closets are built in opposite walls creating a pathway in the middle as you enter, and usually comes in small to medium sizes.
Another layout you can put up in an ample space is the island walk-in closet, which resembles a double-sided walk-in closet but has an island in the middle. Storage spaces can be dedicated to all three walls, and the other side can be made into a dresser unit.
Design your walk-in closet in a strategized way
When dedicating a space for your walk-in closet, you should also allot a separate rack for your shoes and footwear. It would be best if you placed it in a vertical frame to avoid a mess of footwear on your walk-in closet floor.
According to research, a rule of thumb in dedicating a space for your walk-in closet goes this way – measure a 4-feet wide area; which is enough for accommodating a storage space on one side, and a measurement of a 6-feet wide walk-in can be dedicated for storage on all three walls. A 10-feet expansive room, on the other hand, can be a walk-in closet island.
Using double rods incorporates an efficiency-focused element in the layout of your walk-in closet. Double rods are usually placed 40-80 inches from the ground.
Option: an aesthetic room divider for a mini dressing room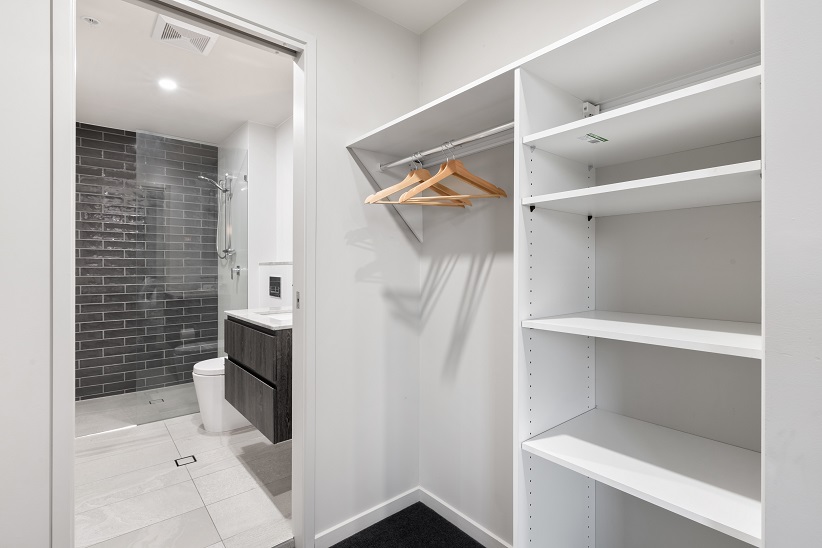 Since you have ample space to begin with, you can opt to have a room divider and create a wardrobe-style look for your walk-in closet. You can split the distance and dedicate a zone for a dressing area. A separator is also a good layout option for work-from-home professionals since you can also have a space for a mini home office in your bedroom.
Dedicate empty wall spaces for small items
You can incorporate a pegboard-like space into small spaces between or behind your clothes. You can put makeup, brushes, perfume collection, skin care products, small bags or pouches, jewelry pieces, and accessories. This option is also a good design idea for your walk-in closet and can surely add a little dazzle to the overall interiors of your wardrobe.
Use boxes for a neat and organized design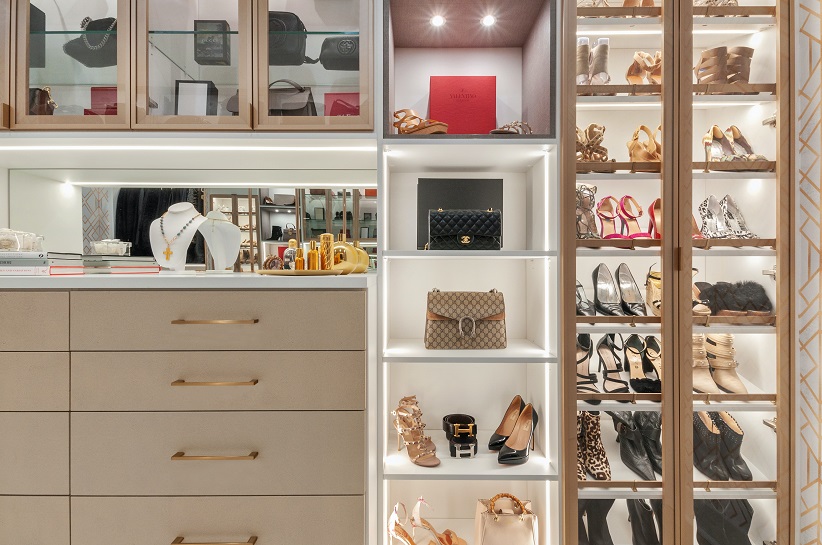 Boxes are a big help in keeping things secured and highly organized. You can also recycle and redecorate unused boxes to save money, but you can buy some new and affordable cartons or aesthetic storage bins for your walk-in closet. This organization hack can help you remember where you put things, and you can even label them – to be a little extra and to easily navigate your stuff.
Life hack: Add a big mirror to your walk-in closet to make it appear bigger
An underrated hack in optimizing the vast space in your walk-in closet is accessorizing it with a life-sized mirror! Though owners with small bedroom spaces usually use this hack, you can also use it in your walk-in closet to make it appear more stylish and bigger to the naked eye. Surprisingly, the mirror's reflection creates an illusion of a bigger, more open space. Plus, a mirror can also be a convenient add-on, especially when trying out and putting on your outfits for the day.
Three things to remember for dedicating a space in your walk-in closet
Dedicating a space for a walk-in designer closet may be based on budget, storage requirements, and space. You must plan and design a luxurious walk-in closet with these factors in mind. If you are planning to buy or already own a big house and lot, just like in Camella Bacolod South, then you can already start planning on fulfilling your goal of building a walk-in closet inside your big spaced bedroom.
Camella Bacolod South's Big House and Lot Properties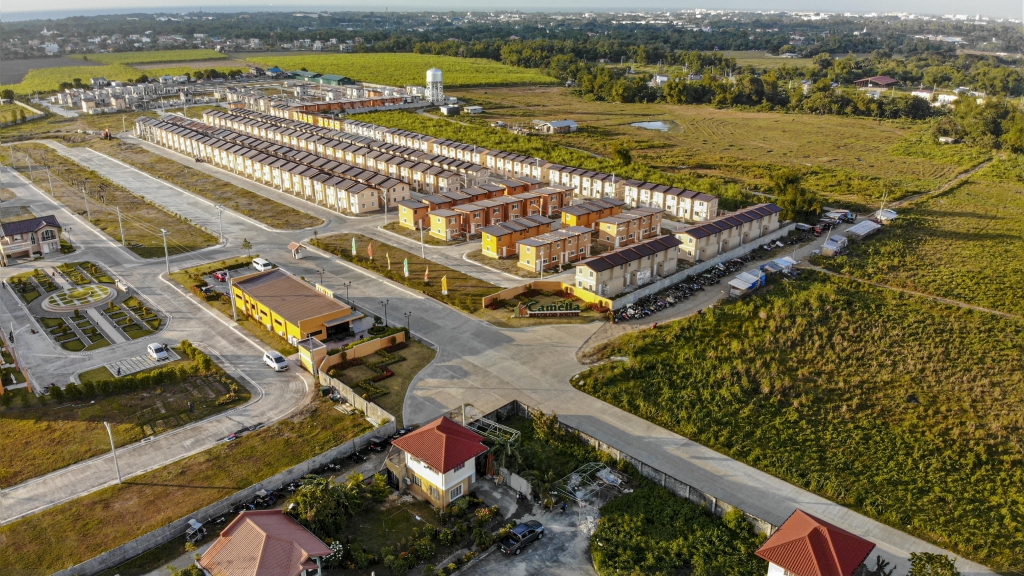 The highly urbanized Bacolod City is home to Camella Bacolod South, an exclusive, serene community with top-notch amenities and features situated in the Southern part of the city. Camella Bacolod South is dedicated to offering the best lifestyle to individuals from all walks of life, presenting clients with upscale home selections with modernly classic designs.
Camella Bacolod South offers a wide array of big house and lot properties for future homeowners, a good way of investing up for the future. Featuring the Camella Homes Series, owning a large house is right within your reach when you start investing in a home with Camella.
Camella Home Series in Camella Bacolod South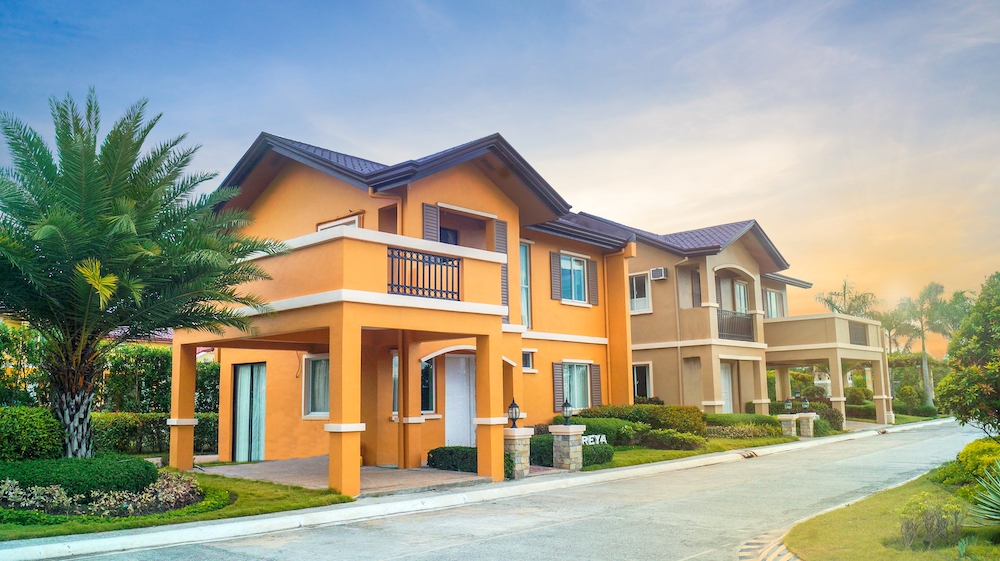 Freya and Greta are good options for large, luxury house and lot properties, perfect for large families.
The 23-hectare house and development properties have premier amenities, including an exclusive swimming pool and big, open spaces.
As Camella Bacolod South offers an upbeat and lavish lifestyle in the developing city, it also provides the best house and lot properties that go way ahead in giving an environment that will nurture you and your family while you live at peace.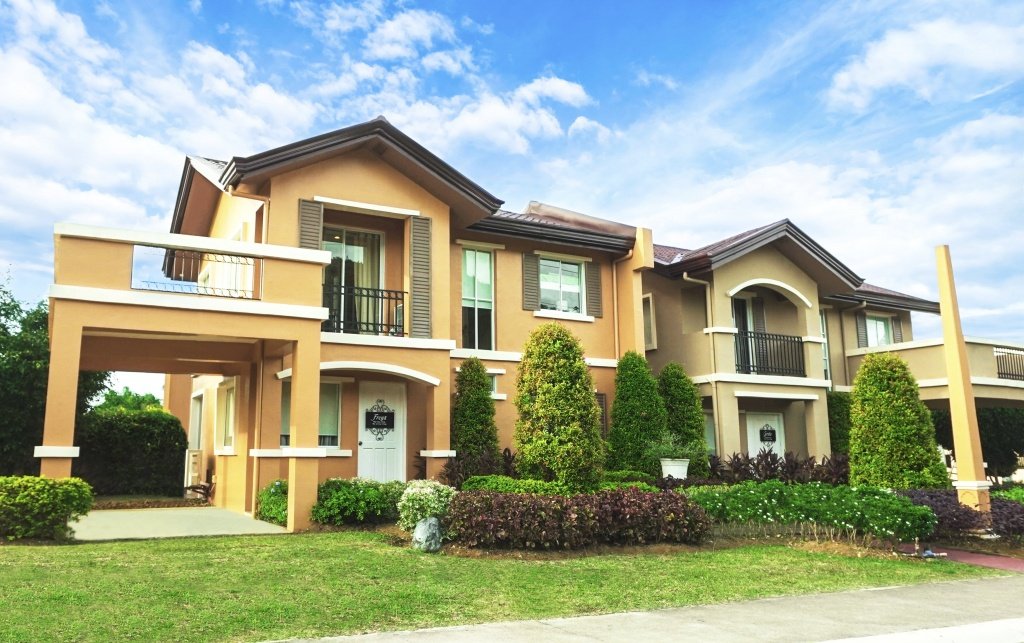 Check out our Houses for Sale Southern Bacolod
Discover our house and lot for sale in South Bacolod
By: Mira Maestrecampo