The Philippines has experienced a lot of disasters, crises, and calamities that have damaged not only these properties and assets but also the souls of Filipinos. However, as a happy nation, the people of the country are still experiencing these hardships.
Well, that's how Filipinos cope with the challenges, something that makes them stronger each day. Aside from that, a government is doing its best to help its citizens.
The administration is functioning well to give the people the rights they deserve.
It also implements rules and responsibilities, teaching us to be more patriotic to the country. The government is continuously operating and doing projects for the general public with the help of its people as well.
The administration is collecting taxes from its citizens to raise revenues for the government to facilitate the whole country and provide projects for public use.
These taxes generally come from people's income, some are from payroll taxes, and sometimes, most of them come from big corporate's income. Other taxes include the estate, excise, and other taxes and fees.
What is the importance of taxes in a country?
Some people probably have once asked where these taxes are going and why it is so essential for the state?
These taxes being collected from the people are being used to build new roads, which helps reduce travel time, providing convenience for individuals and the economy, which may lead to a better nation.
Through these taxes, the government is being given a chance to reach out a hand to those who can't provide for themselves and those who are affected by calamities, crises, and disasters.
Have you seen some main roads, public comfort rooms, streetlights, public entertainment, and any public services and infrastructure the government made? All these services and public infrastructure are being funded by taxes, collected by a respective department serving as the tax collector, which happens to be the Bureau of Internal Revenue.
Some taxes are imposed on the products people buy for their use or consumption. These are only a few of the things that taxes can do.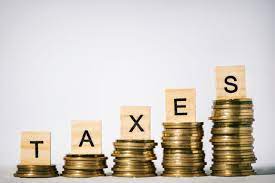 Why People should pay tax?
You can hear some employees complaining about the deductions of taxes in their salaries every half of the month or every month.
Paying our taxes is one of our responsibilities as citizens of the Philippines.
Each of us is a public duty or obligation to help the government fund public infrastructure projects and free medical services, housing, accessibility, quality education, transportation, social welfare, waste management, security, and many more.
Our taxes partially reimburse those who work in each department, including legislators, judges, executives, police officers, firefighters, medical personnel, soldiers, teachers, and professors.
These individuals work tirelessly and selflessly behind the scenes to support the administration. It means that paying taxes is more than just a responsibility or obligation as a citizen.
The law implements it, and penalties are imposed when you don't properly pay your taxes.
Still, it is more than just a requirement because it is more like an act that shows love for the country, your fellow Filipino, and the people working at the back of the stage for you.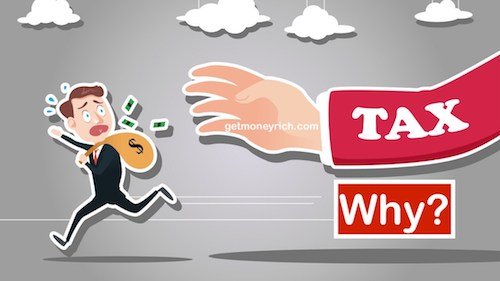 What are the taxable properties and assets?
We all are paying taxes, even if we don't know it.
There are specific taxes that a buyer, consumer, employee, corporation, and sole proprietor are paying. When people buy food or any product in the market, thvvey pay sales tax because each product is imposed.
The sales tax is tax being added to the price of a specific product that people are consuming.
The sales tax in the Philippines is 12 percent, which means that for every product you buy, you are also paying the 12% tax. Aside from the tax coming from sales, some taxes come from employees, self-proprietors, and business entities who are accruing or receiving income.
These taxes are called income taxes. The money received as salaries from payroll, profit, or revenue from products and services is all subject to income tax.
The rate of income tax in the Philippines is based on the amount of the revenue of an individual or a specific entity. The higher the income, the higher the tax, and vice versa.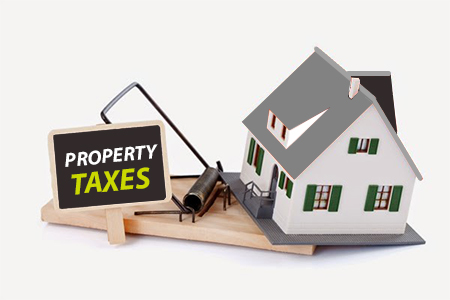 More so, BIR is collecting tax from properties and assets as well. If you buy a house and lot, you must pay Real Property Tax. It is commonly known as "amilyar." A home's tax depends on its assessed value and the determination of the municipality's tax rate, which the owner should settle every year.
You are subject to paying personal property tax if you own personal properties. Personal properties are properties that are movable and not attached to buildings or houses like vehicles, livestock, furniture, boats, pieces of machinery, equipment, and gadgets.
The tax of personal property depends on the places or the municipalities where the property is located and the actual value of the property; however, these personal properties have the tendency to depreciate, unlike real estate properties.
These taxes are being imposed on every product, property, asset, and salary to generate funds, which the government is using not only for projects, but also to create multiple incomes by putting them into business and investments to make more revenue for public use.
Who are the large taxpayers?
You can hear people, especially employees with large salaries, complaining about many taxes deductions in their payrolls. Yes, employees who receive money considered as income for more than 250,000 each year will probably need to pay income tax.
Big entities are also paying large amounts of taxes since they are also accruing a significant amount of income. Did you know that to be considered as large taxpayers in the Philippines, you shall be classified and notified by the Bureau of Internal Revenue through writing?
Yes, there is a criterion to be classified as one. Since the department is accountable for collecting taxes, it holds data of all taxpayers in the country, whether they are small or large taxpayers.
An article said that each person paying their taxes should be classified as a candidate to be a significant taxpayer in the country.
But who pays the biggest tax?
Well, the list of these large taxpayers changes yearly, depending on the income these companies accrue and the taxes they are paying.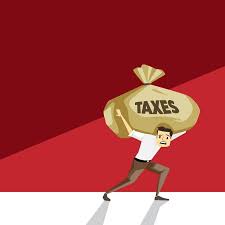 According to the data provided by the Department of Finance or the DOG in 2019, Banco de Oro Unibank, commonly known as BDO, is the one topped the list of large taxpayers in the Philippines. Aside from banks, business entities were listed on the data released by the DOF as the top taxpayers in the Philippines.
The Manila Electric Company or Meralco, Unilab Incorporation, Maynilad Water Services Incorporation, Mercury Drug Corporation, Philippine Ports Authority, and Globe Telecom. These corporations and incorporations help the country and its government to have funds for projects that will help the general public.
Guide on How to Pay Your Taxes Properly
If you just got your job and are probably new to this kind of responsibility, taking care of the responsibility may be a little tricky. But there are ways and guides on how to pay your taxes properly.
This blog serves individuals, companies, organizations, and employees regarded as major taxpayers in the Philippines and those new to paying taxes.
First and foremost, as a taxpayer of the country, you need to register your business, or your employer should disclose each money you receive from your services and sales to the respective department that collects the tax, which happens to be BIR. If you are an employee, your taxes will be automatically deducted from your salaries.
Still, if you own an entity, you need to register your business to BIR to consider it a legal running business in the country. Because the department needs this information to compute the tax rate you must pay, you must declare to them the income you get from your business to the department because it is the information needed to compute the income tax you need to settle.
Entities can pay their taxes through bank checks or cash.
Still, since most business entities are always so busy, it will be convenient for them to pay their taxes electronically. But the first thing to do is to file an income tax return by filling up forms and passing requirements.
At the moment, business entities can file ITR manually or electronically.
Second, you need to settle your taxes after a year of accruing income. Large taxpayers usually use bank checks to pay their taxes; some are paid electronically through the ePayment Channel. However, bank-to-bank transfer is more convenient and safer since the banks insure it.
The last one is to pay your taxes whatever happens. Please do not be late because penalties are imposed on people who aren't paying their taxes properly. It is a responsibility, so you better take care of it, so your business and employment run smoothly.
How Camella can help you settle your Taxes
Vista Land and Lifescape Inc. have served the country for over forty years. It has already gained the trust of most Filipino families through its quality homes. It deals with the help of one of its pioneer and popular brands, Camella.
For an affordable price, people can live in a house inside a peaceful and environmental village along with the perks of using cool and resort-themed amenities.
There are lots of interesting things that the property developer is offering not only to its homeowners but to all Filipino families. One of them is convenience.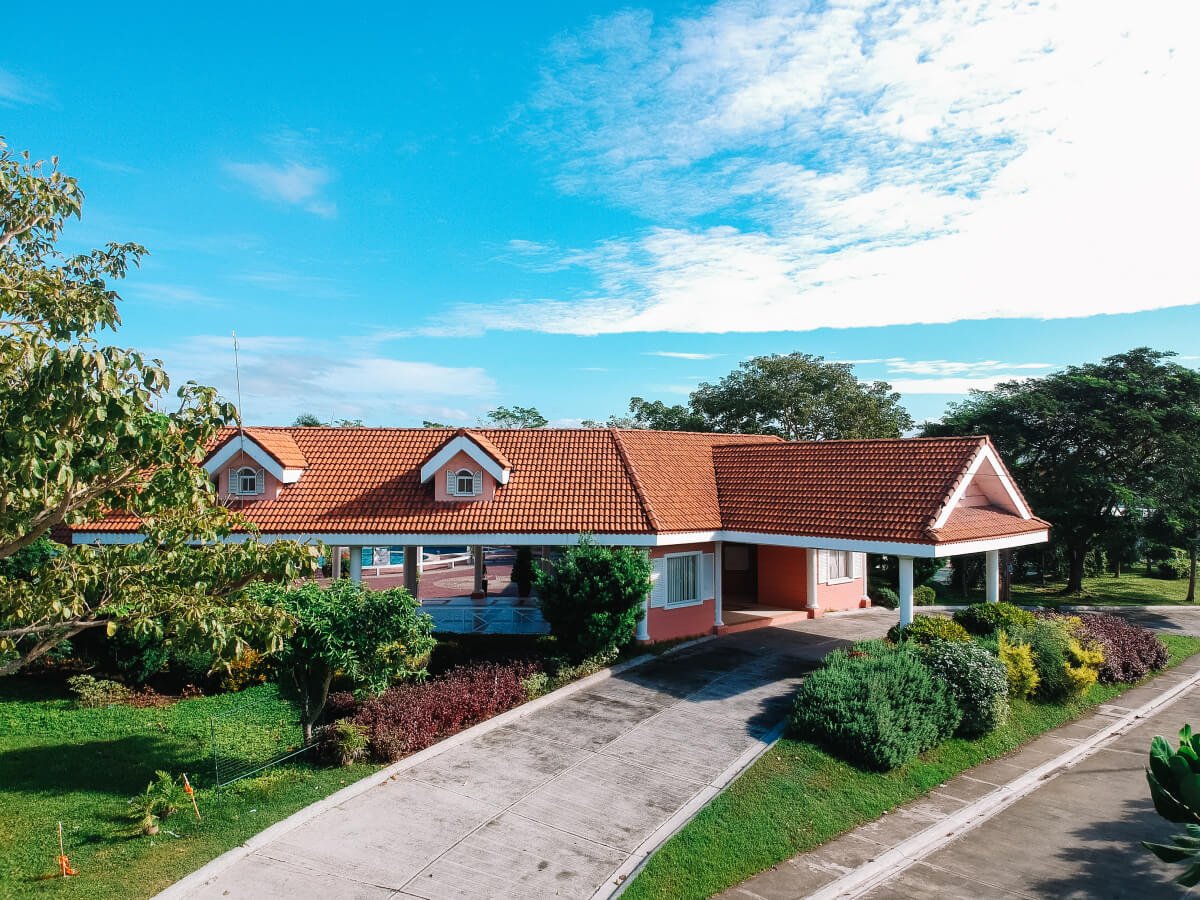 Every family living in the Camella community doesn't have to travel far to buy their daily needs. Camella's sites are near grocery shops, shopping malls, government facilities, learning institutions, hospitals, pharmacies, and entertainment facilities.
It means that all homeowners are just a few minutes away from their needs, which is convenient for busy people. Well, it is because convenience is one of the top priorities of the trusted home builder.
Aside from that, Camella offers all its settlers security and safety. Homeowners can sleep peacefully at night because trained security guards are roving around the area to ensure that no people with bad intentions have entered the vicinity.
There is also a guardhouse with trained security guards on duty to check if the people inside the area are homeowners or identified visitors. CCTV cameras are also installed in each area's corner for monitoring.
More so, there are a variety of homes that home buyers can choose from. Inside the community, with designs inspired by different countries along with Philippines culture, are the house models of Camella like Greta, Freya, Ella, Dani, Dana, Cara, Bella, and more.
These house models are built with different interior designs and house features that each family will surely love!
Since Camella offers these high-quality homes at reasonable prices, it is the perfect choice for individuals looking to start families and those looking to invest in real estate because it doesn't cost much money.
. Moreover, cool resort-themed amenities are being offered by the property developer. The clubhouses, basketball courts, swimming pools, kid's playgrounds, parks, and gardens are in the vicinity of Camella. All homeowners have the perks of using these facilities.
Buying a house, lot, or any real estate property at Camella is also a wise investment. Do you want to know why?
Well, the pioneer brand offers quality homes that last for so long. Did you know that a real estate property's value increases over time? Yes, it is right!
In 5 to 10 years, the value of your home or condo unit will rise, and you can sell it for a higher value than the price at the time you bought it.
You can also rent it out to your target tenants to generate monthly income, which you can use to settle your taxes. Sounds great, right? Camella is waiting for you!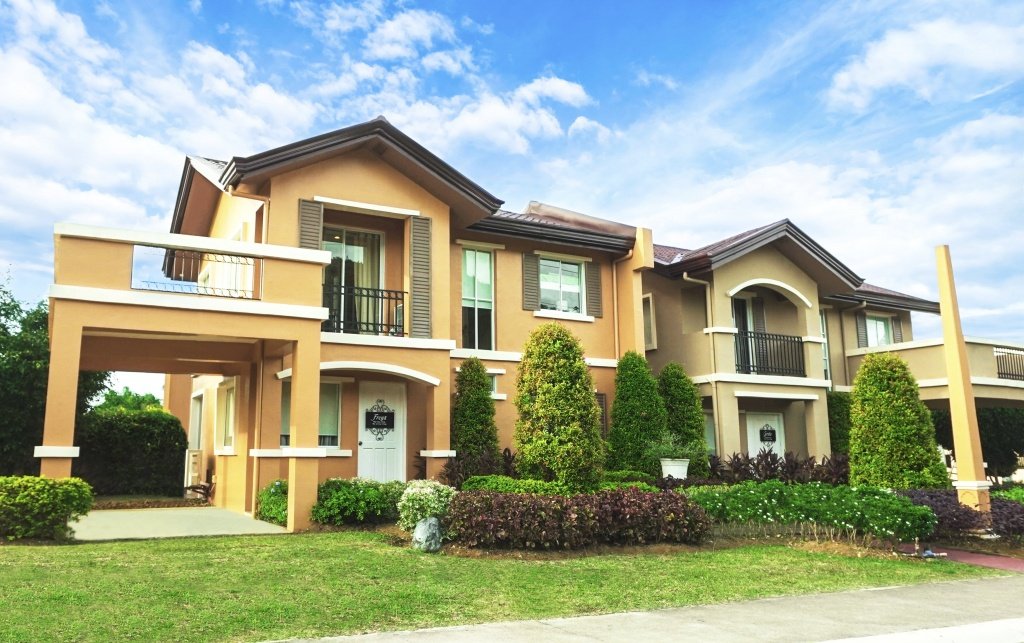 Check out our Houses for Sale in the Philippines
Discover our house and lot for sale in the Philippines