Have you ever heard of a place where you can witness stunning waterfalls, untamed jungles, lush forests, vast rivers, and pristine white-sand beaches? In the Cagayan Valley, a region in the northeastern part of Luzon, you can observe several natural attractions that catch people's attention worldwide.
It is blanketed by greenery as if being here is like having a taste of what tranquility feels like, along with what could be a perfect picture of the term "paradise." Indeed, you will quickly fall in love with its ethereal beauty when you set foot in the region. The way evergreen rolling hills and centuries-old churches envelop the area will make you wish to have a house and lot near these top tourist destinations.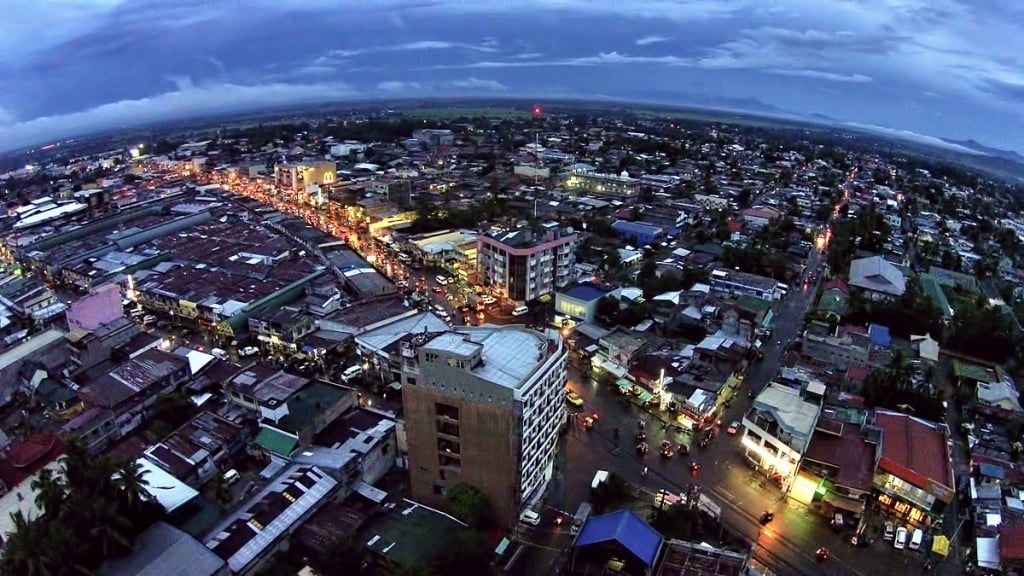 In terms of Cagayan Valley's geographical location, it is amusing that mighty mountain ranges surround it. The Cordillera is on Cagayan's left, the Sierra Madre on the right, and Caraballo mountain on the south. The Cagayan River, known to be the largest and longest river in the country, can also be found here. It runs throughout the region and gives valuable benefits to all sectors.
Furthermore, the region encompasses five provinces: namely Batanes, Isabela, Cagayan, Quirino, and Nueva Vizcaya. It hosts four booming chartered cities like Cauayan, Ilagan, Santiago, and Tuguegarao. All of these are excelling in their respective areas and benefiting from their resources. Hence, the region is also a home where you can have the most fun this summer.
It is also one of those many regions in the Philippines that houses breathtaking natural tourist spots. Here are some of those beautiful most-rated tourist spots that you should not miss:
Must-visit caves that are Truly Enchanting
The Cagayan Valley is home to enchanting limestone caverns and bat caves. There are approximately 300 caves in the region. Still, only 75 of them were legally documented in 1977 by the National Museum: an organization that oversees cultural, racial, archaeological, and anthropological collections in the Philippines. The fact that there are hundreds of them out there, it is noteworthy that you should get at least one or two of them.
Observe Unique Rock Formations in Callao Cave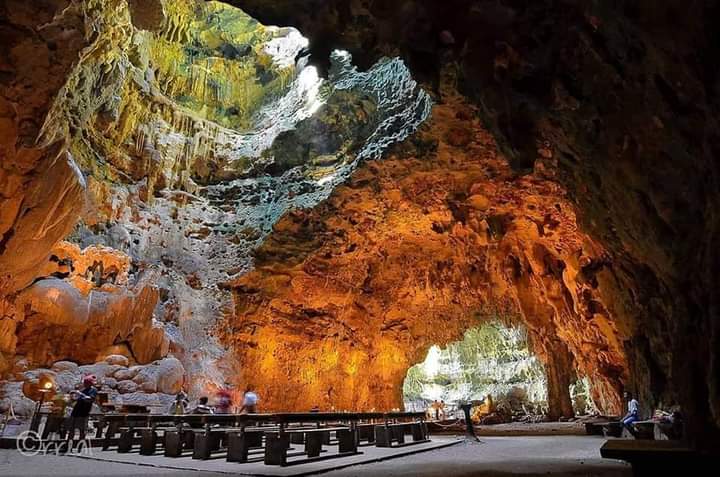 If there is a specific tourist spot that you should not miss when visiting the Cagayan Valley, no one can replace the outstanding charisma of the Callao Cave. It has a built-in church inside the first chamber, and you can take a short moment of prayer. There is an improvised altar where you can look and a massive hole above where the natural sunlight slips right through the cave. It is the cavern's highlight, so if you want a picture-perfect taken, this is where you could get that dramatic effect.
Also, there are a plethora of bats inside the cave, so make sure to be mindful of them. Unique rock formations such as stalactites and stalagmites are also abundant. So, if you want to see more of it with a much closer look, you have to take an almost 40-minute bus ride. Having a house and lot in Tuguegarao is advantageous when you return.
Visit the Almost Threatened Sierra Cave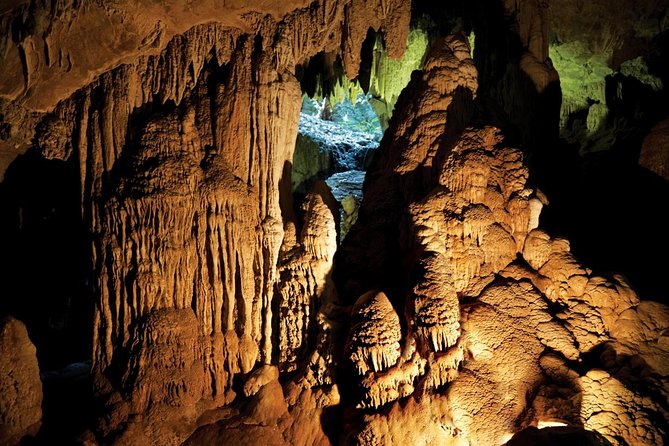 Are you still up for another cavern adventure? If so, there is another cave located in Callao Cave Tourist Zone, only 20 meters away from the Callao Cave. It is a limestone or karst cave known as Sierra Cave. Exploring its inside beauty is no easy feat, but everything is worth the hassle when you see its concealed beauty. Unique geological rock formations of stalactites, stalagmites, and calcite can be seen on them.
Perhaps, one of its most-sought features is the resemblance of rock formations to mini popcorns or pale cauliflowers. Marks on animals' teeth can also be seen from it. Book a visitation for the cave, and you will get an authorized companion.
Must-see Churches that are Now Centuries-old
Cities in Cagayan Valley, such as Tuguegarao and Cauayan, are also known to be a site where devoted Catholics are endearing to visit. It is the home of several Catholic churches that stood the test of time. Some are a hundred years old now, while others are still standing firm for centuries. Here are some of the must-see churches that you should stop by on your next trip to the Cagayan Valley:
Drop by the Oldest Church in Cagayan – The St. Peter's Metropolitan Cathedral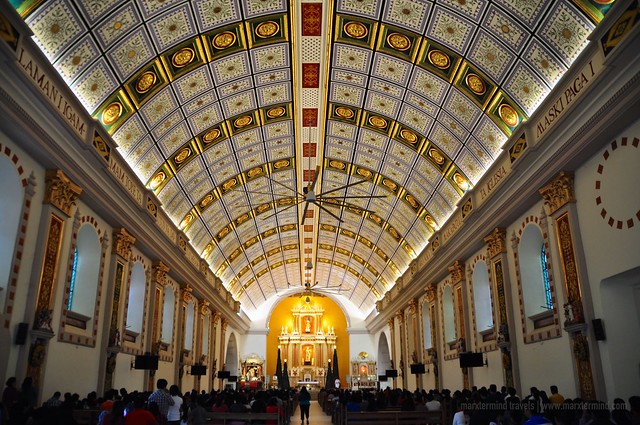 If you are strolling around the city of Tuguegarao, you can easily visit the Baroque-like church of St. Peter's Cathedral. It is only 5 kilometers away from a trusted housing development of Camella Tuguegarao and has long been considered one of the oldest churches in the city.
Dated back to the 18th century, this church is now a place where locals spend most of their time reflecting and meditating. It even has the relics of St. Peter himself and St. Paul II. Consequently, secure a time where you can drop by the most-sought church in Cagayan.
Visit the Religious Site of Calvary Hills Iguig Cagayan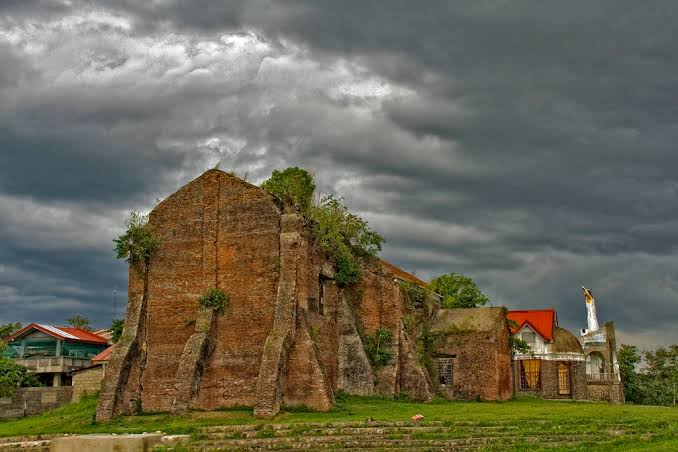 One of the places you should not miss when you are in Tuguegarao City is the cultural and religious site of Calvary Hills. During the Lenten season, people around the region flock to the area to either attend a mass in the Church of San Antonio de Galicia or visit the 14 stations that resemble the suffering of the Lord.
It is one of the Catholic's favorite because the church has a Gothic-inspired design and a buttress that is now uncommon in modern churches. Furthermore, these eleven-hectare green rolling hills are where you can have a better view of the Cagayan River. Take plenty of photos even in the sweltering summer.
Most-sought Natural Attractions in Cagayan
There is a widespread notion that the most beautiful places in the Philippines are seen in the Visayas. However, it is not entirely true because there is also a gem hidden in the northern part of Luzon. Cagayan, a less common region, is also a location of natural sceneries. There are pristine beaches, stunning waterfalls, and emerald rivers that you can explore. Some of them are:
Take an Extra Effort to Palaui Island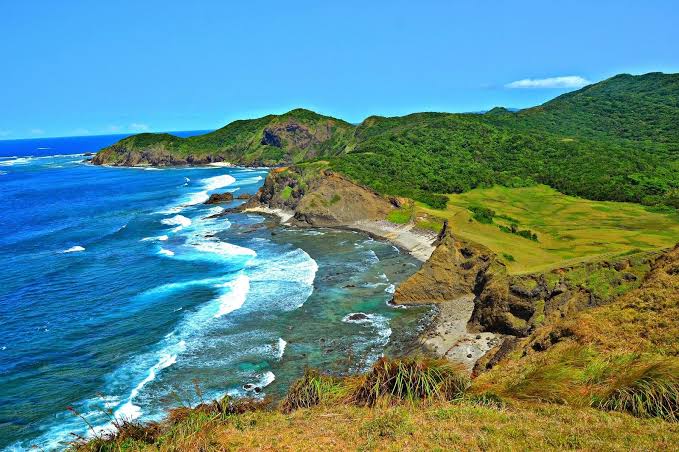 Do you want to have a secluded place where you can take time to reflect, meditate, and connect? You do not have to think much of that when you make an extra effort to go to the remote island of Palaui. It is located in Santa Ana, Cagayan, and the only route is through the port of San Vicente on the Cagayan mainland. Here, you can glimpse nature's raw beauty and artificial structures like the Cape Engano lighthouse.
Try Rafting and Kayaking in the Pinacanauan River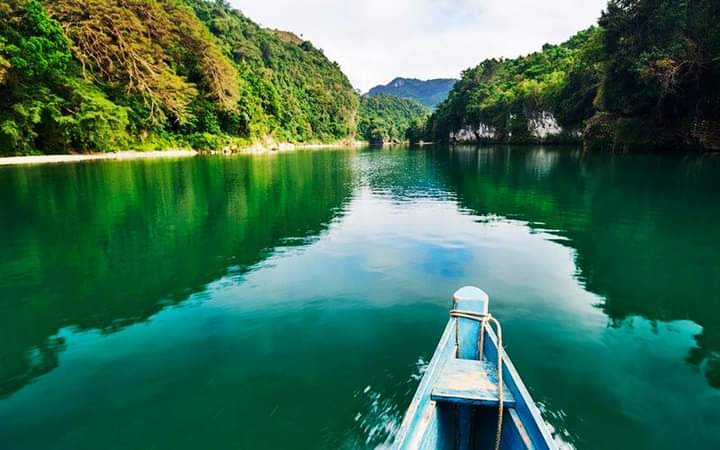 Getting the chance to try various water activities such as rafting and kayaking in the Cagayan Valley is astonishing. You can do both in the Pinacanauan river, passing through the region's prideful limestone formations and underground chambers. Hence, if you are too pressed to perform any more water activities, the Pinacanauan river is still a good place as it is surrounded by large mountains and caves perfect for hiking and spelunking.
Dip into Baggao's Blue Water Lagoon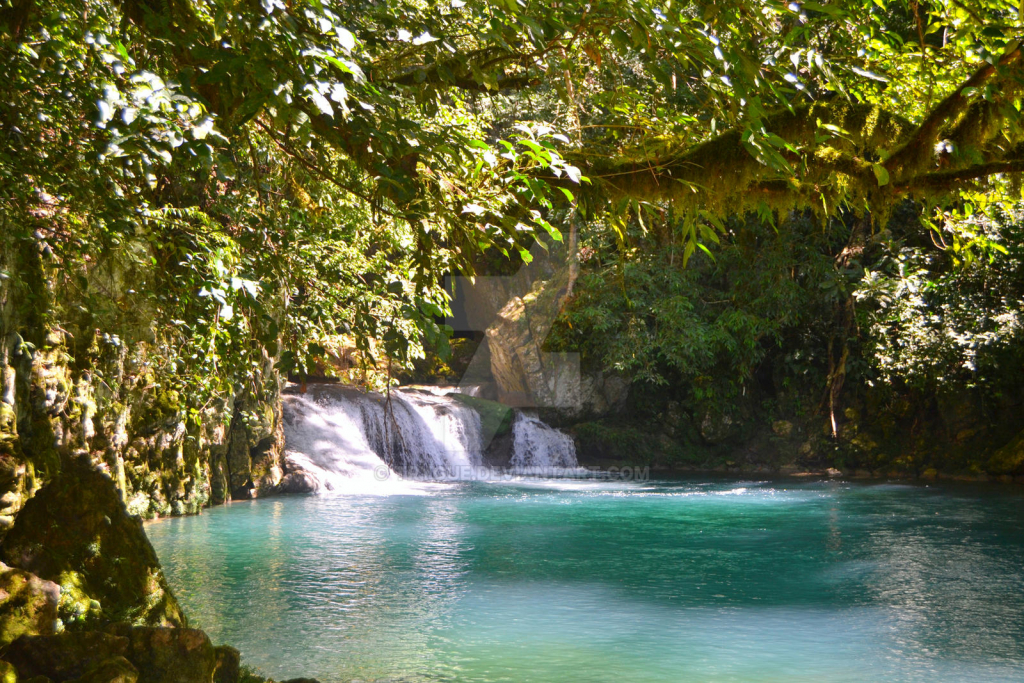 Spending time in the hottest places of Tuguegarao can be a little too draining. Why not travel across cities and dip into the cold waters of the Baggao Blue Water Lagoon? There are two routes available before you get into the ice-cold pool of the lagoon. A tour guide will ask you which of them you prefer. It could be the route into the forest or a way through trekking in the river. Either way, you will get to see the beauty of this emerald lagoon after some time. It is even surrounded by a plethora of wild orchids and tropical ferns – a genuinely soothing and fulfilling view!
Have Fun in Anguib Beach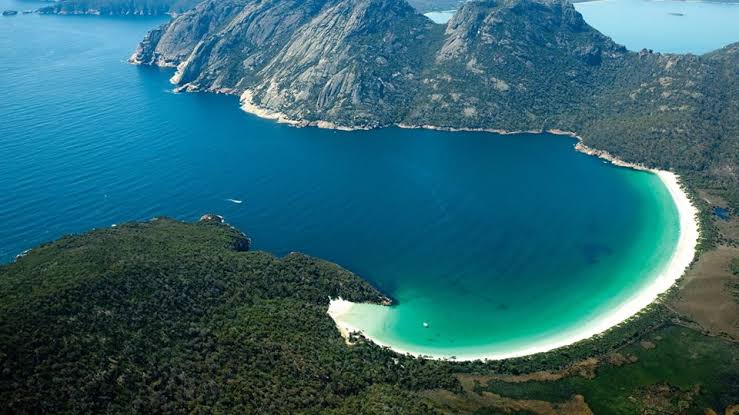 One of Cagayan's nature pride is Anguib Beach in Brgy. San Vincente, Santa Ana, Cagayan. It is considered one of the best white beaches in the north, with a long stretch of powdery white sand. Its water is astonishingly blue as a clear white sky.
After a long boat ride, you'll be asked what part of the beach you want to be when you reach the beach. There are two entrances, the first one will cost you 100 pesos for you'll be spending time in a more beautiful part, whereas there is a budget-friendly space but less attractive for 30 pesos fee. Nevertheless, the exclusivity of the beach will buy you more time to have a more serene vacation summer.
Based on all the top best places to visit in Tuguegarao and other cities in Cagayan Valley, it is also pretty observable that you will not run out of fun activities to try in this fun-filled region. Therefore, here are some additional actions that you can try in the Cagayan Valley region:
Witness the Festivity of Gawagaway-yan Festival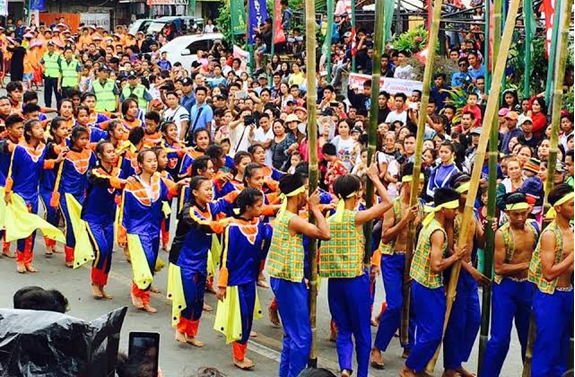 After spending a long day visiting the top tourist destination in Cagayan Valley, know that there is more to it than its natural and manufactured wonders. For instance, there is a most-awaited festival in Cauayan, Isabela. The Gawaygaway-yan festival is a city's celebration of their bountiful and unremitting living.
Witness the locals wearing colorful costumes while dancing along the streets. You can also attend a thanksgiving mass, an annual part of the celebration's program. Without uncertainty, you will not only return to your house and lot near the metro safely, but you will also bring home a good friend.
Experience Gastronomical Pleasure in Tuguegarao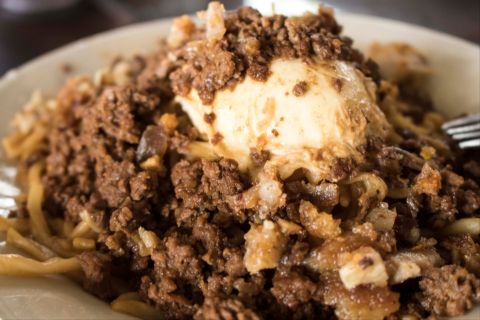 Who doesn't love good food, especially when traveling to a new place? When you are in Tuguegarao, it is unacceptable that you will not try to taste their local delicacies, particularly those made out of carabao. Since the place is abundant with the 'National Animal of the Philippines', you can see most of them in roadways, rice fields, and farmland. You can also see most of them in eateries, cafeterias, and retail stores. It is because Tuguegaranoenos do not only love taking care of the animal, but they also love to consume them.
Some carabao products that you can try in Tuguegarao are chicharon carabao, milky carabao candy, carabao milk, sweet beef tapa, and pancit batil patong. It would be best to try at least a couple or two as it can surely give you a particular gastronomical pleasure that you can only experience in Tuguegarao.
Live in Comfort and Style in Camella Tuguegarao

The capital province of Cagayan or Tuguegarao is an ideal place where you can build your future. It earned the marks of being the 'Center of Excellence for Higher Education, Science, and Medicine' in Cagayan Valley, 'Center of Commerce in Northern Luzon,' and even the 'Economic Center of the region II.' All of these dubs did not come easily to Tuguegarao.
They started in agriculture and eventually shifted to trading and services. Therefore, with all those economic advantages taken, it is only plausible to begin investing in real estate to have a decent home for you and your family within the economically booming city. If you're currently wondering where to live, there's no better place to stay than Camella Tuguegarao.
It is an 8-hectare Spanish Mediterranean-themed community with beautifully crafted homes. Each house models have an optional balcony or built-in balcony, and you can choose models from unique home designs of Arielle, Criselle, Bella, Cara, Dana, Ella, and Freya. House and lot units and lot-only packages are now ready for occupancy (RFO). So, worry no more, and get the premium life experience you deserve with Camella Homes.
Upgrade your Lifestyle in Camella Cauayan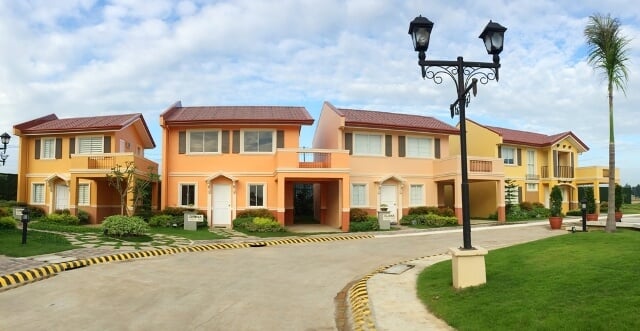 If you want to live in the 'Ideal City of the North' where the agricultural sector is thriving, you have to have a safe place that you can call home. The city of Cauayan in Isabela province is a major producer of rice and corn. Their banking and finance are robust in the city, too! As a result, living in this city is a progressive city where there is natural beauty will help you upgrade your way of living.
Invest in the trusted home builder in the Philippines if you purchase a house and lot for sale in Cauayan. There is no like Camella Homes regarding building affordable yet quality homes. In the Mediterranean-themed of Camella Cauayan, your family can get closer to living a holistic and upgraded lifestyle. It also has family-friendly amenities like a basketball court, swimming pool, clubhouse, and playground.
When you buy yourself and your family a house and lot for sale in Cauayan, your new address will be along National Highway, Purok 6, Brgy. Silawit, Cauayan City, Isabela. It is easy to spot because it is beside essential landmarks such as All Home, Coffee Project, and All Day Supermarket.
Moreover, all of your family needs are in Camella Cauayan. The certainty of being close to commercial centers, places of worship, educational institutions, and medical centers is satisfying. It is one of the most desired housing developments in the area, so there is no doubt that many people know that living in this friendly community means taking short walks or rides to attend to essential needs. So, settle now with Camella, where owning a home is rewarding.
Get the opportunity of having a holistic lifestyle when you reside either in Camella Tuguegarao or Camella Cauayan. Should you have further questions, visit Camella's official website. It contains detailed information that can answer all your queries.