by: Mark Daniel Espino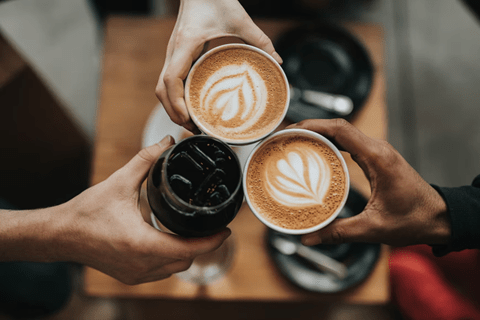 Iced or Hot?
When it comes to caffeine fixes, everyone is familiar with the bittersweet punch that coffee gives. It is usually in the morning, right after waking up, that we enjoy a sip of coffee – may it be in the form of a 3-in-1 coffee, an espresso, a latte, a macchiato, cappuccino, or simply black coffee. For coffee lovers, every cup just seems to embrace them with calmness, euphoria, and pleasant feelings that they need to go through a hectic day.
If you are the type of person who prefers a smaller dose of caffeine every day, there are surely other alternatives. The top-of-mind option would be the ever-famous milk tea. Milk tea does not just come in a plastic cup loaded with pearls. Its tea component has caffeine just like coffee does, perfect to give you sort of a right mid-day boost.
Just like coffee, milk tea seems to become easily accessible. This is because both big and little milk tea brands are popping up almost anywhere. Getting a cup is also made easy with a click away through the rise of online order and delivery apps such as Foodpanda and Grab Food.
In San Jose Del Monte, there would be a bunch of coffee and milk tea places with good ratings that you can find. So if ever you get to this side of Bulacan, here are the shops that you should not miss visiting to get your caffeine fix, may it be in the form of coffee or milk tea.
Top Four Coffee Shop Chains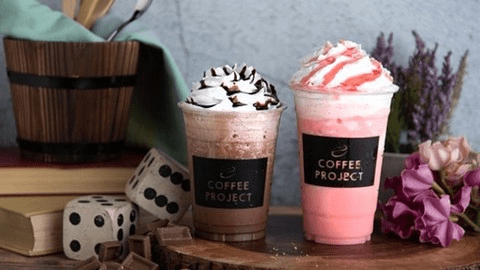 Coffee Project: Your Instagram-Worthy Cafe
If you opt to have an iced coffee, a Frappuccino, or an Americano paired with good and hearty meals like their pasta, sandwich, and rice dishes, Coffee Project is your place to go. You can find its branch a bit outside Starmall San Jose Del Monte.
Coffee Project's signature blend is made up of 70% Arabica coffee imported from Brazil and 30% Robusta coffee from Sumatra. With this combination, you will surely be surprised by a coffee that is rich in flavor and aroma, with a twist of chocolaty and fruity undertones.
If it would be your first visit, do not miss to try their best-seller, Vietnamese Latte, which is made with Nguyen beans from Vietnam. Their pastries are also something to look forward to. From a slice of cake to brownies and sweet snacks, they got you covered. This is all on top of the beautiful ambiance that is definitely Instagram-worthy.
The store opens at seven in the morning and closes at eight in the evening. It is available for dine-in, take-out, pick-up, advance order, and in-house delivery.
Kafe Klasiko: Coffee and Chill
Are you looking for a picturesque coffee shop where you can dine with your friends or family and talk about life, endeavors, and future goals? Don't worry. Kafe Klasiko in SJDM has you covered!
This newly opened coffee shop offers a wide range of food and drinks. These include coffee, Frappuccino, fruit tea, sparkling fruit tea, milk tea, and milk series drinks. Sparkling Soju Hawaiian punch is also available here in case you are looking for a different kick.
This coffee shop first opened in July this year, and many people have been enjoying the view, the food, and their exceptional drinks ever since. Their first branch is in Naic, Cavite.
Kafe Klasiko SJDM is located at Shell Gov F Halili, Tungkong Mangga, San Jose Del Monte, Bulacan.
You may visit their store from 11 am to 10 pm. They are open for dine-in, take-out, and delivery.
Deja Brew: Delicious food and drinks
Is it déjà vu? No way, it is Deja Brew. This coffee shop takes pride in its food and drinks, particularly its Frappuccino drinks, which include both coffee-based and non-coffee-based drinks. They also serve iced coffee, hot coffee, fruit teas, sweets, and snacks, and they sell homegrown coffee beans such as Robusta (P120), Kalinga (P120), Benguet (P120), Barako (P120), Arabica (P140), Hazelnut (P140), and Cinnamon (P140) (P140)
This coffee shop encourages our communities to get vaccinated, which is why they occasionally run a promotion in which you could get free fruit teas on the same day as your vaccination.
Deja Brew is located at Andrew Poblacion 1, San Jose Del Monte, Bulacan
Kape Sina Una: Coffee with a twist
Looking forward to a cup of hot coffee? How about coffee on ice? Frappuccino?
If yes, you better check out Kape Skrambol or Coffee Scramble if translated in English. A coffee experience with a twist, this coffee shop offers a unique coffee fix in the form of a scramble.
Their must-try flavors are Kape Hazelnut Skrambol, Kape Vanilla Skrambol, Kape Caramel Skrambol, vanilla sweet cream cold brew, and Tsoko Skrambol, all of which are priced at P177. They also serve hot coffee and iced coffee drinks, with prices ranging from P98 to P147.
Kape Sina Una is located at KM 41, Garden Center, Muzon, San Jose Del Monte, Bulacan
Top Three Milk Tea Shops
Gong Cha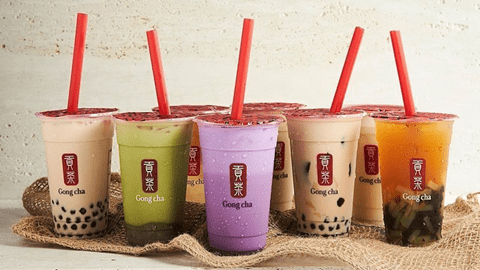 Milk tea, fruit juices, ice smoothies, brewed tea, chocolate beverages, and coffee are all available at Gong Cha. There are more than 170 stores worldwide, with locations in Taiwan, Hong Kong, Singapore, Macau, China, Malaysia, and the Philippines.
If you ever find yourself in the Gong Cha branch in San Jose Del Monte, do not miss trying the Alisan Milk Tea, a light-bodied and refreshing house special.
They are also known for their refreshing winter melon milk tea in their House Special Milk Winter Melon (P95, medium; P105), winter melon tea topped with thick milk cream, and Winter Melon Milk (P90, medium; P105), a delicious blend of milk and tea.
Gong Cha SJDM is located on the Upper Ground Floor, Starmall San Jose Del Monte, Bulacan.
The store opens at 9 am and closes at 6 pm.
CoCo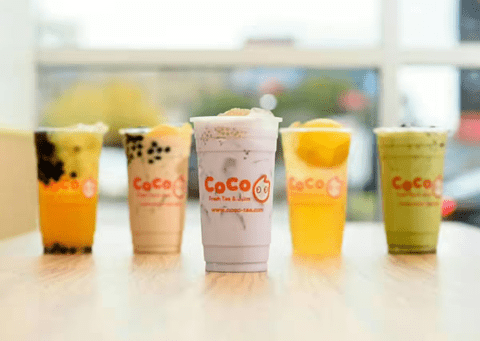 If you are having a trip to San Jose Del Monte and find yourself missing your CoCo pearls fix, don't worry. You can drop by their store in SM City San Jose Del Monte and get your CoCo milk tea fix.
As everyone would agree, Panda Milk Tea is one of the best-sellers, and it is a great option if you are ordering for the first time at CoCo. Its two distinct sinkers enable a more complex drinking experience.
In terms of flavor, the brand does an excellent job of balancing sweetness with a distinct tea profile. The Panda Milk Tea (P90, regular; P100, large) combines the best of both worlds with white and black pearls to give you your fix of the ultimate CoCo drink.
CoCo is located at Lower Ground Floor, SM City San Jose Del Monte, SJDM, Bulacan.
Macao Imperial Tea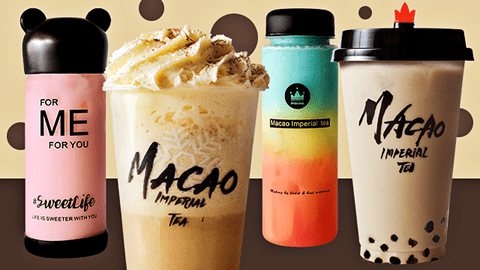 While we are all quarantined, our favorite milk tea brand from China's Vegas has thankfully opened its doors to us. Macao Imperial Tea is one of the few exceptions in the country's milk tea scene dominated by Taiwanese brands, distinguished by its origin and the infusion of jasmine tea with milk, pearls, and swirls of cheese.
Do not think twice. Grab their classic Cheesecake and Pearl Milk Tea (P120, 16oz; P140, 23 oz), a one-of-a-kind combination found only in Macao. If you do not know what to order, you can check real time reviews and get the best recommendations.
Macao Imperial Tea is located on the Upper Ground Floor, SM City San Jose Del Monte, SJDM, Bulacan.
A coffee or milk tea is more than just its flavor or aroma. It is also about how it brings together our stories and the emotions that it evokes in us – that early healthy rush of adrenaline or the calmness we feel that we need throughout the day. These are simply the feelings we desire close to our home.
Just a few minutes away from these stores is Camella Monticello, an emerging premier address in San Jose Del Monte, offering house and lot for sale in Bulacan, ranging from two to five bedrooms. For more details, visit Camella Monticello's property page.