The province of Tarlac is usually known for its sugar plantations and vast rice productions. However, only a few knows that it is a growing ecotourism destination in the country.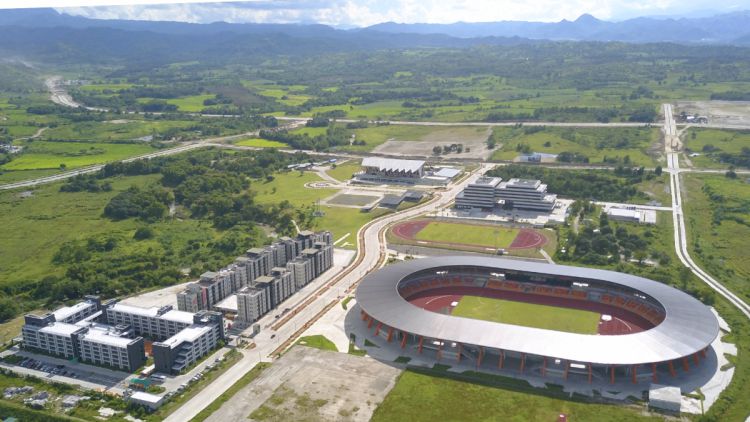 In fact, various natural wonders and scenic spots are found in this thriving province up north. In the list below, we explored five must-see tourist attractions in Tarlac for a fun and nature-friendly adventure.
1. Mt. Pinatubo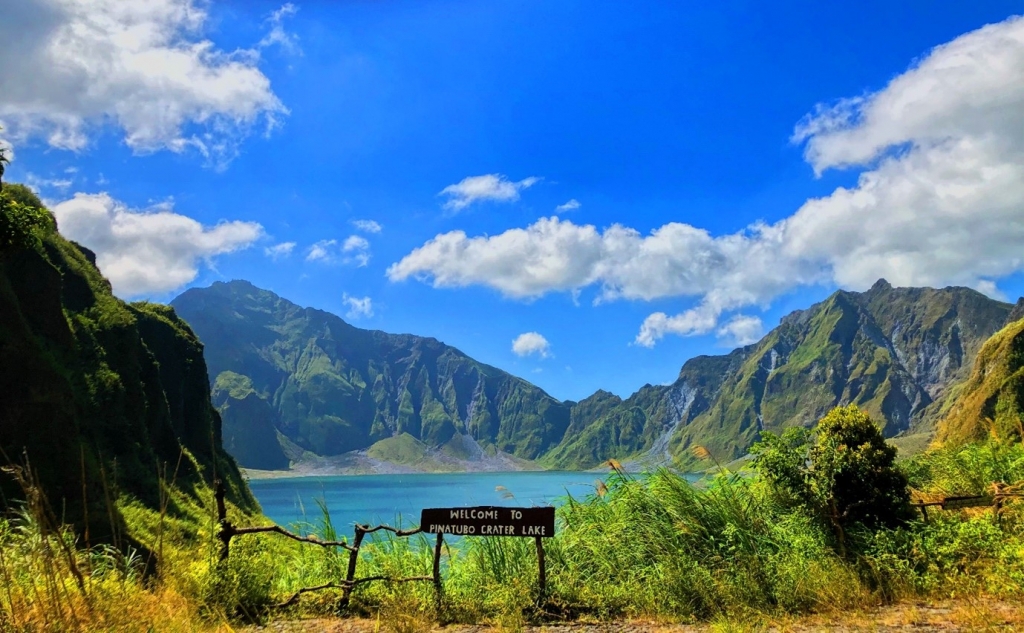 Jumpstart your trip in Tarlac with an exciting hike to the world- famous Mt. Pinatubo. Sta. Juliana in Capas, Tarlac is the most popular route going to the crater of Pinatubo. Thrill seekers are bound for an epic adventure on the way to the peak with a bumpy 4×4 ride lasting for roughly an hour or a rewarding trek for about 3 to 4 hours. On top waiting is the breath-taking crater that features turquoise-blue waters. You can also enjoy kayaking and swimming in the area.
2. Timangguyob Falls
Enjoy a refreshing time by taking a quick dip in the cool waters of Timangguyob falls in San Clemente, Tarlac. Standing more than 50 meters-high, the majestic falls can be reached in an hour or so hike through an established trail. Natural pools are found at the foot of the falls. A lot of activities can be done here like swimming, picnic, camping, and hiking.
3. Kart City Tarlac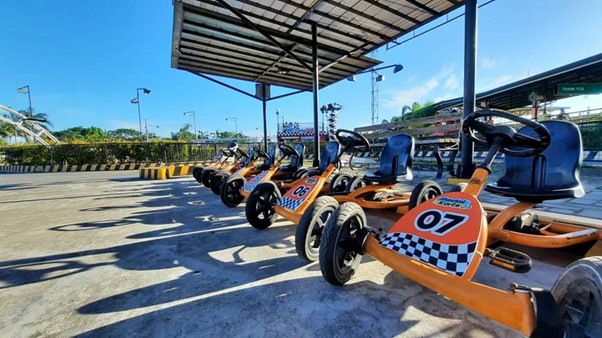 Adrenaline junkies can satisfy their need for speed in Kart City Tarlac. If you love racing and go-karting, this favorite destination in the province is the best place for you. Kart City Tarlac is frequently visited by guests for its unique and one-of-a-kind karting experience in its 700-meter race track. Aside from racing, you can also go singing in their karaoke rooms or eat a hearty meal in the restaurant. KCT is hard to miss as it is along McArthur Highway Tarlac City (in front of SM Tarlac).
4. Monasterio de Tarlac
Located in San Jose, Tarlac, a quick visit to the province would not be complete without a stop at Monasterio de Tarlac. The monastery is part of the Mount Resurrection Eco park. It is believed that it houses a relic of the true cross of Jesus. Standing at the top is a 9.14 meter statue of the Risen Christ. The pilgrimage site is perfect for those who want to reconnect and spend a solemn time in nature.
5. Capas National Shrine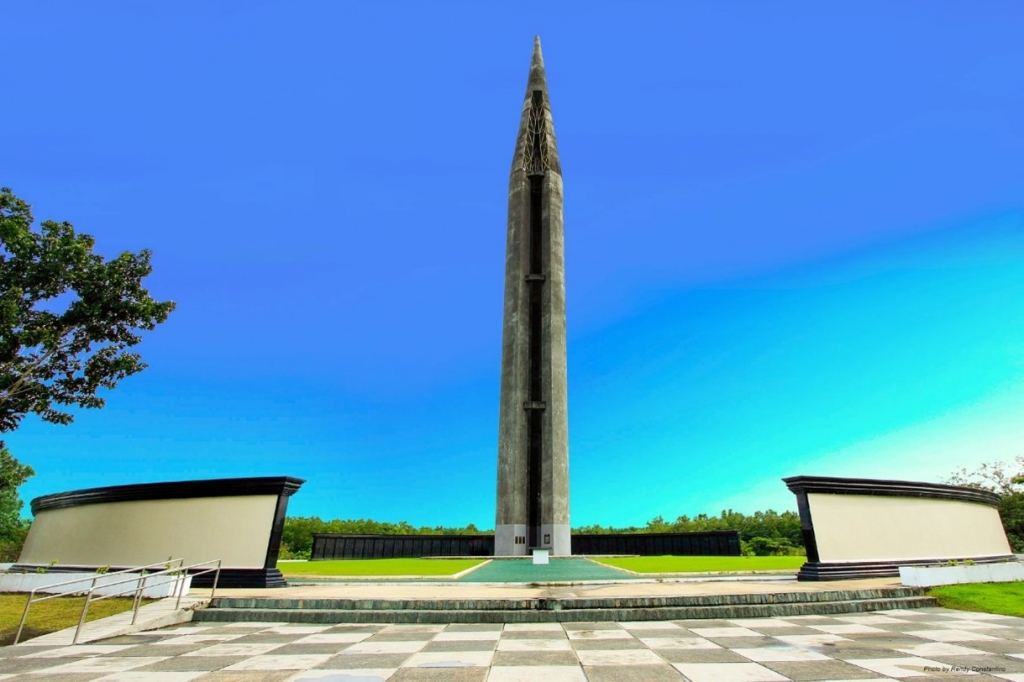 Still can't get enough of Tarlac? There's still a lot to explore and discover. As the province becomes an emerging tourism destination, myriad of opportunities is opening up to those who want to explore life in this hidden gem up north.
Why Tarlac?
Found in the heart of Central Luzon, Tarlac City is the capital city of Tarlac province. It is one of the busiest gateways in the North due to its strategic location. The landlocked province is a favorite stop over among travelers on the way to Ilocos or Cordillera.

Considered to be a melting pot up north, there is a diverse mix of cultures in Tarlac with four major ethnicities present such as Kapampangans, Pangasinans, Ilocanos, and Tagalogs. The vast resources of the province make it an agricultural giant that produces rice and sugarcane in Central Luzon.

In terms of investments, Tarlac is thriving with developments in various industries including agriculture, fish production, clay making and real estate. The province has good infrastructures helping it become more accessible to a lot of people, particularly to investors. One of the roads in Tarlac is the popular McArthur highway that connects the city to other destinations in the north. Tarlac serves as a gateway to tourist spots in Zambales, Pangasinan, and Baguio. There are also major highways in the area including the Subic–Clark–Tarlac Expressway (SCTEx), which connects with Tarlac–Pangasinan–La Union Expressway (TPLEx) and then Central Luzon Link Expressway (CLLEx) in Tarlac.

One of the key cities in Tarlac is Capas, dubbed as Tarlac's Next City and Tourism Capital, for its proximity to many tourist spots such as Mt. Pinatubo, Capas National Shrine, Death March Monument, Aquino Ancestral House, Tarlac Recreational Park and the rising New Clark City. This makes the city an ideal place to live and settle because of the vast opportunities present.
Camella Capas: Beautiful Homes in A Timeless Community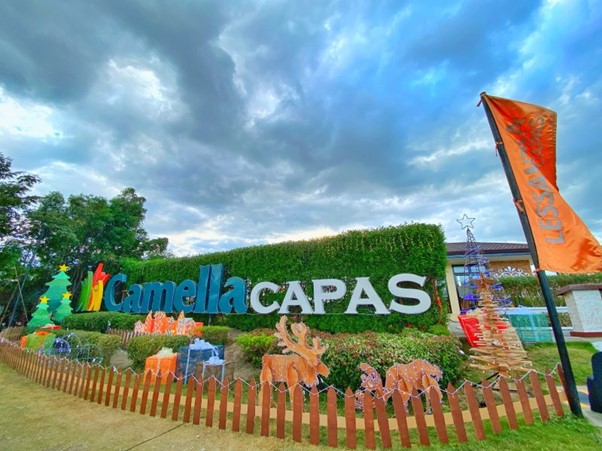 If you're looking for a trusted home builder in Tarlac, Camella Capas is the best place to find your dream house and lot in Tarlac. The master-planned development features a 17-hectare Mediterranean-inspired community complete with impressive amenities that include a clubhouse, swimming pool, basketball court, pocket parks and a gated entrance.
The beautifully crafted properties of Camella Capas are strategically located along McArthur highway in Barangay Dolores where various essential establishments are near like business centers, shopping malls, schools, hospitals, churches, and major transportation routes. It is also 30 to 40 minutes away from major road infrastructures like SCTEX, TPLEX, and CCLEX.
You can choose a design based on the house model selection of Arielle, Criselle, Ezabelle, Frielle, Bella, Cara, Dani, Ella, Freya, and Greta. All house and lot for sale in Tarlac are two-storey structures that feature at least 2 bedrooms, toilets and baths, a spacious kitchen, a dining area, and a quaint living room. Camella Capas is safely equipped with 24/7 security and a gated entrance and exit to keep you and your family safe and secure.

Your dream house and lot in Capas await in Camella Capas. Homeowners can enjoy a fun, fulfilling and holistic life in the heart of Tarlac.
Investment starts at ₱4,515,000. non- ready for occupancy (NRFO) and ready for occupancy (RFO) units, and lot only are now available. Visit the official webpage of Camella Capas and on social media to get more details.
Camella Tarlac: Your Next House and Lot at Tarlac's Capital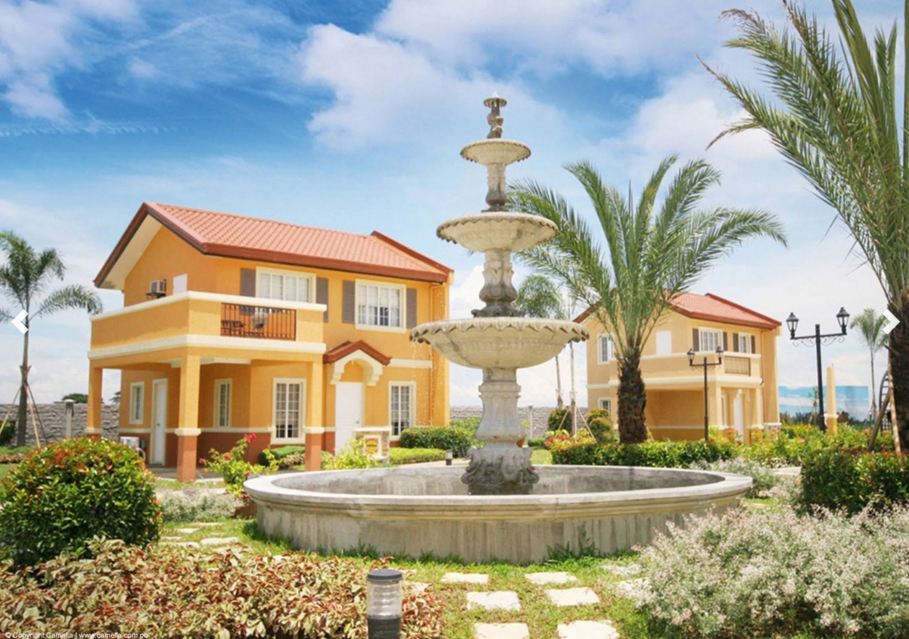 Another place you can find your dream home is in Tarlac City. If you are looking for a house and lot in Tarlac's component city, Camella Tarlac is the perfect place for education, celebrations, and accessibility. Camella Tarlac is a 44-hectare Mediterranean-inspired real estate development perfect for families and OFWs, and retirees who want to have their own home.
Camella Tarlac has a clubhouse, swimming pool, basketball court, pocket parks, and playground that you and your family can enjoy. An upgraded lifestyle is more possible at Camella Tarlac with the wide range of house models available. Arielle, Criselle, Ezabelle, Frielle, Aliyah, Alli, Bella, Cara, Dani, Ella, Freya, and Greta are the models available for this safe and secure neighborhood.
There are many good reasons to live in Tarlac City. First, Tarlac City is accessible to major road infrastructures, many of which were mentioned above. If you plan to have a quick weekend getaway, Tarlac City is accessible to nearby vacation spots in North Luzon like Zambales, Pangasinan, and Baguio. If you love celebrations, Tarlac City has its own Melting Pot Festival that commemorates the first inhabitants of the province.
Having a house and lot in Camella Tarlac also grants you the privilege of living in Tarlac's education center. Tarlac City has Tarlac State University and other acclaimed educational institutions. Investment Starts At ₱4,765,000.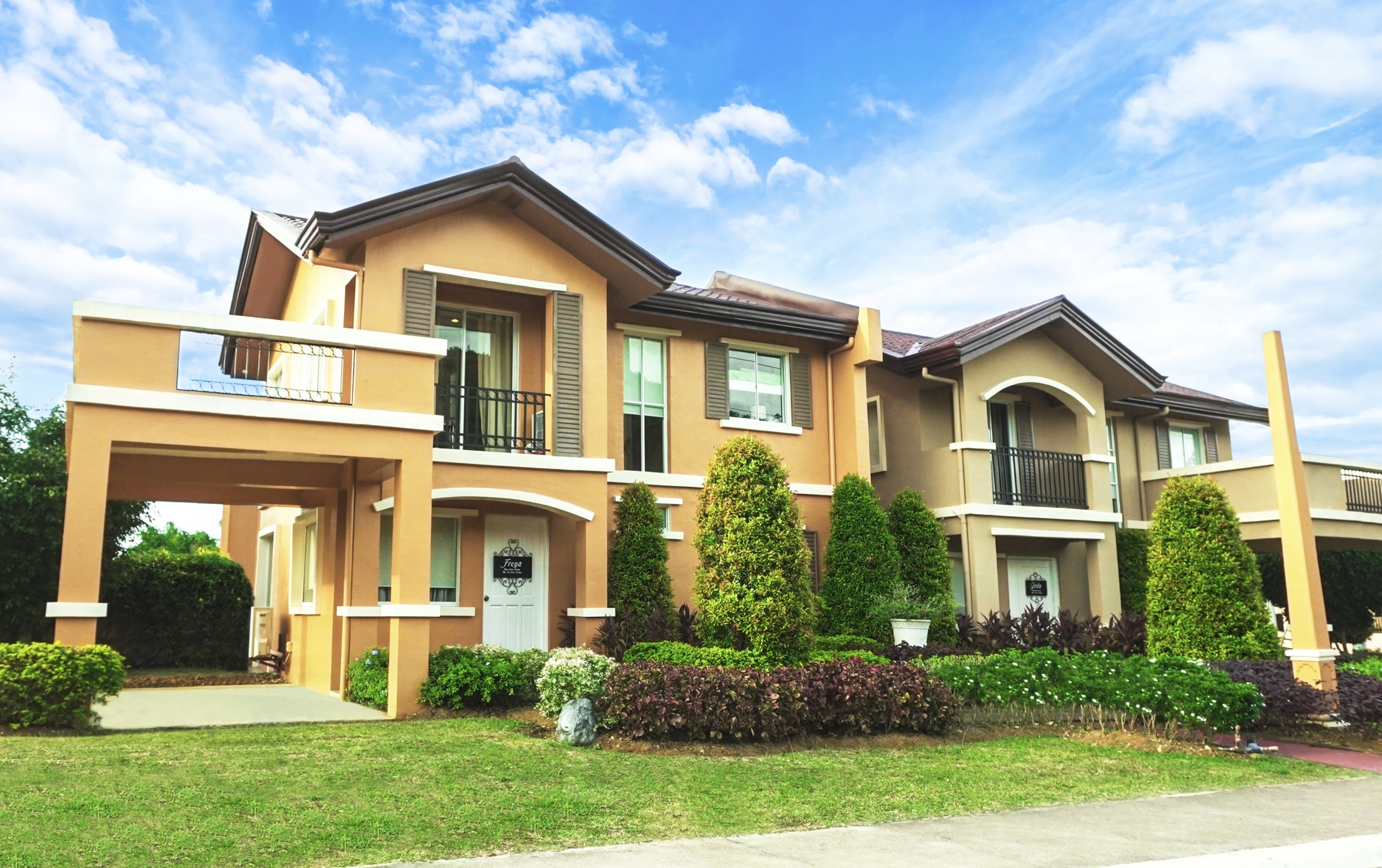 Invest a House and Lot for Sale in Tarlac
Check out our catalog of houses in Tarlac!