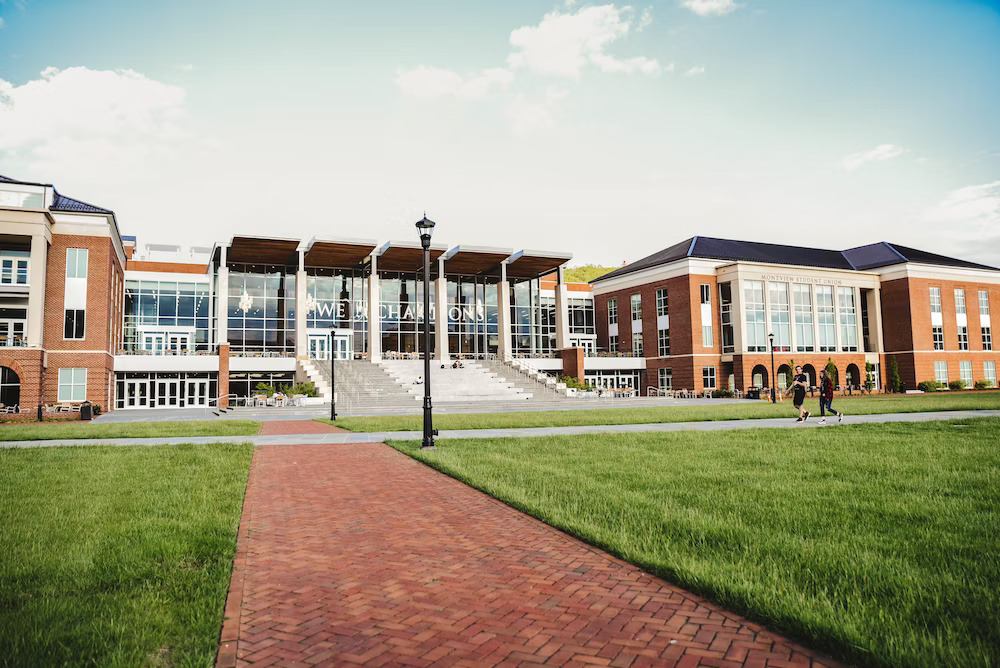 Iloilo City : The Heart of the Philippines
Iloilo City is one of the top tourist spots in the Visayas islands. Aptly dubbed 'the Heart of the Philippines," Iloilo City enjoys a central location within the country and its people are known to be soft-spoken and gentle. However, when it comes to education programs and rankings, it's anything but gentle.
Many of the top Philippine universities can be found in Iloilo City. Students from all over the province and even around the country flock to the city's many top universities to find the perfect option. This is one of the reasons why lots of students and their families live and invest in Iloilo.
Get to Know the Top Colleges and Universities in Iloilo City
There is no shortage of impeccable universities in Iloilo City. If you're looking for quality education that tops rankings in the Philippines and Asia, then you're sure to find a campus that offers a variety of programs in Iloilo City.
1. Central Philippine University
Address: Lopez Jaena St., Jaro, Iloilo City
There are only over 80 Philippine universities granted autonomous status by CHED. To be counted as one of these institutions, a school would need to demonstrate excellence in the programs offered. In Iloilo City, Central Philippine University is the only school to achieve such status. Also known as CPU or simply "Central," Central Philippine University is a private research university whose history is steeped deep in the Philippines' history.
CPU was a pioneer in nursing education in the Philippines, with a mission hospital founded in 1901 that served as an early training center for nurses. In addition, CPU was also the first to offer a Baptist theological seminary in the country and government-recognized agricultural programs outside of Luzon.
2. West Visayas State University
Address: Luna St, La Paz, Iloilo City
Another one of the oldest colleges in Iloilo City, West Visayas State University (WVSU) was founded in 1902. During its inception, the school was part of the Philippine Normal School System established by the American colonial government. At this time, it was called the Iloilo Normal School. By 1966, WVSU, colloquially called by Iloilo locals as "West," acquired its university status.
WVSU is one of the most prolific Philippine universities in teacher education, nursing, and medicine. It's also a huge education complex with one main campus in La Paz and six satellite campuses throughout Iloilo. As the university continues to expand, so do its offerings. In 2020, they opened a College of Law, closely followed by the College of Dentistry.
3. University of the Philippines Visayas
Address: New Administration Building, Miagao, Iloilo City
The University of the Philippine Visayas (UPV) is an integral part of the University of the Philippines System. Recent polls have placed the school in high rankings in Iloilo City (#1), the Philippines (#13), and Asia (#2008).
Similar to its other Philippine system counterparts, UPV excels in many programs, but it is a leader in the field of marine and fisheries. In fact, it's the center of fisheries education in the whole country. It also enjoys a strategic location in Miagao, giving it reach in two areas: Iloilo City and Tacloban City.
4. University of San Agustin
Address: General Luna St, Iloilo City Proper, Iloilo City
The University of San Agustin (USA or "San Ag") was established as an exclusive all-boys school in 1904. It was officially considered the first university in Western Visayas in 1953. The private Catholic research institution was founded and operated by the Order of Saint Augustine and has since evolved into a center for the arts.
Today, USA is well-known for being a premier private university with colleges focused on science, technology, commerce, law, health-related science, and theology, among its diverse range of courses.
5. John B. Lacson Foundation Maritime University
Address: MH del Pilar St, Molo, Iloilo City
The John B. Lacson Foundation Maritime University is a specialized institution producing one of the best maritime education programs in the city. It's universally acknowledged as a center of excellence in the maritime sector, being the first among Philippine universities to obtain a Det Norske Veritas (DNV) accreditation.
A DNV accreditation ensures that maritime universities maintain a set of rules, standards, and procedures up to par with worldwide industry standards. This makes graduates from the school extremely hirable with tons of employment opportunities anywhere in Asia and the world at large.
6. Iloilo Science and Technology University
Address: Burgos St, La Paz, Iloilo City
The Iloilo Science and Technology University (ISAT), formerly Western Visayas College, is one of the biggest universities in Iloilo City both in terms of scale and courses offered. The state research university has several campuses. Its main campus is located in La Paz, and it has an external campus in Miagao, Dumangas, Barotac, and Leon.
ISAT is a chartered polytechnic university, meaning it offers a wide range of specializations from courses in agriculture, fishery, engineering, science and technology, forestry, business, health, computer, criminology, and maritime, to name a few.
7. St. Paul University Iloilo
Address: General Luna St, Iloilo City Proper, Iloilo City
St. Paul University Iloilo (SPUI) is a Catholic school that offers basic, secondary, and tertiary education in Iloilo City. It is one of the most outstanding universities in Iloilo because it's the first private university to be accredited by the Asian Association of Schools of Business International.
Beyond its distinction in the field of business, SPUI has recently become one of the best universities for Physical Therapy (PT). Under the College of Rehabilitation Sciences, SPUI has produced several PT board top-notchers proving that it's one of the top universities in the city, deserving of its high rankings.
8. Iloilo Doctors' College
Address: Infante St., Molo, Iloilo City
While there are numerous universities in Iloilo City offering medical training, Iloilo Doctors' College is the one with curriculums designed specifically for medicine, nursing, and midwifery. There is no doubt that the college is one of the best in terms of campus infrastructure and tech-based medical tools, but its holistic approach to medical training is simply unrivaled.
Iloilo Doctors' College is committed to producing medical professionals who are not only well-trained but also well-rounded. The college has been an active participant in contributing to the national economic and social progress goals. It also instills in its graduates moral and spiritual values like no other.
University of Iloilo
Address : Rizal St, Iloilo City
Founded by former Iloilo City Mayor Fernando H. Lopez in 1947, the University of Iloilo (UI) aims to provide excellent education and training to students at fees they can afford. The university envisions making education accessible to the masses in pursuit of its mission to "make lives better through education."
Housing nine colleges that currently offer program in the fields of: criminal justice, education, information technology, engineering, maritime, law, allied health and sciences, management and accountancy, and arts and sciences.
Get Access to the Best Universities in Iloilo City from Camella
If you have your eyes set on any of the universities in Iloilo City, then you have to do ample preparation to secure a spot. Universities with high rankings are on the lookout for exceptional students who have good educational standing in their primary and secondary schools. More importantly, you're primed to get into the best universities in Iloilo if you're a resident of the city itself.
The Premier Master planned Development in Iloilo City
Stay close to campus in Camella Savannah, the premier master-planned community in Iloilo City. Taking inspiration from the warm and welcoming suburbs of the American South, Camella Savannah offers you homes that make studying conducive and family life more rewarding. Have your own slice of suburbia within reach of the best universities in Iloilo and enjoy campus life from the comforts of your family home.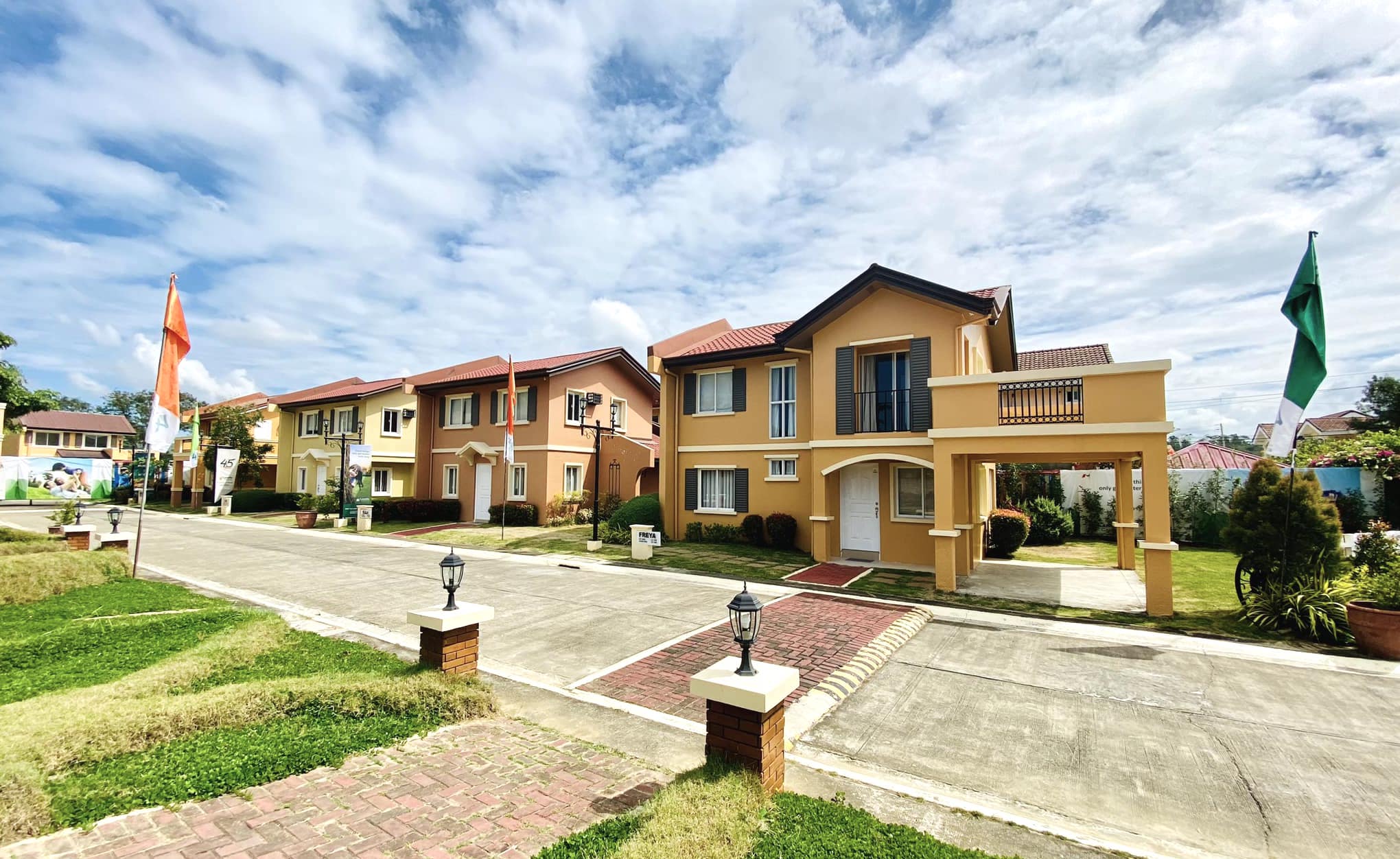 Check out our House and Lot for Sale Properties
Discover our house and lot for sale properties in the Philippines