Bohol is undoubtedly one of the most popular tourist destinations, known for its pristine white beaches and unique attractions. Dubbed as the famous Chocolate Hills' home and the world's smallest primate called the Tarsier, this magnificent island in Central Visayas is a tropical paradise for anyone looking for one unforgettable adventure. Also a haven for diving, rich marine biodiversity thrives in the Bohol sea. We gathered five budget-friendly resorts for the ultimate holiday getaway in Bohol island in the list below.
Island World Panglao
Located near the world-famous Alona Beach, Island World Panglao is a modern beach resort that features a unique set of minimalist bungalows and a sizeable 25-m lap pool. A highly-rated resort's private beach in Panglao island offers big rooms with complete room amenities, wifi, and an outdoor spa. They also offer a shuttle service to and from Alona Beach. Their friendly will surely make your stay extra delightful.
Visit their page here for more info.
Tamarind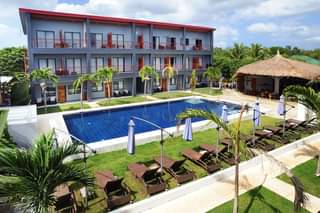 With Tamarind's chic accommodation with a huge infinity pool and complete room amenities are like the ones in luxury hotels, budget travelers can never go wrong. The resort's aesthetic vibes make it one of the hottest budget-friendly places Bohol resorts. Situated in a great location, it also offers airport transfers and a shuttle service. Danao Beach is 1.6 km from Tamarind, while Dumaluan Beach is 2.5 km away from the resort.
Check the place here.
Ohana Resort Panglao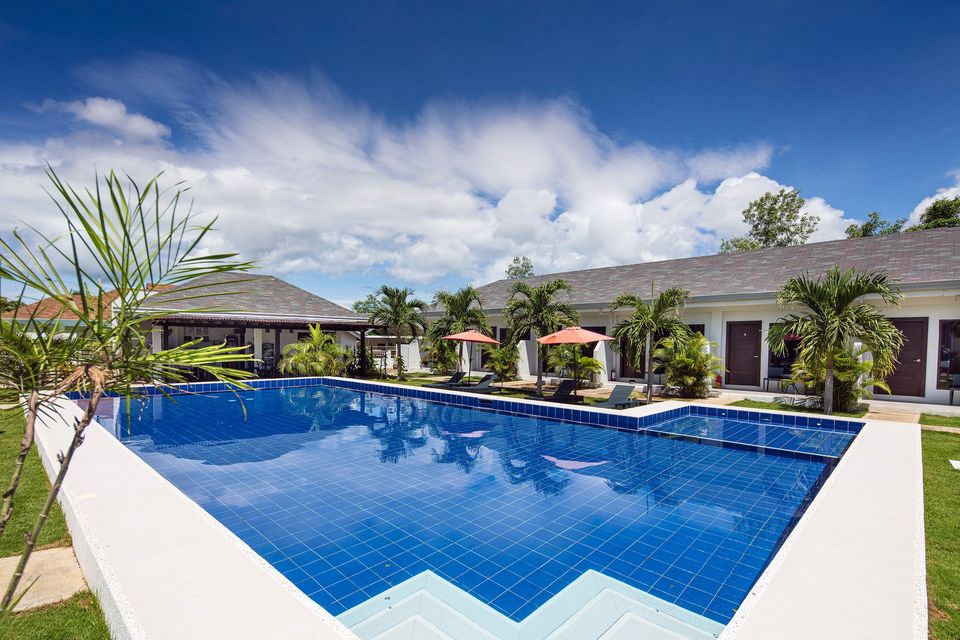 If you're looking for a serene and relaxing getaway, then Ohana Resort Panglao is an excellent place for you. Avoid the crowd and enjoy a peaceful atmosphere in this resort nestled in a quiet location. This newly opened resort offers 11 guest rooms with modern amenities and minimalist interiors. You can get a full view of the outdoor swimming pool from each room through its large glass doors. The pool is in the middle of the resort, where you can also order food and drinks from the resort restaurant. Free shuttle service to and from Alona Beach is available, or avail of their motorbike rentals.
Check out the resort here.
Natura Vista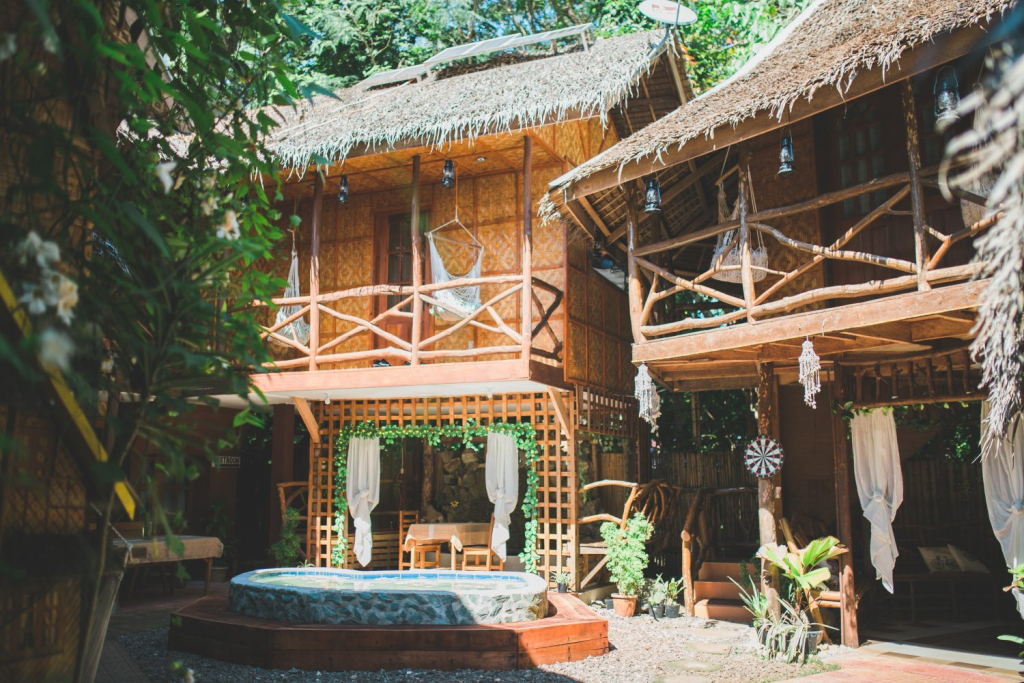 Natura Vista is another secluded getaway for nature lovers, located just a few meters away from Panglao beach. This eco-friendly resort uses solar panels to partly power electricity in the cottages. Natural materials were also used in building the guest rooms. Feel a little closer to nature as Natura Vista is located inside a fishing community. The resort has three swimming pools, private cottages, and guest rooms. You can also ask the staff to arrange a romantic dinner by the beach.
Visit their website here.
Ananda Resort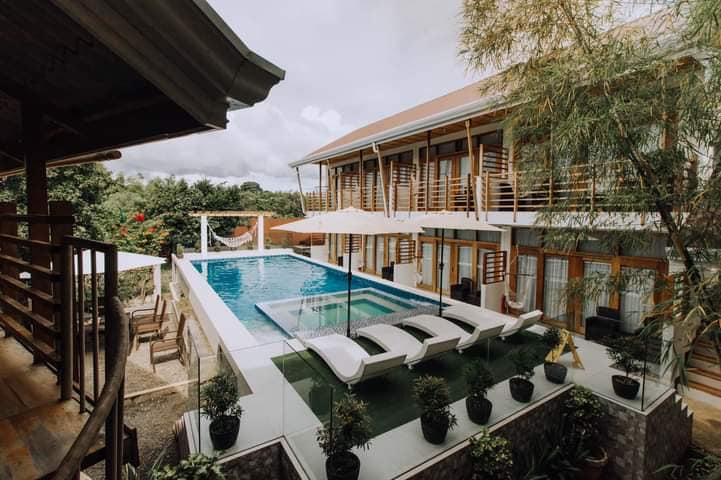 Get the best value for your money at this top-rated yet budget-friendly resort. Ananda Resort has a great location, being close to the white sands of Panglao Beach. With a modern tropical theme, Ananda offers nine guest rooms in total and a swimming pool area. Other beaches such as Dumaluan Beach and Alona Beach are also accessible from the property.
Check the resort here.
These are just five of the many resorts for the budget-conscious traveler. Come and experience the beauty of Bohol, one of the country's most loved tourist destinations.
Why Choose Bohol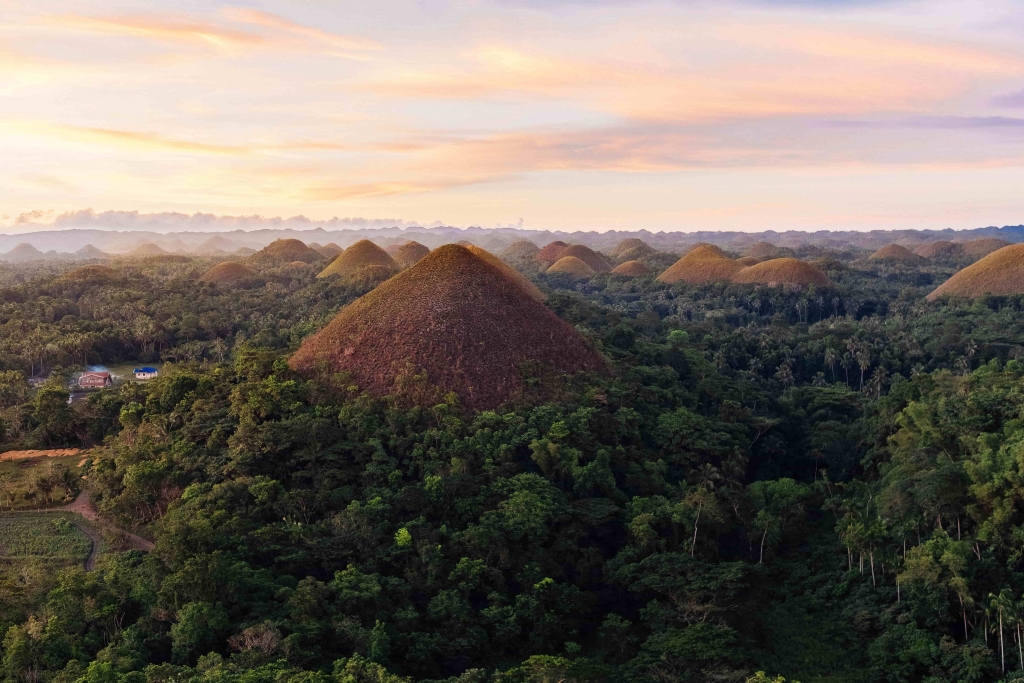 Apart from being a favorite tourist destination in the country, investors are looking at Bohol because of its great economic potential. This is driven by the rapid growth of its infrastructures, such as the new Panglao International Airport and other major highways like the Panglao-Tagbilaran City Offshore Connector Bridge. Bohol's tourism is also one of a kind as it emphasizes ecological and cultural tourism. Agro-industrial development is also on the rise. With the booming tourism industry, hotels and resorts provide employment opportunities to locals and open a comprehensive source of livelihood.
Bohol is strategically located in the central part of the Philippines, making it highly accessible to other major cities like Cebu, Manila, and Davao. The highly competitive city also offers a good business climate that entices investors.
The real estate industry has continued to boom in recent years with the influx of developers looking to expand their presence due to the growing demand in the province.
Camella Bohol: Your Dream Community In Your Dream Destination
Suppose you're looking for a trusted home builder in Bohol. In that case, Camella Bohol offers an affordable house and lot in Bohol and full amenities with plenty of open spaces fringed by wide tree-lined roads and landscaped greenery. Enjoy being closer to nature as it offers a panoramic view of the Banat-I Hill, the only hill in Tagbilaran, Bohol's capital city.
Camella Bohol features a Mediterranean-inspired community complete with impressive amenities: a clubhouse, basketball court, playground, swimming pool, jogging trail, biking path, and a gated entrance. The Camella neighborhood is carefully master-planned to give the best living experience that suits the needs of every Filipino family.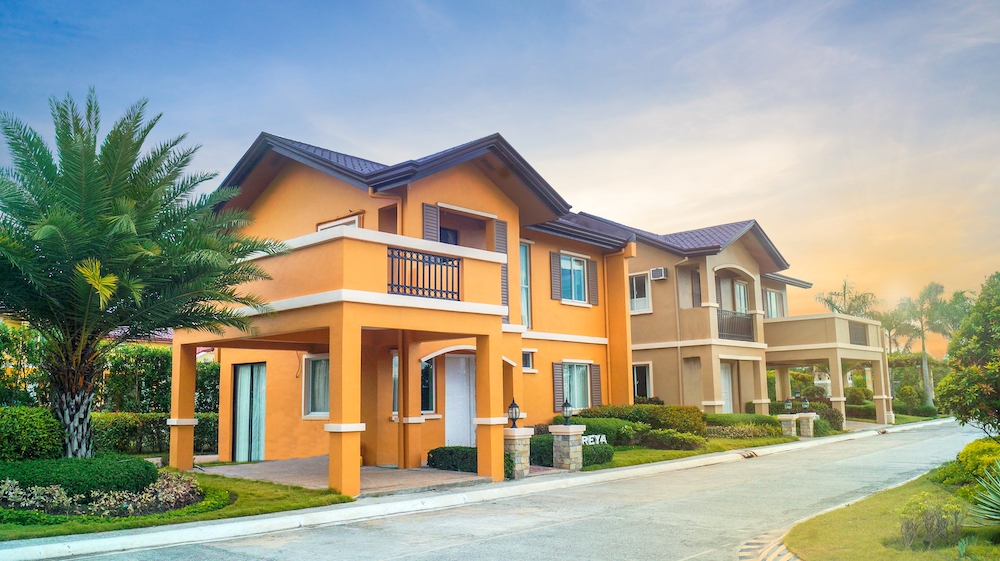 Situated in Brgy. Bool, Tagbilaran City, this house and lot for sale in Bohol is located near essential establishments like business centers, shopping malls, schools, hospitals, churches, affordable beach resort, and major transportation routes. Camella Bohol is just 20 minutes from the Panglao International Airport via Carlos P. Garcia Avenue and 15 minutes from the seaport, making its location ideal for both vacation and residence.
You can choose a design based on their selection of house models of Freya, Ella, Dana, and Cara. The property for sale in Tagbilaran has a two-story structure, two to five bedrooms (depending on model), two to three toilets and baths, a large living room, an expansive kitchen and dining room, and a carport. All house models come with a built-in or optional balcony. The community is also safely equipped with systematic round-the-clock security and roving guards to keep you and your family safe and secured.
Suppose you are looking for a place with a laidback vibe yet close to the city center and other essential lifestyle destinations and tourist hotspots. In that case, Camella Bohol gives you the perfect balance of all these. Experience living in your dream community in the tropical paradise that is Bohol.
Ready for occupancy (RFO) units are now available in Camella Bohol. Visit the official website or the official Facebook Page of Camella Bohol to get more details.