Here are the Top 10 honeymoon destinations in Cebu that are worth checking out.
---
Honeymoon planning is probably the most sensational part after tying the knot of marriage. During this very challenging time facing COVID, couples tend to be more creative and recognize the best destinations in the country, especially in Cebu City. The city is known to have astounding spots, lucky are those who live nearby, but for those who do not have finalizations yet and still searching, this might help. 
Below are ten of the most popular places for a romantic getaway perfect for your honeymoon!
Plantation Bay Resort and Spa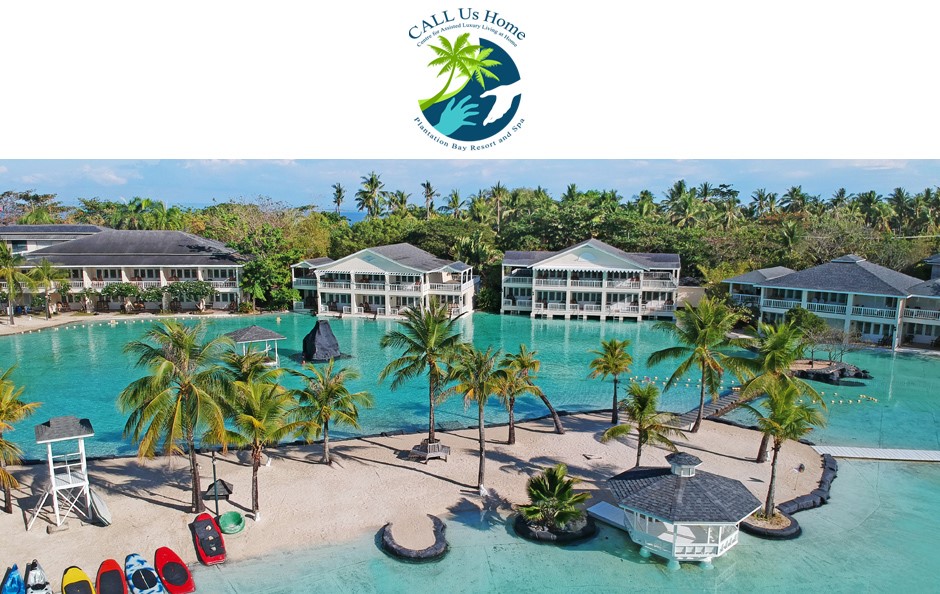 Location: Marigondon, Mactan Island 6015 Lapu-Lapu City, Philippines
This luxury resort in Cebu offers guests really elegant rooms with refined decorations and a romantic impression for couples on their honeymoon. The couple may as well enjoy romantic adventures that the resort offers, like kayak for two or more energizing ways like shooting at the firing range and scuba diving.
Kandaya Resort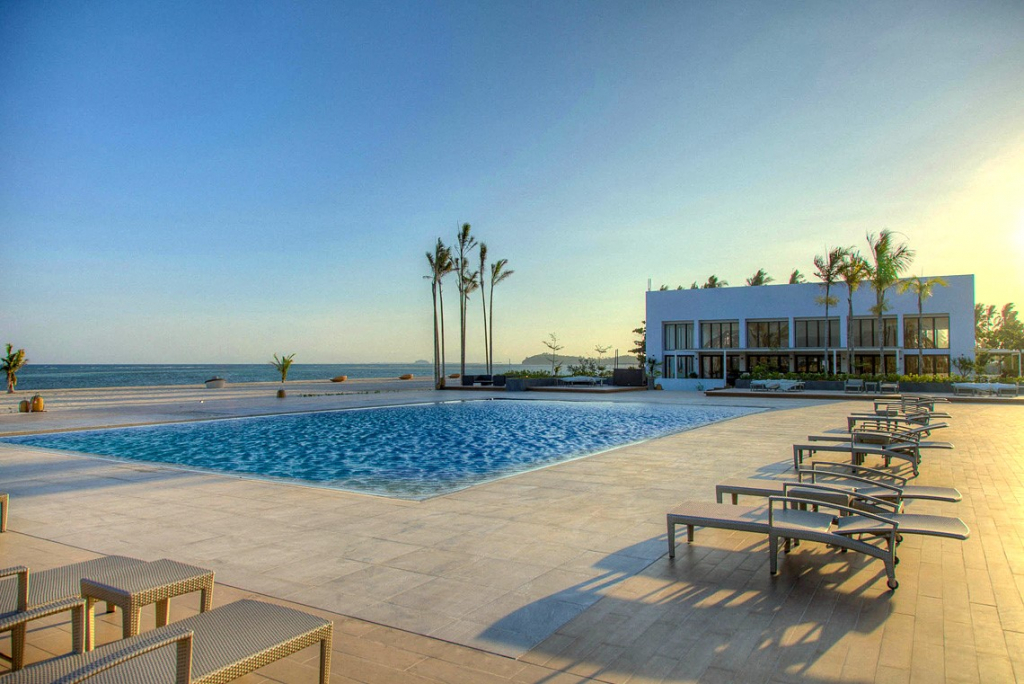 Location: Kandaya Resort, Daanbantayan, Central Visayas 6013 Daanbantayan Cebu, Philippines
This resort will need you to travel 3 hours from Cebu City but promises a well-worth drive upon arriving. Kandaya Resort is a luxury place in the north of Cebu for couples looking for a fuss-free island staycation. The resort offers so much; you would not blame yourself for staying longer than planned. From amazing amenities—quality time that couples love doing won't be the same after leaving! The resort has a beachfront location. It has amazing spa facilities, private pool villas, and a lot of water activities for two. The room accommodations carry lavish designs that are also very Instagram-worthy.
Les Maisons D'Itac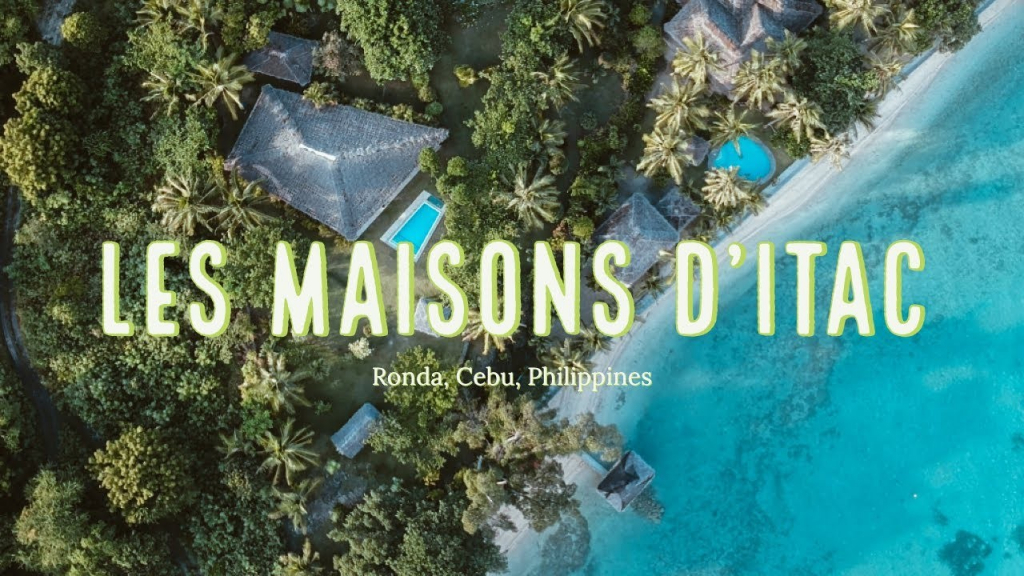 Location: Patricks Road, Brgy. Santa cruz 6034 Ronda, Cebu, Philippines
This place is one of the best choices for couples who do not want to travel far from the city. This resort offers the serenity of an island getaway – it gives breathtaking sunset views and accommodations you will surely love! The resort also offers a variety of options may be for couples, small to larger groups. They have it all.
The resort's beachfront accommodation will spoil the couples romantically. It also has spa facilities, studio suites, and Maison Ulysse, combining tropical luxury and Filipino architecture design elements.
Alhibé Farm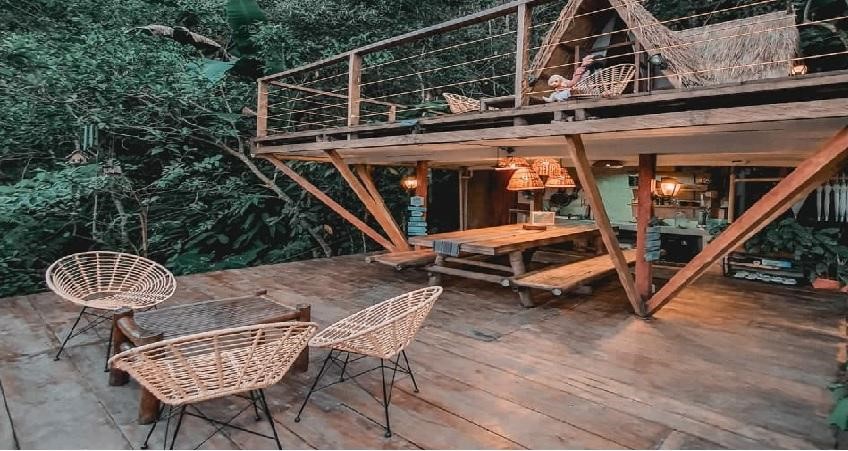 Location: Sitio Baucan, Brgy. Sac-on 6005 Carmen, Cebu, Philippines
Looking for an immensely romantic and unique way of spending your honeymoon? How about a treetop accommodation in the middle of prolific mountains? On this farm, that is exactly what you can get. The couple will surely swoon over spending time together at a private man-made lagoon pool and the stunning gardens. The property is a one-hectare area hidden in the juggles of Carmen, Cebu, with perfect nipa-house accommodations for couples.
Not to mention the romantic dinner you can enjoy under the stars on the private balcony the farm offers.
Bluewater Maribago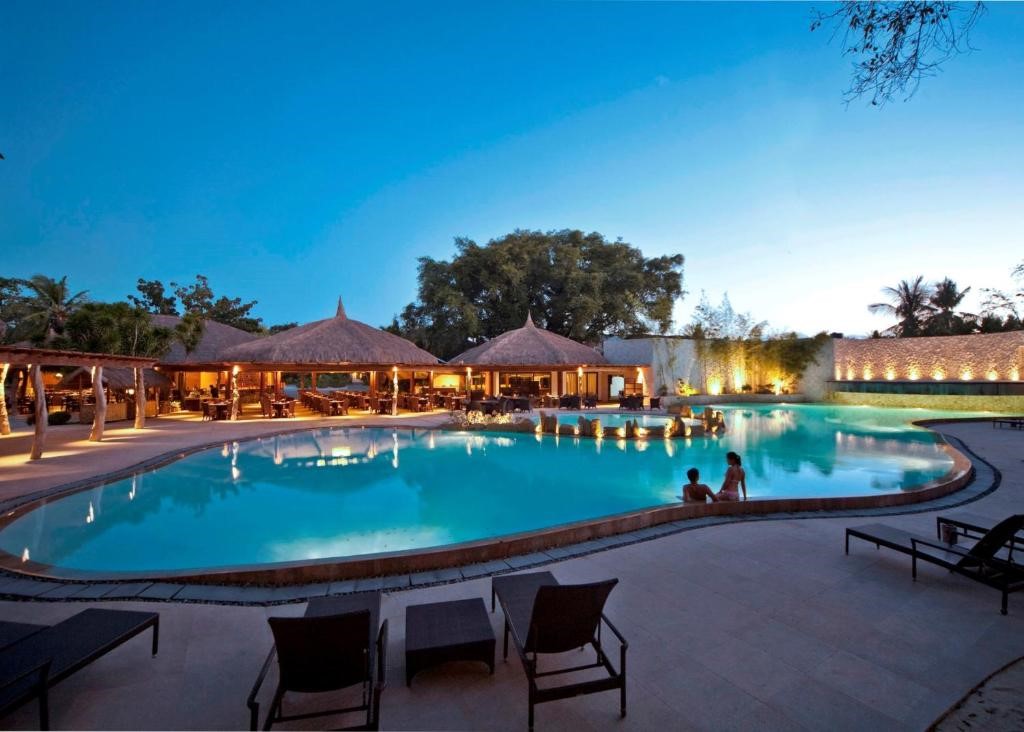 Location: Buyong Maribago, Mactan Island Lapu-Lapu City Cebu, Philippines 6015
Bluewater Maribago is acknowledged as one of the best resorts in Cebu, accommodating all kinds of vacationers, especially couples. One of their services is the Amuma Spa, considered the best in the entire province, which gives group or couple spa treatments. The resort also has a restaurant names Allegro Restaurant. They serve to offer not only good food but also a live band that plays every night to create a romantic ambiance.
In addition, the resort has a private beach with exclusive access to the white sand beach of the area with a sunset view that couples will love!
Dusit Thani Mactan Cebu Resort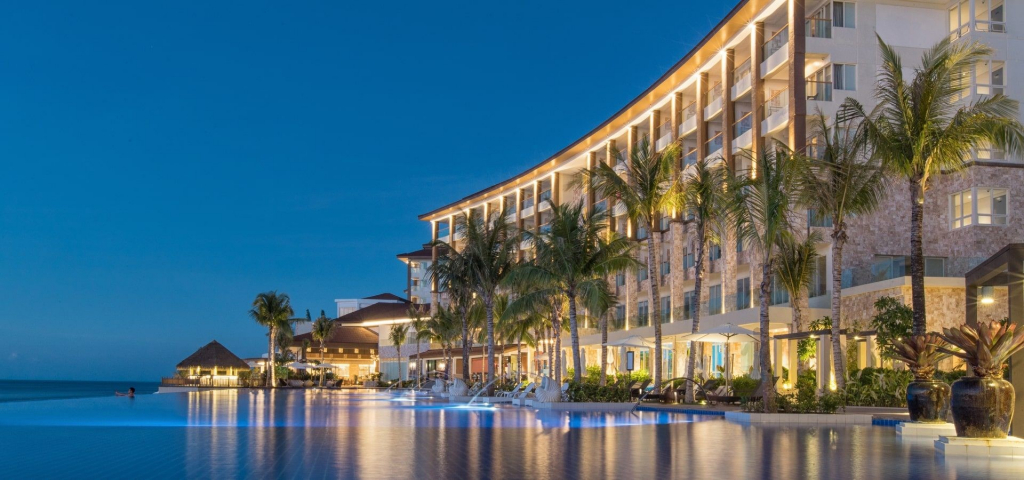 Location: Punta Engaño Rd, Mactan Island, Lapu-Lapu City, 6015 Cebu
This luxury resort hotel just opened last December 2019. However, it has been quickly known for its world-class amenities and hospitality. Filipino warmth blended with a little Thai culture, every angle of the place is surely a pleasure in the eyes. You can enjoy the astonishing infinity pool and the resort's private beach at sunset. Strolling with your significant other will be as romantic as ever! This resort is accessible from the Mactan-Cebu International Airport.
Treehouse De Valentine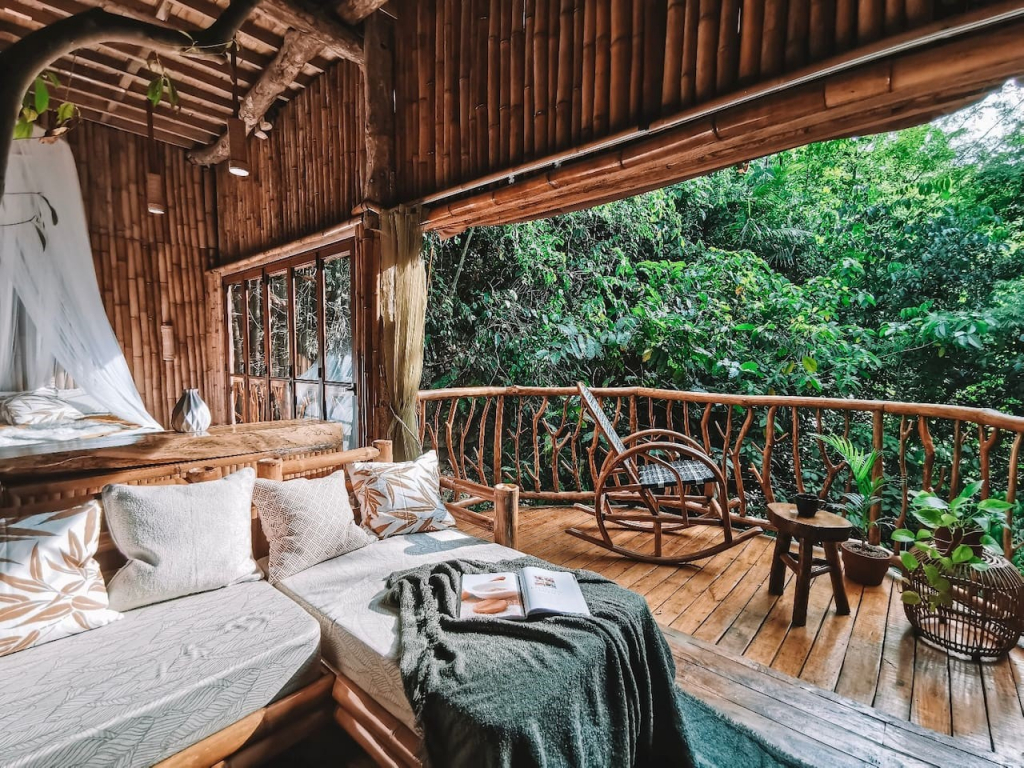 Location: Barangay Hingatmonan, Balamban, Cebu Philippines
Treehouse de Valentine is claiming to be the perfect staycation place if you're looking for romance. With its location in the deep jungles of Balamban Cebu, this place aims for you to cradle by nature's embrace as the overflowing river and abundant trees surround you. They offer a private Jacuzzi, canopy beds, and the ever Instagram-worthy hanging hammock we see in every photo of the visitors. Not to mention the nature-inspired decors that can awaken the nature-loving person in you. It's truly an adventure for couples while enjoying the romantic accommodations.
Bluewater Sumilon Island Resort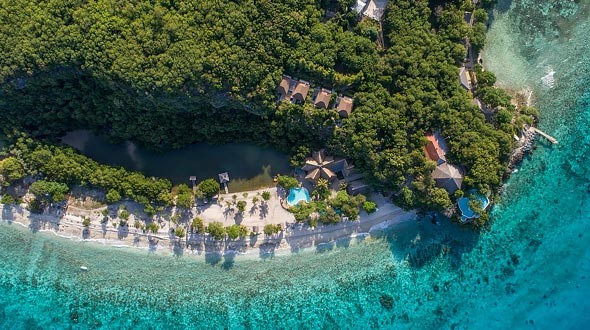 Location: Oslob, Cebu, Philippines
This island has a 24-hectare area at the end of Southeastern Cebu. It offers the best beachfront views for couples. They may as well enjoy drinking by the bonfire at night with an intimate setup while stargazing under the moonlight. Staycation in this is indeed a time away from the city.
Sumilon Island is known to have a sandbar that changes seasonally and then around its locations. There is a beautiful lighthouse that dwells on a protected tree park, a 19th-century historical watchtower. Other services include scuba diving, the famous whale shark watching, and many more.
Areca Palm Hut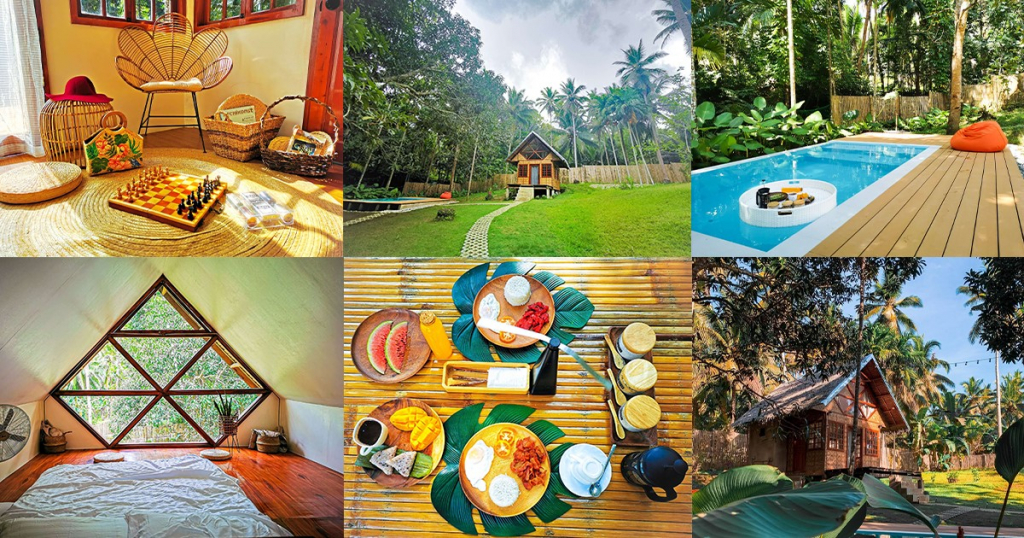 Location: Catmon, Cebu, Philippines
This gem is hidden in the quiet neighborhood of Catmon Cebu, that's a 2-hour drive from the main city. Areca Palm Hut is a perfect break from the busy city. The place offers a Bali-inspired experience with cozy nipa accommodation that promises privacy for guests, especially for couples. The surroundings of the place are truly verdant. Floating breakfast by the pool is also one of the most romantic services couples could enjoy. Quite but romantic, they say.
Amihan Beach Cabanas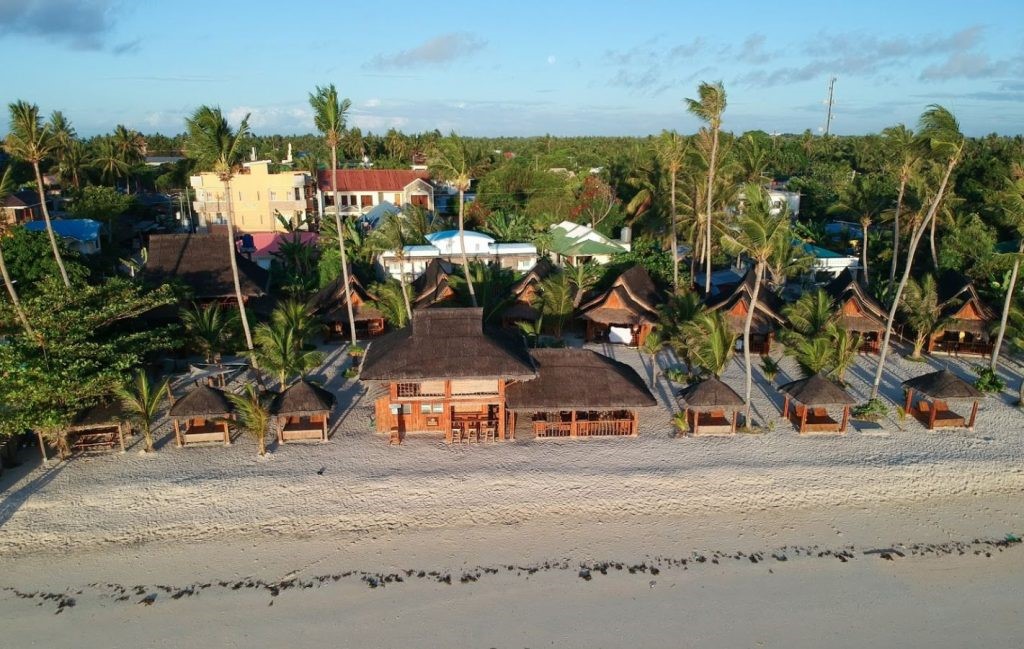 Location: A. Batobalonos Street, Santa Fe, Bantayan, Cebu, Philippines 6047
One of the most popular islands in the country is Bantayan Island, where the gorgeous resorts, including Amihan Beach Cabanas lie. Couples will certainly love staying at its luxurious Casita, perfect for their honeymoon. They can enjoy all the necessary amenities such as private beach access, a romantic open bath, and an inviting sea view.
The resort is also known for its eco-friendly practices and being so proud of its beautiful cabanas made from bamboo and other sustainable materials. Every single cabana is made with love, thoughtfully furnished with contemporary decors that would absolutely make the guests experience stress—a free and relaxing border.
Couples may enjoy these romantic settings every day if they have a house and lot near those places above. Camella has house and lot projects not far from them. In Cebu South, we have several Camella projects located in Talisay City and Carcar City, for Metro Cebu—Camella Riverfront and Riverdale, and last but not least, in the far north Cebu—Camella Bogo.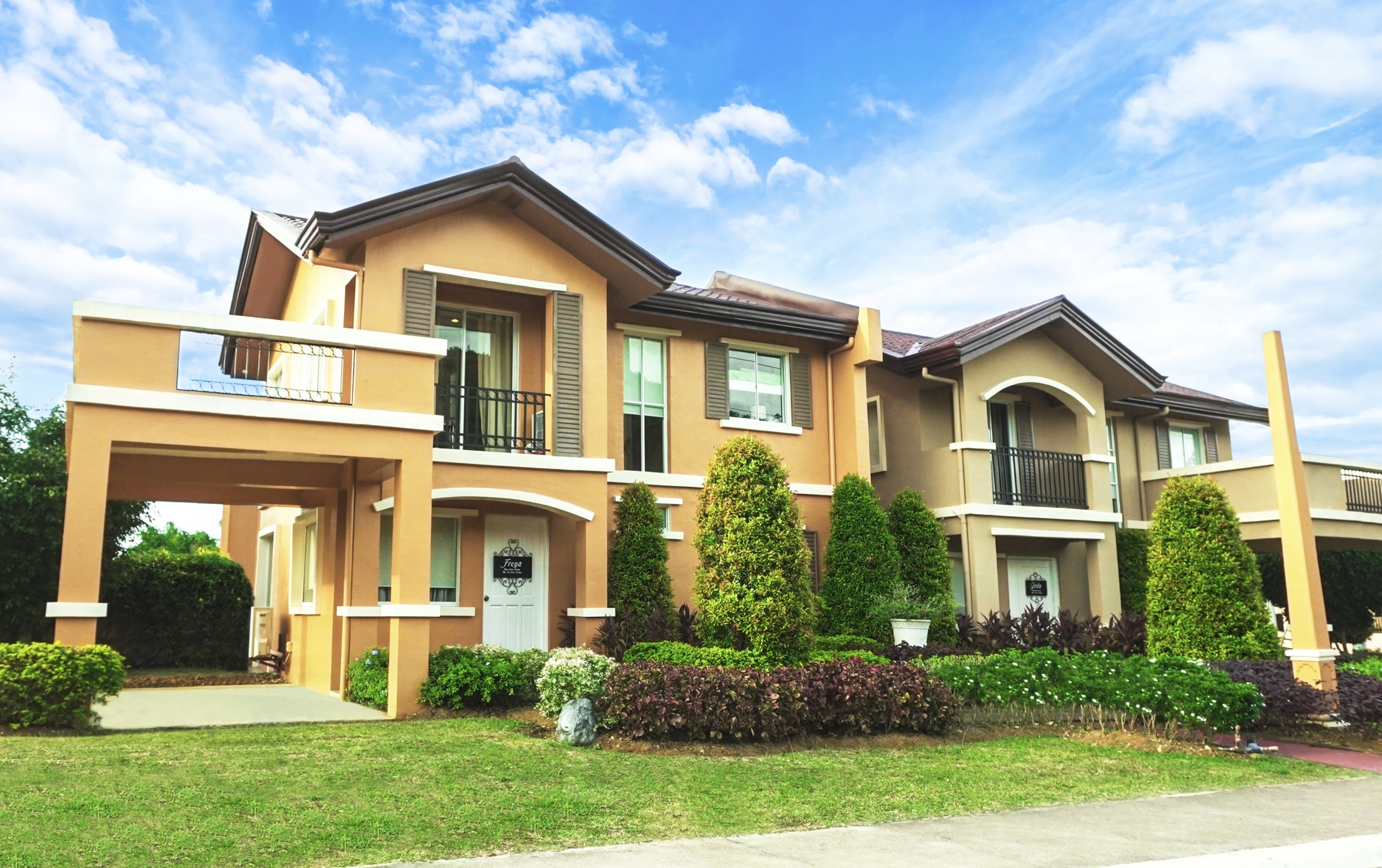 Spend your next milestones in Camella
Browse through Camella's properties for sale in Cebu!