Weddings are once-in-a-lifetime occasions that will be etched in the memories of every bride and groom, meant to be cherished forever. Ideally, it is the start of a couple's happily ever after. Families and friends partake in the event wearing their colorful dresses and dapper tuxedos. The dreamy venue is dressed with flowers, foliage, and accent candles. Timeless love songs set the mood for romance. And most importantly, the beautiful pair exchange their heartfelt vows in front of the people they love.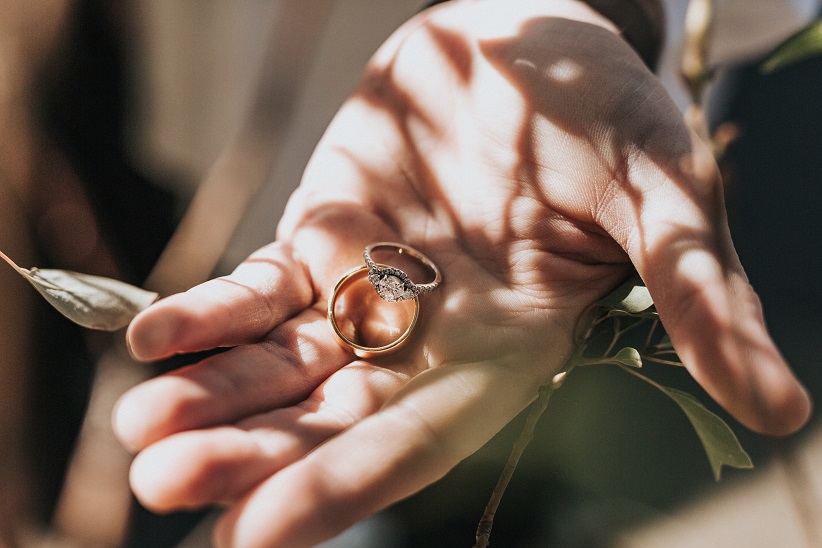 Some soon-to-be-weds are willing to splurge just to make their special day perfect. However, others prefer to be more practical without compromising the important details. This month of June, we'll look into some of the budget-friendly wedding ideas that you can consider for one of the most important days in your life as a married couple.
An intimate Wedding is a Way to Go 
Instead of giving in to the pressure of inviting all your acquaintances, you can filter the guest list by limiting it to your nearest and dearest. Having a micro wedding will definitely help cut back on your wedding costs, and it will be much easier to manage than bigger ones. It's your special day, so don't feel obliged to invite someone just to please other people. You can probably leave out the plus ones of your cousins, your parents' colleagues, or that officemate who's not really close to you.
Don't overspend on your Wedding Dress 
Your bridal dress doesn't have to be very pricey for it to be perfect. You can still score your dream wedding gown—as well as the groom's suit—without breaking the bank by being on the lookout for sales, choosing from the ready-to-wear collections of department stores, or visiting thrift shops for bargains.
You can even rent a beautiful white gown for a minimal amount or have the vintage wedding dress of your mom altered if you're on the sentimental side. For your bridesmaids, you can give them the color motif in advance and allow the ladies to choose their own dresses. The groomsmen may use their old suits or pick one that's still wearable after the wedding. 
Unleash your Creativity 
From wedding cakes to invitations, you can showcase your creative side and trim down your expenses in the process by going DIY. Instead of buying an expensive cake, you can try baking your own masterpiece or ask your baker mom or sister to help you out in the kitchen.
Alternatively, you can order a small cake from a local bakeshop and serve some homemade cupcakes for souvenir treats. You can also add a personal touch to your wedding invitations by designing them on your own using online tools such as Canva.
Print them or go paperless and send online invitations instead. This isn't just cost-friendly but good for the environment as well. For those who love doing arts and crafts, you may get involved in making bespoke table decorations such as putting fairy lights inside bottles or jars or working on flower arrangements. 
Go for a More Affordable (or free!) Wedding Reception Venue 
Who says you have to celebrate your wedding reception in a grand hotel? Even though your budget is tight, you still have other options that can be just as dreamy, such as your own garden. If you don't have an expansive yard, you can ask your close family or friends if they can lend you their outdoor space.
After all, backyard weddings are perfect for DIY! You may also consider booking Airbnb vacation rentals that have ample outdoor and indoor areas to hold a small wedding but don't forget to inform the host beforehand. Also, you may check if your village has an events hall or clubhouse. Restaurants offering wedding packages can be a cheaper alternative too. 
Save up for Your Post-Wedding Home in Your Dream Destination
Cutting costs on your wedding is a practical way to save for the future or allot additional funds for your honeymoon. What if you can achieve both by buying your dream house in a breathtaking destination where you can explore a plethora of tourist attractions with your spouse?
The charming island province of Bohol in Central Visayas is an ideal choice for newlyweds who want to build a home in a lovely slice of paradise. Here you can find the iconic Chocolate Hills, precious Philippine tarsiers, and a lot of eco-tourism adventures.
Camella Bohol is a Mediterranean-inspired community in Tagbilaran City. It is the first house and lot development in the province that offers aspirational homes and family-friendly amenities. Residents will also be treated to a spectacular view of the picturesque Banat-i Hill, which is the only hill in Tagbilaran.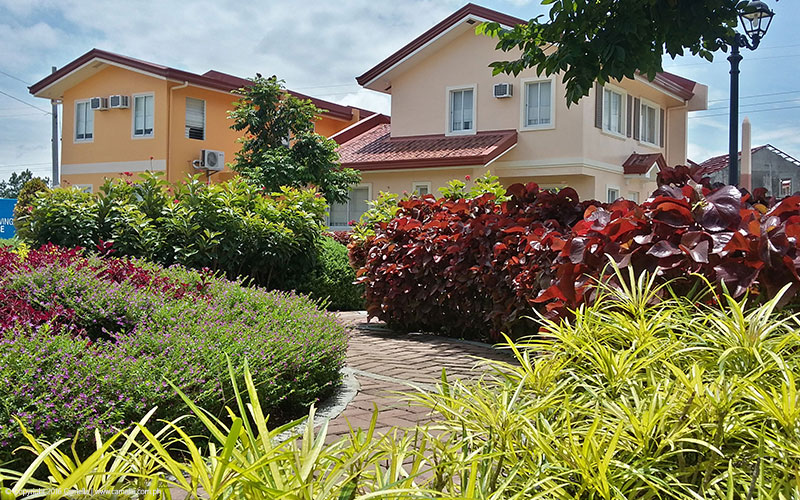 There are abundant open spaces here with landscaped greenery and spacious tree-lined roads. The property is located at Brgy. Bool in the capital city of Bohol.
Exclusive indulgences await the residents of Camella Bohol. The sporty ones can shoot hoops at the basketball court, the kids will surely have a blast at the playground, you can take a relaxing dip in the swimming pool, and there's a clubhouse where you can celebrate special occasions. The gardens and parks within the township will also give you a chance to take a breather close to nature. Strict security measures are utilized with a 24-hour CCTV, high perimeter fencing, and around-the-clock security personnel for your peace of mind.
These homes for sale are very accessible to shopping malls, hospitals, schools, and modes of transportation for everybody's convenience. Camella Bohol is just five minutes away from Camella Island CityMall and Dao Integrated Bus Terminal. Ace Medical Center and Holy Name University are also close by, just six and seven minutes away, respectively.
If you're keen on purchasing this house and lot for sale in Bohol, you'll also enjoy close proximity to St. Ignatius of Loyola Parish, only three minutes from your home, and Tagbilaran City Hall, which is seven minutes away.
Camella Bohol's house models—Cara, Dana, Ella, and Freya—each feature a two-storey design with two to five bedrooms, two to three toilets and baths, a dining area, and a kitchen, and a living area. All these homes include a built-in or optional balcony where you can unwind and drink a cup of tea. There's also a carport for parking vehicles.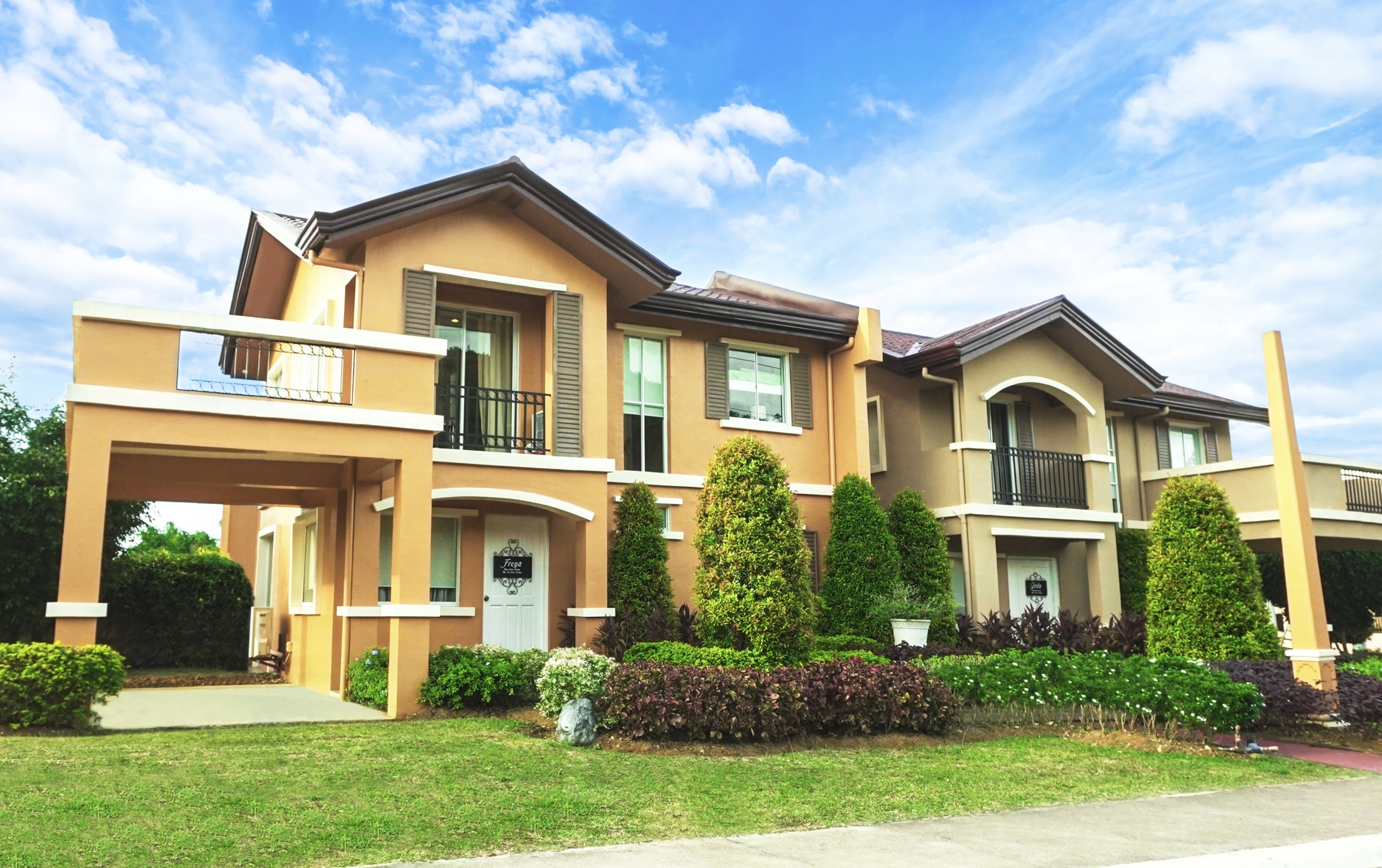 Check out our Properties in Bohol
Check out our catalog of house and lot for sale in Bohol.