Explore the Best of Northern Cebu with Camella Bogo
Who deserves a weekend getaway after a long week of waking up every 7:00 a.m., driving through the hassle of traffic to get to work on time, working on paperwork, and going home exhausted and drained? You! Considering all your hard work to achieve your dreams and provide for your family, don't you think you deserve a break from all these hustles and bustles?
Maybe a weekend getaway will compensate for the hard work done.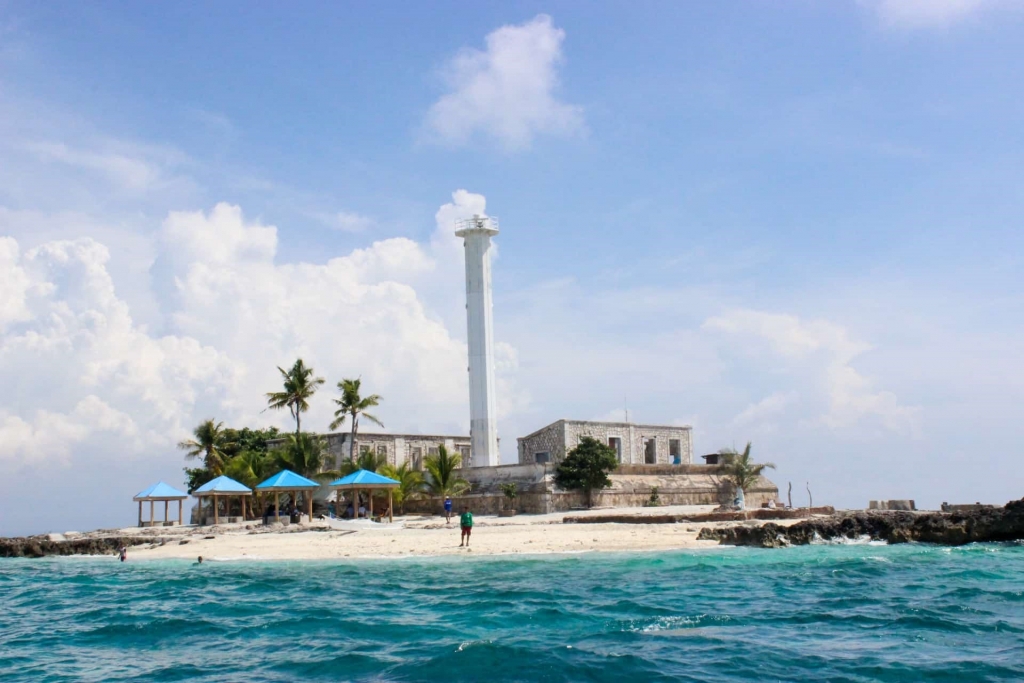 Where To Go for a Weekend Getaway?
One of the Philippine provinces most people look forward to visiting at least once is Cebu.
Known for its picturesque beauty and diverse offerings, Cebu is a place where you can experience a plethora of unique adventures. From beautiful beaches to historical landmarks, from scrumptious food to vibrant nightlife, Cebu has something to offer everyone, making it an ideal destination for all travelers.
The province of Cebu boasts popular hotel resort like the Odlot Hideaway Beach Resort, Hagnaya Beach Resort, a scuba diving site in Bantayan Island, Arapal Nature Retreat historical site, oldest lighthouses, restaurant featuring local dishes — all offering the best things in life and beautiful experience.
Cebu City: Philippines' Oldest City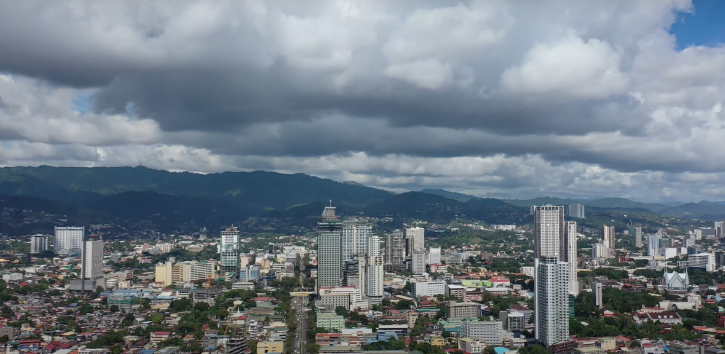 If you have yet to learn, Cebu is considered the oldest city in the Philippines and was the country's first capital, for this is where the first Spanish settlement occurred.
More so, Cebu as a province contributes largely to the history of this country. A number of historical events have happened in this province, making it one of the main factors attracting travelers to visit the place aside from the alluring tourist attractions and historical heritages.
However, while Cebu City is spectacular on its own, the mouth-gaping wonders of Cebu province are wider than the said town.
A haven of security and prosperity: Bogo, Cebu
Have you ever heard of the City of Bogo in Cebu? If not, you might as well read this article to discover the town's exquisiteness. Explore the wonders of Bogo City: the emerging thriving area in Cebu!
Let's Get to Know Bogo City
The City of Bogo is initially located on the northeastern coast of Cebu Province, in the Central Visayas region. It belongs to the 4th district of the province, having a total land area of 103.52 square kilometers. 29 barangays consist this city and has 19,217 households with a total population of 88,867, according to the data of the Philippine Statistics Authority in 2020. Bogo is considered a 6th city income class with a total revenue of 641,214,613.22 pesos in 2022.
Cebu's Northern Gem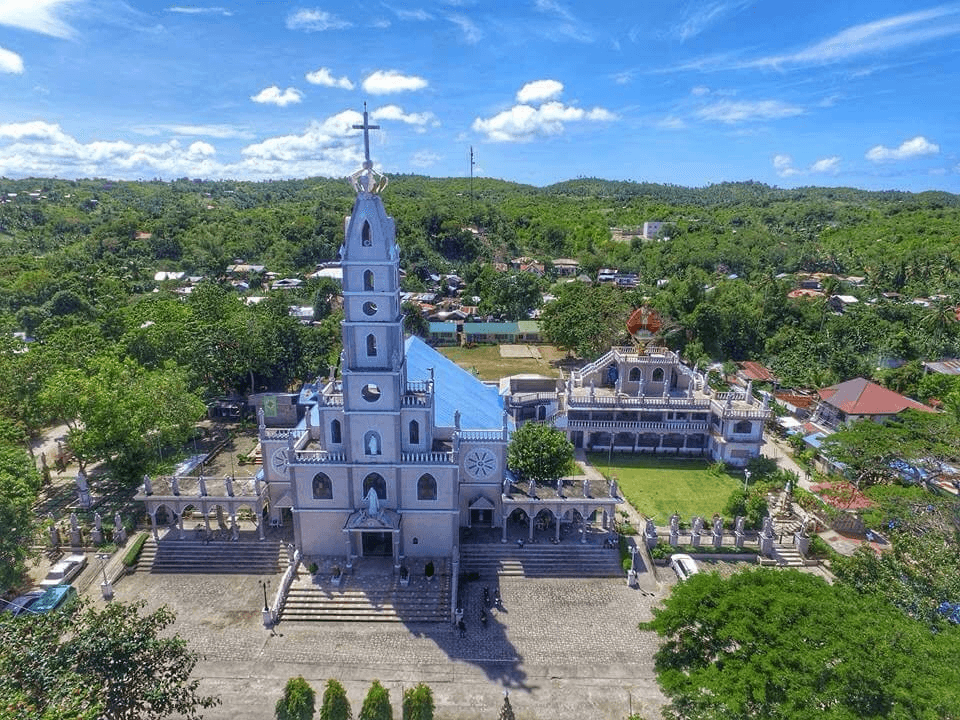 Cebu's Northern Gem, Bogo City, is a beautiful destination for those seeking economic and agricultural growth, as well as a picturesque paradise.
With its vibrant economy and beautiful scenery, Bogo City offers the best of both worlds. Whether you're a local looking to explore your backyard or a traveler seeking a weekend getaway, Bogo City has something for everyone. So why not plan your next adventure in this thriving city and experience all that it has to offer?
What Treasures Can Be Found in Bogo City?
When we speak of treasure, it's not always about material possessions like money, gold, or jewelry. Some treasures can come in the form of people, places, and experiences–such as memories. The city of Bogo is a true treasure trove waiting to be explored by anyone seeking to discover the true meaning of brilliance and crystals. So, let's go ahead and dig up some gems that this city has.
The Shrine of Our Lady of the Miraculous Medal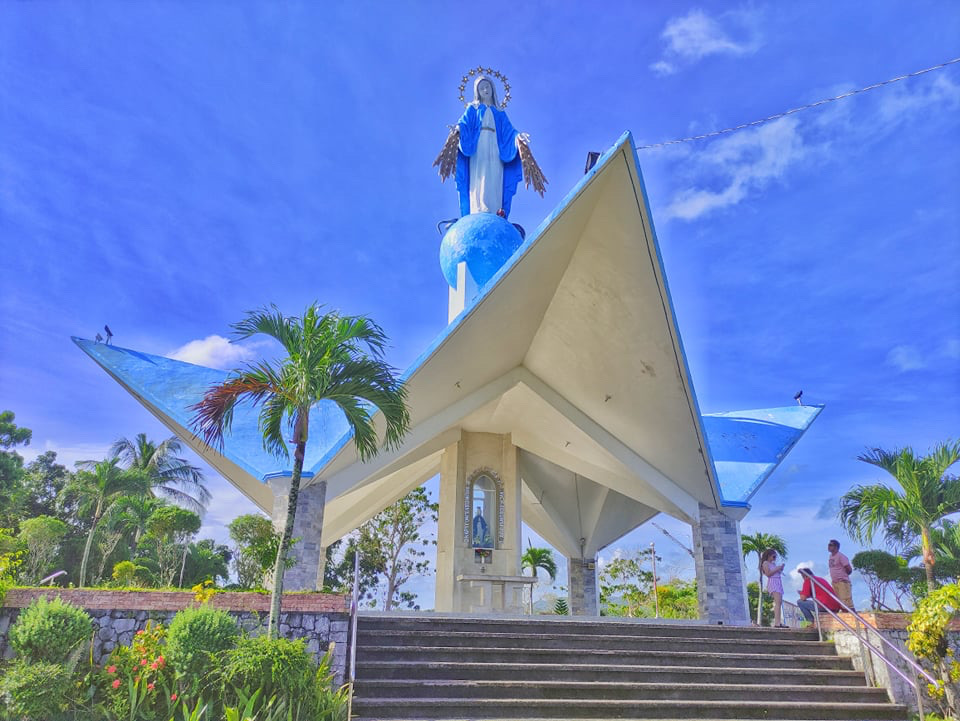 This famous tourist spot located at the top of the hill beside Brgy. Lapaz's road in Bogo is the Our Lady of the Miraculous Medal Shrine.
This shrine is known for its miraculous powers and is a popular pilgrimage site for devotees of the Blessed Virgin Mary. The devotees believed the blessed medal could cure and protect those wearing it.
To reach the top of the hill, you must take more than a hundred steps before you can visit the site. The climb may be challenging, but the stunning view of the cityscape below will make the effort worthwhile. Upon arriving at the Shrine, you will be greeted by the breathtaking view of the vast and refreshing Bogo cityscape. You can also take a moment to appreciate the peaceful and serene atmosphere of the site, which provides a calming respite from the hustle and bustle of everyday life.
The Our Lady of the Miraculous Medal Shrine is a place of spiritual significance and a natural wonder. The site is surrounded by lush greenery and provides a perfect opportunity for visitors to connect with nature. The calming and solemn atmosphere of this site will let you connect not only with the Blessed Virgin Mary but also with nature. It is an ideal place to reflect and find inner peace.
Bogo Barbeque Plaza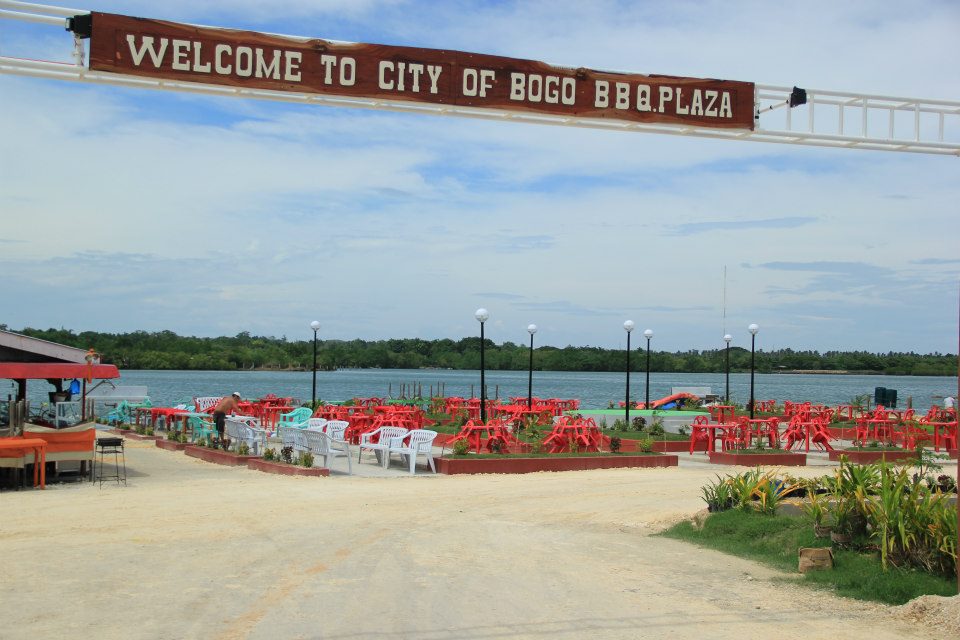 After completing your prayers for guidance and safety, indulge in mouthwatering gastronomic delights to fuel your journey. Just a short 13-minute drive from the Shrine of Our Lady of the Miraculous Medal lies a hidden gem – a barbecue haven lined with an array of stores offering delectable grilled dishes.
Satisfy your cravings with the tantalizing flavors and aromas of freshly cooked meats while enjoying the stunning views of the surrounding waters and lush greenery. The panoramic landscape will whet your appetite, leaving you craving more. This plaza offers a diverse selection of grilled food, perfect for preparing yourself for the long journey ahead.
So why not take a break and indulge in mouthwatering barbecue delights before embarking on your next adventure?
Tugbungan Eco-Farm
Spending a little time with nature is the kind of rest from a tiring day most often desired by everyone.
A 14-minute drive via Central Nautical Highway from Bogo Barbeque Plaza will take you to Tugbungan Eco Park, a hidden gem in Brgy. Gairan in Bogo. This eco-friendly farm allows you to meditate and relax for a minute, serving as a breather for those tired of the city's hustle and bustle.
An elevated wooden path lies over the Mangroves. As you reach the end, you can sit and witness the breathtaking spectacle of the horizon, where the sun and sea converge in a dance of colors. However, it's essential to listen to the advice of those who have been there before and come prepared with the proper footwear. Additionally, be cautious of the wooden walkway as some sections may not be in optimal condition.
After relaxing at the farm, you can book accommodation for an overnight stay. There are hotels near the farm. Just make sure to book your accommodation beforehand to avoid the hassle.
When you wake up, prepare yourself for a more fun experience. Eat a lot of food before going to your next destination. Don't forget to bring your cameras!
Ian's Tattoo Bar and Grill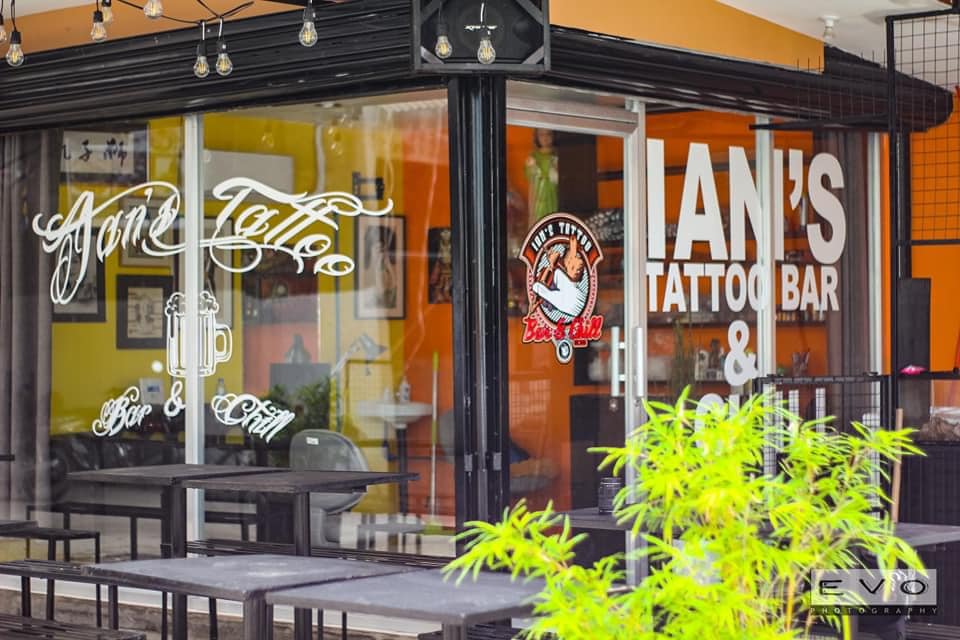 For every traveler, a lasting memory of their journey is a must-have. It's a way to bring back the joys of exploring when the daily grind gets tough. Ian's Tattoo Bar and Grill is a one-of-a-kind destination in Bogo City that offers just that. Located at Door 1 4 K's Place, San Vicente Street, this establishment is a must-visit for anyone looking to commemorate their time in this charming city. The relaxing ambiance of the place attracts art enthusiasts from all over, making it the perfect spot to get your tattoo done. So why not add a permanent souvenir to your collection and visit Ian's Tattoo Bar and Grill today?
Have a fun conversation with the tattoo artist as they make art on your skin. Make sure to add this destination to your itinerary to get something from Bogo you can remember for the rest of your life.
While the previous destinations on your trip may have been enjoyable, we've saved the best for last. Get ready to experience the stunning beauty of nature that awaits you! Are you ready to embark on this unforgettable adventure? Let's go!
Capitancillo Island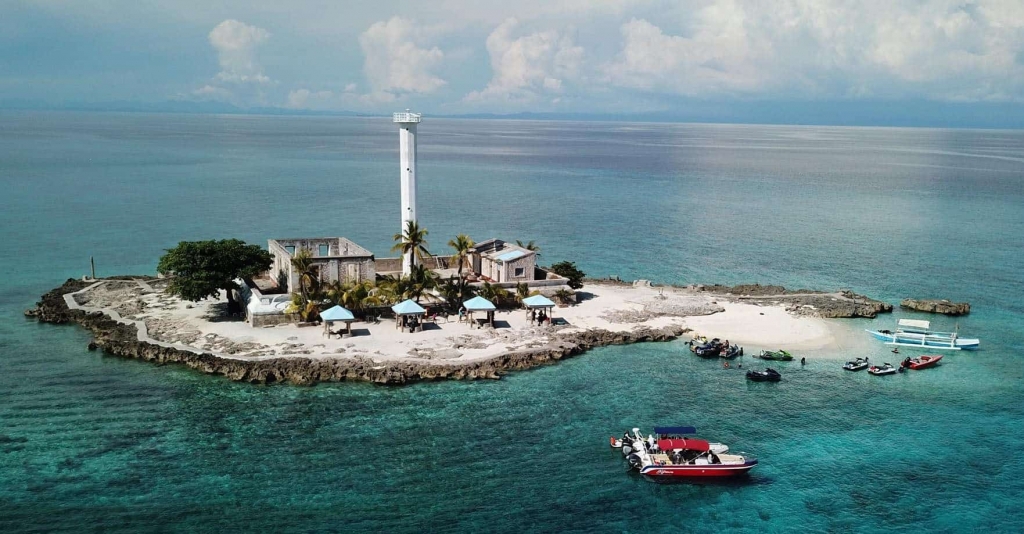 If you're looking for a way to end your trip on a high note, look no further than Capitancillo Island. Just a few miles from Ian's Tattoo Bar and Grill, this six-hectare small coral island paradise is a true gem of the City of Bogo. With its crystal-clear blue waters and protected marine sanctuary, Capitancillo is a must-visit for anyone who loves the sea.
As you step onto the pristine white sand, you'll be struck by the island's natural beauty. Gentle waves lap against the shore while a towering lighthouse watches over the island. And for those with a sense of adventure, there are three dive sites to explore.
Capitancillo Island is not just an excellent place for diving and snorkeling; it also has a rich history to explore. The island was named after a Spanish captain, Capitan Basillo, who was said to have anchored his ship near the island in the 1800s. The Americans built the lighthouse on the island today in 1903, and it has since been a beacon for ships and boats passing through the Visayan Sea.
Aside from its history and natural beauty, Capitancillo Island is also a great place to experience the local culture. The island is home to several fishing communities, and visitors can witness the locals' traditional way of life, including fishing using nets and small boats. Visitors can also purchase fresh seafood from the locals, which is guaranteed to be a delicious and authentic experience.
It's worth noting that Capitancillo Island is a bit of a hidden treasure, so be sure to bring everything you need with you – there aren't many accommodations or stores on the island. But once you experience the beauty and tranquility of this small piece of heaven on earth, it's sure to stay with you for a long time.
Come Home to a Treasure House: Camella Bogo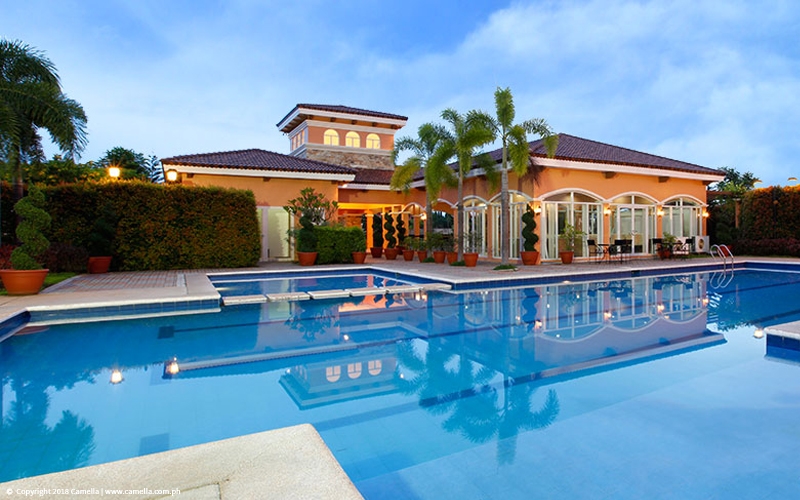 Camella, the country's leading property developer, commits to the well-being of their customers. This is evident in the five pillars they have been upholding for over four decades. This level of consistency is remarkable and speaks volumes about their unwavering dedication to their customers.
One of Camella's beautiful communities is situated in Bogo City, Cebu. This 17-hectare peaceful community boasts a Spanish Mediterranean vibe that is sure to captivate. Living in this community has its perks, with numerous amenities and conveniences that come with purchasing a home from Camella Bogo.
Imagine living in a community where hospitals, educational institutions, convenience stores, grocery stores, shopping malls, government facilities, main roads and highways, and tourist spots are just around the corner. You can enjoy a serene life while still having everything you need within reach. Camella Bogo is indeed a dream community that offers the perfect balance between peace and convenience.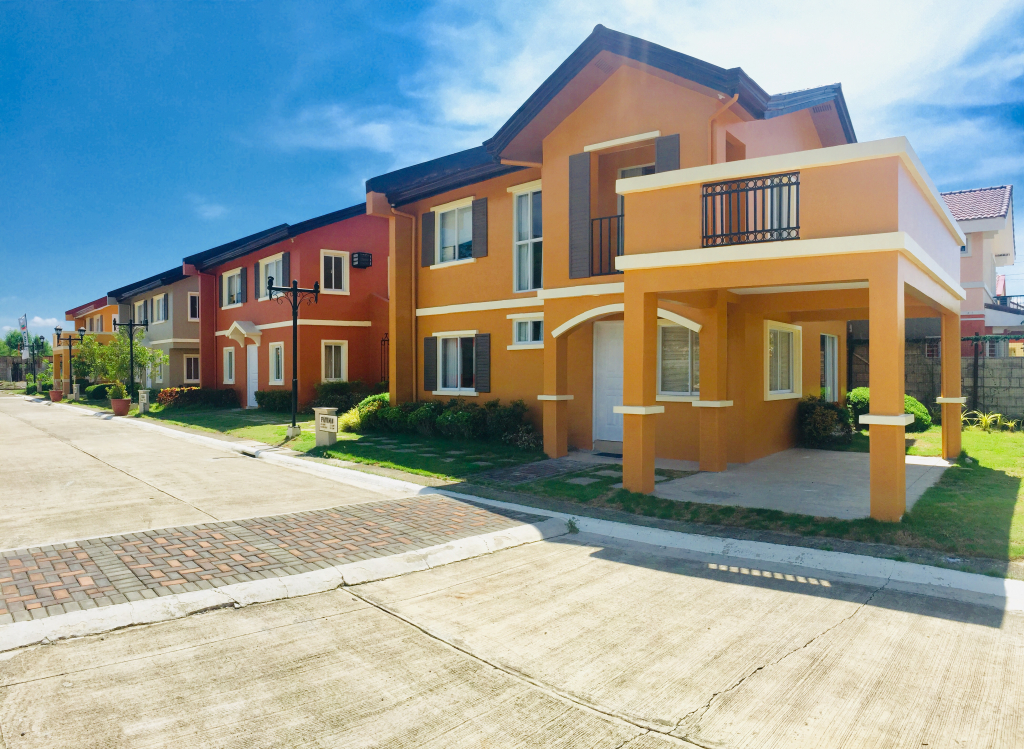 Camella offers more than just a beautiful home; it provides a safe and secure community that prioritizes the well-being of its residents. With CCTV cameras installed in every corner of the vicinity, you can feel at ease knowing your safety is being monitored. Trained security guards are also on constant patrol, ensuring nothing suspicious enters the community. Additionally, Camella offers a range of amenities, including a clubhouse, basketball court, and kid's playground, allowing you to indulge in some fun and relaxation.
Owning a home in Camella is more accessible than you may think. The trusted home builder offers flexible financing options, allowing you to own a home in a community full of wonders and treasures, even if you are on a tight budget. With various house models available, you can choose the perfect home for you, each with unique features you will love.
You have worked hard and deserve to find the true meaning of home, rest, and treasure. Look no further than Camella. It is the perfect place to call your own!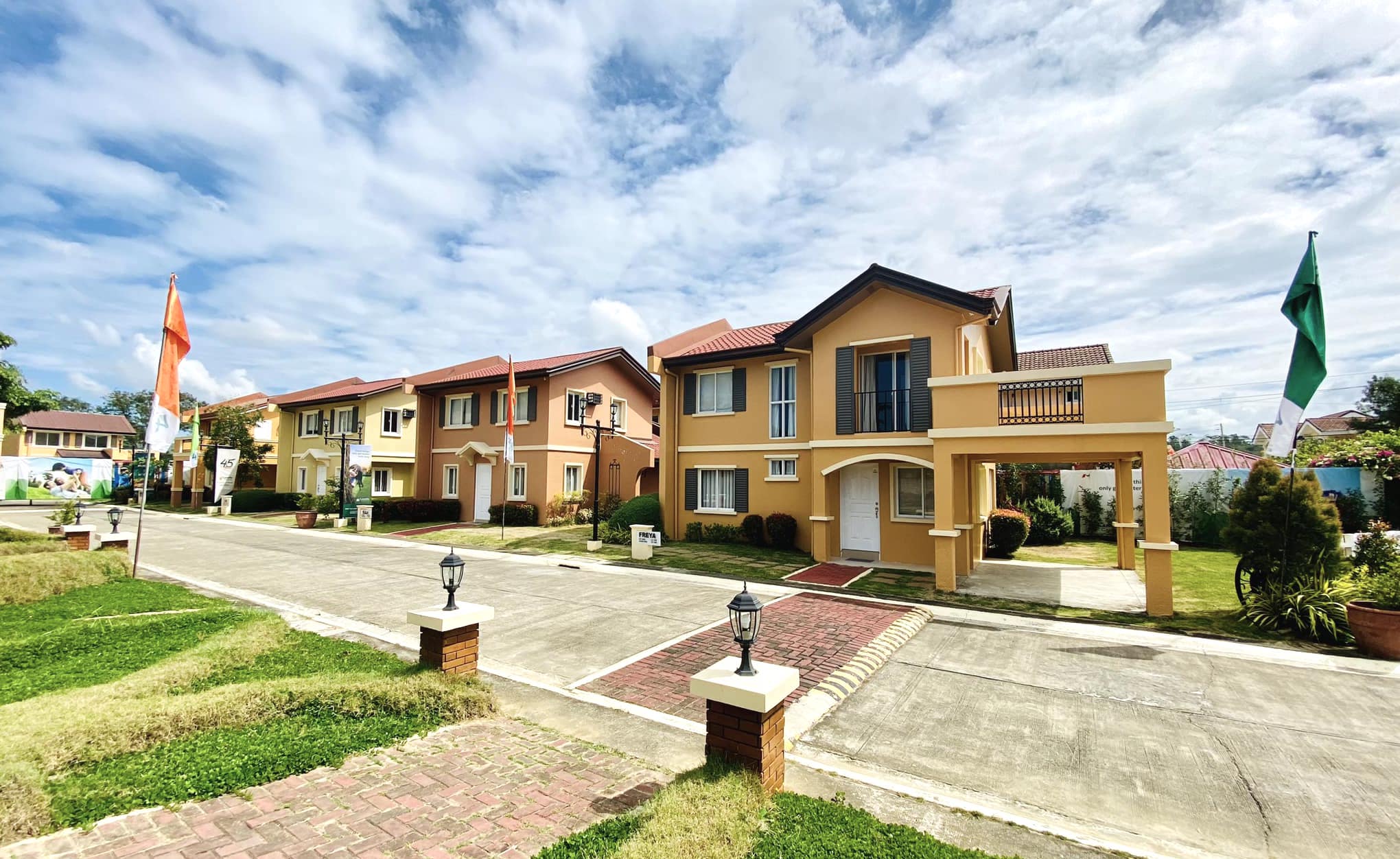 Check out our House and Lot for Sale Properties
Discover our house and lot for sale properties in the Philippines