Who deserves a weekend getaway after the long week of waking up every 7:00 o'clock in the morning, driving through the hassle of traffic to get to work on time, working on paperwork, and going home exhausted and drained? You! Considering all of the hard work you have done to achieve your dreams and provide for your family, don't you think you deserve a break from all of these hustles and bustles?
Maybe a weekend getaway will be enough to compensate for the hard work done.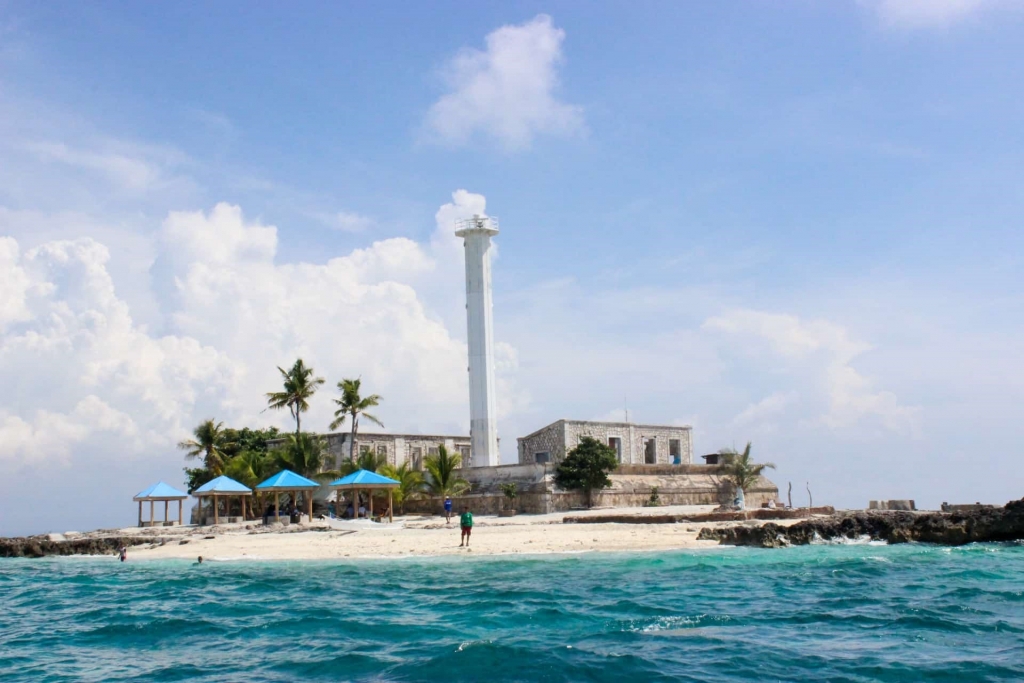 Choosing where to go from the thousands of wonders inside the Islands of the Philippines is going to be hard for you since this country possesses ethereal beauty in each place you will land your feet on. But don't worry, this blog will take you to a destination where you will surely take your worries and stress.
One of the provinces here in our country that most people are looking forward to visiting even just once in their lifetime is Cebu. Why? Simply because Cebu is best known for its attractive and unique tourist spots you can experience for a weekend getaway. 
Just a trivia, did you know that Cebu is considered the oldest city in the Philippines? Well, the province was the first capital of the Philippines because this is the place where the first Spanish settlement occurred. More so, Cebu contributes a lot to the history of this country since Spaniards stayed in this province for quite some time. A lot of historic events have happened here, and it is one of the main factors attracting travelers to visit this place aside from the tourist spots and historical heritages.
Right now, Cebu is known as the "Queen of the South" due to its ability to strategically add up to the economic growth of its land. It already received a lot of recognition from the government since it has a great contribution to the economy. In addition, the province ranked number one as the wealthiest province in the country according to statistics in 2020. 
A Safe Haven in Cebu
Have you ever heard of the city of Bogo? Well, if not, might as read this article to discover the exquisiteness of this city. Explore the wonders of Bogo City: the emerging area of the thriving Cebu! 
Let's Get to Know Bogo City
The City of Bogo is initially located in the region of Central Visayas, in the province of Cebu. It is actually the 4th district of the province with a total land area of 103.52 square kilometers. There are 29 barangays in this city. Bogo City has 19,217 households with a total population of 88,867, and this is according to the data of the Philippine Statistics Authority in 2020. Bogo is considered as a 6th city income class with total revenue of 641,214,613.22 in pesos during the year 2022.
A touch of history
Way back in 1600, Bogo was just a barangay until it was recognized as a town. Since Bogo has a lot of potentials, 97.82percent of the voters of the city voted for it to be considered as a city on June 16, 2007. However, it lost its cityhood in 2008 and 2010 due to court misunderstanding and revisions, but it regained its cityhood in the year 2011 when the Supreme Court ordered an authority to issue the entry of judgment on the case of the cityhood of Bogo. 
At the moment, the city is now a home of economic and agricultural growth. This progressive city not only contributes to the economy but also serves travelers with spots wherein paradise can be possibly seen. It is called Cebu's Northern Gem for so many reasons. If you are looking for a destination for your well-deserved weekend getaway, then Bogo City is for you!
What Treasures Can Be Found in Bogo City?  
When we talk about treasure, we don't always mean money, silver, and gold. Sometimes they are people, sometimes they are places, and some of them are being disguised as experiences: memories. Bogo City is a home of treasures being offered to anyone who wants to know the true meaning of gems and crystals. So let's go ahead and dig up some gems that this city has.
The Shrine of Our Lady of the Miraculous Medal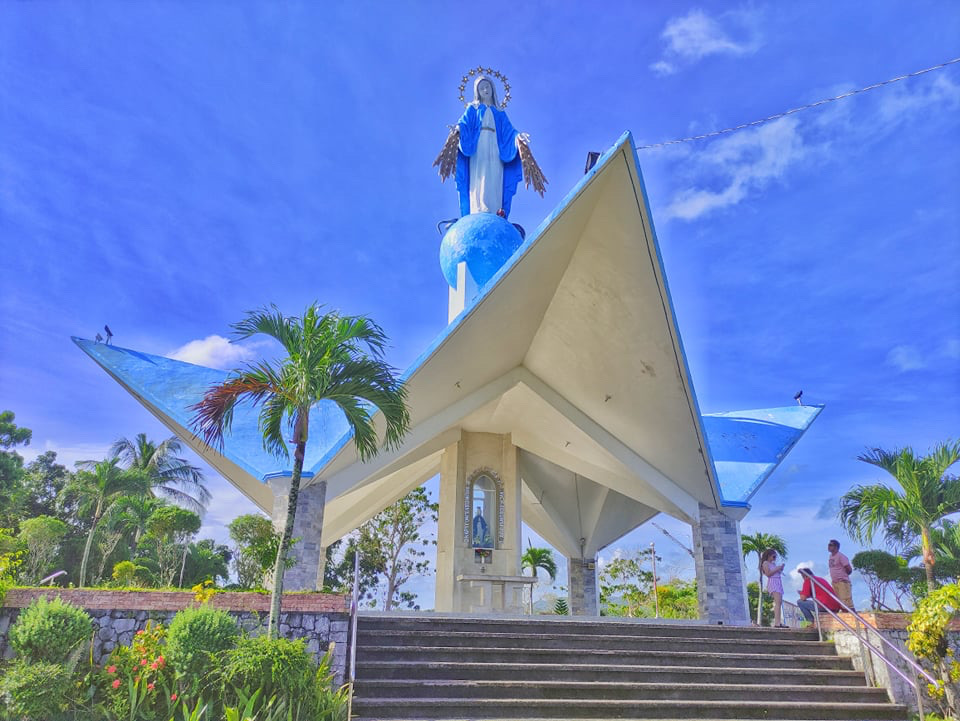 The first thing that most travelers do when they visit a city is to go to a place of worship to pray for guidance and safety. Some wanderers add some religious site to their itinerary because it is not concealed in our minds that our country, the Philippines, is a home of famous and cultural-religious heritage. One example is the Shrine of Our Lady of the Miraculous Medal.
This famous tourist spot is located at the top of the hill beside the road of Brgy. Lapaz in Bogo City. Devotees believed that the medal that has been blessed will cure and give protection to those who wear it. To reach the top of the hill, you need to take more than a hundred steps before they can visit the site. When you have already arrived at the Shrine, just look at your surroundings to get a refreshing overlooking view of Bogo City.
The calming and solemn atmosphere of this site will let you connect not only with the Blessed Virgin Mary but also to nature. When you visit Bogo City for a weekend getaway, you must add this to your itinerary. 
Bogo Barbeque Plaza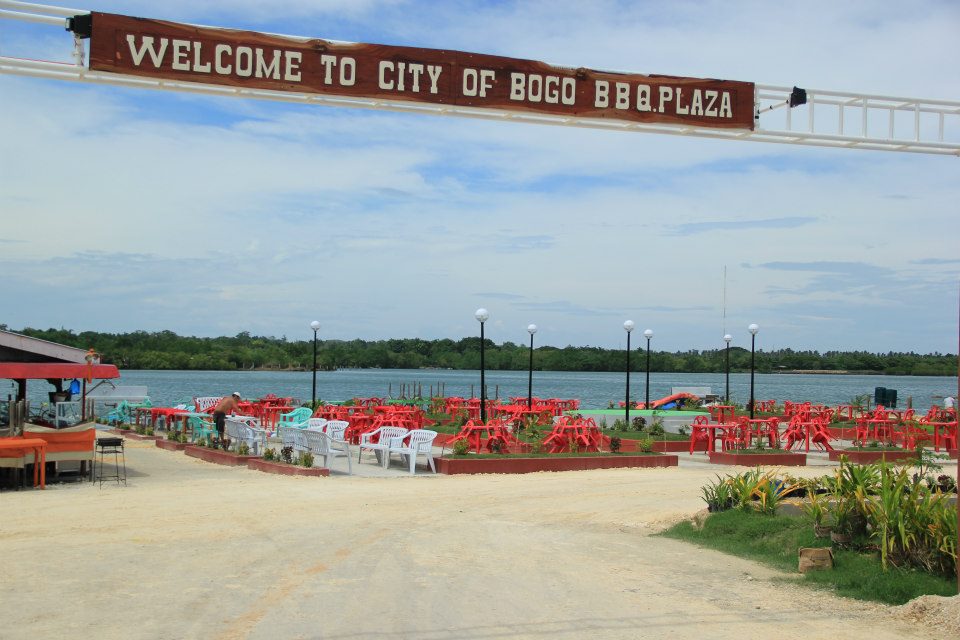 Once done praying for guidance and safety, you may need to fill your belly with delicious food before you continue with your itinerary. Just 13 minutes away from the site of the Shrine of Our Lady of the Miraculous Medal, there is a barbeque place where you pig out. This is the place where all barbeque stores gather.
Eat with the great view of waters and lush greenery at this place. You will surely gain your appetite due to the panoramic landscape that this place has. Have a taste of different grilled food at this plaza. It is the perfect preparation for your long journey. 
Tugbungan Eco-Farm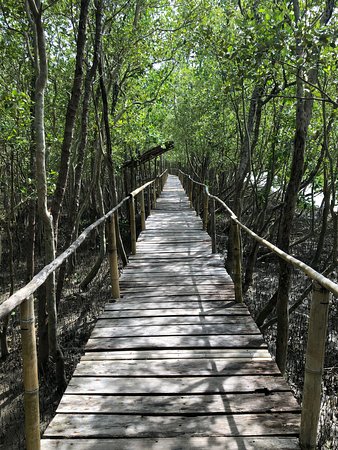 Spending a little time with nature is a kind of rest from a tiring day. Taking a 14-minute drive via Central Nautical Highway, from the site of Bogo Barbeque Plaza, you can see the site of Tugbungan Eco Farm, which is a hidden gem located in Brgy. Gairan is also in the city of Bogo. This eco-friendly farm allows you to meditate and relax for a minute. It's a breather for those who are tired of the hustle and bustle of the city.
There is an elevated wooden path over the Mangroves. At the end of the wooden walkway, you can sit there and watch the horizon where the sun and the sea meet. Those who have seen this place already are recommending all incoming visitors to wear the right footwear, and advising everyone to be careful with the wooden walkway because some slabs are not in good condition. You must pay only 20 pesos for the environmental fee, it is for the maintenance to keep the surroundings clean and healthy. 
After you relax at the farm, you can book your accommodation for an overnight stay. There are hotels near the farm, just make sure to book your accommodation ahead of time to avoid the hassle. Rest your body well because tomorrow will be another day for you in Bogo City!
When you wake up in the morning, prepare yourself for a more fun experience. Eat a lot of food before you go to your destination. Don't forget to bring your cameras!
Ian's Tattoo Bar and Grill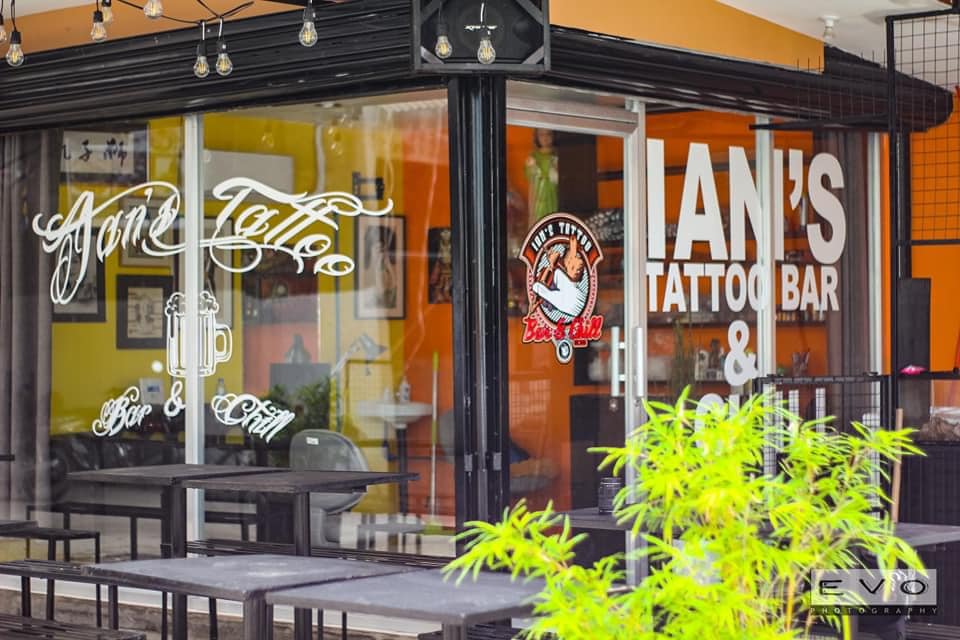 Having a remembrance when you visit a place is a necessity for all travelers going back to the hustle and bustle of the city. It is something to remember when you get stressed at work. When you are in Bogo City Cebu, you must visit Ian's Tattoo Bar and Grill to get your tattoo as a remembrance of Bogo City. It is located at Door 1 4 K's Place San Vicente Street, Bogo City. The relaxing atmosphere of this place entices a lot of people who have a love and passion for art.
It depends on you if you want to eat or drink because they serve dishes, alcoholic and non-alcoholic drinks. Have a fun conversation with the tattoo artist as it makes art on your skin. Since it is a newly opened shop, you should take advantage and visit it when you go to Bogo. Don't wait until it becomes famous and crowded in the future. Make sure to add this destination to your itinerary so that you can get something from Bogo that you can remember for the rest of your life. 
Your weekend getaway trip should not end with these places, we are saving the best for the last, so might as well prepare yourself for this tantalizing beauty of nature that is waiting for you! Are you ready? Let's go!
Capitancillo Island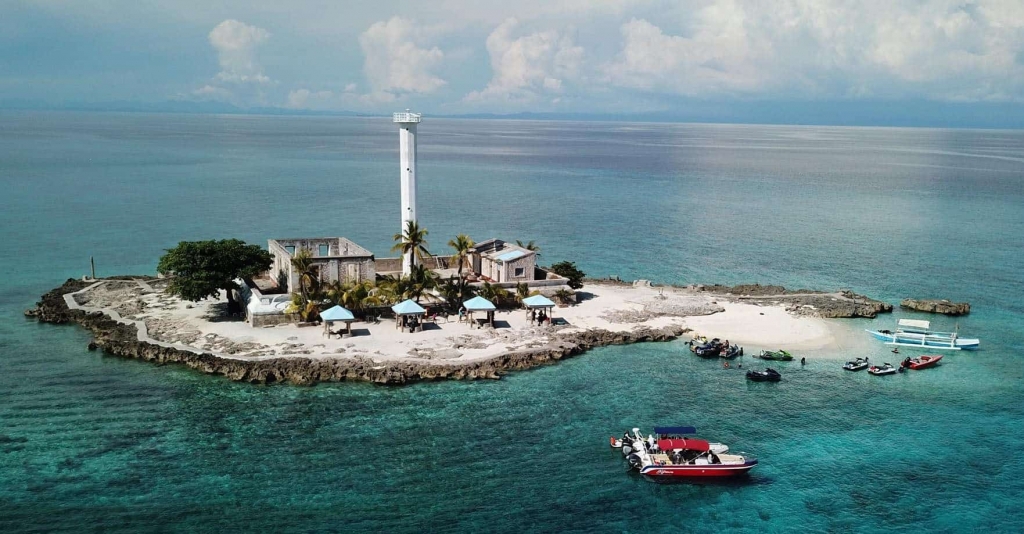 Ending your trip in the best possible way will help you achieve the rest and fun that you can't experience in the crowd of the city. Just a few miles away from Ian's Tattoo Bar and Grill is an island that you will always remember when you come back to the city. Capitancillo is just a small island, it is a six-hectare uninhabited paradise in the City of Bogo. Considered a gem of the city, this island possesses characteristics that a gem has!
When you first land your feet on the white tiny sound, you will be in awe because this treasure is undeniably beautiful. The super clear blue waters will catch your eyes, and have you stare at them for minutes. It is also a protected marine sanctuary, and people who have a love for the sea are loving about this place. There are three diving sites that you can see inside this island, as well as a lighthouse standing tall to serve people. Gentle waves are gently hitting the boat shore. 
Be prepared! Might as well bring everything you need and the things you think you may need because there are not much of accommodations and stores there where you can stay and buy food or any necessity you need. The exquisiteness of this small piece of heaven on earth will stay in your heart and mind for a very long time.
Come Home to a Treasure House: Camella Bogo
Camella, the property developer, is indeed a treasure as well of the Philippines. Why? Because it is one of the businesses in our country that has concern for the wellness of its people. How do we say that? Well, Camella is keeping and maintaining its five pillars, which have been offered to Filipinos for more than four decades now! How great is that?
To give you an idea, there is a community located in Brgy. Cayang, Bogo City in the province of Cebu. It was inspired by a Spanish Mediterranean vibe, a 17-hectare peaceful community. What's in it for you to live in this community? There are lots of perks you can get when you purchase a home at Camelle Bogo.
Let's say you decided to have a peaceful life in the maaliwalas community of Camella. In that case, you will be able to live in a home near the hospitals, learning institutions, convenience stores, grocery stores, shopping malls, government facilities, main roads and highways, and tourist spots where you can go for a short weekend getaway.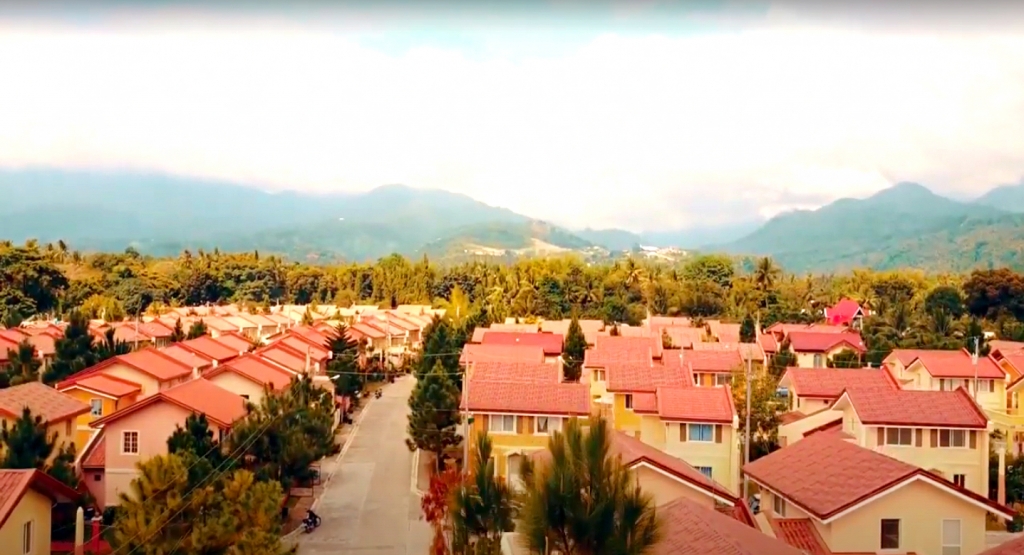 Moreover, you are provided with safety and security because one thing that Camella wants to have safe and sound stay inside the community. In every corner of the vicinity, there are CCTV cameras installed for monitoring. Trained security guards are roving 24/7, keeping an eye to make sure that nothing and no one suspicious enters the community. Furthermore, you have the perks to use the cool amenities it has, such as a clubhouse, basketball court, and kid's playground.
In addition, owning a home in Camella is not that hard. The trusted home builder is flexible when it comes to financing options, so even if you are tight on budget, you can go ahead and own a home in a community full of wonders and treasures! Also, make sure to choose the perfect home for you since the real estate developer offers various series of house models which you can choose from. Each house has unique features that you're going to love.
You have worked so hard, and we know that you deserve to be living in a home where you can find the true meaning of home, rest, and treasure. Camella is waiting for you!