Investing in real estate is a wise decision, but let's face it—buying our own dream home in the middle of a pandemic can be very challenging. Some of us choose to get a side hustle, save more money, and wait it out until we're financially capable of purchasing a real estate property. | Rent-To-Own Condo
Rent-to-own condos can be a nice alternative for people who are not yet ready to buy an entire house but don't want to waste their hard-earned money on renting a place that will never be theirs. A rent-to-own (RTO) agreement (also called lease-to-own) allows the prospective buyer to rent the property for a specific period of time, and that person is given the option to purchase it before the lease expires.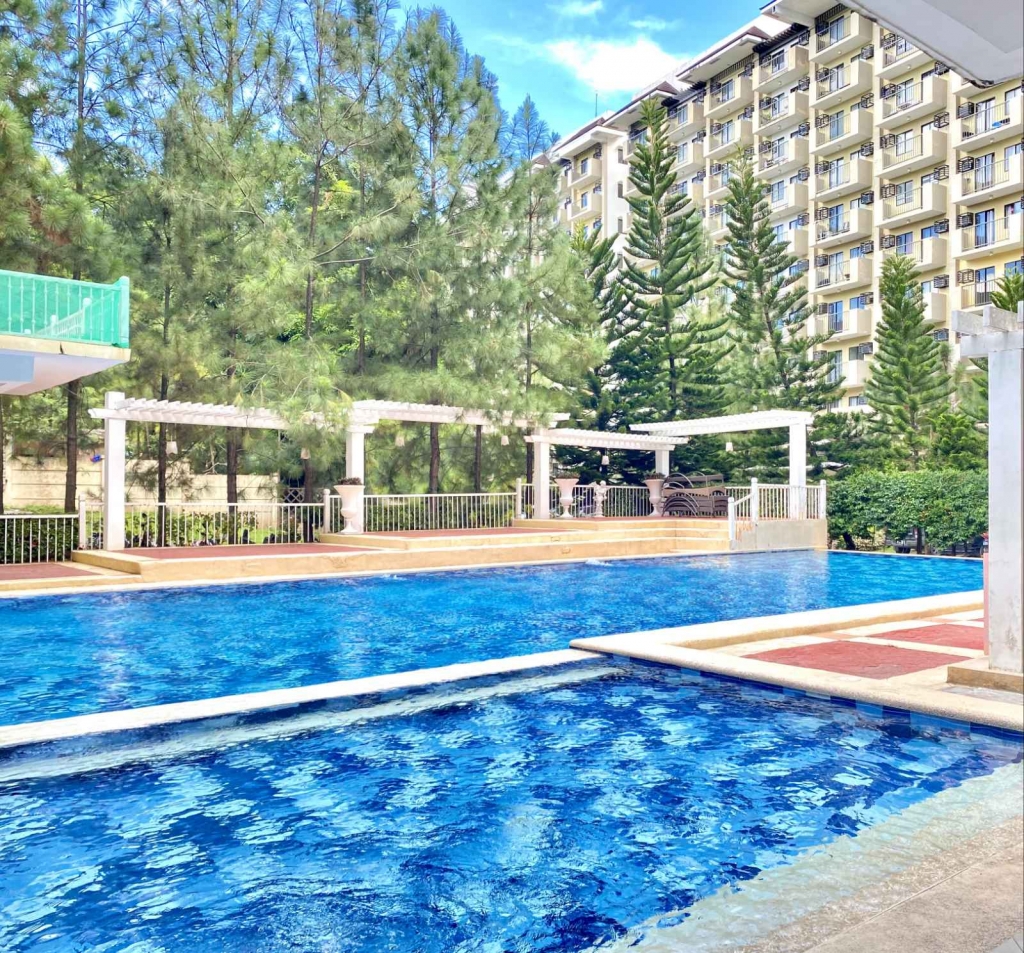 Northpoint Davao, one of the flagship properties by Camella Manors, now offers rent-to-own condo units available in its ready for occupancy condo buildings. This British-themed condo development nestled in the heart of Metro Davao can be your next home in the King City of the South.
But first, let's check out some of the things that we have to keep in mind prior to our big move into an RTO condo:
1. Consult a real estate expert or lawyer before signing the contract.
To avoid future legal problems, make sure to review the contract thoroughly and seek the help of a real estate attorney who can further explain to you both your rights and responsibilities before sealing the deal. Check the provisions carefully with your lawyer and don't be afraid to negotiate with the landlord if you think there are things that are not favorable to you. The buyer and the seller have to agree on the basics: monthly rental, purchase date, and sales price. Both parties must also specify other terms such as how many tenants are permitted at home, whether pets are allowed, who will be responsible for maintenance issues and repairs, and who will pay the homeowner's association dues and property taxes.
2. Understand the risks involved.
While an RTO scheme can be beneficial for both the buyer and the seller, it also entails some risks just like other investments. The value of the property can appreciate or depreciate during the rental period. As a potential buyer, one of the drawbacks of an RTO agreement is the possibility of paying more than the property's market value (if it depreciates). One more con is if you decide not to buy the unit, the rent you paid will be forfeited. And if you fall behind on rent, you can be evicted, thus forfeiting the down payment and all previous rent payments. Another possibility is when the lessor is unable to pay the mortgage; in that case, the rent paid may be forfeited, and the prospective buyer will not be able to purchase the unit. To mitigate the risks, have a well-written contract that will ensure security for the seller and the buyer and address the important concerns of both parties.
3. Manage your finances.
One of the main advantages of an RTO arrangement for potential buyers like you is it gives you the opportunity to move into your dream home while having more time to save money to eventually own it. Instead of shelling out a significant amount for a down payment, the process here is more gradual—you'll be paying the monthly rental and the down payment over time, and at the end of the lease, you're likely capable of financing your mortgage. Make sure that you will use this time wisely to increase your income, save up for the future, and improve your credit score to help you qualify for a loan. You can also maximize this time to "test drive" the condo unit before purchasing it.
READY TO MOVE INTO A RENT-TO-OWN CONDO IN DAVAO?
If you're looking for an exquisite rent-to-own condo in the Philippines, Northpoint Davao is an ideal choice. This pine estate condo is a British-themed vertical pine community that has five residential towers embraced by Caribbean pines that were imported from New Zealand. It is a famous landmark strategically located in Davao City's central business district along JP Laurel Avenue, Bajada.
With a down payment of as low as Php 66,000, you can already move into this ready for occupancy condo in Davao. Included in the property buyer's payments are the rental fee and an amount to be deducted from the purchase price of the principal property. A few remaining RTO condo units in the first to fourth buildings of Northpoint are available via rent-to-own financing.
Northpoint, an RFO condo in Davao, is a 3-hectare condo village surrounded by pine trees that give off an average volume of 78,000 pounds of oxygen per year, providing fresh air for the residents. It also has a solid bedrock foundation – its soil structure has a foundation resistant to a 7.2 magnitude earthquake.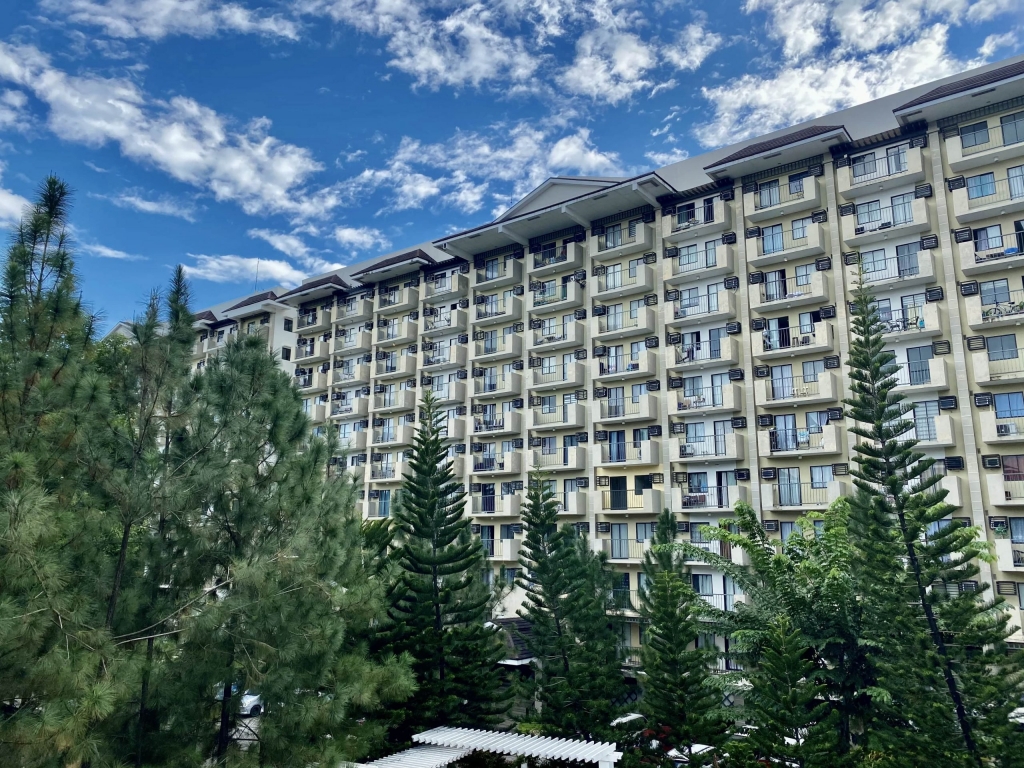 This resort-themed condo in the Philippines is only a 2-hour flight away from Manila and a 15-minute ride from Davao International Airport. Northpoint is also known as a "10-minute community," where business hubs, places of worship, hospitals, universities, malls, and an upcoming commercial strip of its own are easily accessible.
Beautiful views of nature and cityscapes in the "Crown Jewel of Mindanao" will surely take your breath away, and you can also catch a glimpse of the picturesque backdrop of Samal Island from the top floors. Enjoy your exclusive condo perks by exploring its resort-style amenities such as the salinated pool, fitness gym, sky courts, atriums, kids' playground, clubhouse terrace, kiddie pool, and function area. 24/7 security is provided for your safety and peace of mind.
Plus, you can have a fine dining experience with your family without leaving Northpoint's project area through The White House Fusion Cuisine and Wine Lounge, an old heritage house turned restaurant that offers various Asian-European fusion dishes.
Northpoint was also hailed as the Best Residential Development in Davao during the Philippine Property Awards 2016.
Discover what it's like to live in a cosmopolitan city known as the heart of trade, commerce, tourism, education, and finance in the Southern Philippines. Come home to Northpoint Davao, the first and only vertical pine community in Mindanao!