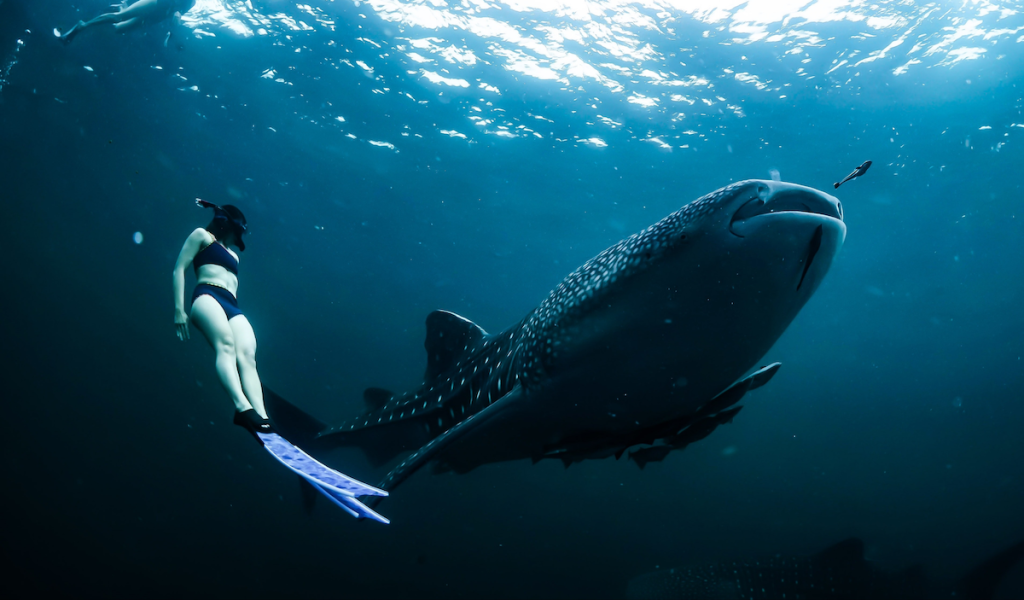 Sorsogon, the southernmost province in the Bicol region of the Philippines, is a destination waiting to be explored. With its picturesque beaches and islands, bountiful harvests, rich history and culture, and gentle giants swimming in its seas during whale shark season, Sorsogon has something for every traveler.
Bicolandia: Bursting with Beauty
The Bicol Region, also referred to as Bicolandia, comprises six provinces, four on the Bicol Peninsula (the southeastern end of Luzon): Albay, Camarines Norte, Camarines Sur, and Sorsogon, and two off the shore: Catanduanes and Masbate.
Its capital city is Legazpi and has one independent component city, the pilgrim city of Naga.
Bicol is bounded by Lamon Bay to the north, the Philippine Sea to the east, and the Sibuyan Sea and Ragay Gulf to the west, while Camarines Norte and Camarines Sur, its northernmost provinces, are bordered to the west by the province of Quezon.
The province's festivals showcase its indigenous culture and religious traditions while highlighting its economic activities. Join us as we take you on a journey to explore this gem in Luzon!
Sorsogon : Switzerland of the Orient
According to the Philippine Statistics Authority, Sorsogon is considered the gateway to the south of the Philippines through Matnog town, where a ferry terminal is berthed. Sorsogon is replete with wild vegetation, thick forests and rich wildlife that afford it a cooler environment compared to its neighboring towns and cities. Foreign tourists have endearingly given the place its moniker, "Switzerland of the Orient."
Moreover, it is blessed with abundant aquatic resources and has thus supplied Bicol and other provinces. The world's largest whale shark, known locally as "butanding," resides near the shores of Donsol and Pilar.
Join the Butanding Festival
The Butanding Festival is one of the most anticipated celebrations in Sorsogon City, which happens annually on the summer month of May. This year's Butanding Festival is ongoing and will run until May 24, 2023. It's a week-long event that highlights the gentle giants or whale sharks – an iconic marine species found in Donsol town.
During this festival, people from different parts of the world come together to celebrate and protect these magnificent creatures. One of the main events is a fluvial parade where boats are decorated with colorful flags and oversized whale shark figures that float down Sorsogon Bay.
Aside from the parade, there are also street dances, cultural shows showcasing indigenous Bicolano culture, and food festivals. The festivities aim to promote tourism in Sorsogon while educating locals and visitors about responsible eco-tourism practices.
This celebration serves as a reminder for everyone to protect not only the seas but also all living creatures inhabiting them. Through this event, Sorsogon showcases its rich history and culture while highlighting everyone's responsibilities toward preserving nature for generations to come.
Camella Sorsogon is a beautiful master planned community located just a short drive from Donsol town. With its stunning views of the ocean and its convenient location, Camella Sorsogon is the perfect place to call home for anyone who wants to be close to the action of the Butanding Festival.
If you're looking for a place to live that's close to the action of the Butanding Festival, then Camilla Sorsogon is the perfect choice for you.
Check out the Pili festival
Pili Festival is one of the most popular festivals in Sorsogon, a province located in the Bicol Region of the Philippines. This festival is held annually to celebrate and honor a bountiful harvest of pili nut – a type of tree that grows generously in this region.
The feast features various activities such as street parades, beauty pageants, cultural shows, food fairs, and sports events. One of the highlights of this festival is the "Mutya ng Pili" or Miss Pili pageant where contestants showcase their beauty and intelligence while wearing traditional costumes made from pili shells.
Attending the Pili Festival is an experience worth having for anyone who wants to immerse themselves in Bicolano culture while enjoying some great food and entertainment!
See the Kasanggayahan Festival
Kasanggayahan Festival is a celebration of the culture and heritage of Sorsogon. This festival is celebrated every third week of October, and it is one of the most awaited events in the whole province. The festival lasts for ten days, filled with different activities that showcase the beauty and richness of Sorsogon.
One notable event during Kasanggayahan Festival is the street parade where participants wear colorful costumes while dancing to traditional music. It's a spectacle that embodies Sorsoganons' creativity, passion for life, and love for their hometown.
Beyond all these festivities lies something deeper – Kasanggayahan signifies unity among its people. It celebrates diversity while promoting harmony amongst locals despite differences – whether in beliefs or race.
Enjoy its Beaches
If you're looking for a tropical escape, Sorsogon has some of the most stunning beaches and islands in the Philippines. One must-visit place is Matnog where you can find white-sand beaches and crystal-clear waters perfect for swimming or snorkeling.
Subic Beach is another popular destination with its powdery white sand and turquoise waters. It's also known as "Pink Beach" because of its pinkish hue when viewed from afar due to the red coral fragments mixed in with the sand.
Explore its Islands
For those who prefer a more secluded island getaway, Gubat offers a serene retreat. There are several small islands surrounding it that are accessible by boat, offering pristine beaches and unspoiled nature views.
Island hopping tours are available in Sorsogon which will take you to these beautiful destinations while enjoying breathtaking ocean views along the way. Hop on board boats equipped with life jackets and explore different islands at your own pace.
Sorsogon's beaches offer not just relaxation but also adventure activities like kayaking, paddle boarding or even surfing during strong winds season.
Visit Eco Tourism Destinations
Natural Parks and Reserves
Sorsogon is not just about beaches and whale sharks. The province also boasts natural parks and reserves that showcase its biodiversity. One of these places is Balay Buhay sa Uma, a nature park situated in the town of Irosin.
This eco tourism destination features various activities such as trekking, bird watching, and camping. Visitors can explore the lush forest trails or take a dip in the cool mountain springs. They can also learn about local culture through cultural performances held at the park's amphitheater.
Another must-visit natural attraction in Sorsogon is Prieto Diaz Mangrove Forest Reserve located along the Bulusan River estuary. It covers over 400 hectares of mangroves that serve as habitats for different species of birds, fish, crabs, and insects.
Visitors can enjoy kayaking or boating while admiring this stunning eco system up close. They can also participate in tree-planting activities to help protect this delicate environment from further degradation.
Explore Historical Sites and Landmarks
Sorsogon is not only blessed with natural wonders but also filled with historical sites and landmarks that showcase the province's rich cultural heritage. One of the must-visit places in Sorsogon for history enthusiasts is Barcelona Church.
The church was built in 1874 by Franciscan friars and served as a refuge for locals during World War II. The architecture of the church boasts a fusion of European and Filipino styles, making it a unique destination to visit.
Another site worth visiting is Irosin Church Ruins, which dates back to 1646 when it was first built by Augustinian missionaries. It played an essential role in spreading Catholicism throughout the Bicol region.
Today, all that remains are ruins that serve as a reminder of the town's religious past. Visitors can still see remnants of its grandeur through intricately designed arches and stonework.
Fun Activities in Sorsogon
Sorsogon is not just the southernmost province of the Bicol region, it's also a whale shark haven and a cultural destination. The city and town residents celebrate different festivities throughout the year to showcase their indigenous culture, history, and bountiful harvest.
Sorsogon tourism offers various activities from island hopping tours to joining regional festivals where visitors can witness colorful fluvial parades and immerse themselves in the local culture.
The economy of Sorsogon mostly relies on agriculture and fisheries; however, there are ongoing efforts to promote sustainable tourism practices while protecting natural resources. With its friendly people and breathtaking landscapes, Sorsogon is indeed a must-visit destination in the Philippines.
Explore Sorsogon yourself and discover what makes this destination worth experiencing! Hop on to neighboring towns and municipalities like Albay and Donsol. Attend feast and thanksgiving festivals like the Butanding Festival during whale shark season, the Pili Festival, Kasanggayahan Festival and other highlights of the province.
Camella Sorsogon | House and Lot for Sale in Sorsogon
Camella Sorsogon is a housing development project by Camella, one of the largest and most reputable real estate developers in the Philippines. Sorsogon is a province located in the Bicol Region of the Philippines, known for its natural beauty and tourist attractions. It has a total population of 828,655 total based on Philippine Statistics Authority figures for 2020.
Camella Sorsogon offers a beautiful community and quality houses in a master planned community. The project aims to provide residents with a comfortable and secure living environment. The houses in Camella Sorsogon are designed to cater to different budgets and preferences, ranging from single-attached units to larger, more spacious homes.
To get the most accurate and up-to-date information about the project, it is recommended to contact Camella or inquire through this link directly.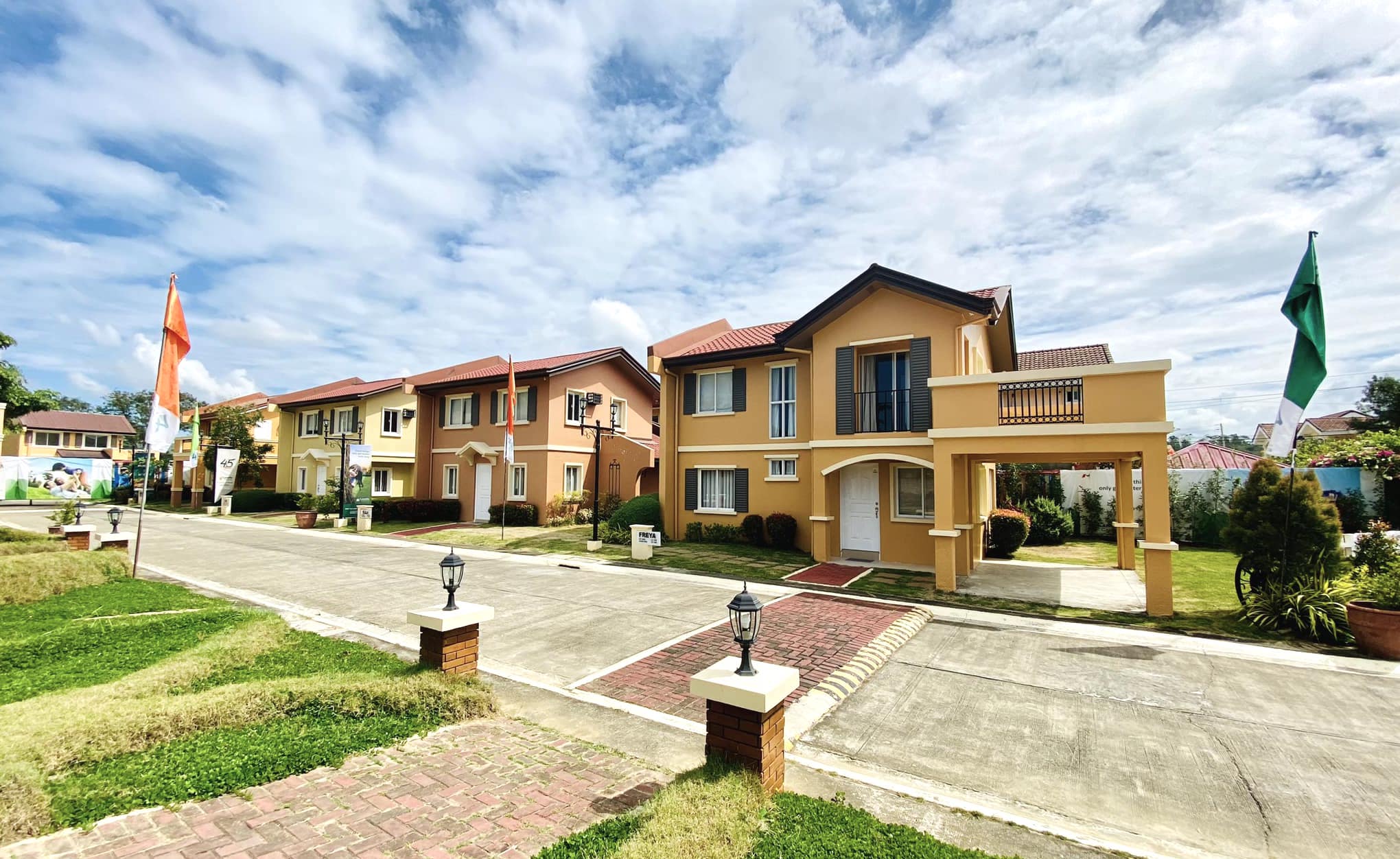 Check out our House and Lot for Sale Properties
Discover our house and lot for sale properties in the Philippines