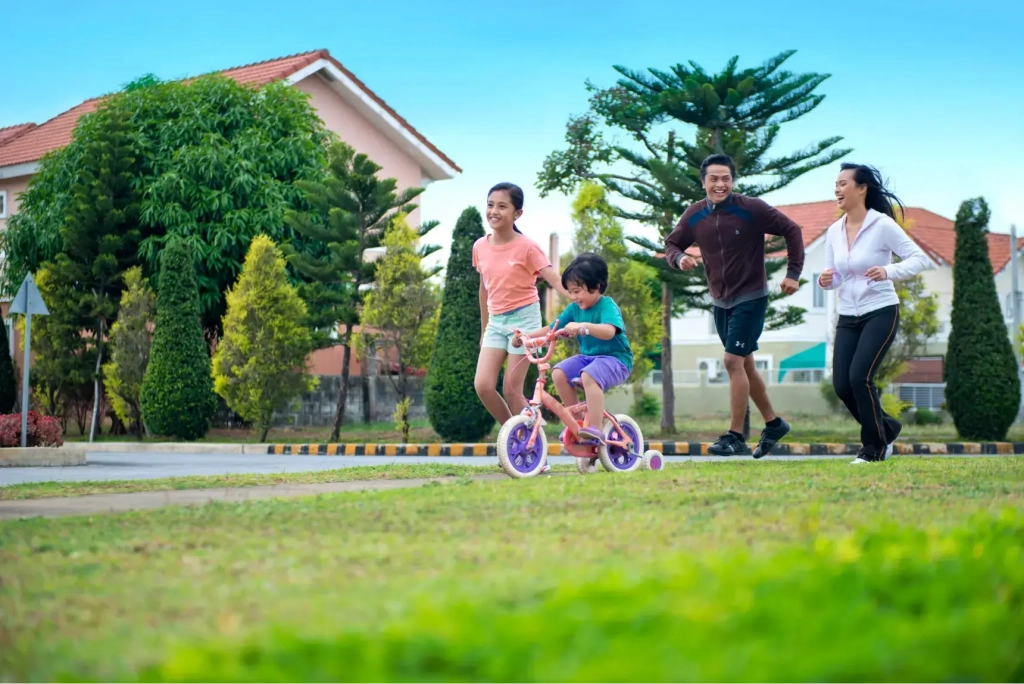 Safety is vital in every aspect of one's life, whether at home, at the workplace, or out in public. The importance of safety cannot be overstated, as it protects individuals and communities from potential hazards that could have pernicious consequences. Setting a higher priority on safety can guarantee a more secure and healthy environment for ourselves and the people around us.
The most frequently committed crimes in the Philippines are theft, rape, and physical injury. In fact, the country's theft crime rate increased by 3.78% within only six months this year. People have the power to significantly reduce the risk of them becoming crime victims by deliberately choosing a neighborhood or community that would provide them with a sense of safety and comfort.
With this article, we will have a deep understanding of how neighborhoods like Camella, a property developer category housing under Vista Land with a presence in Cavite and other key provincial destinations, could provide a gated and secure community.
Things That Make a Place Safe
Despite the fact that there are steps that can be taken to lessen crime, nobody has complete control over it. Criminal behavior is influenced by unexplainable factors, including social, economic, and psychological factors. To address it, we must consider the following aspects to know where a safe area to live is.
Low Crime Rate
One of the most significant factors to consider when looking for a safe community is its crime rate. This rating defines the location's standing in terms of adhering to rules and regulations. Low-crime areas are frequently associated with a strong police presence, well-organized community policing, and active neighborhood watch programs. Neighborhoods with these characteristics have a strong sense of community and a shared responsibility to look out for one another.
Sufficient Lighting
Adequate lighting is another factor to look into/that makes a place safe. Anyone could be exposed to danger at night, especially if darkness literally occupies the place. Proper lighting throughout the entire estate deter criminals and increase visibility, allowing individuals to see and circumvent potential dangers. Enough lighting can also help individuals navigate their surroundings easily, potentially preventing accidents and injuries. Providing light, such as streetlights, indicates that the organization within the place is responsive to the need of time.
Infrastructure
A place with well-constructed infrastructure is also considered safe. Properly maintained roads, bridges, and buildings help prevent accidents and keep people safe. It is also important to have a good public transportation system within the area, especially for those who do not have access to private transportation. It facilitates the movement of goods and people, connects businesses to markets, and gives individuals access to essential services, community structures, and resources. Infrastructure is also crucial in sustaining economic activity, attracting investment, and creating jobs.
Emergency Services
Having quick and efficient emergency services is another key factor that makes a place safe. The availability of emergency services such as fire departments, hospitals, and police stations can significantly improve the safety of an area. Individuals and families can feel more secure knowing that emergency services are readily available in case of an emergency.
Commercial establishments
Apart from emergency services, a safe home development should also have commercial establishments closer to the property that gives its residents quick access to education, health, entertainment, and leisure — where people can enjoy early morning coffee after jogging or walking with friends. Or go grocery shopping with the family on weekends.
Community Involvement
Ultimately, community involvement plays an important role in creating a safe environment. Neighborhoods, where residents actively engage in community activities and events, tend to have a strong sense of community and a lower crime rate. The connections allow people to develop camaraderie based on shared experiences and interests, fostering a sense of belonging and support. People who feel connected to their community are more likely to look out for one another, report suspicious activity, and collaborate to make their surroundings safer.
Camella in Cavite, Philippines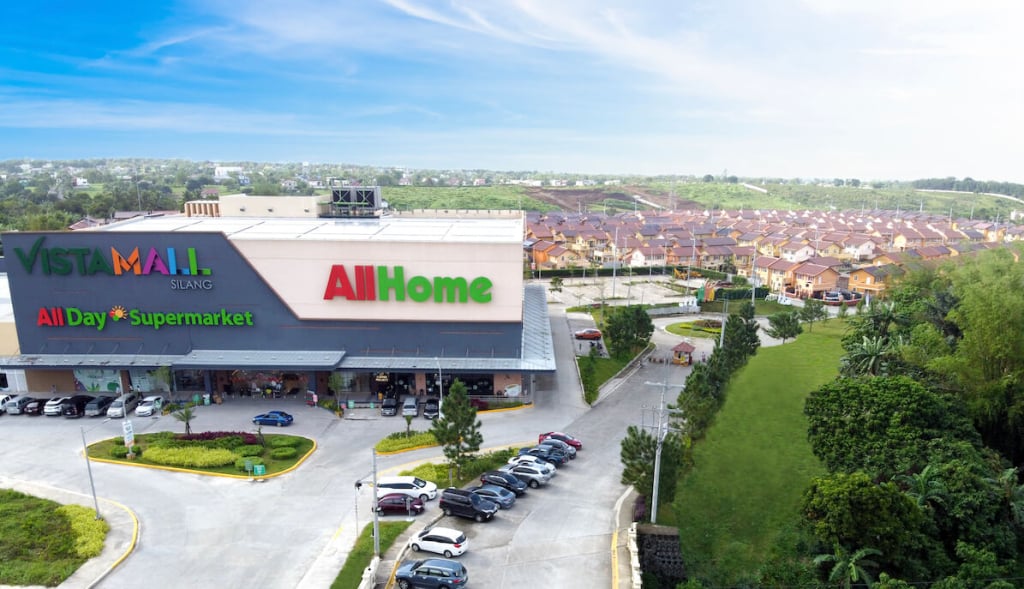 Camella by Vista Land, the country's preferred homebuilder based on a number of trusted brand surveys, builds innovative master planned city developments.
In the south of Mega Manila, the Camella projects are mostly located in the rich and historical province of Cavite, the "Land of the Brave." Covering nine different municipalities, including Daang Hari, Bacoor City, Dasmarinas City, Imus, General Trias, Trece Martirez, Tanza, Silang, and Alfonso, all of the Camella Cavite properties are conveniently situated in strategic locations with accessibility as the primary priority. The main roads near Camella projects in Cavite include the ongoing Cavite Laguna Expressway, Emilio Aguinaldo Highway, and Daang Hari Road.
The house models have spacious interiors and contemporary architectural designs. Every neighborhood has a gated and guarded community. The featured properties also have easy access to major infrastructure for transportation, making any kind of travel easier, including the commute of passengers and the transport of goods.
Furthermore, it is not just a mere residential village with a charming range of house models, the subdivision has a full set of amenities, like the clubhouse, swimming pool, pocket parks and nature-friendly place, providing residents with opportunities to engage in physical activity and social interaction.
Below are some of the specific reasons why Camella Homes is considered to be one of the safest neighborhoods in Cavite.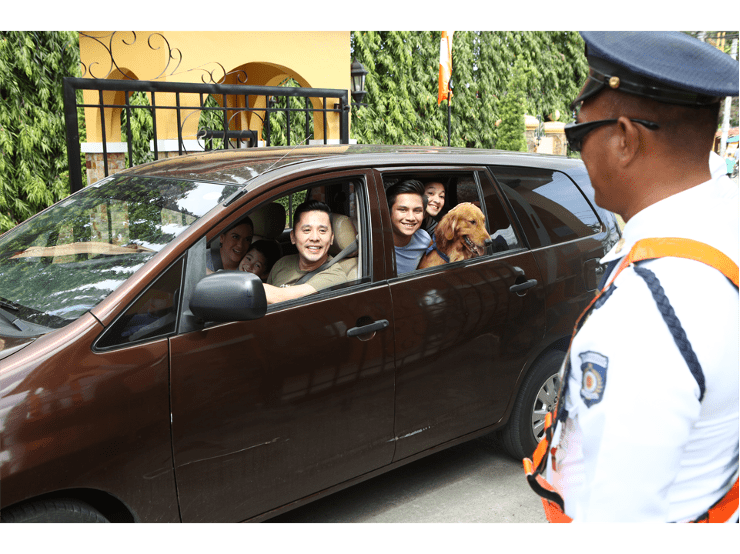 Imus and Bacoor City
Camella Bucandala's modern classic home in Imus, Cavite, is inspired by traditional details such as earth-brown colors, stucco walls, and lush greenery. Swimming pools, play courts, open areas, 24-hour security, gated entrances and perimeter subdivisions, and shuttle services are just some of the amenities available in this Camella neighborhood, making it an ideal place to live. In addition, the Camella projects in Bacoor, such as Camella Cerritos, Camella Carson, and Camella Altea, are the best places to consider as these projects also have the same features as Camella Bucandala.
Dasmariñas City
Camella redefined home development in Dasmariñas City with high-quality house and lot properties. Camella Dasma at the Island Park located in Brgy. Paliparan II and Camella Praverde in Paliparan I, Dasmariñas, Cavite. The projects have vibrant commercial landscapes, featuring a diverse range of service-oriented businesses, such as retail malls, grocery stores, major shopping malls, convenience stores, and fast food restaurants.
Camella Dasma at the Islands Park is a gated community with various amenities, such as a clubhouse, garden trails, manicured pathways, swimming pools, playgrounds, and other recreational facilities. Camella Praverde is part of the 12-hectare development; it offers 24/7 security in a compact setting, ensuring a more monitored community.
Silang
Set in a nostalgic environment, Camella Alta is a neighborhood located in Silang that featuring cool climes, peaceful location, pollution-free roads, and lush pine trees. It has a 20-hectare rolling terrain covered with perimeter fencing, 24/7 working CCTV at the gate entrance, and 24-hour roving security, enhancing the location's security.
Alfonso
Camella Alfonso is a place with less pollution and a greener environment. This neighborhood encompasses 8.9 hectares of land at Brgy. Alfonso Cavite, Marahan, near Tagaytay city. In addition to the guarded entrance gate with CCTV and round-the-clock roving security, the premises have a high perimeter fence that helps with security. This location also provides shuttle services to make it easier and safer for people to enter the neighborhood from the outside.
Trece Maritez
Camella Trece is located in Trece Martirez, Cavite, and is one of the fastest growing local economies in the province. The Camella Trece offers a multi-functional club house, playground, and a high perimeter fence on 15 hectares of house and lot subdivision. Furthermore, this location now has round-the-clock roving security guards, 24/7 working CCTV throughout the area, and a shuttle service incorporated to ensure the residents' safety and security.
General Trias
Strategically located at Brgy. San Francisco, General Trias, Cavite, and part of a 200-hectare estate development, Camella has five projects in General Trias, Cavite. Aside from the amenities, which include a swimming pool, basketball court, and club house, the residents also enjoy the convenience of the location, as it is near various shopping malls, major establishments, major transportation hubs, and commercial and business centers. The area has a high perimeter fence, 24-hour CCTV that monitors the entrance gate, 24/7 roving security guards, and wide, lighted pathways, making residents feel comfortable and safe.
Tanza
Camella Tanza is located at Brgy. Bagtas, Tanza, Cavite. It is in a great location as it has easy access to SLEX, CAVITEX, and the newest airport, Sangley Point International Airport. This 8-hectare masterpiece development is known to be the prime community in the area. Like the other projects, the Camella Tanza also has a guarded community, perimeter fence, and round-the-clock roving of security personnel. This project has a spacious general public park covering almost a third of the entire Camella that allows the public to socialize with others.
Other Camella Communities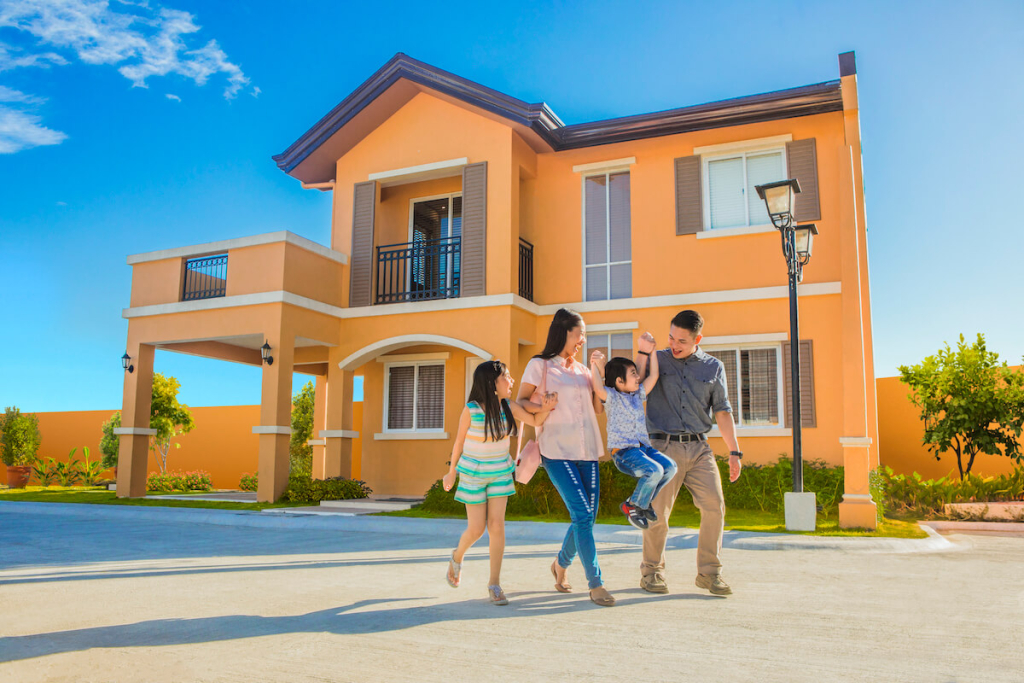 Living outside Cavite? Camella Homes developed communities in 49 Philippine provinces, like Camella Mega Manila (including Metro Manila), Camella Baliwag (in Bulacan), Camella Bohol (in Tagbilaran City), Camella in Cebu (including Talamban), and more.
Camella in Cavite are vast properties offering house and lots and lot for sale with various financing schemes. The properties offer community structures that are perfect for families with different needs.
They offer different house models, catering to the needs of different types of families. Before searching for a preferred house, we have to take into account how secure the neighborhood is. Safety allows us to focus on our goals and aspirations without being held back by fear or worry.
Ultimately, because of its security features, Camella may provide residents with a greater sense of security and peace of mind. They have a solid reputation in the real estate industry, and their dedication to quality and customer satisfaction makes them a top choice for homebuyers in the Philippines.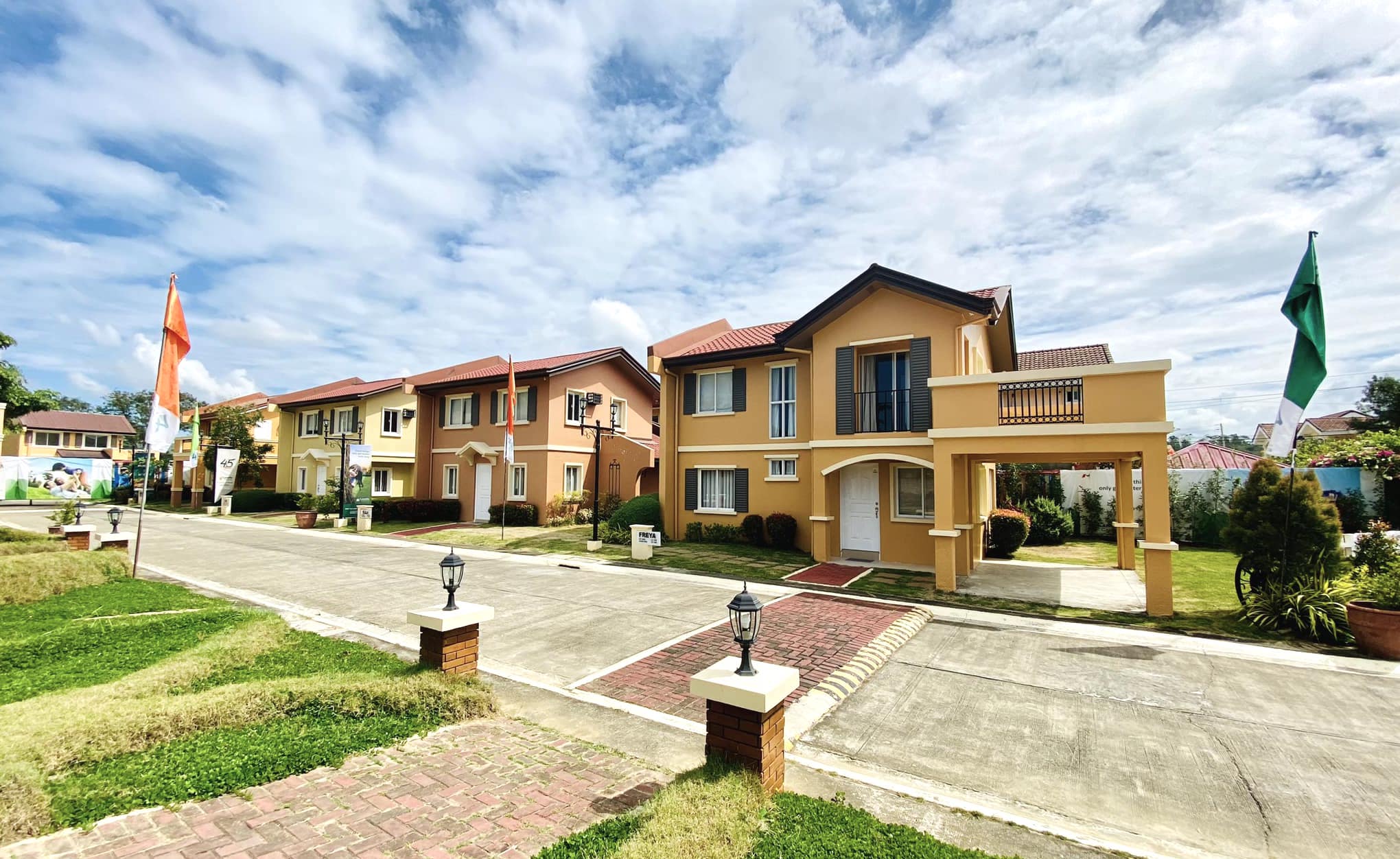 Check out our House and Lot for Sale Properties
Discover our house and lot for sale properties in the Philippines