A mother's love is unconditional and knows no age. No matter how old we get, our mom will always cook for us. She will always fold our laundry without being asked. A mom will always look out for her child in every moment despite our so-called independence. Mothers will always find ways to show she is very much still around and care for our needs. Those small gestures matter, and when is the best way to honor them, if not on Mother's Day?
Mother's Day is a celebration of love and affection between a mom and her child. It is the day we appreciate all efforts of every mother as the world is dressed to showcase every bit of it through children's gifts and heartfelt sentiments. The day every child goes out of their way to do something that would put a big smile on their mom's face.
Camella Celebrates Mother's Day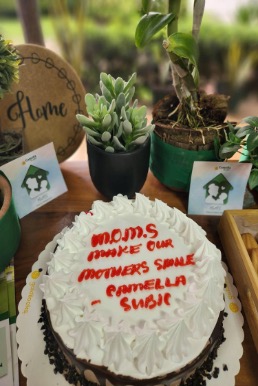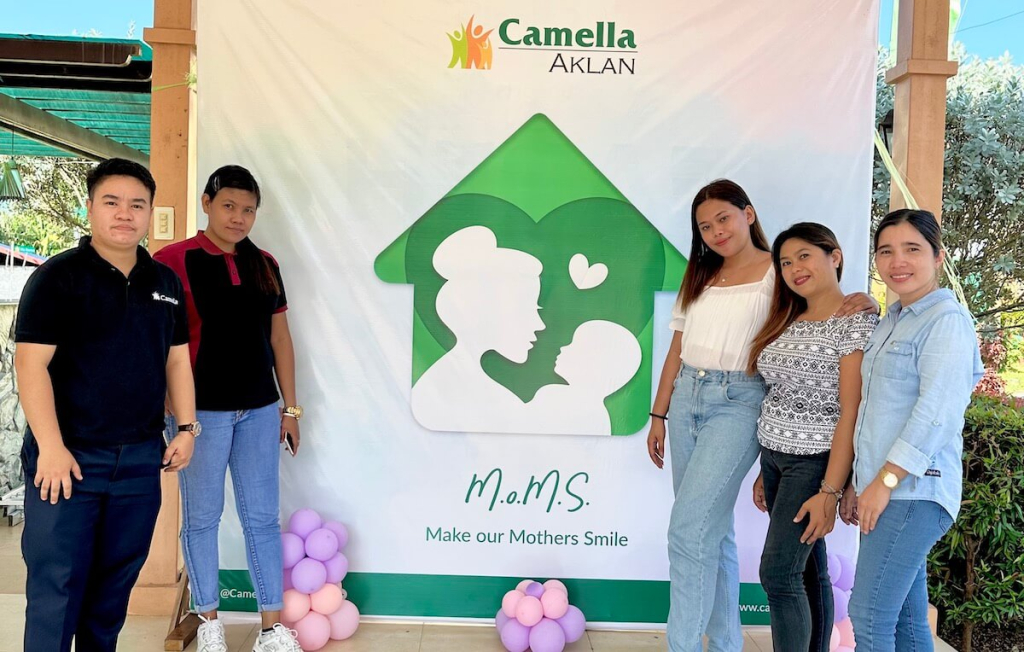 Mother's Day is celebrated every second Sunday of May in most countries like the Philippines. Every year, children think about the best and most unique gifts they can offer to the most important women in their lives. As a brand that cherishes every Filipino family, Camella lent hands to all mama's person through a Tiktok/reels competition that gave every child a creative platform to showcase moments with their moms, from the least to the most remarkable, last Mother's Day.
Make Our Mothers Smile Contest
Following the release of Sab's newest single for Camella, "Grow Old in Our Home," over a hundred participants joined the 'Make Our Moms Smile' campaign on Facebook, Instagram, and Tiktok from May 10th to May 17th. Filipino children came together through the hashtags #MemorieswithMOMS #MothersDay2023 and #Camella, along with Grow Old in Our Home as the official background audio, to show their love and appreciation towards their moms and every mother figure in their lives on social media.
Sabine Cerrado, better known by her stage name SAB, is a Filipino singer-songwriter under Star Magic and Star Music. SAB is a singer-songwriter who uses her music as an avenue of self-expression and as a way to reach out to those who share similar thoughts, emotions, and experiences. SAB's songs focus on the themes of slice of life and coming of age, as well as stories that she sees and discovers around her.
This activity aims to fuse the power of music and the fire in of every mom's love towards her children through each milestone they shared. As anyone can be a mom but not everyone can be a mother, this is a display of not only the memories but the actual value of motherhood that was proven behind those memories.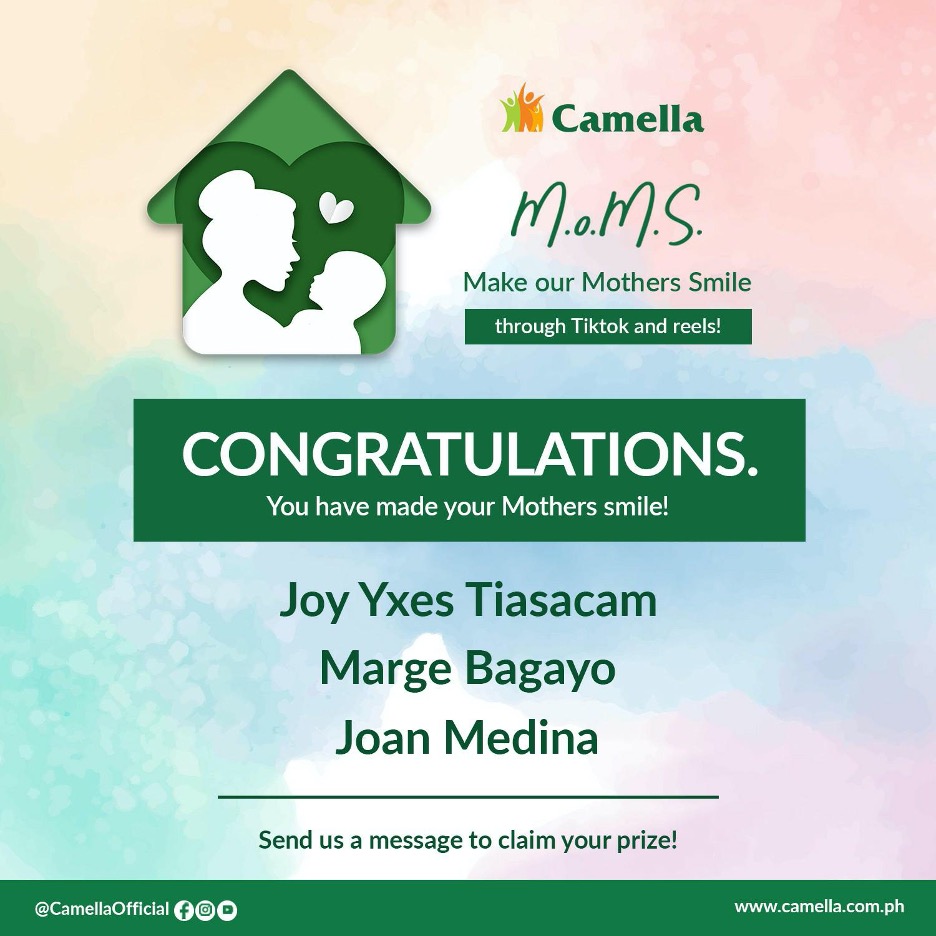 Winners have been named. Out of hundreds of entries, Camella's 'Make Our Moms Smile' campaign sent absolute smiles to three mothers featured in the selected Top 3 Tiktok/reels that won the competition. Moms of Joy Yxes Tiasacam from Trece Martires, Cavite, Marge Bagayo from Davao, and Joan Medina from Tuy, Batangas, all Facebook and Instagram users, were granted a Mom's Day Out– a shopping spree using AllHome gift certificates.
AllHome is the top pick of modern Filipino families who are looking to build or renovate their homes. AllHome features a wide array of top-quality home-improvement products under one roof. Part of their offerings includes construction items, hardware, appliances, indoor and outdoor furniture, homeware, cookware, home décor, to even electronic gadgets! Whatever you need, AllHome has you covered.
This celebration of Mother's Day is remarkable not only to every mother and child but to Camella, who raised their Mother's Day game through exceptional efforts and activities this year. While not all moms were accorded a gift certificate, Camella hoped each one was rewarded with fulfilled hearts. For moms are phenomenal, and they are a LEGACY worth celebrating and honoring each day.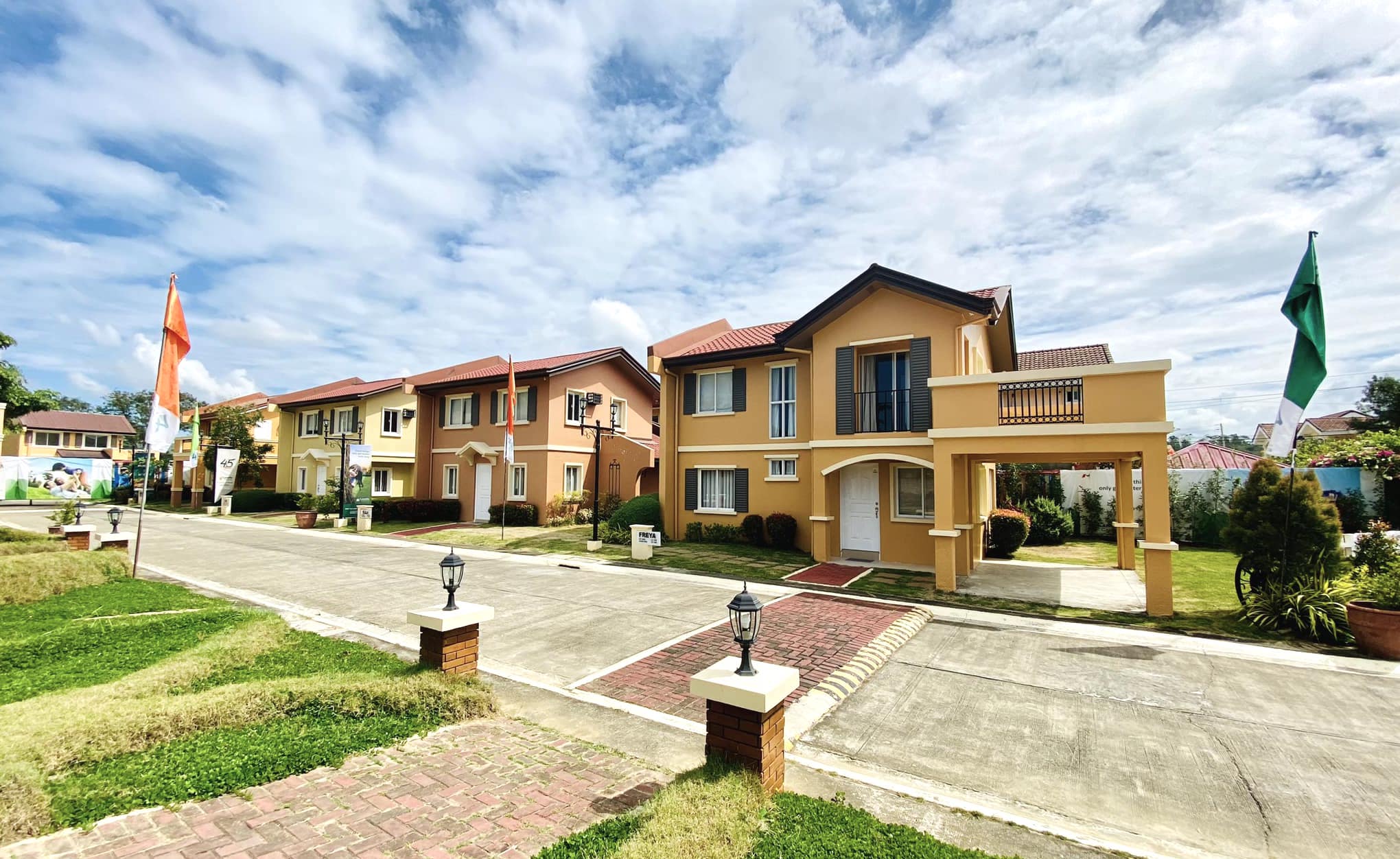 Check out our House and Lot for Sale Properties
Discover our house and lot for sale properties in the Philippines