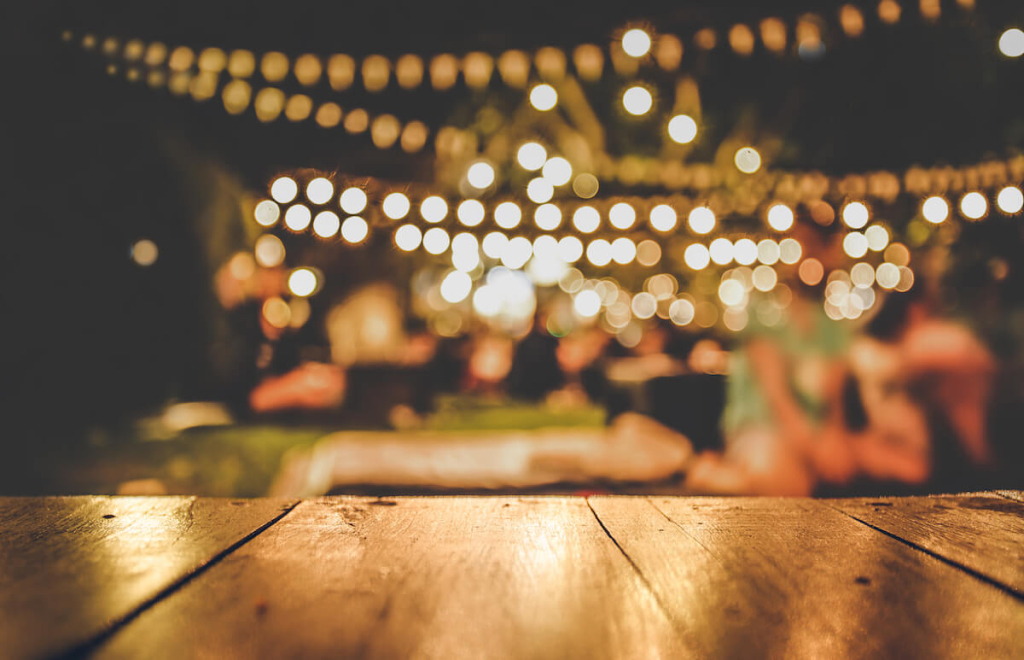 Located in the southern part of Luzon in the Philippines, Laguna is a province that offers a great nightlife experience for tourists and locals alike. With its diverse mix of urban and rural areas, the province has a wide range of bars, clubs, and restaurants that cater to different tastes and preferences.
Laguna is also widely known as the city to be for reunions, celebrating birthdays, holidays, and other gatherings due to the wide range of resorts, hot springs, and historical landmarks to explore. The province is known for its beauteous lakes and picturesque mountains. It is home to the famous Laguna de Bay, the mysterious Mt. Makiling, breathtaking Mt. Banahaw, and the astounding Sierra Madre, providing various opportunities for vacation, travel, and tourism.
Best Place for Relaxation and Leisure
Laguna is an excellent option for a home location and lodging as it offers the best of "both worlds." From a relaxing dip in hot springs to an adventurous hike to learning and visiting historical sites planted in multiple municipalities around the province, Laguna is one of the best places for relaxation and leisure.
Known as the "resort capital" of the Philippines, Laguna is more than just stunning resorts and private villas. The province boasts lush scenery, various attractions, tourist destinations, and not to mention its fair share of historical sites. With just a two-hour drive from Manila, Laguna is undoubtedly one of the top destinations for families, friends, and colleagues from the metro to enjoy a quick weekend getaway and even a great location for a new potential residence.
Celebrate Life's Milestones in Camella CALAMBA
House and Lot for Sale in Calamba, Laguna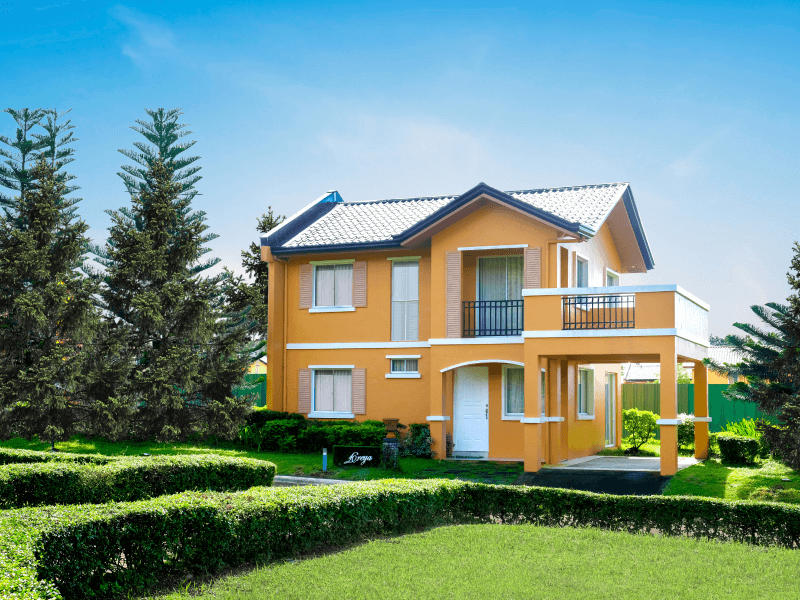 Silicon Valley of the Philippines
Due to the vast suburbanization, most cities in Laguna are commuter towns. Laguna is also known as the "Silicon Valley" of the Philippines due to the large number of electric and semiconductor factories and car manufacturers in the province. Currently, the area of Laguna has twenty-four municipalities and six component cities: Santa Cruz, Biñan, Calamba, Cabuyao, San Pablo, San Pedro, and Santa Rosa, with Santa Cruz being its capital. Like its neighboring provinces, Cavite and Batangas, Laguna is an excellent location for those looking for a home that has easy access to the metro yet has less traffic noise, less crowd, and fresher and breezier air to breathe in.
Rich in Natural Attractions
Laguna offers the convenience of living in the city and the calmness of being close to nature. The Department of Tourism continues to promote the province as a safe and sustainable destination. In 2021, then-tourism secretary Bernadette Romulo-Puyat stated that due to its great outdoors, abundance of natural resources, and cultural tourism products, the department aspires to extend efforts into promoting the province.
Indeed, Laguna has a lot of activities and destinations to offer. Still, the invigorating life in Laguna does not stop after the sun sets, as there are many more exciting activities you can experience at night. If you are interested in knowing more about the exciting night Laguna has to offer, this is the site for you! This article will tell you everything you need to know about the best destinations and chill spots you can visit in Laguna.
Snag the Best Deals and Enjoy Street Food at Night Markets
What best way to enjoy a night in any place than to stroll through night markets? As the sun sets comes the colorful twinkling lights, signaling the start of night markets. Laguna has multiple night markets in different cities, for instance, the Santa Cruz Night Market, San Pablo Night Market, and San Pedro Night Market. However, The most famous and visited night market in Laguna would have to be in Biñan. Although Biñan Public Market is open during the day, locals and visitors make an extended effort to visit the place at night due to the much lower prices of sold goods.
If you are looking for a more lively and spirited place to hang out with your family and friends, Santa Rosa, Laguna, may be the place for you.
Visit The Lively Lion City of the South– Santa Rosa, Laguna
Santa Rosa is also known as the "Lion City of the South." Living up to its mascot, a lion, the municipality's economy continues to thrive, or rather, continues to roar like a lion. Santa Rosa is believed to be the next possible "Makati of the South" due to the variety of lifestyle establishments operating in the city, such as industrial parks, economic zones, car dealerships, malls, manufacturing industries, and big commercial banks.
The aforementioned city is for those looking for a home away from the polluted and jammed streets of the metro yet enjoy occasional bar-hopping escapades or food crawls. Santa Rosa boasts various pubs, bistros, resto bars, and event centers where you can chill and revel with your friends while listening to the jazzy and zappy performances from live bands. Enjoy more of Vista Mall Sta. Rosa with their new mall hours! Longer the hours, the longer the bonding!

Additionally, the famous Enchanted Kingdom dwells on a 25-hectare land in the City of Santa Rosa. A top destination for families and most definitely adrenaline junkies, EK–as most people call it, offers rides and experiences for their guests to enjoy. Aside from the rides, one of the must-see acts from the park is their fireworks display before their closing, which is one of the best ways to end a day filled with thrill and enjoyment.
Bars and Clubs
San Pablo
For those looking for a wild night out, the city of San Pablo is a great place to start. With its vibrant nightlife scene, San Pablo is known for its lively bars and clubs that offer everything from live music to DJ sets. One of the most popular spots in the city is Cangrejos, a bar that serves up delicious cocktails and plays the latest hits all night long. Another favorite among locals is Maty's Resto Bar, which features a cozy ambiance and live acoustic performances.
San Pablo's nightlife scene offers a full range of options for anyone looking to have fun at night. Whether you're in the mood for cheap drinks and a relaxed dress code, or you prefer to dress up and hit the club scene, you can find it all in this city. And don't worry about footwear, as flip-flops are more than welcome at many of the bars and clubs.
Santa Rosa
In the city of Santa Rosa, you'll find a mix of upscale and laid-back bars that cater to different crowds. For a fancy night out, head to The Black Pig, a speakeasy-style bar that serves up craft cocktails and delicious bites. Meanwhile, if you're in the mood for a more casual night, drop by Heima Bar and Restaurant, a cozy spot that offers a wide selection of beers and comfort food.
Los Baños
If you're looking for a more low-key nightlife experience, the town of Los Baños has a few options to choose from. One of the most popular is The Pitstop, a sports bar that's perfect for watching live games while enjoying a cold beer. For a more relaxed atmosphere, check out Kape Kesada Art Gallery and Café, a cozy café that transforms into a bar at night and features live music performances.
Calamba
For those who want to party all night long, the city of Calamba is the place to be. Calamba is home to several nightclubs that play everything from EDM to hip-hop and offer VIP areas and bottle service. One of the most popular clubs in the city is Mansion Club, which features a spacious dance floor and top-notch sound system. Meanwhile, Club Waterfront is another popular option, known for its lively atmosphere and friendly crowd.
Bless your Sweet Tooth and Enjoy Laguna's Tasty Desserts
Lastly, go on a food crawl. Filipinos are huge gourmands, and the province of Laguna has a lot of delicacies to offer, especially their wide variety of Filipino desserts such as buko pie, espasol, bibingka, and many more. Besides, Going on a food crawl is one of the best ways to learn about a new city when traveling; it can also be a great way to explore your hometown. Whether by going to a restaurant for dinner or cafe hopping for late-night snacks or going to night markets to satisfy your street food cravings, Laguna will doubtless have something for you.
Laguna's nightlife scene offers a diverse mix of bars, clubs, and restaurants that cater to different crowds and preferences. Whether you're looking for a wild night out or a more low-key experience, there's something for everyone in this province. So, if you're planning a trip to the Philippines, make sure to include Laguna on your itinerary and experience its exciting nightlife firsthand.
Camella Calamba is your Start-up Point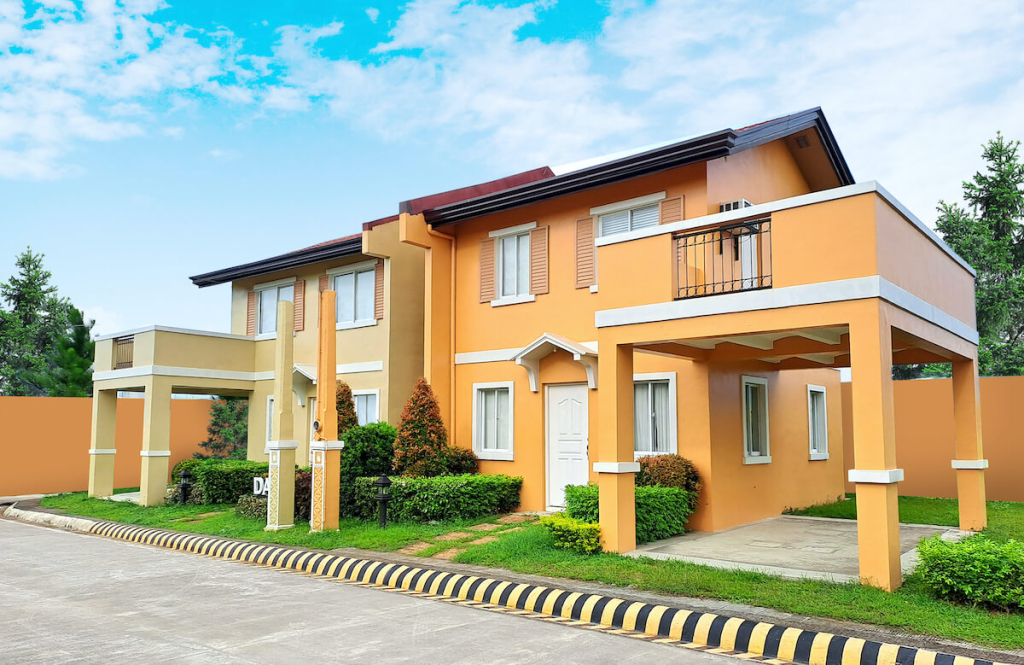 With the province's abundant resources, consistent economic growth, and accessibility to the metro, Laguna has proved to be an ideal locale to live in.
Are you down to experience the thrilling nightlife in Laguna? Camella's got you covered! Camella has four well-built and beautiful developments around the province. Check out Camella Calamba, a 14-hectare community located at Brgy. Palo Alto, Calamba City, Laguna.
Get a taste of European living in Camella Calamba's Mediterranean-inspired township just 3 kilometers away from the South Luzon Expressway (SLEX), making it accessible to going to major business hubs Manila, Makati, and Taguig.
Camella Calamba offers an avenue for families to live outside the metro but still easily go to the metropolis if they please. Like a tradition for any Camella development, Camella Calamba is a place for families to set roots in, grow and thrive, and create lasting memories.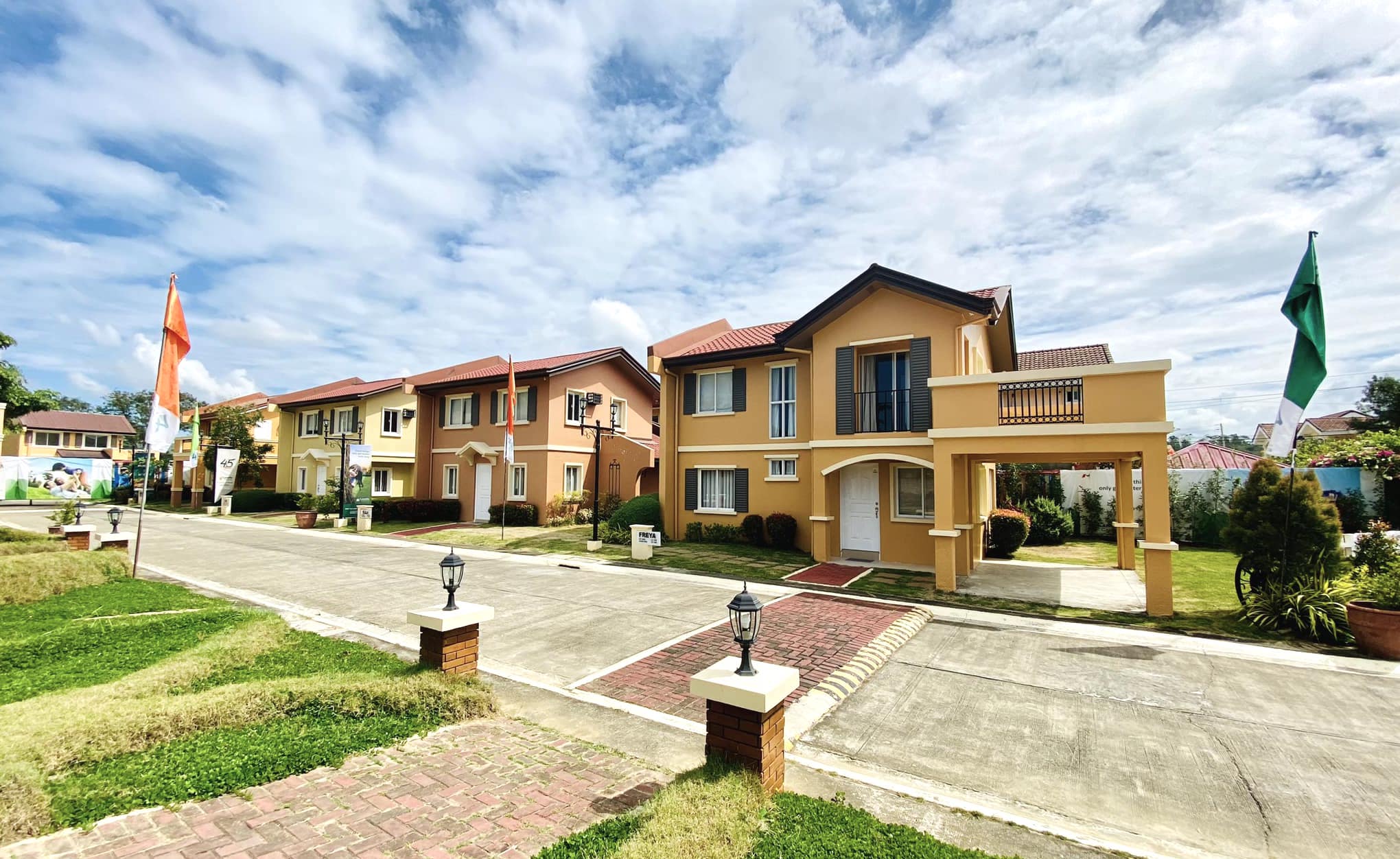 Check out our House and Lot for Sale Properties
Discover our house and lot for sale properties in the Philippines