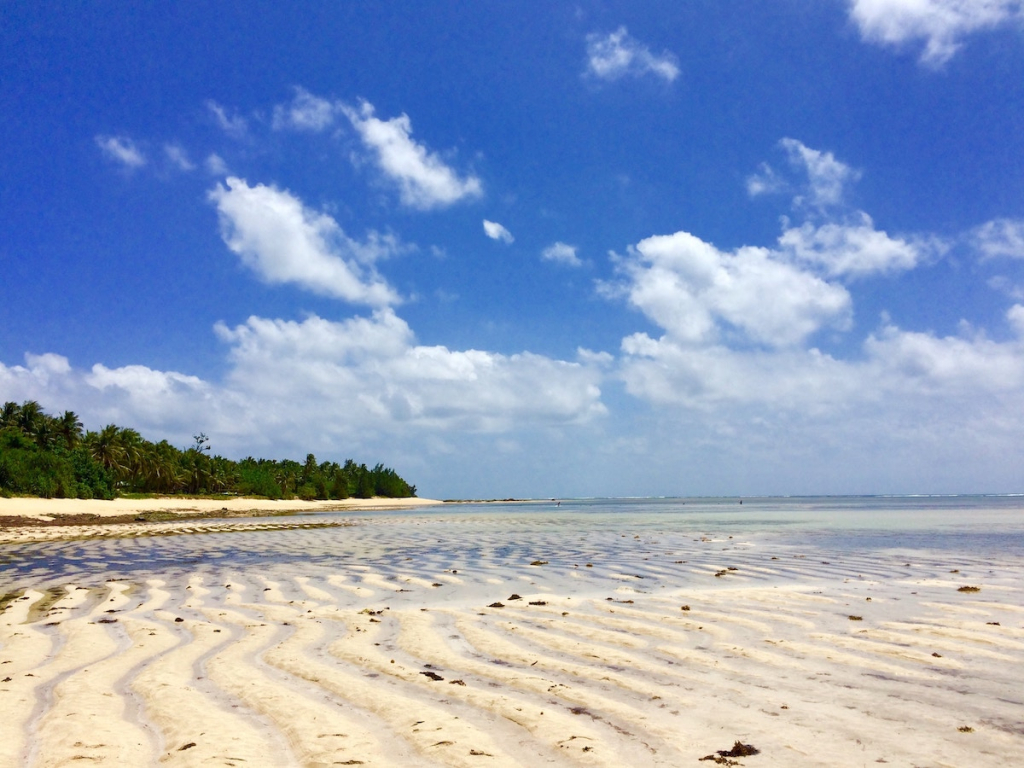 Are you looking for a place for your next vacation? How about heading south to break your stressful and exhausting routine? Named after the Philippines' second president Manuel L. Quezon, the Quezon province deserves to be known as "The Land of Thousand Colors."
Home of the holy mountain– Mt. Banahaw– Quezon Province is rich in culture and nature. The province boasts spectacular views of the coast, mountains, historical sites, vibrant festivals, and beautiful communities.
You may visit Michael the Archangel, located in Lucena City, Michael the Archangel is a famous tourist spot in Quezon Province. It features a 50-feet statue of the Archangel Michael, which is said to have healing powers.
Quezon Province Summer Destinations
Aside from the unique spots you can visit in mainland Quezon Province, the province has various astonishing beaches and islands in the country, one of which is the world-famous luxury island, Balesin.
Salibungot Beach is located in the town of Padre Burgos. This stunning white sand Salibungot beach is surrounded by lush greenery and beautiful rock formations, making it a perfect spot for a picnic, swimming, and sunbathing.
Kanaway Beach is situated in the municipality of Buenavista, boasting golden sand beach, Kanaway is perfect for those who love scuba diving and snorkeling. Kanaway Beach is home to various marine species, making it an excellent spot for underwater exploration.
Although some of Quezon province's beaches and islands remain underrated and gather little attention from tourists, they still deserve a spot in your list of travel destinations. If you're looking for an adventure, visit an uninhabited island in Quezon Province. With crystal-clear waters and white sand beaches, these islands are perfect for island hopping tours and camping.
Here are four breathtaking Islands to add to your Quezon Province tourist spots travel bucket lists that you can visit for your next weekend getaway:
Alibijaban Island
Don't be fooled by the difficulty in its name; Alibijaban Island is a place you would not want to miss. It is a pristine paradise, a small island off the southeastern coast of the Bondoc Peninsula in the Philippines. This destination is perfect for a quiet, budget-friendly escape from the metro noise. Although the island has gained popularity and the attention of local tourists, especially during summer, it is still an excellent choice for a relaxing vacation.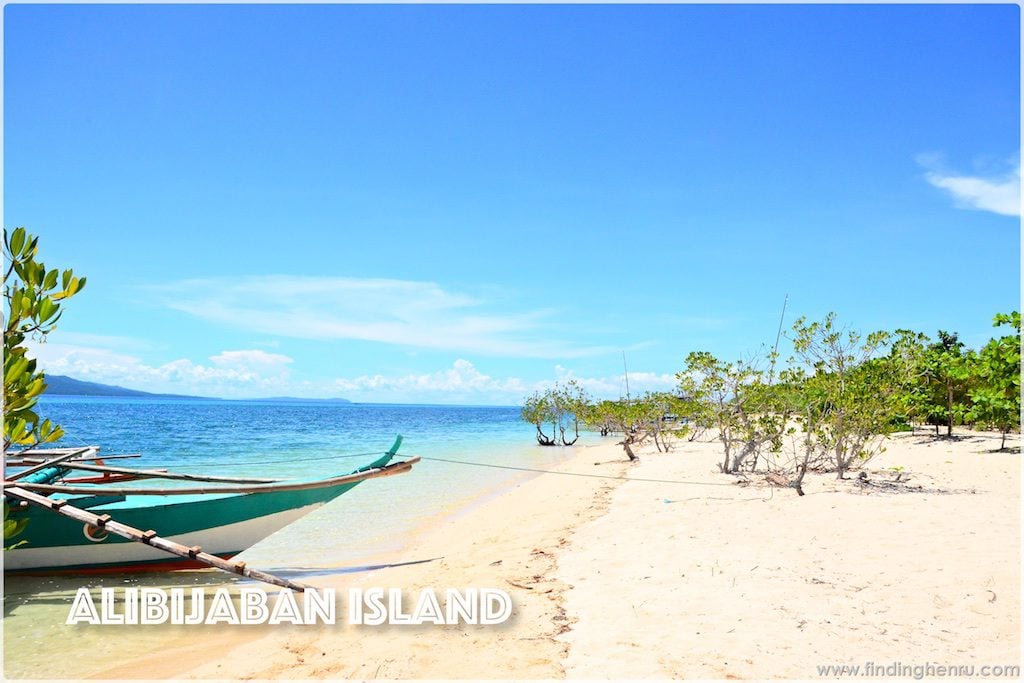 Alibijaban boasts its long stretch of white sand beach surrounded by a mangrove forest. The island is home to a wide range of mangrove and bird species. If you are especially interested in bird watching, check Alibijaban out. One of the additional activities you can experience on the island is to try their floating cottages. The area is a protected marine sanctuary and an amazing place to explore.
If you wish to stay on the island for more than a day, worry not; homestays and cottages are available for you to spend the night. A perk of being in Alibijaban is that you can go island hopping to see Burias Island in Masbate, which consists of several islets, including Sombrero Island, Dapa Tinalisayan Island, and Animasola Island.
Alabat Island
If you are looking for a spot that can take you to different places at once, Alabat would surely satisfy your wanderlust! One of Quezon Province most underrated Islands, Alabat is a long stretch of land blessed with some of the best unspoilt in the Philippines. It is bordered by the Pacific Ocean on its east and embraced by Lamon Bay from the north down to its west and southern coasts.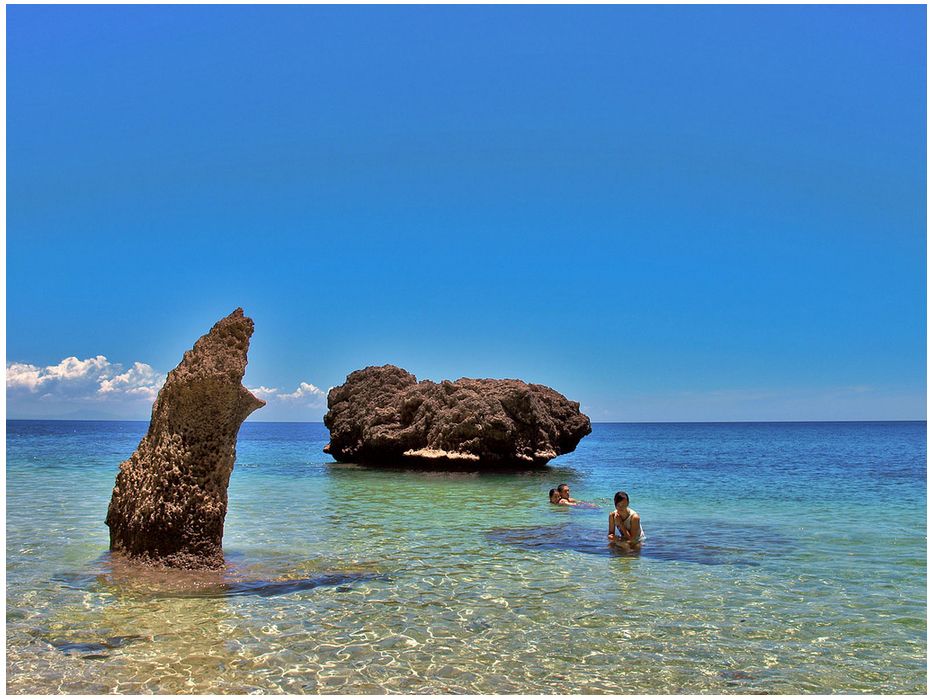 The island exudes serenity and calm, almost free of tourists. Alabat offers things to discover, from Palm trees to sea breeze and lush greens; Alabat is the definition of a hidden gem. Just when you thought going to the Islands is all about being deep in the sea while drinking freshly opened coconut fruit, Alabat offers more exciting activities for visitors.
If you love the outdoors, you can go on a trek and witness the overflowing beauty of Tumiis Falls. Island life will not be complete without stuffing your stomach with fresh fish and seafood; however, in Alabat, you can have lunch in the middle of Lamon Bay on a floating cottage.
Cagbalete Island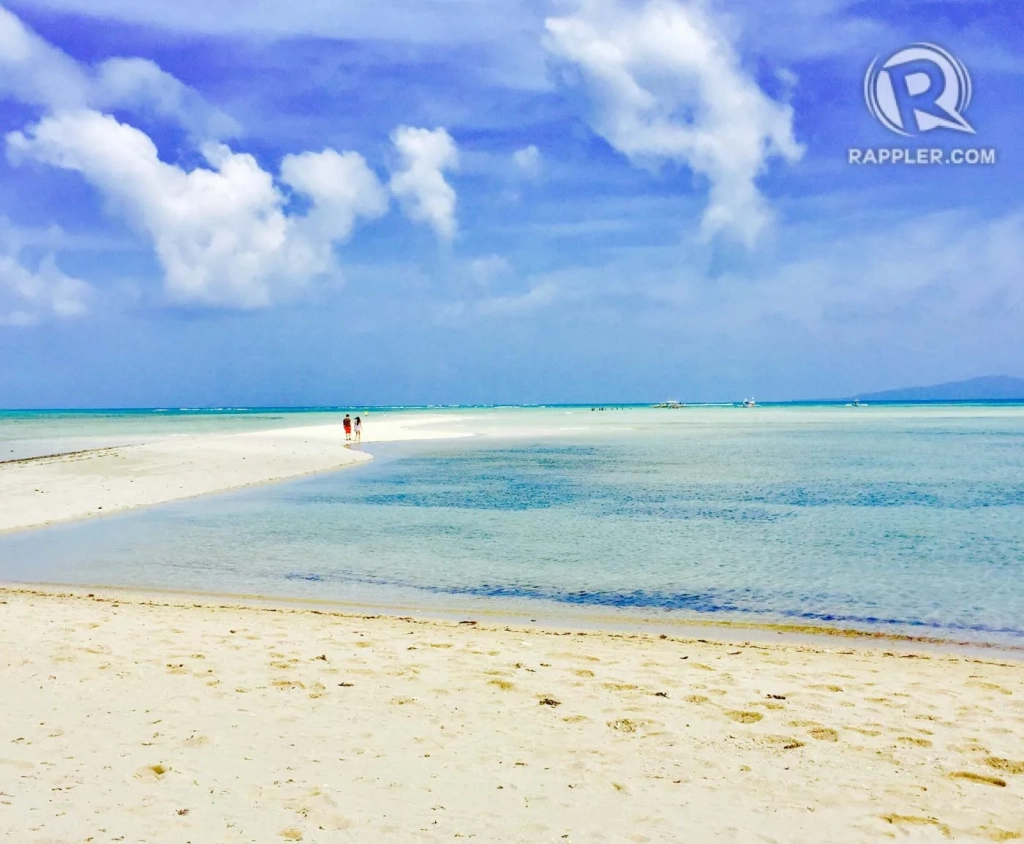 Another sweet escape is the Island of Cagbalete; compared to the other islands on this list, Cagbalete is more known to tourists but had still a peaceful-laid-back vibe. Known for its heaven-like cerulean-blue water, immaculate beaches, and powder-white sand that can stand firm against the country's top beaches like Boracay and Palawan.
The island has a wide variety of marine life, unique plants, and bird species, perfect for adventure and nature lovers. Cagbalete Island is hugged by Agoho trees and different types of Pine trees.
Just a few hour drive from Metro Manila, The island offers unlimited scenic views and proves it deserves a spot on your list of dream travel destinations.
Jomalig Island
In for the simple island life? Jomalig Island might be the best pick for you. Get ready to enjoy its golden sand beaches, sleep under the stars, and breathe fresh air. Jomalig Island is a paradise 139 KM southeast of the Polillo group of Islands. It is the least populated municipality in the province of Quezon. Although it is one of the smallest municipalities in Quezon Province, its beauty is something to appreciate.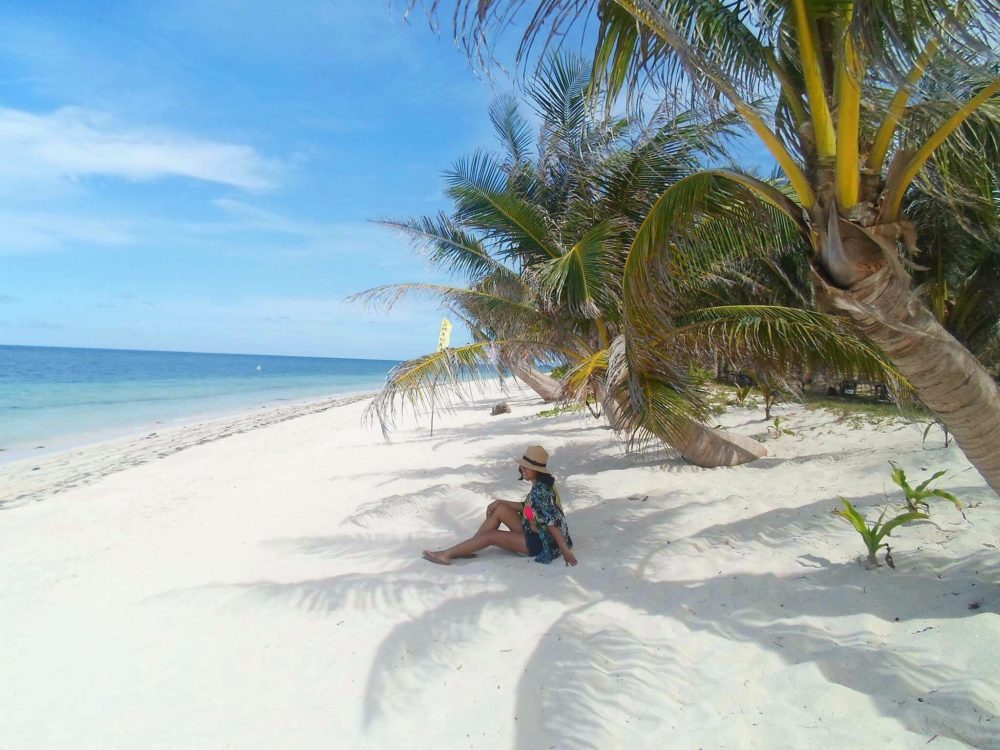 The journey to reach the island may be hectic for some as it would take approximately a 4-5 hours drive from Manila to Infanta and a 5-6 hours boat ride from the port to the island. You may charter a plane and land directly via the island's airport if you have the budget.
Aside from enjoying the Islands pride, none other than its spectacular beaches, there are other activities you can enjoy when you decide to visit the paradise, such as snorkeling, island hopping, camping, and picnics.
If you're planning your next weekend's getaway, consider going to Quezon Province in Luzon island. The province has 22 outlying islands under its realm, and there's undoubtedly something for your leisure.
Apart from these breathtaking islands, Quezon Province, just a few hours away from Metro Manila via Star Tollway, is also home to other tourist spots like the Kamay ni Hesus Shrine, a popular pilgrimage site located in the town of Lucban.
So, if you're looking for a place to relax, unwind, and explore, Quezon Province should be on your travel list.
Camella in Quezon Province
Good news, these islands are now within your reach! Living in Camella Quezon's charming Tuscan-inspired home saves you from hours of driving to explore each of Quezon Province's majestic paradises. Bordering Lucena and Tayabas in Isabang, Camella Quezon is just 15 minutes from the city proper.
Enjoy high-quality living in a gated community in the comfort of one of Camella Quezon's classic and elegant house models. Camella Quezon has easy access to central business and commercial hubs, schools, hospitals, places of worship, and transport hubs.
Camella Quezon prioritizes its residents' safety and convenience as the community houses landscaped parks, sprawling green spaces, a basketball court, a swimming pool, jogging trails, and a clubhouse that residents can use for events and other functions.
Quezon Province has numerous scenic spots, lush greens, and colorful traditions. Having your own house and lot in Quezon creates a lifestyle close to having an endless vacation every day.
If you are looking for your next home in Quezon province, Camella Quezon has the best amenities for you and your family.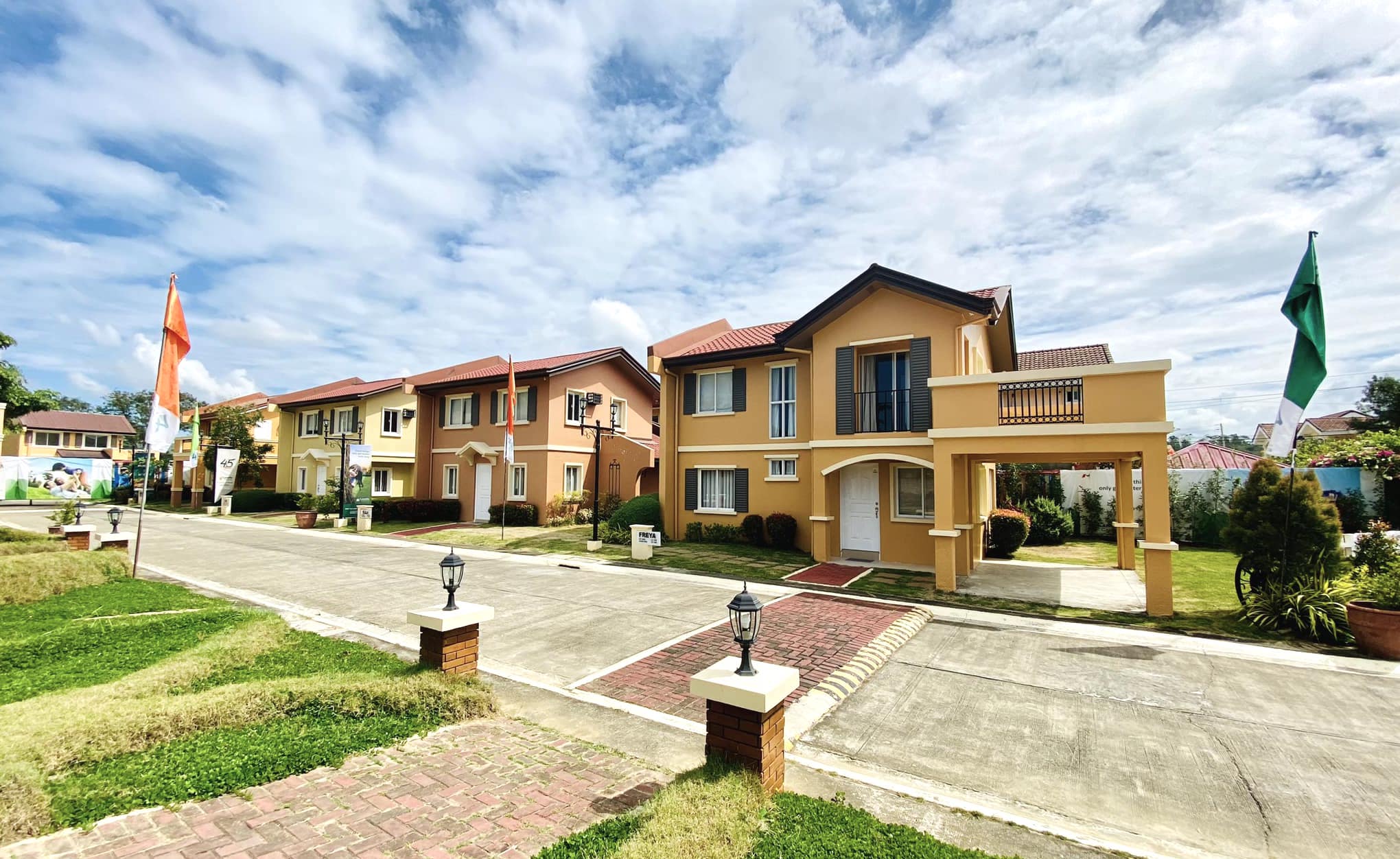 Check out our House and Lot for Sale Properties
Discover our house and lot for sale properties in the Philippines