The pandemic did not hinder the Philippines from going forward. While health restrictions generally impacted the economic sector, it is still worthy to note that huge development projects continue to sprout amid the crisis. Among these are infrastructure developments for domestic airports in Luzon including those located in Virac, Marinduque, Tuguegarao, San Vicente and Busuanga. The same airport development completions were seen in Maasin, Tacloban and Catarman in the Visayas as well as in Ipil, Camiguin, and Siargao in Mindanao.
These are on top of the completed flagship infrastructure development undertakings of the government like roads, port terminals, and broadband projects.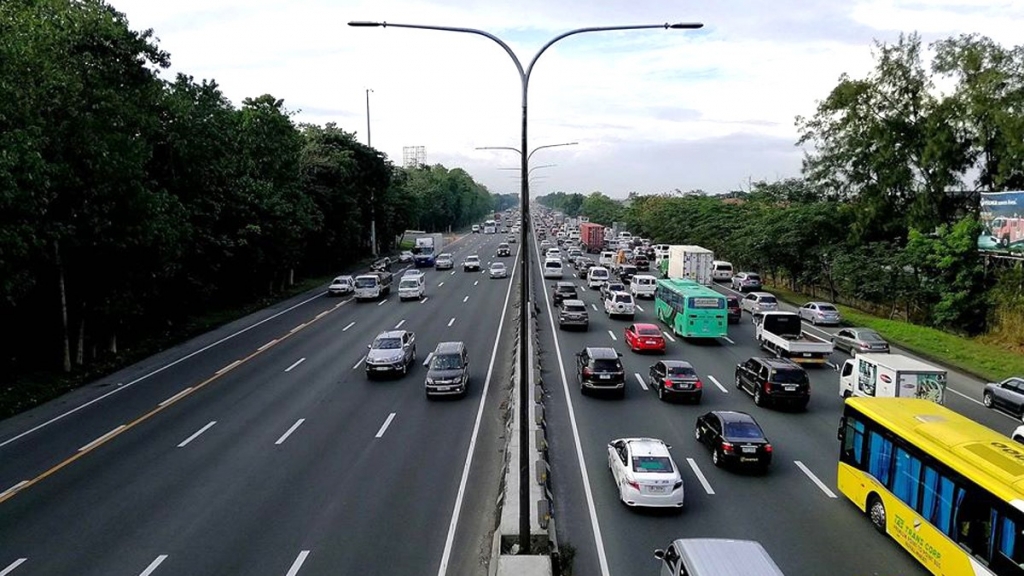 Calling it "the golden age of infrastructure" in the country, President Rodrigo Duterte allotted PHP8.4-trillion to support the "Build, Build, Build" program under his administration. Around 20, 000 infrastructure projects nationwide are included in this program. Aside from the government's infrastructure endeavors, other developments are also accomplished through public-private partnerships (PPP).
The growth of infrastructure is especially emerging in the CALABARZON region. The region, being among the top contributors to the country's Gross Domestic Product (GDP), is an important industrial center as many are moving out from the saturated Metro Manila. Investments are therefore moving to the progressive provinces of Cavite, Laguna, Rizal, Quezon, and Batangas. 
The Promising Business Environment in Batangas
Bordered by the provinces of Cavite, Laguna, and Quezon, Batangas is a first-class province of the Philippines known for its potential for business and investments. The province boasts of its generally peaceful environment and encouraging employment situation. Batangas is especially known for its fan knife or "balisong" product, its local liquor called "lambanog" as well as its strong-tasting coffee or "kapeng barako." Its proximity to the sea also offers a bounty of fish caught among the locals. Apart from this, farms in the province produce pineapples, especially in Taal; and is an ideal location to raise livestock including the country's best cattle species, the Batangas Cow or "Bakang Batangas." 
The province's ecotourism sites are also open to business opportunities. Here, you can find the Taal Volcano, world-renowned diving spots in Mabini, and popular coastal areas, especially in Nasugbu, among others. This offers a sound investment if you like to venture into resort development or other tourism-related activities. 
Batangas is made more attractive to businessmen and investors because of their accessibility. You can reach this province by sea or land. The Batangas International Port, a gateway to international trade and shipping, follows the Port of Manila and Port of Cebu on the list of major ports in the country. Connectivity in the province is also improved through highway and road networks. These developments are benefiting towns and component cities in the province, including the progressive city of Sto. Tomas.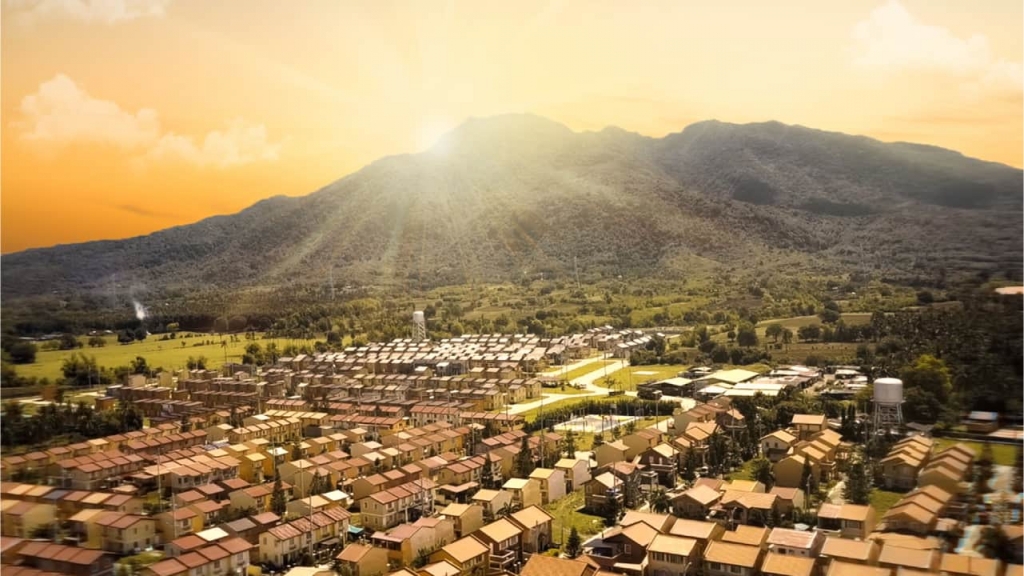 The Dynamic Economy of Sto. Tomas
What sets Sto. Tomas to other cities and towns in Batangas? Read on and find the answer.
Sto. Tomas is located at the foot of Mount Makiling in the northeastern part of the province. It is one of the oldest towns in Batangas until it became a component city in 2018. Made up of 30 barangays, Sto. Tomas is home to 218, 500 Batangeños according to the 2020 Census of Population and Housing (CHP). This component city is regarded as the industrial center on the boundary of Batangas and Laguna, showing a great potential to become the next business capital. 
Manufacturing industries are plentiful in Sto. Tomas. Among the companies you can find here are Ibiden Philippines, Inc., Nippon Micrometal Corporation Philippines, Fuji Industries Manila Corporation, and J&J Philippines Corporation. The list of manufacturing industries keeps on growing especially that Sto. Tomas is also a location of the First Philippine Industrial Park (FPIP), the major job provider in the area.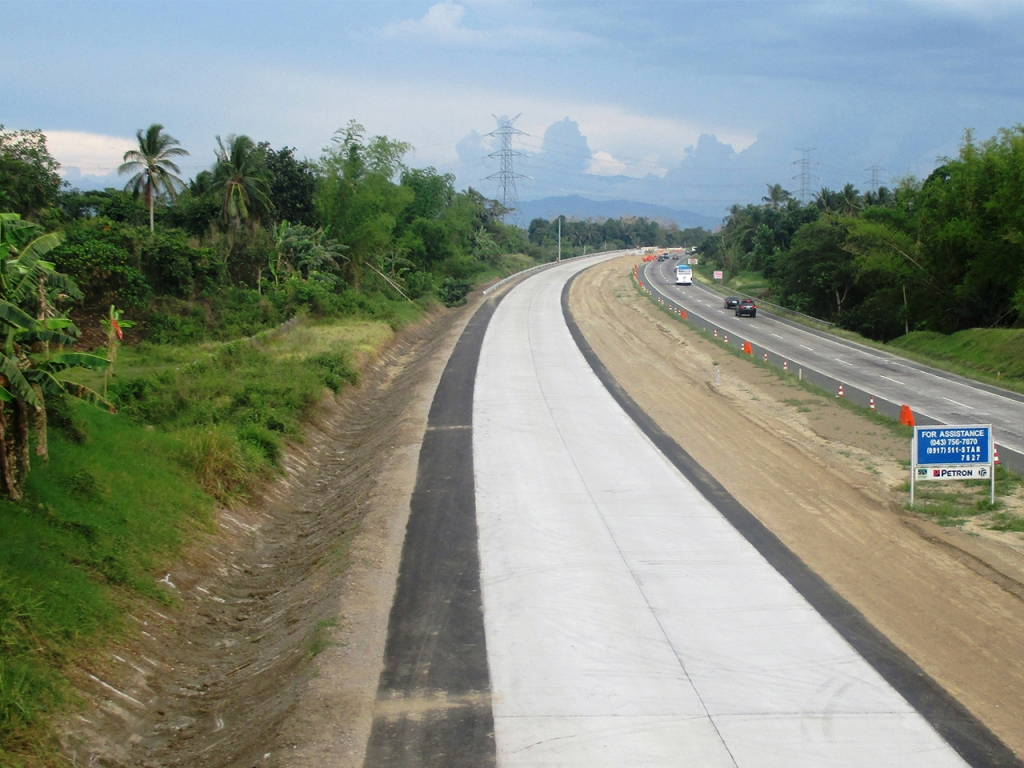 As of writing, FPIP has a total employee count of 63, 605. The industrial park makes Sto. Tomas and the province as a whole attract more investors here and abroad. Huge companies and their suppliers are banking on FPIP's services. Among them are Canon Business Machines Inc., BDO Unibank, Inc., Globe Telecom Inc., and Honda Philippines, Inc. 
Are you impressed yet? Well, Sto. Tomas has another industrial park – the Light Industry and Science Park III – located in Brgy. San Rafael. This 124-hectare industrial park supports several employees and contributes to the city's dynamic economy.
With the lively business environment in Sto. Tomas, it is no wonder that improvements in infrastructure continue to emerge. Road linkages and other developments support the trade and industry, attracting even more investors to come into this humble city. Included in the key developments in Sto. Tomas is the multi-billion South Luzon Expressway (SLEX) Toll Road 4 (TR4).
Reduced Travel Time With SLEX TR4
Traffic in the Philippines is a nightmare. All of us could probably have experienced being stuck in the middle of the highway, helplessly thinking about the time we are wasting. When the work- or study-from-home arrangements were not implemented yet before the pandemic, students and employees alike have to wake up early in the morning and arrive home late at night because of the cramped highways, especially during rush hours. Fortunately, this problem is gradually being addressed by the government through its infrastructure program. 
The South Luzon Expressway (SLEX) Toll Road 4 (TR4) is one of the key projects that can benefit motorists traveling to and from Manila and Batangas. The PHP13.1-billion project covers the 66.74-kilometer extension of SLEX from Sto. Tomas to Lucena City, Quezon broke ground on March 26, 2019. It was made possible through a PPP with San Miguel Corporation. 
Department of Public Works and Highways (DPWH) Secretary Mark Villar said that the SLEX TR4 will reduce the travel time between Sto. Tomas, Batangas to Lucena City, Quezon from four hours via Daang Maharlika to only one hour. The San Miguel Corporation, meanwhile, estimated that the road network will cater to 17, 000 vehicles daily when completed.
SLEX TR4, with South Luzon Tollways Corporation (STLC) as the concessionaire, will have interchanges in Sto. Tomas, Batangas; Makban and San Pablo City in Laguna; Tiaong, Candelaria, Tayabas, and Lucena City in Quezon Province.
This four-lane toll road include six sections, according to DPWH:
· Package A: Sto. Tomas, Batangas to Makban, Laguna with 11.32 kilometers in length
· Package B: Makban, Laguna to San Pablo, Laguna with 12.75 kilometers in length
· Package C: San Pablo, Laguna to Tiaong, Quezon with 7.50 kilometers in length
· Package D: Tiaong, Quezon to Candelaria, Quezon with 15 kilometers in length
· Package E: Candelaria, Quezon to Tayabas, Quezon with 10.21 in length
· Package F: Tayabas, Quezon to Brgy. Mayao, Lucena, Quezon with 9.96 in length
The packages B and C are targeted to be finished within this year. Packages A, D, and E are targeted to be completed in 2024 while Package F is still in its design stage, the DPWH said. 
Once completed, the road network will allow people to move faster between the provinces of Laguna, Batangas, and Quezon, as well as in the Bicol region. Moreover, it can definitely be an asset to the economic sector of Sto. Tomas as can provide fast seamless delivery of products and services from the city to other provinces and rural areas. SLEX TR4 also assures safety among travelers with its modern tollway facilities including the well-illuminated toll plazas and fiber optics. The expressway is also equipped with CCTV cameras to augment security needs. 
Improved Road Network with Southern Tagalog Arterial Road (STAR) Project
There is no question as to why road improvements are done in the progressive Sto. Tomas. Apart from the SLEX TR4, the DPWH said the Southern Tagalog Arterial Road (STAR) Project Stage 1 or the Sto. Tomas-Lipa City Section is also under operation and maintenance. The 4-lane road network, which covers 22.16 kilometers, was completed in 2000 and operated the following year. The highway was subjected to improvement works which involved the asphalt overlay of the 22 kilometers North and Southbound lanes from Sto. Tomas, Batangas to Lipa City. With the Star Infrastructure Development Corporation (SIDC) as the concessionaire, the road project cuts the travel time from 55 minutes to 31 minutes. It also brings ease to around 33, 000 motorists daily as well as the residents in the surrounding areas.
Residential subdivisions, including Camella Homes, the country's leading developer of house and lot for sale, is among those which enjoy the improved mode of transport. Comfort in Camella Homes is truly not confined to its communities but also extends to the infrastructure developments, establishments, and essential facilities every homeowner will love. The strategic location of every Camella community assures an easier and more rewarding life. 
Commercial Centers for your Convenience in Sto. Tomas
In addition to ongoing expressway projects and improved road networks, Sto. Tomas also has already-existing structures and establishments that support the lifestyle of every local. If you are new to this city, finding your essentials is made easy with the AllHome branch along the Maharlika Highway. Access all your needs in one stop in this home center with AllDay Supermarket for your groceries; Coffee Project for your chill afternoons or business meetings; Bake My Day for a delightful snack; and AllDay RX for your medical needs. Other commercial areas in the city include ATC Courtyard, Bridgepoint Commercial Complex, and the soon-to-rise SM City Sto. Tomas. 
Move Closer to the Rural Center
Infrastructure developments are one of the strongest drivers of economic growth after the pandemic. Now that the economy gradually gets back on track as quarantine restrictions were eased, new infrastructure projects are becoming more and more beneficial. The fast movement of products because of upgraded roads contribute to regional development. The sprouting commercial establishments in developed areas open more employment opportunities. With all the infrastructure developments happening in Sto. Tomas, the city will surely be in an advantageous position looking forward to the post-pandemic. You do not want to miss the promising future in Sto. Tomas, right? The good thing is as early as now, you can already start looking for business ventures here. Sto. Tomas does not only assure security for your growing business. It is also an ideal address for your growing family. 
Live a Peaceful and Progressive Life in Camella Sto. Tomas
Aspiring homeowners are looking for a place that balances progress and peace. This, as in some areas, offers progress alone and residents have to endure the daily chaotic living. On the other hand, some residential communities get to enjoy a peaceful environment but are located far from the developments. If you are also one of the home hunters who want both, Sto. Tomas is the perfect city for you. And if you are looking for a house and lot for sale in Sto. Tomas, Camella Sto. Tomas is the perfect community for you. 
Located along the Maharlika Highway, Camella Sto. Tomas answers your need to be close to both nature and developments. Imagine waking up to a view of Mt. Makiling in the morning and feeling the cool breeze in the afternoon, blowing away your daily stressors. On top of it, you can take your time enjoying nature's treats as you are not rushing to avoid traffic on main roads to and from work – all thanks to the road projects! With its wide selection of beautiful Italian-Mediterranean-inspired house models, you can definitely have the freedom to choose one that is best for your family or for your long-term investment plans.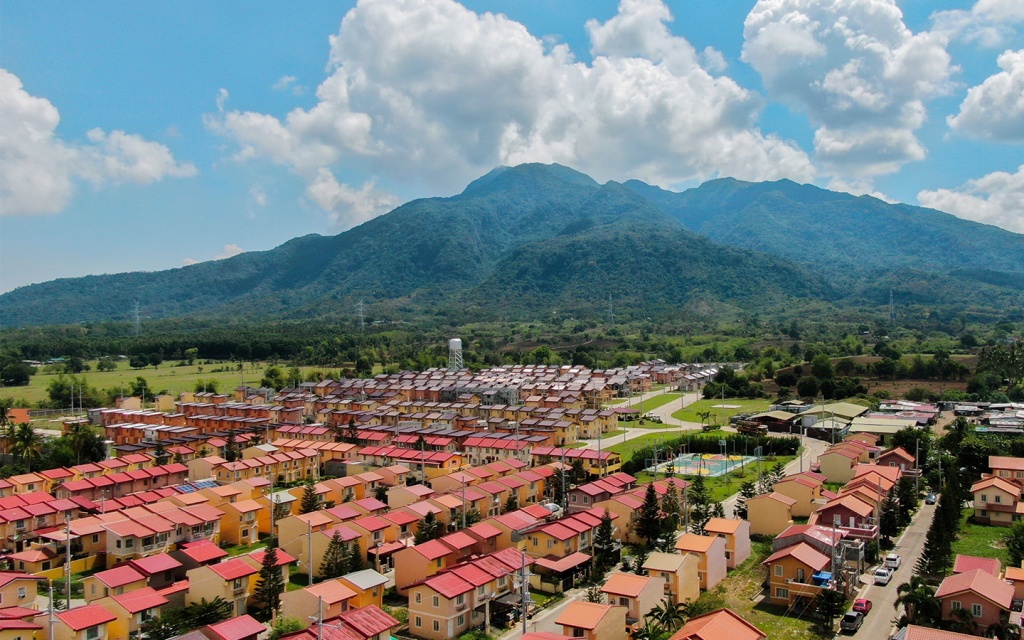 Every house in this community is spacious and comfortable. It has at least three bedrooms you will enjoy decorating; two toilets and baths; and a spacious carport. Every meal is shared inside every house in Camella Sto. Tomas is memorable, especially in that it is prepared in the wide kitchen and served in a stylish dining room. Your future home is intricately designed with high ceilings and several windows for you to enjoy the fresh air of Makiling. You can also opt to feel the breeze from your built-in or optional balcony which all house models in Camella Sto. Tomas has. 
The amenities in Camella Sto. Tomas, including the clubhouse, landscaped parks, and open spaces, supports your lifestyle and other physical activities. You need not worry about your safety as Camella Sto. Tomas is secured with a high concrete perimeter fence, gate, and CCTVs. Your proximity to the urban center also means that your needs are within reach. This convenient community is just minutes away from supermarkets, schools, transport terminals, and places of worship. Take a step towards a peaceful and progressive life now by checking prime properties ready for occupancy at Camella Sto. Tomas.