Silky robes and pajamas are comfortable and all but aren't we tired of this get-up we have been wearing since the pandemic? With the work-from-home arrangement, we have been trapped in an endless day-to-night cycle of wearing sleepwear. Our modish clothes are locked in the closet, waiting for their time to transform us again into fashionista who is ready to hit the next plane trip – all chic and dashing.
The return of global travel means the return of summer jet setters. If you are into both travel and fashion, we say that this is the perfect time for you to go out and discover. Take the trip to a beach in Palawan, Philippines! Mix into the crowd in a barbeque party in a central Mexican state! Make your dream of joining a summer K-pop concert in Seoul come true!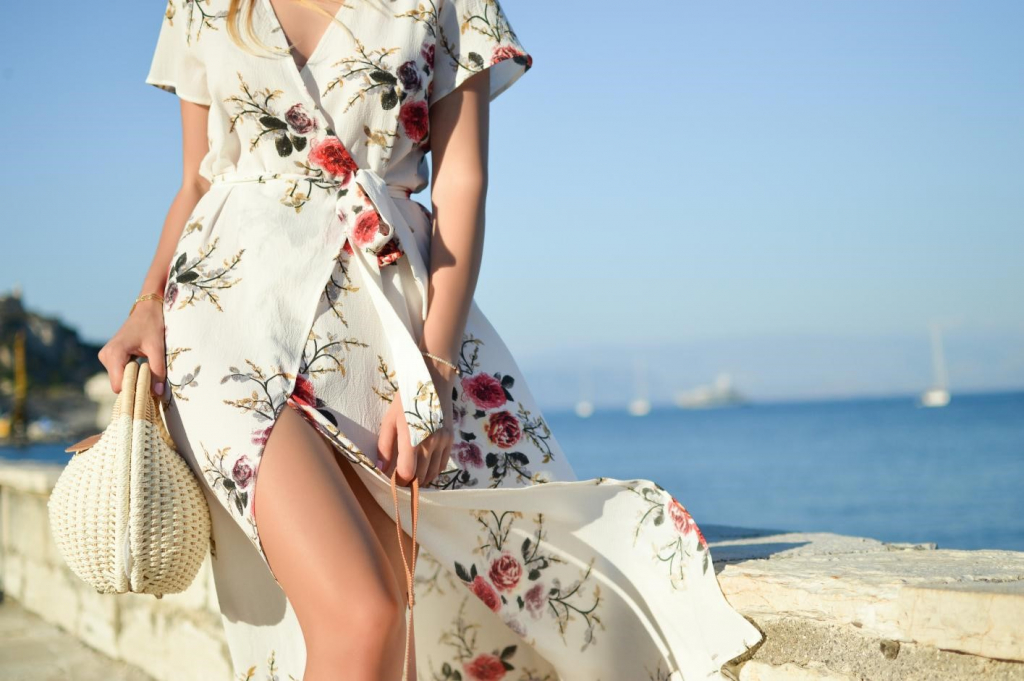 Wherever it is that you want to go and whatever it is that you want to do this summer, it pays to be prepared with the latest summer fashion clothes. Dressing up in travel does not only makes you look good in the eyes of the people you share the flight with. Of course, when traveling, we agree that we opt to wear more comfortable and flexible clothes especially if we are spending long hours in our plane seats. But did you know that more than giving us a better feeling, being a fashion jet setter can benefit us beyond?
Who knows, maybe you'll get an upgrade in a plane seat just because you are wearing classy, sock-style boots that make you all the more fit to fly first class. As a gate agent told AirFareWatchdog.com founder George Hobica: "Yes, the better dressed you are, the more likely you are to nab that seat. I am not going to put someone wearing flip-flops upfront with our best customers." 
Sounds exciting? Read on this blog for your ultimate summer fashion guide for 2022 and in one way or another, and reap more of your rewards for having the perfect ensemble.
Be that Basic Chic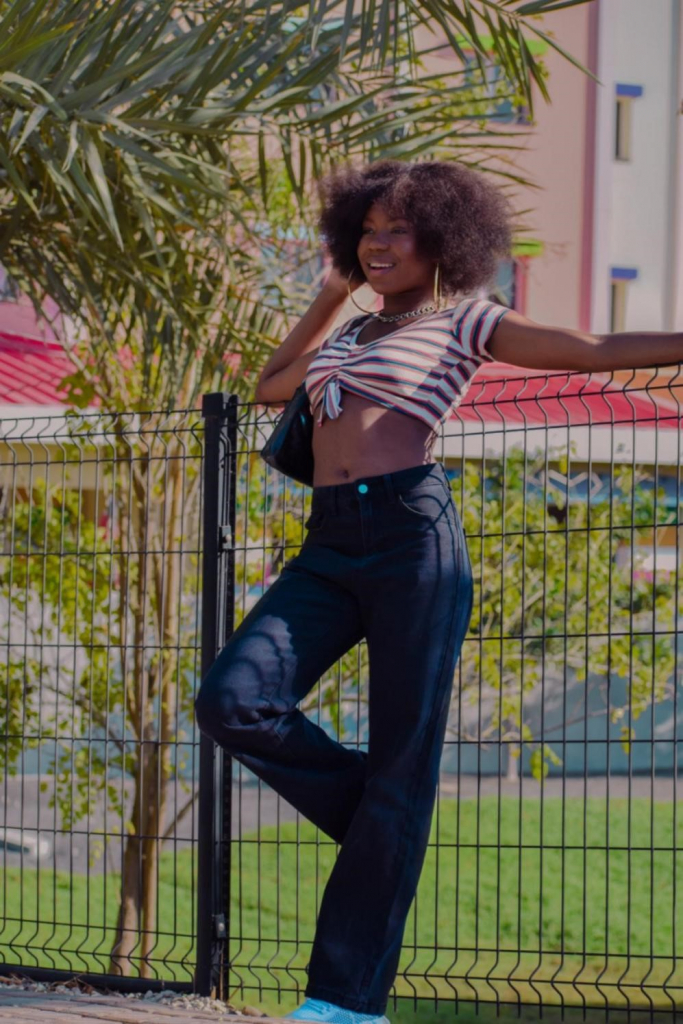 We all want to look effortlessly chic without compromising our comfort while traveling. If there is a travel-friendly, badass item in our closet, that would be our jeans and denim. They are not going anywhere this year!
Go Simple and Clean
The best way to carry an outfit is to carry it with confidence. How could you flaunt a trendy pair if you are all feeling hot and sweaty? Therefore, there is no other outfit that beats the comfort of light and breathable fabric during the warm months of summer. You can also choose light-colored ones to absorb heat. This being said, white is your go-to color. Go simple and clean with an all-white look. Tuck a basic cotton shirt into slim-leg jeans or denim white shorts. Complete your look with fashionable flip-flops or a two-strap Birkenstock sandal. Retain the simplicity for your accessory — like a sophisticated watch and a straw tote bag.
Summer Romance Feels
A pair of blue jeans is a must-have among jet-setters as its versatility goes well in any season. You can start pulling off this durable item out of your closet, too. To achieve a romantic summer touch, mix it up with a ditsy floral top or beautifully-flirty crop top – accentuating your summer curves. Accessorize with a minimalist pendant necklace and a small-sized bag you can easily snatch.
West Coast Look
Roll simplicity and elegance into one and do it on summertime. Moving on from jeans, you can also style your slim denim midi skirt by pairing it with a natural color, sleeveless bodysuit like model Rosie Huntington-Whiteley did. You can style it further with mesh mules with open, square toes and a pillow-soft clutch bag. Keep it cool with a pair of geometric sunglasses according to your face shape.
Bring the Burst!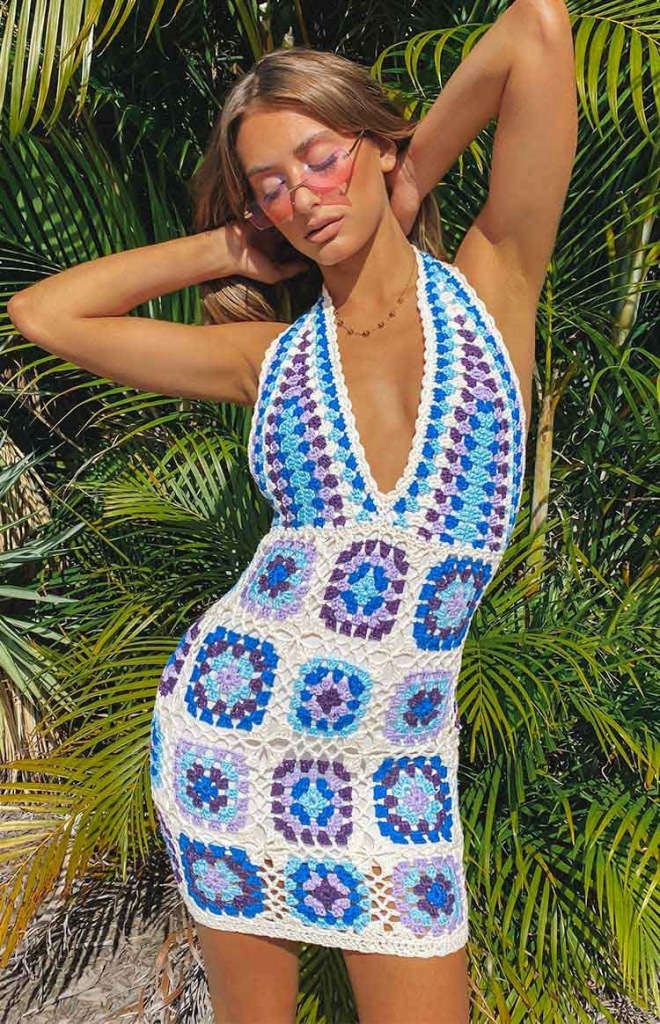 We can never stop the summer sunshine from bringing in the bright vibe. It is calling us to dance under the atmosphere and to speak the colors of the season through fresh, hand-made crochet and pretty prints.
Mix and Match with Crochet Tops
Crochet items have officially joined the cotton tanks and sundresses in our summer closet. Through the years, it has transformed into an item we just pull off for the cold rainy months into a summer must-have. Crochet tops have been readily available on online shopping sites and pop-up businesses selling hand-made clothes during the pandemic. If you have one or a couple of crochet tops, style it away with basically anything!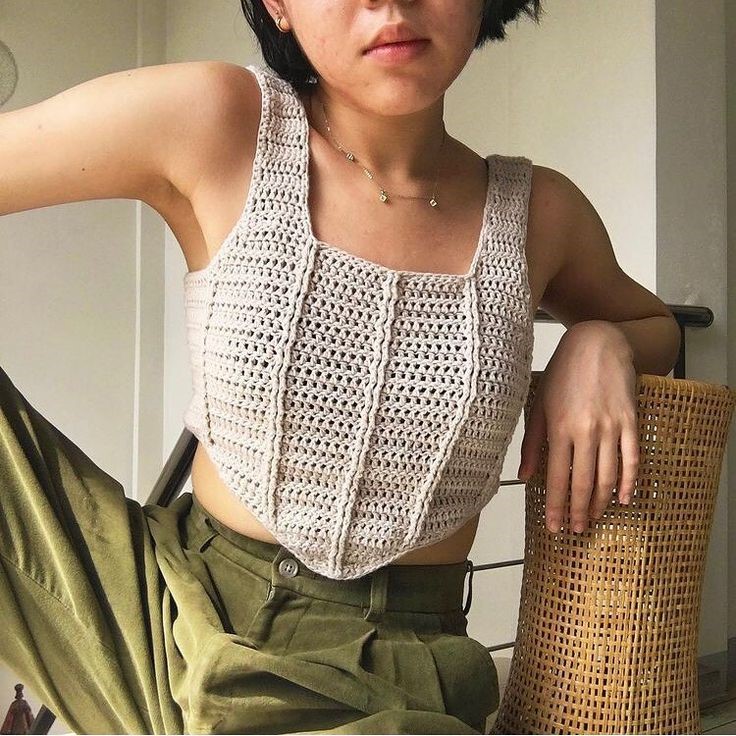 Crochet tops and bralettes are emerging as versatile summer wear you can mix with other crochet shorts, jean shorts, high-waist plain skirts, and even baggy pants! Remember, color combination is the key. Your solid color, white or plain crochet top can go perfectly with a short of pants in a lively pattern. On the other hand, your decorative crochet top can stand out when mixed with plain bottoms. You can also perfect the balance by matching your skimpy crochet top with a long maxi skirt or get a more summer professional look by pairing it with trousers.
In reality, how you mix and match your crochet items reflects who you are. If you are more of an experimental and bolder one, there are no color rules that guide you. Don't be afraid to combine your vivid-colored top with similarly vivid bottoms or with pants of multiple prints. You can even be as daring as Dua Lipa who paired her crochet top with bike shorts! Your crochet top plus bottoms outfit looks good in classic slides or lace-up sandals. Add the 2022 trendy soft pastel sunglasses and you're good to go!
Crochet Bucket Supremacy
More than serving as sun protection, a bucket hat is one of the favorite items to accessorize your summer outfit this year. Ride on to the crochet trend and invest in a crochet bucket! This convenient summer essential is the masterpiece of another jet setter fashion you can try. Choose a crochet bucket you can pair with a checkered top and Havana earrings.
Say it with a dress
If mixing and matching is not your thing, then we say dresses are for you. Dresses are among the staples you must not forget to pack if you are going on your next summer soiree.
Beat the heat with a Knitted Dress
The summer heat can be both a challenge and inspiration in choosing a dress for this season's travel. Given the case, you can work around a knitted bodycon dress which is always comfortable and easy to wear. You can complete your look with a macramé tote and a cuff bracelet.
White: Never Going Out of Style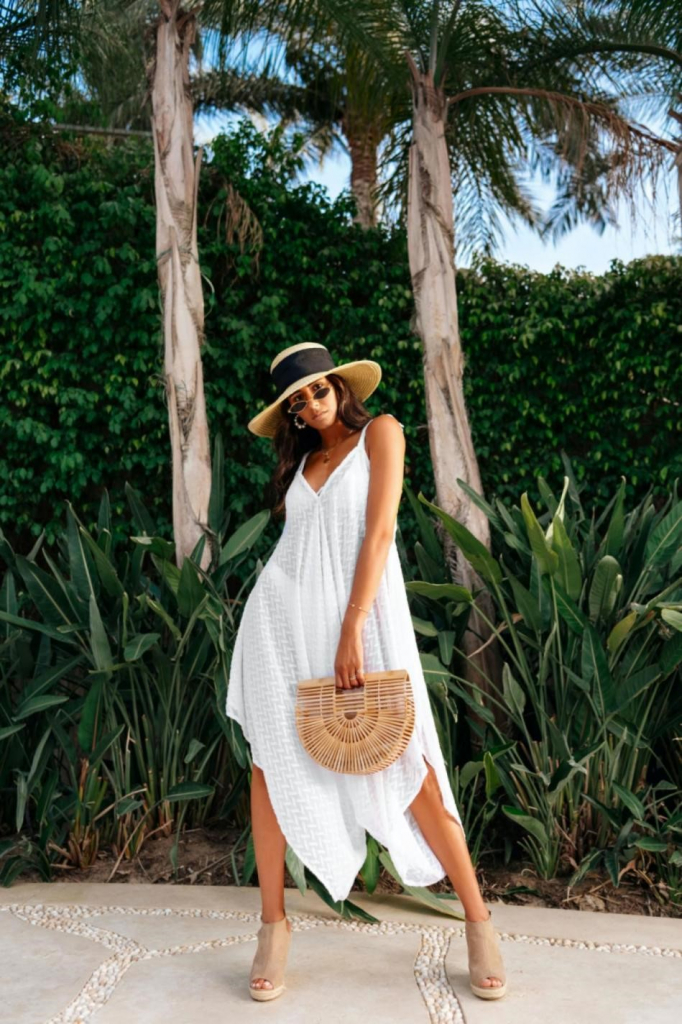 Let your plain white dress speak summer for you. This effortless outfit can match any style and color but to achieve an uncomplicated look, you can match it with a straw bag and strap sandals. You can also explore different white dress styles – from lace dresses, and swing dresses to wrap dresses.
2022 Summer Fashion Trends as Your Guide
Y2K Fashion
Is it the 2000s over again? It might feel like it with the comeback of the Y2K fashion or the clothing trends from the late 1990s to the early 2000s. There is zero rule in Y2K fashion, which means that you can be as sweet or wild as you can be. Y2K fashion is divided into three sub-genres.
The first is the cyber Y2K fashion. This is defined by the far-out prints and glittery aesthetics that make the 90s streetwear and the futuristic theme meet.
The second is the emo aesthetic. This takes inspiration from the Y2K grudge fashion, incorporating a distinguished focus on skateboarding and trends from the music industry.
Third, the style is derived from pop culture's leading ladies. Think of fitted dresses and multi-colored bags as this style is composed of these.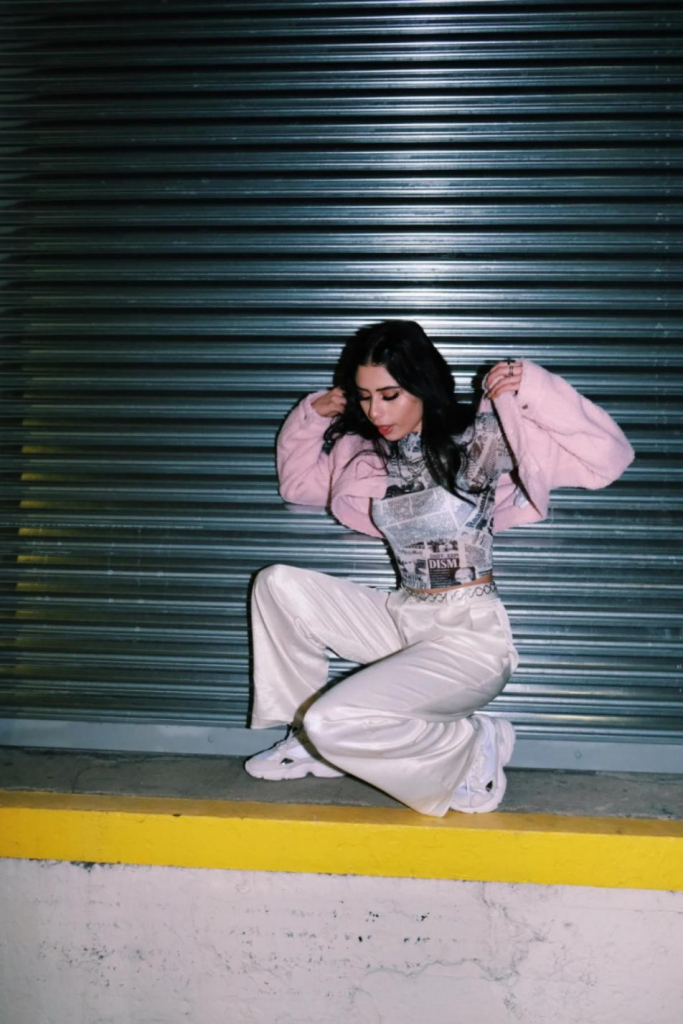 Here are some of your must-haves if you want to try the Y2K fashion in your summer travel:
Baby tees
Pleated vibrant skirt
Tie front tops
Velour tracksuits
Baguette bag
Shiny materials
Now for the exciting part, you can play around with your Y2K items by pairing your cute baby tees with loose-fitting pants or a decorative skirt. You can also make use of your velour tracksuits, preferably in shades of light blue, green, or pink, on top of your crop tops and bralettes. Finish off your Y2K look with a baguette bag and a pair of chunky shoes.
Americana Aesthetic
The American history and culture, centered in the 20th century, have touched the way how people dress and style. Include this fashion style this summer whether you are traveling around by air, land, or sea. If you are planning to hit the road by car or motorcycle, the Route 66 American Aesthetic is for you. Like you, this fashion style reflects a cheery spirit mixed with bohemian elements. Embrace that 70s fashion with a breezy maxi dress in bold, colorful print and a fedora hat to bit the heat of the summer. As an alternative to the hat, a bandana to tie your hair up can also add to your overall nostalgic look. Sporting this outfit on a road trip makes you feel like you are headed to an old-school dining place and motels.
Moving away from the long road, you can also go retro for a beach trip. Take inspiration from the past years and grab that tie-front tank and pair it with ultra high-waisted shorts. Use a belt bag to stuff your essentials. You can remain consistent with the retro vibes by diving into the beach with a one-piece swimsuit or high-rise swim bottoms. It always helps to have a crochet cover-up ready in your luggage, which you can grab anytime.
Cottagecore Fashion
If you are living in the city when the pandemic hit, you have horror stories to tell about how you were forced to stay indoors as much as possible. But it is also a precious time that made you reclaim old hobbies, read books, and daydream of how peaceful life could be in a cottage somewhere in the countryside. That is why, during the pandemic, the cottagecore lifestyle has been reawakened – one that celebrates the simplicity of growing your food, baking your bread and sewing your clothes.
With this, cottagecore fashion has also become a summer trend this 2022. From dainty details, vintage prints, and rustic and calm colors – you will surely love to explore more of the cottagecore aesthetics! If you are completely clueless about how to start your cottagecore fashion, get your inspiration from the burst of nature's colors. You can choose from sage, glassy green, sunset peach, or a calming lavender. Also keep the cottagecore fashion aesthetics alive with nature-inspired prints like flowers, gardens, fairies, and open fields. Top it up with embroideries and cross-stitches. Translating it to an outfit, you can wear puff sleeves, corset bodices, an eyelet mini dress, a knit set, and a wardrobe with vintage stripes and plaids. Upgrade your ensemble with hand-made earrings, organic cottagecore handbags and a pair of vintage footwear like Mary Jane shoes or slip-on flats. Cottagecore fashion is interpreted in many ways. With several outfit, you can choose from, you can definitely experiment and pull off a cottagecore fashion on your next summer trip!
Calm Life in the Countryside
You can embrace a countryside life not only in the outfit you wear but in a community you can live in. While you keep up on fashion styles, you can also be on alert for the latest real estate investment trends.
Dreaming of a peaceful life with a house and lot in the Philippines? It is now within your reach with Camella Homes, the most trusted housing brand in the country. Camella Homes' house and lot developments are present in several locations in the Philippines which promises you a simple and comfortable living away from the hustle and bustle of the city. Every Camella community is complete with amenities you and your family can enjoy. While putting you in a serene environment, Camella Homes also makes it easy for you to access essential needs and services.