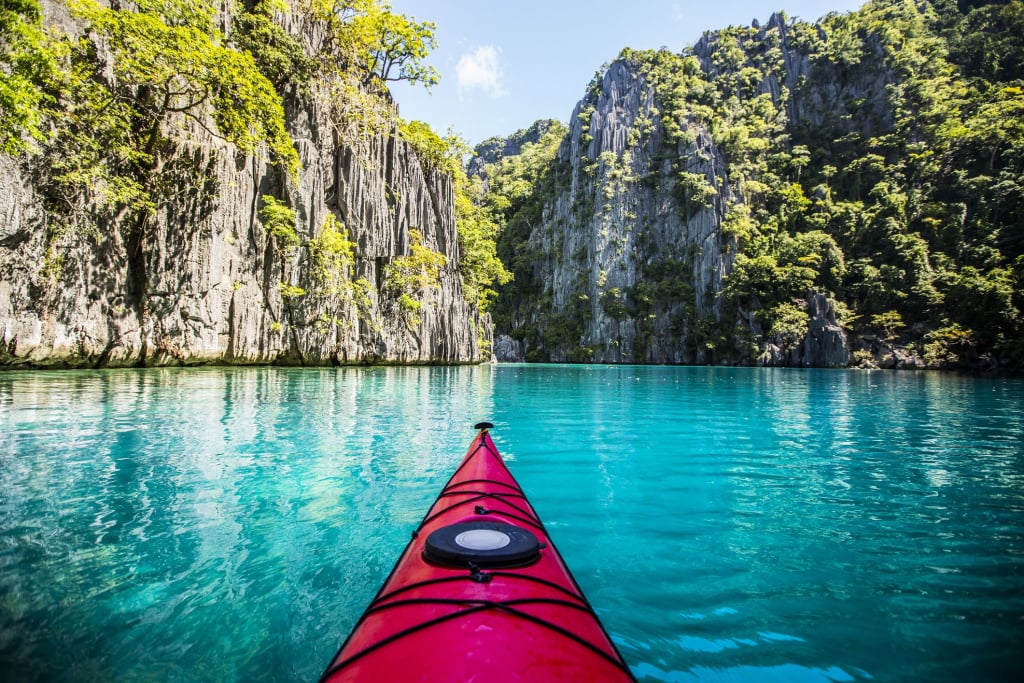 It's been two long years since the pandemic spread in our country, lots of things in our lives have changed, and the bad thing about it is that we don't even have a choice but to follow restrictions because it is for our safety. Our interactions with our friends and loved ones are limited to protecting them and ourselves from the virus; we barely connect with nature since we're advised to always stay at home.
Two summers have passed, and we missed so many chances to travel and discover what our country could offer. Tourists from other countries have been limited to travel inside our country, so it's a disadvantage for our country since tourism is one of the main factors affecting our economy.
Since most local government units are opening their area to the public and now allowing visitors to discover what they can offer, we should take advantage of it and enjoy the rest of the summer this 2022! Pack your bags and take a short vacation; you deserve it for working so hard!
What Do We Have Here in the Philippines?
Did you know that the Islands of the Philippines have lots of beautiful places that you can visit every summer vacation? Unfortunately, there are islands, beaches, mountains, and many other areas that possess the potential to be one of the most famous tourist spots in our country or even in the world.
Yes, some of them are hidden, just waiting for us to discover them, some of them were already found, but the enticing beauty has not been heard by many. Filipinos are entitled to this land: the Philippines, so maybe we should give our time and effort to discover what our land truly has and offer it with pride to the world?
If you're one of the folks wanting to know more about a place to visit this summer inside our country, then let me introduce to you some of them with the help of this website that has been helping travelers for so long now to find places to visit on different seasons and occasions. It also has become one of the most visited websites because it serves as an indicator of what to do in a specific place, how to go there, what areas must-see, and everything that a traveler needs to know when traveling.
But first, let's get to know this website first. Are you ready? Come on and join me!
What is the Tripadvisor Website?
Have you ever tried to look for a place to visit online? Have trouble planning your trip? Well, Tripadvisor is here for you. It is somehow the same with the websites you see on your browser searching for the best places to visit this summer. The Tripadvisor website is an American travel agency that assists people worldwide in planning their best trip ever. It is now gaining popularity worldwide since it has been helpful to many.
This company runs a website and a mobile app that includes global content, which helps travelers decide where to have a vacation during different seasons and events. It also provides reviews from other people, travel planning strategies, photos from foreign travelers, and hotel reviews: these are indeed useful for those wanting to have a trip. You can also book your here on this app or website your trip depending on your desired date and place and the accommodation for your stay.
When on the website, users can search for a specific place, book a room in a hotel for accommodation, find what are the things to do on their itinerary, look for the restaurants that serve the best cuisine, what flights are available for you, find vacation rentals, view shopping malls are open on your tour and many more! This company also features places you can visit during a vacation, and you can find the home you would like to see due to its comprehensive information. Moreover, this is a user-friendly website/app because it is easy to navigate.
Tripadvisor has already featured some of the must-visit summer destinations in the Islands of the Philippines, so let's go ahead and join me as we discover what our land could offer through this website/app.
Must Visit Places in the Philippines: Tripadvisor Suggest
There are places here in the Philippines that many visitors love. However, they are not as popular as other tourist attractions here. Trip Advisor features them, and travelers who have already visited these areas give reviews about the place and their experience. Let's see what sizes and in what province Tripadvisor considers must-visit places in the Philippines. 
Palaui Island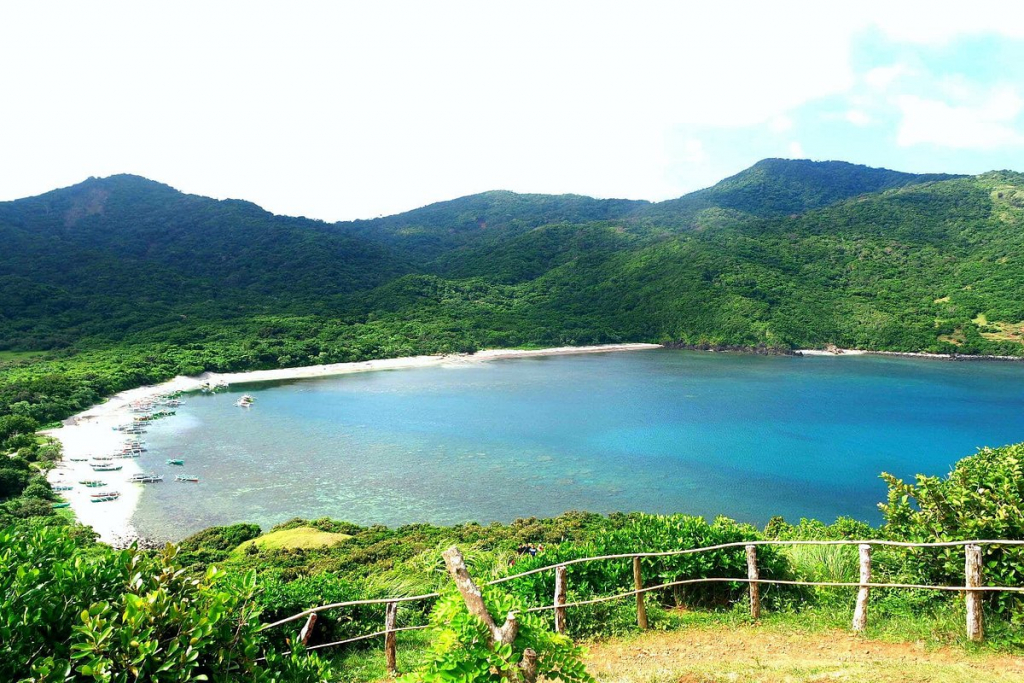 Are you a fan of clear water, beaches, caves, lighthouses, and hidden waterfalls? Well, this island will be perfect for you! Palaui Island is a hidden gem of the Philippines, for it holds one of the best beaches in the world. It ranked 10th among the over 100 best beaches globally; this is according to CNN Travel. Yes, you read it right, and the good thing is that it's located in our country. This little paradise is located at the tip of the northeastern part of Luzon, under the governance of Santa Ana, Cagayan. The area is blessed with beautiful coastline and landscape; that's why it is declared a protected seascape and landscape, which only means that Palaui Island is undoubtedly a treasure to the Philippines.
There are lots of things to do on this island; one of them is to chorus with the roaring waves and to reach the top of the hill of Cape Engano. This lighthouse allows visitors to get a great view of the Babuyan Islands and the Pacific Ocean. Undoubtedly, the picture will take your breath away and relieve your stress. It is probably good for soul searching because the music of the gigantic waves and the scenic view of the landscape will give you the peace you are searching for. Aside from this main attraction, there are also many beaches here on Palaui Island. Visitors can do snorkeling, diving, rafting, trekking, and more! Some even pitch their tents to have a camping trip, which is a thrilling activity to do on this island. This island is getting great reviews from visitors, and you can plan your trip now with the help of the Tripadvisor website or app. Unfortunately, no additional inhabitants can live on this island because it is declared protected. However, you can own a home in the same region where this island is located.
Did you know that Camella has a community located in Cagayan? Well, Camella Tuguegarao is located in Cagayan Valley as well. Traveling from Camella Tuguegarao to Palaui Island will be a long journey, but it will be all worth it. Do you already have a home in Camella? If the beauty of Palaui Island entices you, you might as well own your home now at Camella!
Omoyon Bee Farm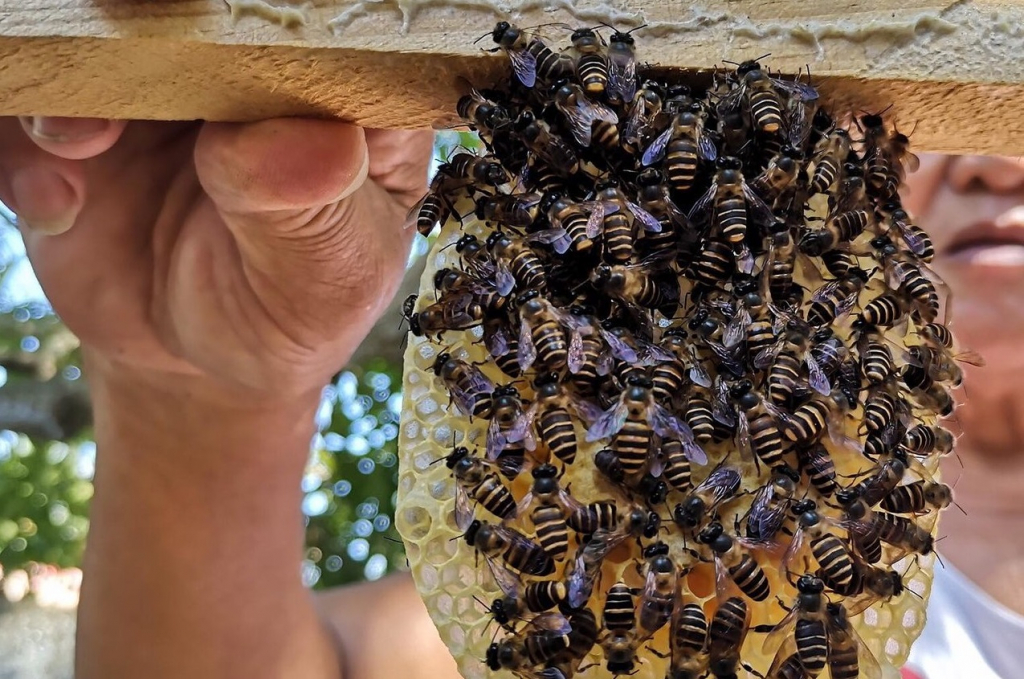 One of the best things to do this summer is to connect with nature. Just a few minutes away from the site of Camella Negros Oriental is this farm which will provide you opportunities to learn more about bees. Omoyon Bee Farm is located at Mangnao Sto. Nino Road Banilad, Dumaguete City, Negros Oriental. The owner's name is Rico, and he is an expert on bees. He shares his knowledge about bees and how to handle them with visitors gently. Guests can also get a taste of pure honey and first-hand experience of bee farming.
The owner is also introducing different plants and fruits to them and sharing how these plants are being produced uniquely. Most people who have already been to this farm recommend people to visit it. They are sharing how they learned so much from Rico, and this fun-filled educational trip inspires them to be more engaged in agriculture; they also realize how important bees are to the world.
Did you know that there are stingless bees? Did you also know that only female bees can work with flowers? Well, these are only a few of the things that visitors learn from the farm owner; indeed, this farm is a must-visit place! You must include this on your bucket list.
Onok Island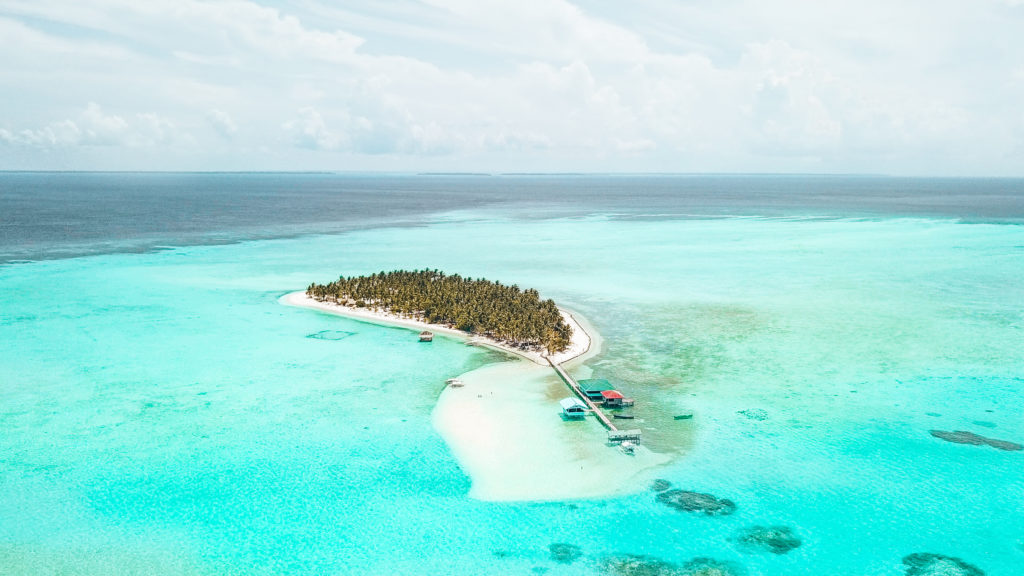 Suppose you have a home in Camella Puerto Princesa. In that case, you are probably a few hours away from the enticing beauty of Onok Island, located in Balacbac in the islands of Palawan. This island is a piece of heaven on earth for it features lots of things that travelers are looking for on beaches. This paradise offers a sand bar that appears when it's low tide, turtles, coral reefs, and other marine life animals. The clear water will entice you and make you fall in love with the water. It's a privately owned property, so you have to ask permission from the owner before going to this island. You will never regret visiting this little paradise! There are so many factors you need to consider when going to this haven because it might be a little challenging due to the time of travel, but it will be all worth it once you step your feet on the soft sand of the place.
For those wondering how to get to Onok Island, you can refer to this route via Rio Tuba.
When you are already in Puerto Princesa, the first thing you need to do is ride either a jeepney or a trike going to the terminal of San Jose. A 4-5 hour trip to Rio Tuba via bus or van is needed. Please check the bus schedule first to avoid any hassle. From Rio Tuba, you have to ride a boat going to Balacbac. Once you have reached Balacbac already, you can now contact the owner of Onok Island and ask permission to visit their paradise.
If you're still struggling in planning your trip, Trip Advisor may help you reach them on their website or app.
You deserve a vacation this summer! Don't limit yourself and enjoy the rest of the summer days because just a few weeks from now, summer will be over, so you might as well take advantage of it to compensate yourself for the things you have done so far. These places are waiting for you!
A Home of All Filipinos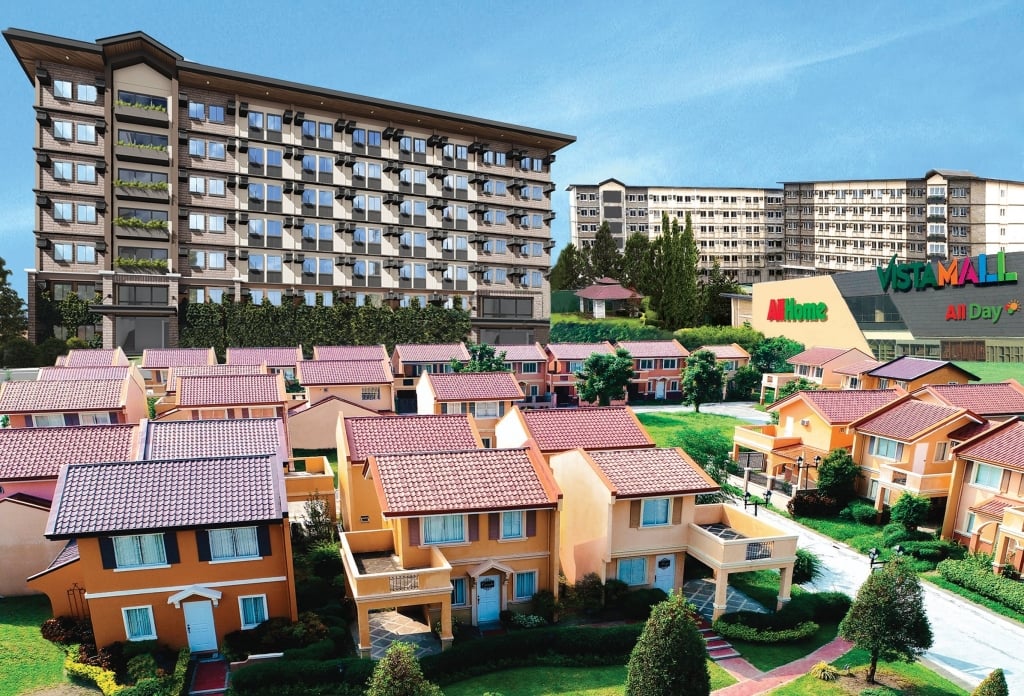 Camella is indeed a home of all Filipinos because its community is scattered around the Philippines. The property developer has been serving its nation for more than four decades now, and it is still improving for the betterment of the life of the settlers.
The perks of amenities that homeowners have are genuinely incredible! No wonder Camella is gaining the trust of all Filipinos from each country region. The opportunity to use the swimming pool, the clubhouse, the shuttle, the playground, and the basketball court, is the thing you deserve.
Security should never be a worry to you when you are living in one of the communities of Camella because the trusted home builder is making sure that everyone in its vicinity is living a safe and sound life. Security guards are always present. They are actively roaming around the area to ensure that no suspicious person enters the vicinity. CCTV cameras are installed for better monitoring. It's also a perk when you purchase a property for sale at Camella Homes.
Come Home to Camella Properties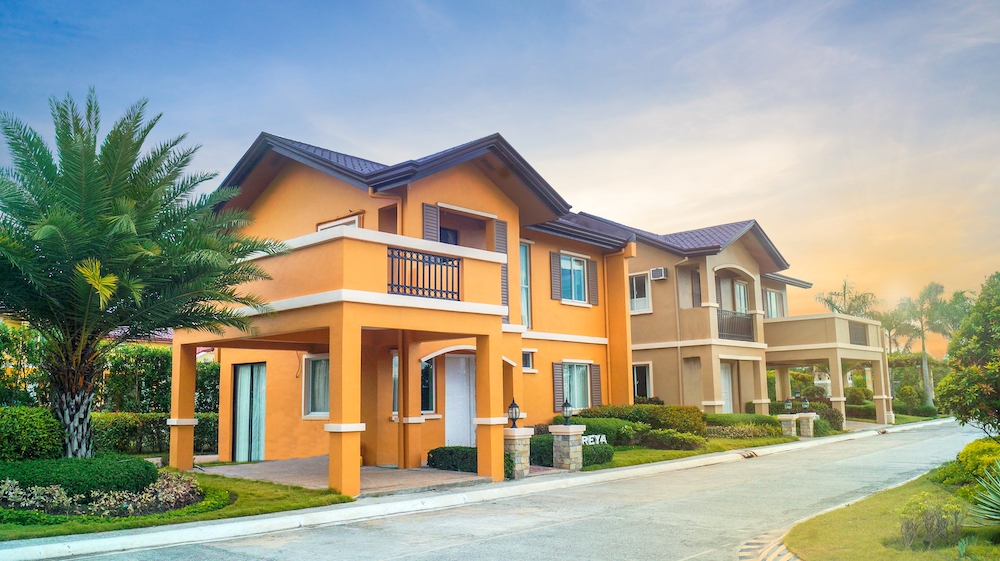 Camella also made sure that you can get a home linked with the preferences that you have. Homebuyers can choose from a variety of house models since Camella offers different series of homes, so you can probably have what kind of home you want to live in, what size, or whatever features you have in mind.
It is not concealed in our mind that all sites of Camella Homes are strategically located in areas where settlers can find convenience. Grocery stores, malls, entertainment facilities, hospitals, government facilities, highways, and even shopping malls are most likely just a few minutes away from any site of Camella. This is because the real estate developer doesn't want its homeowners to experience any inconvenience. Camella also believes that you deserve this treatment too!
Moreover, financing flexibility is not a problem. You can choose from financing options when buying a home at Camella. Tight on budget? No problem!
Camella is waiting for you to receive all of these perks, so don't think twice. Choose Camella as your community, and let it prove to you what they can do to make life easier for you to live.