Give yourselves the pleasure to unwind and enjoy Sorsogon's most breathtaking summer experience this year.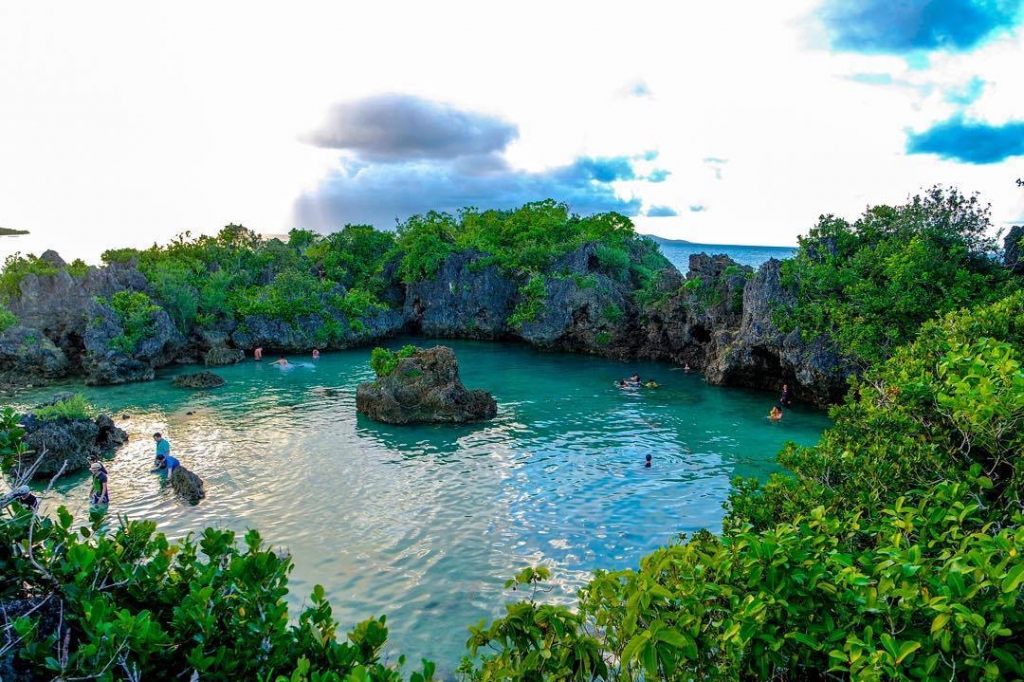 Isn't life just a little bit too much? Sometimes life is just too stressful, and you want to pack a bunch of food and snacks, put on a decent soundtrack, get in the vehicle, and go someplace where no one knows your name. You have no obligations, am I right? We understand you, we've been there before, and we know you're not alone. Sadly, life does not work like that in the real world, but we can tell you that there are things you can do to get near to that for precisely the perfect period.
Now let me introduce Sorsogon to you. Maybe you've heard Sorsogon as the 'Land of Kasanggayahan' or 'A Prosperous Life' because of its condition of being affluent or having a rich and full of life. The province has many options, from its magnificent tourist spots to its heartwarming and kind Sorsoganons.
Sorsogon province is in the Philippines' Bicol Region and is the southernmost province on the island of Luzon. Sorsogon City, the province capital, is a regional trade and business hub. As a tourist attraction, Sorsogon is less well-known than other tourist destinations and provinces in adjacent Luzon. On the other hand, people who visit there are blown away by its beautiful attractions, natural scenery, and laid-back atmosphere.
You will not only enjoy gazing at the magnificent landscapes, but you will also understand the necessity of maintaining the natural environment. Every money you spend here contributes to the local economy. Most of the visits are conducted by local communities and groups.
A Summer Vacation in Sorsogon
If you're planning a trip this summer, these are the top locations to visit in Sorsogon.
Palogtoc Falls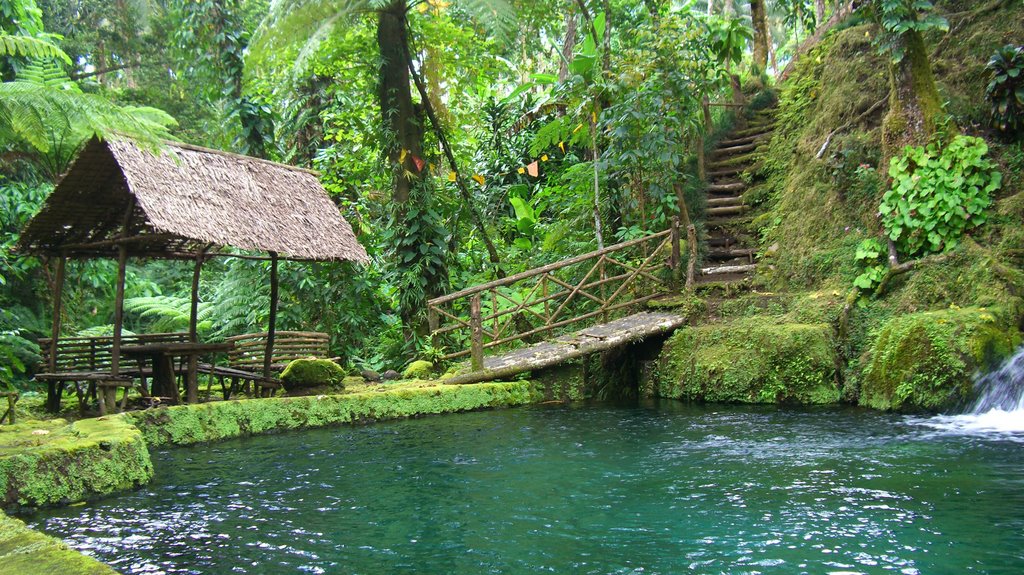 Starting with Palogtoc Falls, alternatively known as Palogtok Falls, is a waterfall in the Philippines. This artificial earthen swimming pool is filled with a bit of waterfall whose trickling water flows from just a few feet up the slope. Although it is only a little waterfall, the freshness of its spring water is quite pleasant and refreshing. It is accessible after a leisurely fifteen up to twenty-minute stroll across undulating hills carpeted with lush grass and shaded by giant coconut palms, with some pili trees also visible.
Palogtoc Falls can be reached through the Mount Bulusan trailhead, located between Bulusan park entrance and San Roque. Walkabout five hundred meters from the trailhead to get to the falls.
Palogtoc Falls received much attention for its 'beautiful' natural grotto. It skipped viewing the location's bustling frenzy during the summer when residents flock to the place to beat the heat. Local people, especially children, swam like naughty elves in the fairyland ambiance of Palogtoc Falls, demonstrating the proper enjoyment of what the site must give aside from its stunning features.
Watching the youngsters leap, dip, plunge, splash, and bathe in the crystal-clear mountain spring waters against the backdrop of the combined ambient sound of the kids' cheerful voices and the rhythm of the rushing waters of the waterfalls was enough to refresh the day.
Calintaan Island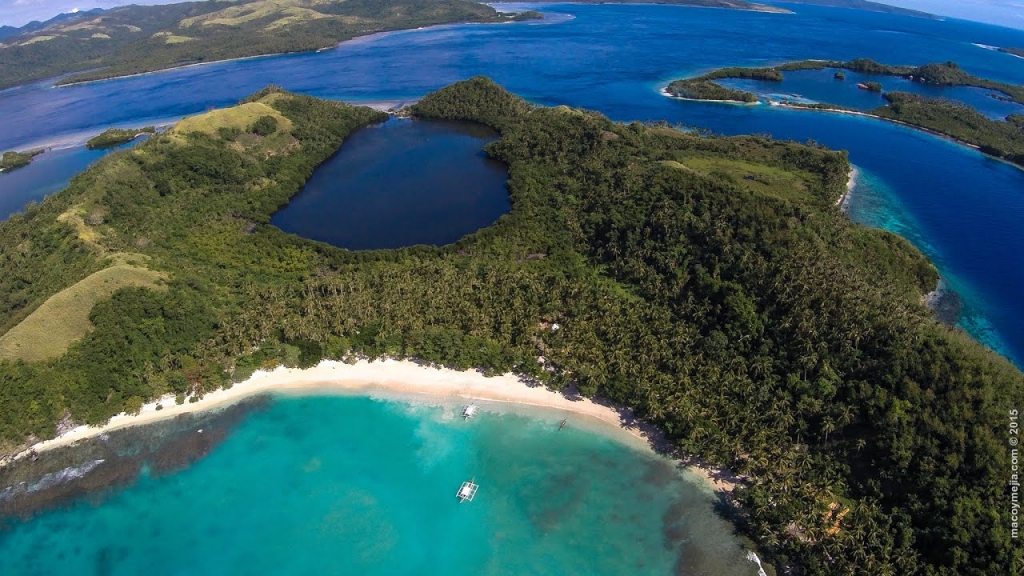 Placing second in our recommended destination for your perfect summer is Calintaan Island. This island is located near the town of Matnog, Sorsogon. Subic Beach, on the island, is famed for its semi-pink sand. Subic Beach's sand combined white sand and crushed red pipe corals. The island is already beginning to gain popularity as a tourist attraction in the Bicol Region. It also has a pre-existing village and has its freshwater supply. It is also wired for power. The electricity is supplied by a lengthy power line that connects to the mainland of Luzon.
Calintaan covers an area of 383 sq.k.m. Extensive rice paddies surround it and coryphaeus, used to make buri. The geographical location is around eighty-two percent mountainous, with the remainder consisting primarily of coastal plains and hills. As a result, it is one of the most beautiful islands in the Philippines.
The low-key star attraction, Calintaan Cave, is located on the other side of Calintaan Island, making it inaccessible to guests unless they travel by outrigger boat. It has multiple underground tunnels that go through its 40-hectare property. The scheduled journey time from Subic Beach is 15 minutes. Nothing will look particularly noteworthy about the island at first; steep rocks covered in lush flora were all that was visible until you arrived at the region where multiple cave openings were visible.
The cave pool is a great location to calm down, relax, and take in the magnificence of this not-so-hidden jewel. I must say, that was a little bit of heaven on earth. People came and went, adoring the tranquility in this place. The only crystal-clear sound you will hear is the water pounding on the pebble pebbles. The remainder is only faint noises of birds chirping or other tourists whispering.
Prieto Diaz Mangrove Ecopark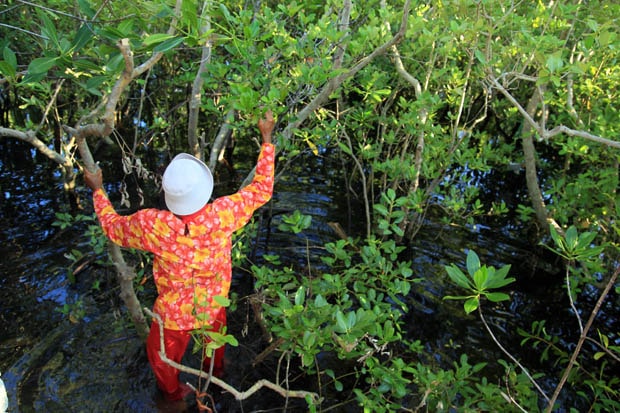 The famed Prieto Diaz Mangrove Ecopark is known for its vigorous mangrove forest with around nineteen distinct species in an area of approximately ten thousand thirty-four hectares of natural mangrove and mangrove restoration. It also has seagrass, an excellent breeding ground for fish and crabs.
Prieto Diaz is a model village in Bicol for environmental preservation, conservation, and sustainable resource management. The town's maritime resources are preserved healthy and abundant thanks to Seamancor Eco-Developers Inc, a people organization of sea farmers.
Seamancor stands for seagrass, mangrove, and corals, and it is these that they are most proud of. The DENR has granted them management of these coastal sites for 25 years.
Mangrove River Cruise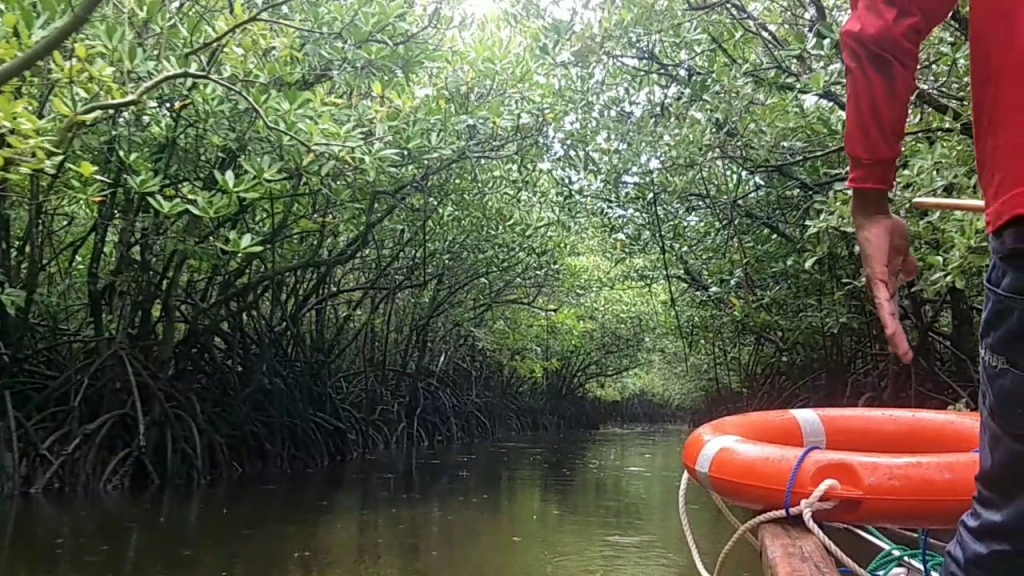 A Mangrove River cruise around the mangrove park is available as part of the package, using this rich resource and a fantastic view of the ocean. The boat takes you through a maze of mangroves alive with life of all kinds, from fish and crabs to birds and fireflies. It's a peaceful paddle along a broad bed of seagrass and tree tunnels. Food at low prices and native crafts for pasalubong is also included in the experience.
It also has Halabang Lapis Sandbar, Mangrove Planting, Organic Farming, and seafood.
Halabang Lapis Sandbar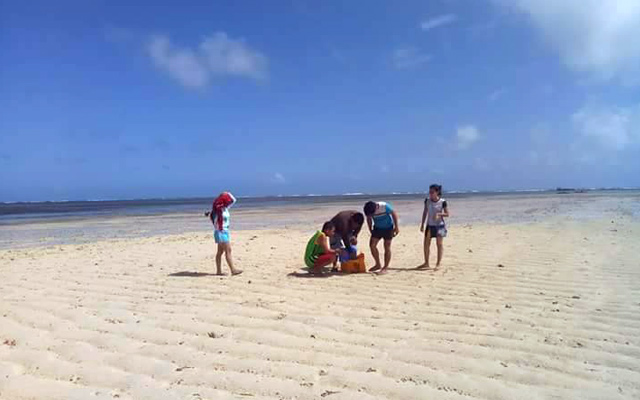 Prieto Diaz has Halabang Lapis, like Camiguin has White Island and Bais has Manjuyod. This sandbar spans around eight hundred meters and is formed like a long pencil of brilliant white sand.
This remote location on the Pacific Ocean's outskirts is undoubtedly an excellent area for beach bumming, whether at high or low tide.
Mangrove Planting
The town's tourist strategy is based on sustainable eco-tourism. During the trip, travelers are urged to assist with planting mangroves along the river's banks.
Isn't it wonderful to think you can serve the community while still having fun?
Organic Farming
Many farmers in Prieto Diaz practice organic farming, including free-range livestock, poultry, and pigs. These animals are cleaner and healthier to ingest since they are fed only pesticide-free fruits and pasture grasses.
Espeña Eco Farm is one of the city's leading proponents of organic farming. They also collect and prepare honey from local bees and produce oil from pili pulp and santan.
The Livelihood of the Sea
In addition to bountiful fishing, they gather seaweed and convert it into noodles—members of the Gawad Kalinga Tarabang Village Association manufacture local noodles that are inexpensive yet nutritious.
It is a communal livelihood sponsored by the Departments of Trade and Industry (DTI), Labor and Employment (DOLE), and Gawad Kalinga. Prieto Diaz also manufactures vacuum-packed danggit and other delectable, dried fish.
Festive Life of Sorsogon!
Now that you know the best destinations to go to, we will discuss their traditions and cultures.
Kasanggayahan Festival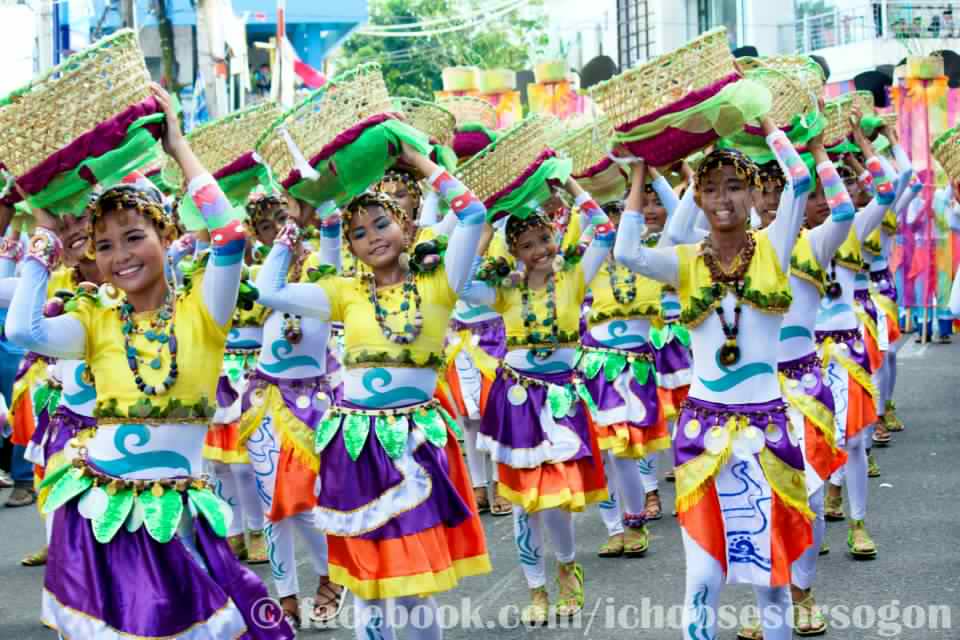 The Kasanggayahan Festival is possibly the province of Sorsogon's most significant event. This annual celebration commemorates the proclamation of Sorsogon as a province and is held in October. Sorsogon was once a part of Albay, another section in the Bicol area, until becoming a province.
This event is on the list of festivals and events in the Philippines maintained by the Department of Tourism. The name "Kasanggayahan" indicates "prosperity," the event promotes local products such as pili tree products and other agricultural items.
Pili Festival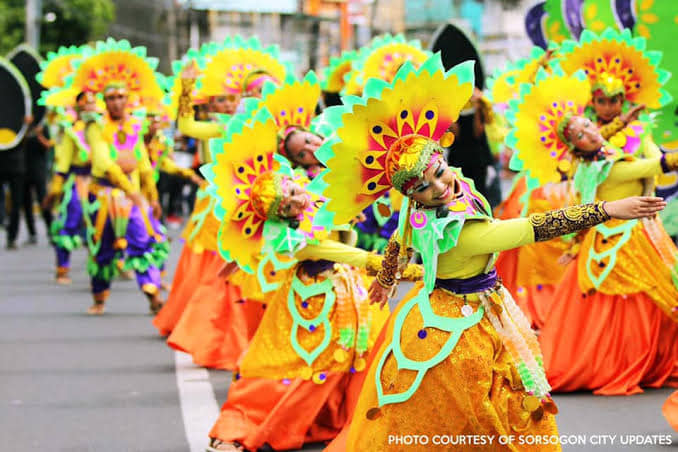 Considering pili products are abundant in Sorsogon and the remainder of Bicol, it is simple to see why Sorsogon people have dedicated a festival to this precious nut. The Pili Festival is held on June 28-29, the feast days of their patron saints, St. Peter and St. Paul.
Various dancing groups made up of young men, and women follow the beats of the percussion instruments while displaying the many goods manufactured from the pili tree. These organizations have prepared for this event since they have suitable costumes and props to make their presentation attractive, relevant, and exciting.
Weaving a Thread of Hope for the Women of Sorsogon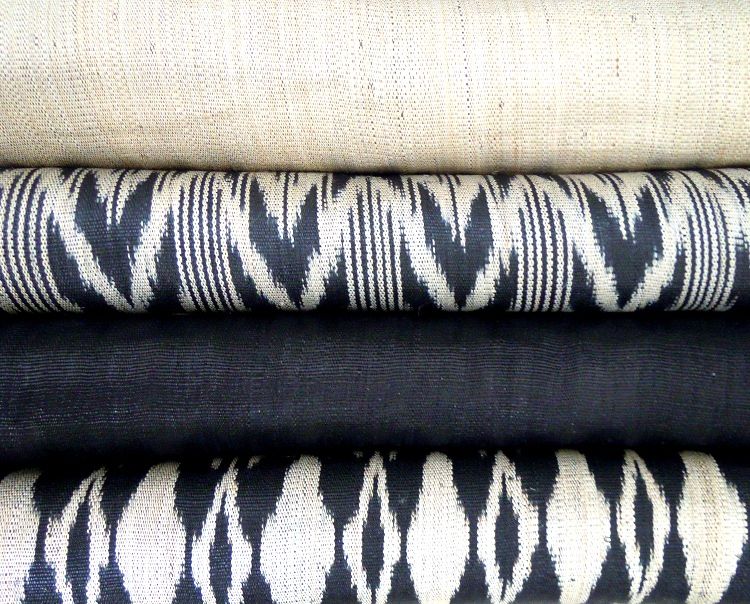 In this tranquil, seaside village of Gubat, Sorsogon, women are quietly rediscovering an old family practice — hand-weaving abaca into slippers.
In this little community, dads would cut abaca and strip them into fibers back then. The moms and their children would collaborate to produce and sell abaca slippers.
When the cost of raw materials grew, the weaving tradition of Gubat vanished. Also, as the more experienced female weavers aged, the younger generation lost interest in the skill.
Come Home to the Life You've Always Desired!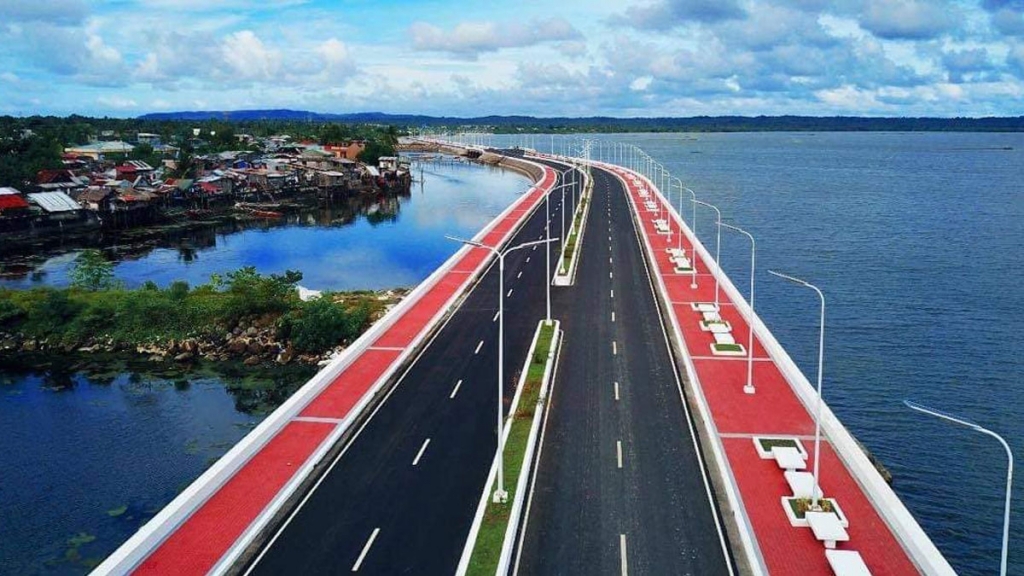 With all of Sorsogon's various nature-filled tourist attractions, Camella Homes opted to create a house and lot for sale in Sorsogon deliberately.
Camella Sorsogon is situated along the Pan-Philippine Highway, only five minutes from the town of Sorsogon and ten minutes away from Sorsogon State University, Sorsogon National Highschool, and Centro Department Store Sorsogon.
You can spend days in bliss as Sorsogon boasts tourist attractions that draw visitors worldwide. Living or vacationing near enterprises will give you everything you need at meager costs!
Have the Benefits of The Village's Amenities!
Camella Sorsogon is a gated and guarded neighborhood in Sorsogon City. The surrounding fences, a 24-hour CCTV at the gate, and roving security guards within the community make the hamlet safer.
Camella Sorsogon also has playgrounds and pocket parks that will take up about a third of the property, making it a healthy, nature-friendly location for you and your family to reside. These features and Camella Sorsogon's closeness to the airport raise the value of your investment and improve your quality of life.
Choose the Best Home for Your Family
Camella Sorsogon provides a great collection of Italian-Mediterranean-inspired house designs for you to pick from. Each house's modern architectural design, materials, and finishes are meant to match the nostalgic surroundings, which feel comfortable, cozy, and yet familiar.
All Camella Sorsogon Bicol house types offer either a built-in or optional balcony where you can enjoy early coffee in the morning or late-night get-togethers while feeling the continual strong and cool carbon-free breeze Sorsogon is known for.
Camella Series: Find your House and Lot in Sorsogon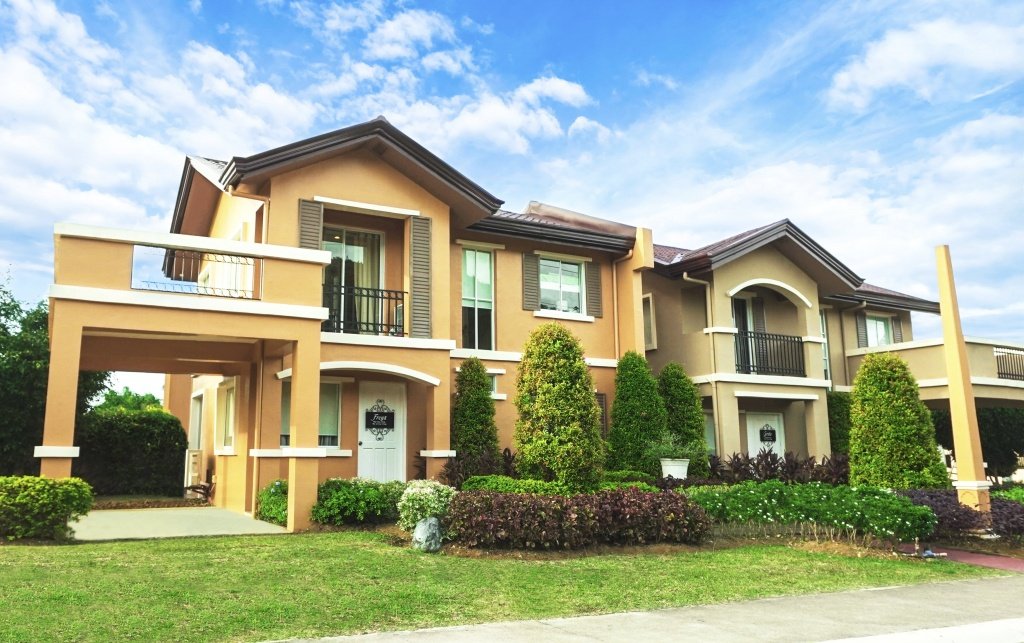 Bella has a lot size of eighty-eight square meters and a home size of fifty-three square meters. It is a single attached home with two bedrooms, two toilets and baths, a living room, dining room, kitchen, a carport, a balcony provision, and a laundry and service space. It is better than renting an apartment for the same price.
Cara also has a minimum lot space of eighty-eight square meters but a sixty-six square meters dwelling area. Cara is your functional yet contemporary two-story home. It is also a single attached home with three bedrooms, two toilets and baths, a living room, dining room, kitchen, a carport, a balcony provision, and a laundry and service space. You may acquire this working house and lot in Sorsogon at a reasonable price!
Dana has a lot size of one hundred twenty square meters and a dwelling size of eighty-three square meters. It's a single-linked home with four bedrooms, three toilets, bathrooms, a living room, dining room, kitchen, a carport; you have an option for a balcony for an extra to build, and a laundry and service area. Dana is ideal for your increasing family's demands if you desire more room on the first level and a more inexpensive 2-story modern house.
Bigger Houses for Sale in Camella Sorsogon
Ella has a lot size of one hundred ten square meters and a home size of one hundred square meters. It's a single attached two-story home with five bedrooms, three toilets and baths, a living room, dining room, kitchen, a carport, balcony provision, and a laundry and service space. The big main bedroom is on the ground level and has its toilet and bathroom. Should you want the most space and as many extra rooms as possible, the Ella model is perfect for you!
Freya has an essential threshold lot area of one hundred twenty-one square meters and a dwelling area of one hundred forty-two square meters. Freya is one of the most recent house models in our top-tier Grande series of Camella. It has five bedrooms, three toilets and bathrooms, a study space, a living area, a dining area, kitchen, two carports, a balcony, a covered porch, and a laundry and service area. You may acquire this breathtakingly lovely five-bedroom house and lot in Camella Sorsogon, Bicol, for a very reasonable price!
Greta is our most recent top-of-the-line modern two-story house in Sorsogon. Greta has a minimum standard lot area of one hundred forty-three square meters and a dwelling area of one hundred sixty-six square meters. It consists of a single connected home with five bedrooms, three toilets and bathrooms, a living room, dining room, kitchen, two-car garage, laundry and service area, and balcony. The main suite includes a walk-in closet, a soaking tub, and a balcony. Greta is a magnificent house and lot for sale in Sorsogon!
Conclusion
Being in the heart of eco-tourism locations, you will be surrounded by a community of friendly, attentive, and welcoming people who provide a safe welcome to families and individuals alike. Experience life in the acclaimed "Gem City of the South" while prices of houses and lots for sale in Sorsogon are still competitive!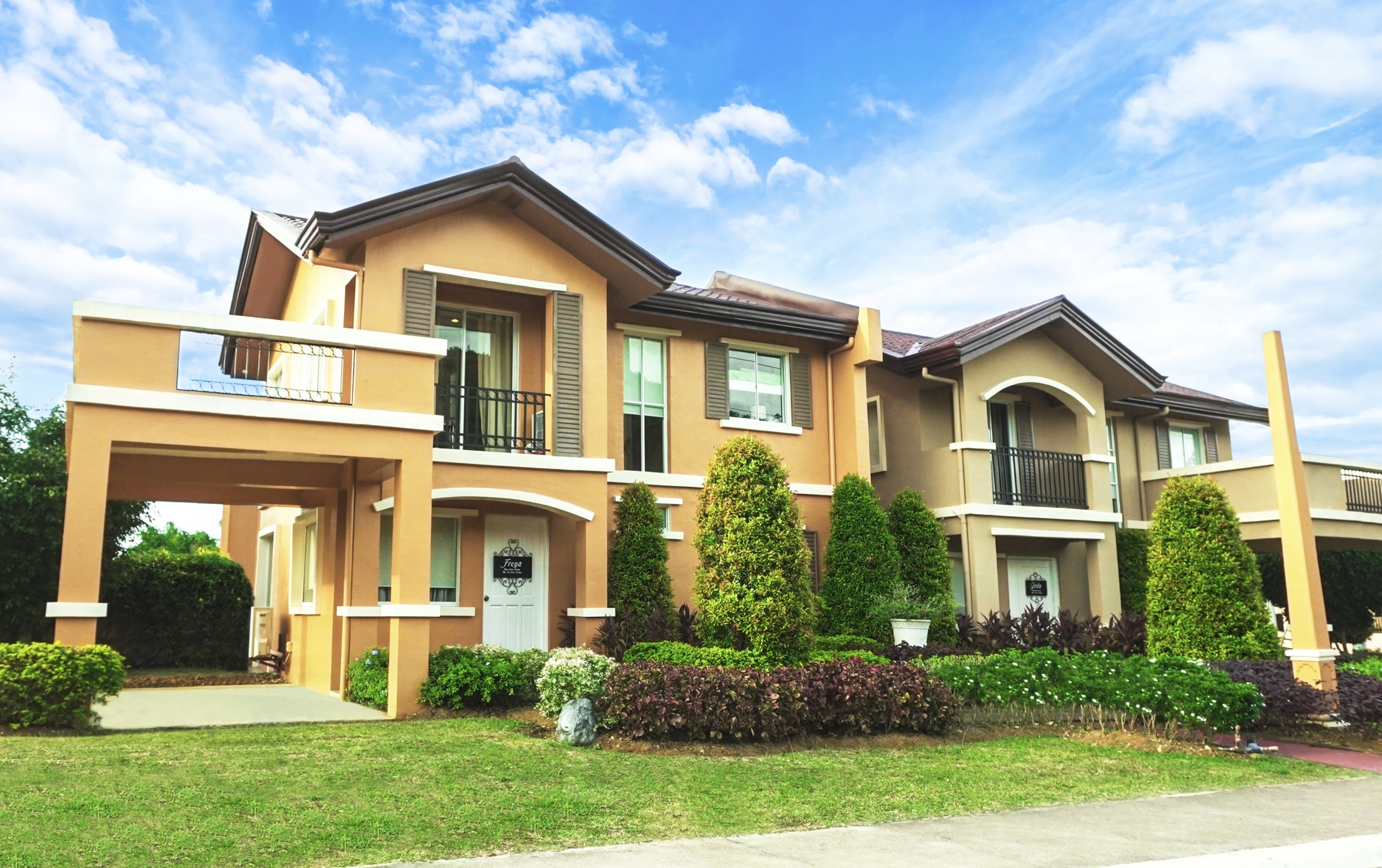 Invest before Summer in Sorsogon
Check out our catalog of house and lot for sale in Sorsogon