By Billy Mabanag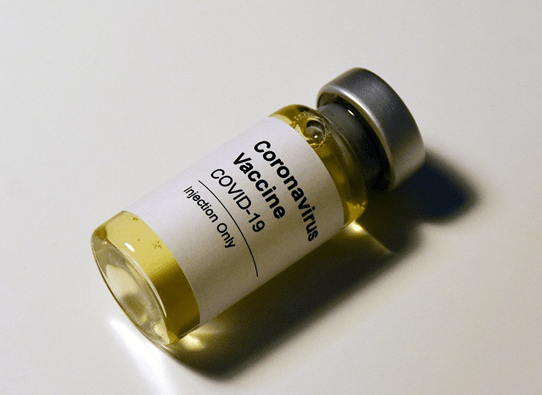 With the world still in the middle of the pandemic, traveling to different countries is more difficult. Aside from your passport and Visa, countries now also require a vaccination card at their ports.
Whether you are a visiting tourist or overseas Filipino workers, you would most likely need a vaccination card. That's why getting vaccinated is one of the most important things when traveling outside your country.
The availability of vaccines varies around the world. The rollout of vaccines in the Philippines began in March 2021. And while we have supplies, they are limited to several vaccine brands.
Getting the population vaccinated is key for countries to resume their tourism industries, hoping to revive their economy and employment rate. Every nation is keen on implementing strict border controls to manage the growth of Covid-19 cases in their territory, especially with the new variants.
That said, it is not rare to find countries that are quite particular about vaccine brands. If you are traveling soon and would like to know if your shot is accepted in your destination country, below is a list to guide you:
List of Vaccines Approved in Different Countries
Southeast Asian Countries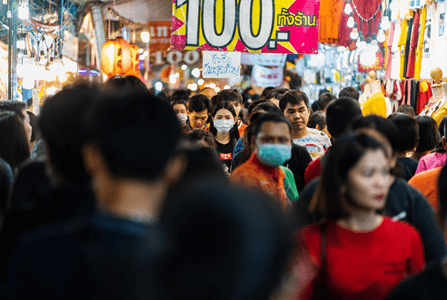 Photo by Robert Norton on Unsplash
Thailand is one of the many favorite tourist spots in Southeast Asia. Since the outbreak of the Covid-19 pandemic, the Thai government has been restricting their tourists from traveling in their country. Under the government's Tourism Sandbox Program, a person must be fully vaccinated with vaccines registered with the Thai Food and Drug Administration (FDA).
Below are some of the vaccine brands approved by the Thai FDA as of June 24, 2021:
Pfizer-BioNTech
AstraZeneca
Moderna
Johnson & Johnson
Sinovac
For Malaysia and Singapore, they do not require specific vaccine brands for now. But they have protocols that need to be complied with upon arrival. The most important one is that the traveler must test negative to COVID-19 undergo quarantine for a few days before they are free to travel.
Middle Eastern Countries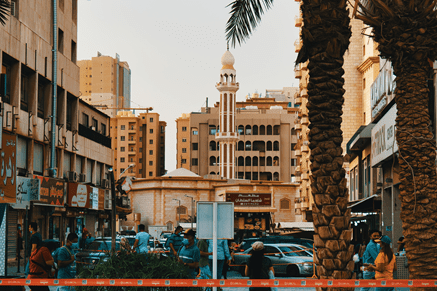 Photo by Mustafiz Ray on Unsplash
Saudi Arabia is known for being a cradle to many OFWs. Last June 16, the Saudi Government released a mandate stating that all non-Saudi Arabian passengers traveling to the country must register with their government form. In addition, they must also follow protocols before departing.
Here is the list of authorized vaccines for inbound travelers going to Saudi Arabia:
Pfizer-BioNTech
AstraZeneca
Moderna
Johnson & Johnson
Qatar has now eased its restrictions compared to neighboring countries in the Middle East. As stated by the Philippine embassy in Doha, beginning July 12, 2021, inbound travelers going to Qatar must be fully vaccinated.
These are the authorized lists of the vaccine brands:
Pfizer-BioNTech
AstraZeneca
Moderna
Johnson & Johnson
Sinovac
Kuwait has lighter restrictions compared to Qatar. Starting August 1, non-Kuwaitis are now allowed to enterthe country, given that they present a permit validating their residence. They must also have proof that they have been fully vaccinated with any of the brands below:
Pfizer-BioNTech
Moderna
AstraZeneca
Johnson & Johnson
European Countries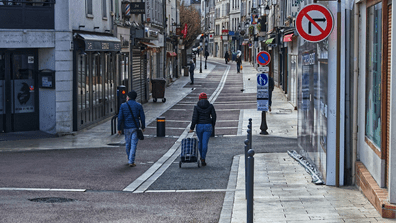 Photo by Pascal Bernardon on Unsplash
The European Union Delegation to Malaysia announced on July 7 that outsiders who were vaccinated with vaccines approved by World Health Organization (WHO) can finally enter Europe.
These are some of the vaccines approved by WHO as of June 1:
• Pfizer-BioNTech
• AstraZeneca
• Moderna
• Johnson & Johnson
• Serum Institute of India
• Sinovac
France restrictions have been almost entirely lifted. But travelers must continue to comply with their health protocols to visit the country. From early August, a traveler needs a health pass for long-distance trips by plane, train, and coach.
The French government mandated a testing requirement depending on the country you wish to travel to or from, the reason why you are traveling, and your vaccination status.
Below is a list of brands allowed by the French government:
Pfizer-BioNTech
AstraZeneca
Moderna
Johnson & Johnson
Germany is now welcoming its neighboring countries and Americans to travel their country who are fully vaccinated. As a precaution, travelers must only enter after at least 14 days from the date of their vaccination before the date of travel. Travelers must also be able to prove they've completed a vaccination course accepted by European Medicines Agency. 
The list of brands allowed by the German government are the following:
Pfizer-BioNTech
AstraZeneca
Moderna
Johnson & Johnson
Italy's government opened their tourism to the public and no longer required a quarantine upon entry. A traveler must present their proof of vaccination status or vaccine passports, as well as a negative RT-PCR test for Covid-19.
Spain has also eased its restrictions for travelers. Its borders are now practically open. However, there may be more requirements for travelers from countries that are considered high risk. These requirements may include presenting a certificate proving that they have been vaccinated with a Spanish authority-approved vaccine brand. In other cases, they may also require proof of immunity for travel, documents to prove recovery from Covid-19, or a negative RT-PCR test.
Below is a list of brands accepted by Italian and Spanish governments:
Pfizer-BioNTech
AstraZeneca
Moderna
Johnson & Johnson
North American Countries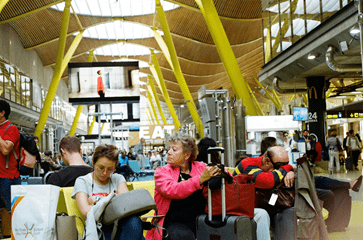 Photo by Carlos Coronado on Unsplash
The United States of America has started its face-to-face classes. The US does not require certain vaccine brands for now but has protocols for presenting negative COVID-19 test results.
Canada, on the other hand, began welcoming vaccinated travelers last August 9. Tourists visiting the country must test negative before they can travel. They are also required to carry copies of their vaccination records and upload the same to theArriveCAN app or website.
Other Frequently Asked Questions (FAQs) on Traveling Outside the Philippines
Do I really need to get vaccinated before I can travel out of the country?
In the end, it will depend on your destination country. Many countries may have varying travel requirements, and it is important to stay updated on what is allowed and not. For example, the USA, UAE, and Taiwan do not require specific brands at present, but they have other protocols that need to be complied with. One sure thing is that you would be required to present proof of vaccination. With the Covid-19 virus still mutating, it is best to keep updated with the latest news and protocols from your destination country.
What is the World Health Organization (WHO) position on the vaccine requirements?
Though countries are implementing vaccine brand requirements, WHO has issued a position discouraging countries to require Covid-19 vaccine passports as a temporary recommendation. This is because there are many factors why people from certain countries are not vaccinated. One of them is the lack of supply of vaccines. For vaccinated people, WHO reiterates that they should still follow international health protocols and other health measures like mask-wearing and social distancing.
Can vaccinated overseas Filipino workers (OFWs) freely travel outside the Philippines?
Note that the sole requirement for eligibility to travel is not always on the vaccine brand. It will still depend on your destination country to decide what is allowed and who is exempted. In the Philippines, for example, the Philippine government has listed "green countries" of origin that grants travelers a shorter quarantine period upon arrival.
Are vaccine passports necessary for outbound travels?
If you are traveling to other countries, always remember to keep your vaccination card regardless of your purpose of travel. This vaccine passport is your evidence that you have been fully inoculated and not a threat to public health.
Are there resources for updates on Covid-19 in the Philippines?
For more Covid-19 resources, visit the Department of Health's Bulletin or check the Department of Foreign Affairs (DFA) for the latest travel advisory.
If you are staying at home, remember to put the same amount of safety over your house and lot. For ways to keep your home healthy and safe, check out Camella's house and lot for sale offerings.