Who could ever deny that our moms are the best people in the world? Well, no one could because from the moment our hearts beat, until we first see the world, up to the moment we grow up and make decisions on our own, our moms love us unconditionally, love without limit and without asking for anything in return. They are with us since day one, and since then, our moms are sacrificing a lot already.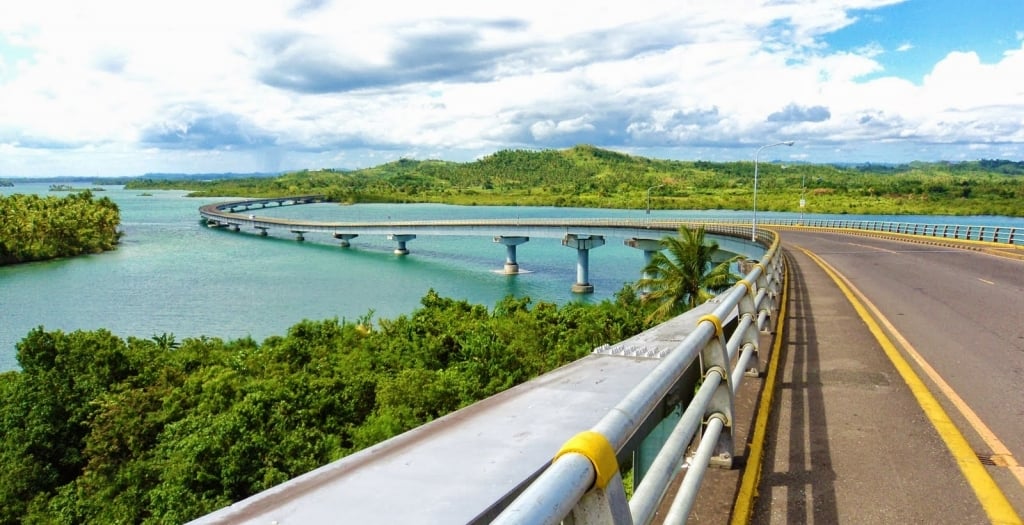 We have met a lot of people in life, and we love these people, and they love us back, but in the end, our mothers' place in every aspect of our life is irreplaceable. When the world turns its back on us, the only person that will have the audacity to stay in our lives, even if things about us are ugly, is our moms.
Don't you think that somehow, even if they don't ask for anything in return, they deserve to be compensated, do they? Since it is summertime, why not ask your mothers out? Take them out to eat, buy them some new clothes, or what's much better, travel with them! 
Where to Go with the fam this Summer?
Did you know that there is an island here in the Philippines that holds not only the longest bridge in the country (San Juanico Bridge) but also numerous tourist attractions that entice the locals, as well as foreign visitors? Yes, here in the Islands of the Philippines, we have the island of Leyte.
The province has stunning beaches with white powdery sand, historical sites from World War II, the best destination for diving, relaxing waterfalls, and many more. So, with that in mind, join me in this summer expedition where we will figure out what are the best pick places to go to this summer in the land of history, Leyte. Maybe after experiencing what the island could offer, you would want to relocate and own a house and lot in Leyte.
What's on the Island of Leyte?
Lying in the eastern part of the Visayan Region, this island of Leyte has been serving the country with scenic natural tourist attractions and ancestral sites with great contributions to history. The island is composed of two major provinces which we call Northern Leyte and Southern Leyte. There are approximately more than two million and six hundred thousand people enjoying a total area of 7,367.6 square kilometers.
The dominant ethnic groups are Cebuano and Waray. Its capital and the major city are Tacloban City, which was named the Home of the Happiest People in the World. Agriculture farming is the main job of most of the people in Leyte, preserving the natural habitats and inhabitants that the island has. Indeed, the island has a lot to offer. The economy of some municipalities on this island is growing in terms of eco-tourism, so definitely, there are places that you and your mom can visit this summer to reduce the stress you have at the moment.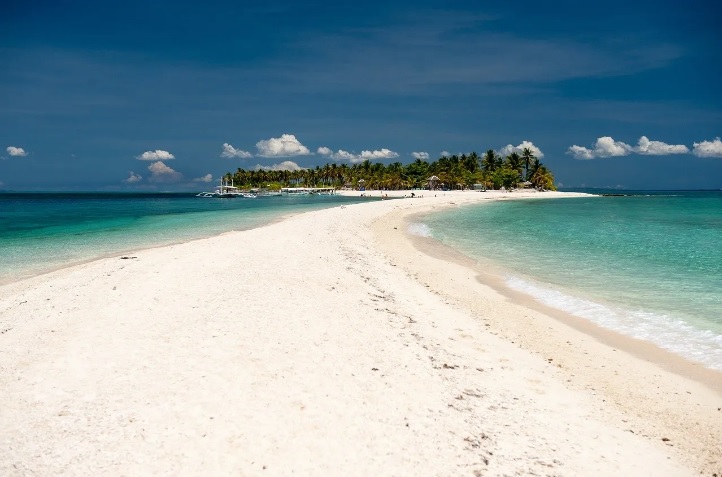 The first that made the list is Kalanggaman Island. This small paradise-like island is located in the vicinity of Palompon in the province of Leyte. It is actually famous due to the attractive landscape it possesses, white powdery sand, crystal clear water, refreshing palm trees, and most of all the long sandbars that tourists are longing to see.
Considered one of the most beautiful islands in the Philippines, Kalanggaman Island will help you relieve your stress and retrieve your positively dauntless and inspired soul. Visitors will never get disappointed with the surroundings because it is all well-maintained. Tourists can bring their own food, or they can buy newly caught seafood, and cook them at the grilling stations, the use of this facility is actually free! Wooden tables are also available for use.
Have fun with these activities
Adrenaline junkies can take advantage of experiencing some water activities such as kayaking, snorkeling, scuba diving, aqua-biking, and of course swimming in crystal clear water. An overnight stay is allowed, but the island doesn't have many resorts, so if visitors want to stay for a night, they can pitch a tent and camp on the shore. If you don't have a tent, there is a tent rental shop on the island.
There is a resort that offers accommodations for day trips, and it offers huts with breakfast for two only for an affordable price. The name of the resort is JeTer Resort. Those who will avail a Tipi Hut can use the resort's amenities like the clean restrooms and many more. They also offer water sports experiences like Jet Ski, Banana Boat, Fat Bike, Kayak, and Snorkeling.
Travel tips for tourists
Tourists are recommended to start the boat trip at around six in the morning if ever they want a calm and smooth sailing. Restrooms and Shower facilities are available on the island, however, there is only a limited water supply for use. Since the temperature is hot, tourists need to keep their bodies hydrated as always, so bringing enough supply water would be great.
Having a power bank for gadgets is suggested as well since there is no electricity on the island. If tourists need to withdraw some money, they can go to the town proper of Palompon municipality because that's the place where ATMs are available. Don't throw your trash anywhere! The locals suggest tourists bring their own trash to their mainland because they are protecting and maintaining the cleanliness of the area.
What a great experience in this little paradise! What are you waiting for?
Archdiocesan of Sto. Nino
One thing that could help you relax your mind and soul is to connect with the Lord. As mentioned earlier, Leyte is a home of historical sites that have contributed to the history of the Philippines. One of them is this religious site located in Tacloban City: Archdiocesan Shrine of Sto. Nino. This historical landmark was just considered a small chapel when it was built in the year 1596 by the Society of Jesus.
The first name of the church was Dulce Nombre de Jesus, but later on, after the Augustinians from the Basilica del Sto. Nino of Cebu took over the governance of the chapel because the Jesuits were expelled from the country in the year 1768, the Augustinians changed the name of the chapel to Sto. Nino, it was also the same year when the town proper of Tacloban was officially declared as a city. There are several structural changes that have been made to the parish when the Franciscans came until the year 1990 came and the Archdiocese of Palo took charge of the control of the church.
Features of the church
The parish was made up of light materials and nipa, however, it experienced few typhoons and earthquakes. During the landfall of Yolanda in the year 2013, the church became the shelter for the people who lost their homes and properties. During that time, through the donations of those who wanted to bring back the shine and beauty of the church, it was renovated and rehabilitated a year after it faced the strongest typhoon that our country had experienced. The renovation brought out the best features of the church.
Make sure to bring your travel camera when you visit this church because the outdoor and indoor lighting fits so well with the classic structure that the establishment has, making it worthy to take photos of. The small windows help the cool air enter the church, giving the believers and visitors some comfort.
When you travel to Leyte with your mom, don't forget to include this church in your itinerary!
Tulaan Falls
If you and your mom are fans of waterfalls and trekking, then you guys must add Tulaan Falls to your summer destination bucket list. Located in Barangay Bacong, Tulaan, Babatngon Leyte, this falls has been known by the trek junkies and falls lovers. The loud sound of splashing water coming from a vertical stream sliding over a shining black rock making a pool of water below will surely give you a refreshing and relaxing feeling.
Prepare yourself for trekking because you need to trek for approximately 30 minutes to reach the falls, but don't worry, the path in the forest is filled with interesting living things such as century-old trees, and wild plants. Moreover, the sight of the falls is so rewarding, hence, it deserves some effort from visitors.
Tips for your trip
Visiting this natural site is a little challenging, you better prepare for this trip. Bring your trekking backpacks filled with the things you may need such as water supply for drinking (much better if you would bring tumblers), light food like loaves of bread and biscuits, extra clothes, and do not forget your first aid kits.
Respect nature by bringing your waste back to your mainland and throwing your garbage in a proper place, don't leave your waste in the area of the falls! Might as well use eco-friendly products. Wear proper clothes and proper footwear for trekking. Bring your cameras to capture moments with your mom as you make unforgettable memories.
It is a must-see destination during summer vacation. Make sure to take your mom here this hot season!
A Relaxing Home for You and Your Family
With more than four decades of serving the country, the well-known, distinct, and top pioneer brand of Vista Land Landscape Inc. that has the most number of residential units and communities offering quality and affordable homes for all Filipinos, Camella has already gained the trust of settlers in different provinces and cities, keeping and maintaining the promise of the five pillars that it has been offering since 1977.
The Five Pillars
Strategically Located in Areas of Interest
Most Camella sites are located near convenience stores, learning institutions, medical centers, hospitals, places of worship, government institutions, terminals, main access roads, grocery stores, and tourist spots. When you have a house and lot in Camella, everything you need is just close to you!
Convenient
Camella builds communities that provide settlers with convenience. The perks of using a clubhouse, basketball court, jogging paths, swimming pools, gardens, landscape parks, and kid's playground are the things that the property developer wants its homeowners to have. Settlers don't have to go anywhere far to experience these modern and friendly amenities because they can access them in their community. No one wonders why most of the homebuyers are choosing Camella.
Secure Community
A safe and sound stay is one of the things that Camella offers. The vicinity of each community is guarded with well-trained security guards roaming around and keeping each corner of the area safe, CCTV cameras are installed for monitoring, and high perimeter fences.
Affordable homes
The trusted home builder offers not only quality homes, but also affordable shelter. Having a home in Camella is just as easy as pie because you can now own a house and lot with a payment scheme as if you are just renting. The flexibility of finance and payment options is incredible!
Wise Investment
Communities that Camella built and developed are actually located near the places where job and business opportunities are present. Moreover, the value of the home that you will buy will increase as time goes by, so selling it in five to ten years will give a good amount of profit. You can also rent it out to your targeted tenants and generate steady cash flow every year!
To add up, you can also choose from a variety of homes depending on your preferences. Camella has several series of house models that you can choose from. Each has features that provide you convenience every day!
What a great life it is to be able to live at home near these tourist attractions! Once you get overwhelmed with pressure, anxiety, and stress, and you need to relax, imagine having to travel only a few minutes from your home at Camella Palo, Leyte. We know that you've been craving a life of peace and freedom! Well, Camella is waiting for you!