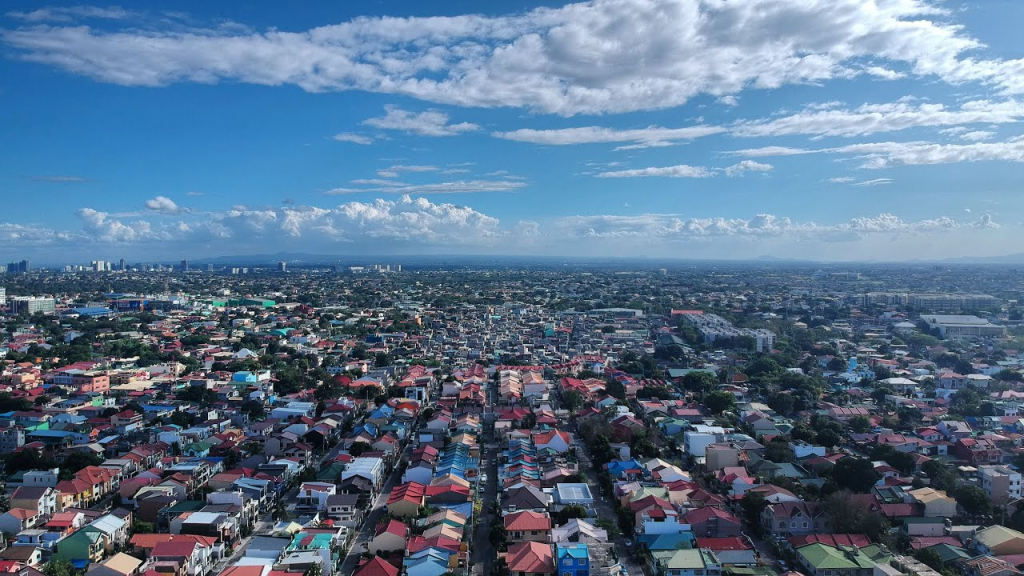 The Municipality of Silang is a first-class landlocked municipality in the province of Cavite. According to the Philippine Statistics Authority, it has a population of 295,644. The name Silang is derived from the Tagalog word "Silangan" because it is located in the eastern portion of the province. Silang spans 15,641.00 hectares, divided into agricultural and built-up areas. Currently, SIlang has a total population of 295,644.
Natural attractions abounded in Silang and are considered the Gateway to Tagaytay. It is located on high terrains, which effectively helps make the place flood-free and cool. Considering the fertile soil and climate, agriculture was Silang's primary income source. However, due to modernization Silang opened up to more commercial and industrial developments, which means there is plenty of career options. Thus, it makes the province highly desirable for leisure destinations and investment.
Brief History of Silang, Cavite
Silang was founded in 1571. According to legend, it was derived from the Tagalog word isinilang, which means "born," referring to the Parish Church's unexpected emergence. It also referred to the new emergence of the land from the eruption of Taal Volcano on May 15, 1754. The development of Silang continued in the twenty-first century.
Why invest in Silang, Cavite
A Place For Tourist Destinations
If you are looking for a quick getaway from the hustle and bustle of city life, Silang is a place to be. Silang is home to gardens, coffee shops, restaurants, malls, and natural attractions, making it a perfect destination to reconnect with nature.
Here are the famous tourist destinations in Silang:
Gourmet Farms
Korean Temple
Azienda Designer Outlet
Cabag Cave
Aside from the tourist spots, tourists come to Silang for festivals such as Araw ng Silang, Feast of Our Lady of Candelaria, and Sumilang Festival. In addition, Silang is the closest town in Tagaytay, making its location a more valuable investment in tourism.
Cool Climate and Peaceful Environment
One of the best features of investing outside Metro Manila is the unpolluted air suitable for breathing. In Silang, you can enjoy the fresh air that can't be experienced in urban cities since it is located on high terrain. Silang is surrounded by lush greenery, tropical landscapes, gardens, farms, and forests, which keep the climate cool. The coolest months in Silang are from November to February, with an average temperature of 28°C.
Silang has Excellent Infrastructure Development
Nowadays, Silang has become more attractive in the eyes of investors because of its greater accessibility through new road networks and infrastructure. Emilio Aguinaldo Highway is one of the major roads in Cavite that connects Silang to nearby areas such as Bacoor, Dasmariñas, Imus, and Tagaytay City. It offers easy access through different establishments such as malls, schools, hospitals, and other business districts.
On the other hand, the most awaited infrastructure development in the Silang, the Cavite-Laguna Expressway Silang West Interchange (CALAX), is now 56% complete. This expressway will help decongest Emilio Aguinaldo Highway's traffic and connect to Silang East Interchange. CALAX is 5.14 km that connects to Sta. Rosa-Tagaytay Road. Motorists can travel from Laguna up to Silang East, exiting at Brgy. Tibig, Silang, Cavite.
CALAX will help eradicate traffic congestion on Emilio Aguinaldo Highway, Governor's Drive, and Sta. Rosa-Tagaytay Highway will serve as an alternate exit from Manila heading to Tagaytay City or vice versa. This project will cut the travel time from Metro Manila and Laguna to only an hour.
Another infrastructure that will rise soon in the South is the Cavite–Tagaytay–Batangas Expressway (CTBEX). It is a 50.42 km expressway that connects the rural areas of Silang, Tagaytay, Mendez, and Alfonso to Nasugbu, Batangas.
Silang, Cavite also has great employment opportunities and you don't need to go to places such as Quezon City to have a decent way of living. For instance, the Maguyam Industrial Complex and Daichi Industrial Complex provide excellent employment for its residents.
Silang Has A Lower Cost Of Living
As a progressive town in Cavite, Silang offers lower living costs than other cities. Silang is rich in fruits and vegetables because its primary source of income is agriculture. The Silang Public Market is a one-stop destination to get the best of Cavite's primary products, such as pineapple, coconut, coffee, and vinegar, at an affordable price.
And because of its proximity to Tagaytay City and Dasmarinas, you can say that all your needs are met, and you don't have to travel far to get whatever you want. Silang has the same economic prosperity but a lower cost of living compared to these two cities.
Invest in a House and Lot For Sale in Silang, Cavite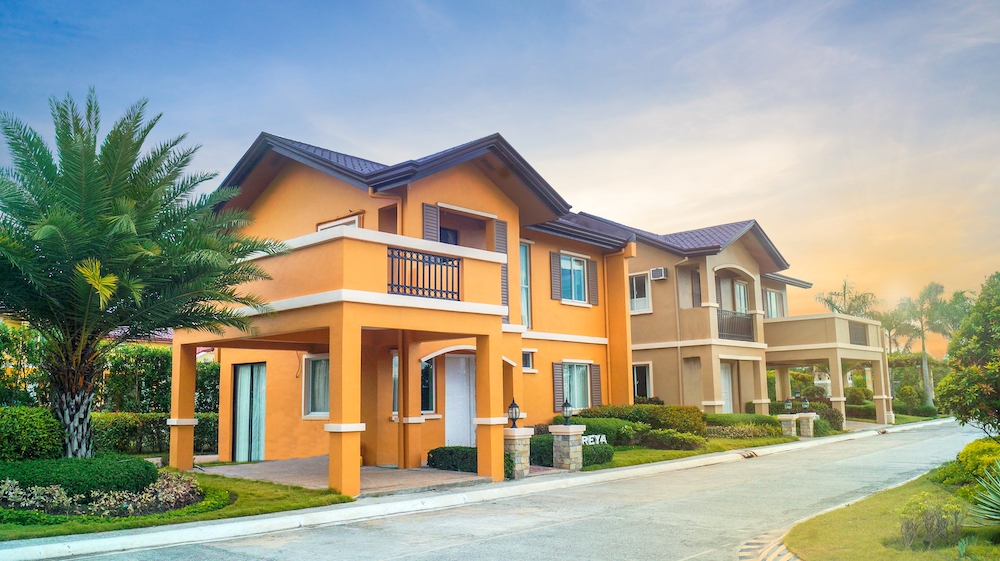 Camella has three projects in Silang for you to choose from. Located at the Crossroads of Silang-Tagaytay, the first project is Camella Silang. An eight-hectare Italian-Mediterranean-inspired community situated at Brgy. Buho, Silang, Cavite, a five-minute drive to Tagaytay City.
On the other hand, Camella Alta Silang, located at Brgy. Biga 1, Silang, Cavite. A few minutes away from Camella Alta Silang is Vista Mall Silang. Having a house and lot in this exclusive community means that you have close access to your daily needs without hassle.
Lastly, Camella Terrazas was launched at Brgy after the booming success of Camella Alta Silang. Adlas, Silang, Cavite. It takes you to Tagaytay for only 15 minutes via Emilio Aguinaldo Highway.
In Camella Silang Projects, you will experience the Tagaytay-like weather! These projects are strategically located near establishments, malls, schools, hospitals, and business districts near the Community.
Places Of Worship
Church of the Pink Sisters
Ina ng Laging Saklolo Church
National Shrine of Our Lady of Lasalle
Our Lady of Candelaria Church
Malls
Vista Mall Silang
Premier Plaza Mall
SM Dasmariñas
Robinsons Place Dasma
Fora Mall Tagaytay
Hospitals
Estrella Hospital
Silang Specialist Medical Center
Velasco Hospital
Medcor Dasmariñas Hospital and Medical Center
Schools
FEU Silang
Cavite State University – Silang Campus
Rogationist College
Shopping Centers
Silang Public Market
Robinsons Supermarket Silang
Mahogany Market
Tagaytay Market
Other Places Of Recreation
Gourmet Farms
Korean Temple
Azienda Designer Outlet
Cabag Cave
Tagaytay Picnic Grove
People's Park in the Sky
Taal Volcano
Sky Ranch Tagaytay
Planning to invest in real estate? You should choose a trusted developer like Camella. Camella has given over half a million homes in 49 provinces across the Philippines in 45 years. As a homebuyer, you deserve a brand as trusted as Camella!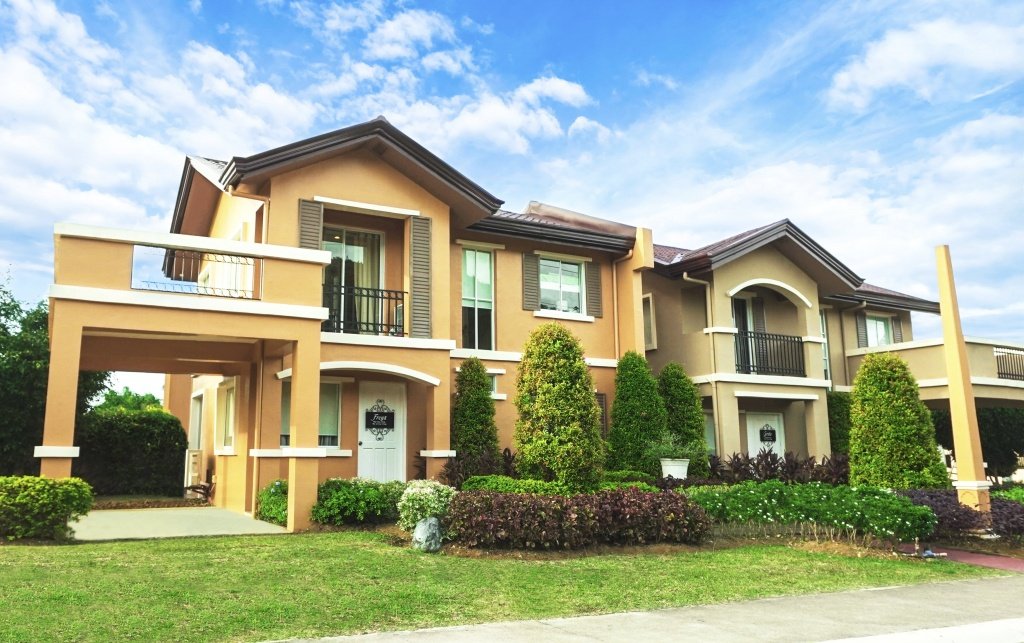 Check out our Houses for sale in Silang, Cavite
Discover our house and lot for sale in Camella in Silang, Cavite