Infrastructure projects in Rizal to boost business opportunities
Named in honor of the esteemed hero, Dr. Jose P. Rizal, the province bearing his name stands as a testament to being a hidden gem within the Philippines islands. Bursting with rich history, culture, and natural allure, Rizal Province has emerged as an ideal landscape for visionary entrepreneurs seeking to explore untapped markets.
The allure of Rizal : Beyond Landscapes
Encompassing pristine mountain ranges, majestic waterfalls, and a myriad of outdoor activities, Rizal beckons adventure seekers to a playground of possibilities. Yet, the allure of Rizal extends beyond its landscapes.
Entrepreneurs have and are striving to carve unique, immersive experiences rooted in the province, thereby contributing to its economic growth.
Taking its claim of being an attractive investment destination, Rizal boats robust emergence of modern and convenient infrastructure, educational institutions, and a burgeoning commercial hub holistically contributing to its sustainable development.
Hence, those looking for an opportunity to seize, taking advantage of the surge of tourists in the region, should brace themselves because having a business in the heart of Rizal just took a step further with the infrastructure projects.
Nevertheless, beyond the allure for adventurers and entrepreneurs, the true value of infrastructural projects—such as buildings, roads, and bridges—lies in their impact on the lives of those directly benefiting from them at a local level.
Thus, this article delves into the most anticipated (both planned and completed) government initiatives in Rizal, shedding light on how these projects are poised to enhance the lives of the province's residents and neighboring communities.
LRT-2 East Extension Project – Marikina and Antipolo Station (completed)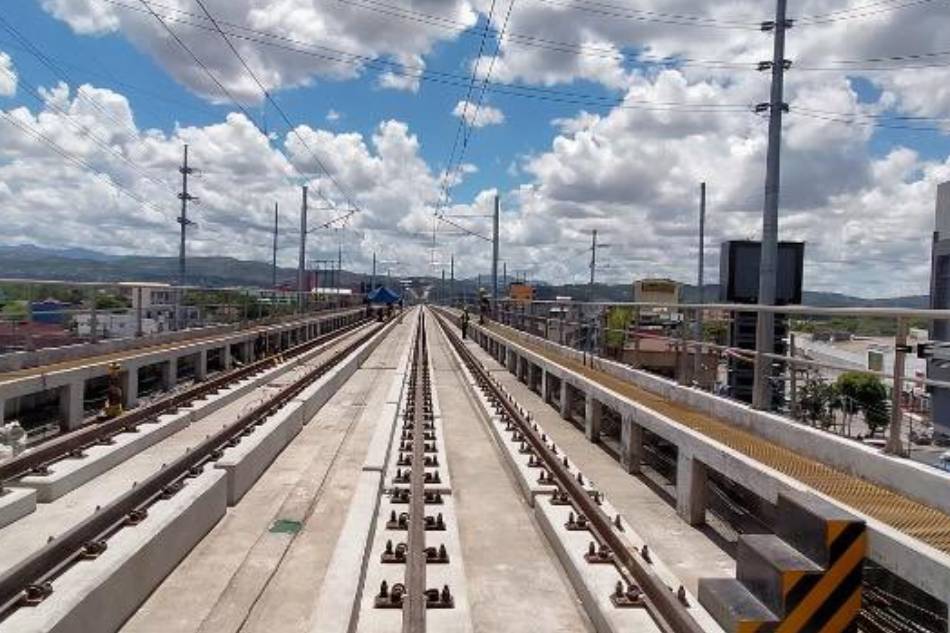 Starting the list off with the LRT-2 East extension. This project is a big part of the "Build, Build, Build" program by the then president, Rodrigo Duterte.
This extension opened two new stations, adding 4 kilometers to the 13.8-kilometer route and introducing Marikina and Antipolo stations. The newly launched project started operations last July 2021.
This 4-kilometer extension project is changing the game for daily travel along Marcos Highway, particularly in Marikina, Pasig, Cainta, and Antipolo.
Plus, with a daily capacity increase of 80,000 people, you can worry less about traffic and focus more on getting where you need to go.
Ortigas Avenue Extension (completed)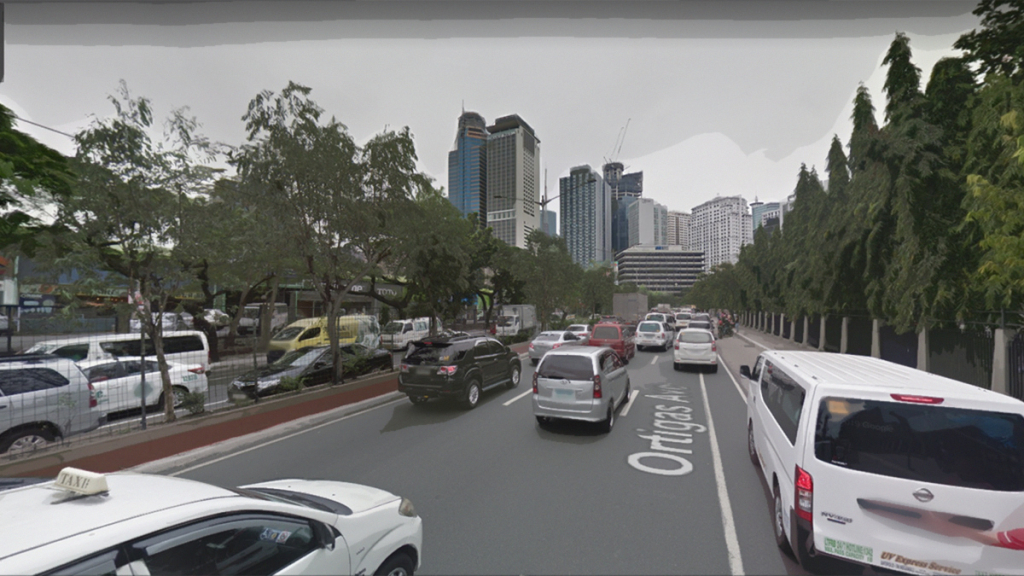 Rizal's proximity to Ortigas Avenue, which is a 15.5-kilometer (9.6-mile) route that connects Eastern Metro Manila to Western Rizal enhance connectivity and opens up a slew of investment opportunities. It is one of Metro Manila's busiest roadways, acting as the primary route of the Metro's east-west corridor and mainly catering to traffic to and from Rizal.
Ortigas Avenue begins as a physical extension of Granada Street past Bonny Serrano Avenue at the San Juan-Quezon City border. It then passes through Greenhills, San Juan, and Mandaluyong, northeast of Wack Wack Golf and Country Club.
It crosses EDSA at the EDSA-Ortigas Interchange on the Mandaluyong-Quezon City border and passes past Ortigas Center, making a minor turn on Meralco Avenue.
The avenue quickly passes through Ugong before entering Pasig and crossing Circumferential Road 5 at the C5-Ortigas Interchange.
It immediately passes the Marikina River and the Manggahan Floodway, becomes a single lane before reverting to a dual carriageway, and then enters the province of Rizal at Cainta, passing SM City East Ortigas (formerly Ever Gotesco Ortigas).
Marikina-Infanta Highway (completed)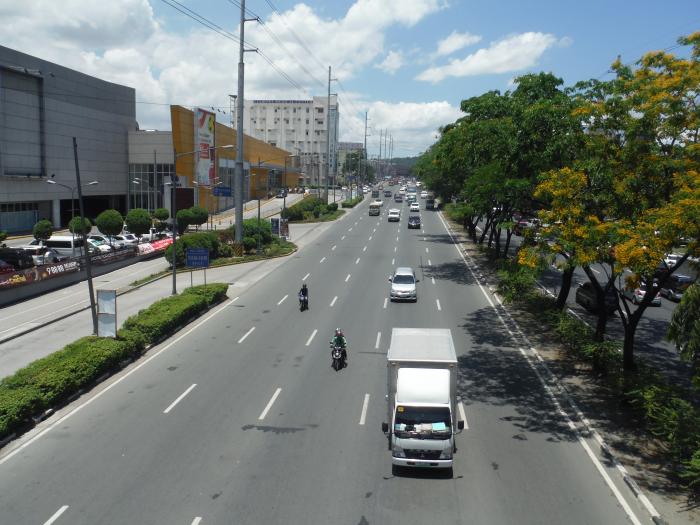 Known as Marilaque Highway
The Marikina-Infanta Roadway, also known as the Marcos Highway, Marilaque Road, or Marikina-Infanta Road, is a picturesque mountain 117.5-kilometer (73.0 mi) highway connecting Metro Manila to Infanta, Quezon, in the Philippines. The route is informally known as the Marilaque Highway among motorists.
The Marikina-Infanta Highway begins at the intersection of Katipunan Avenue in Quezon City, at its border with Marikina, as a physical continuation of Aurora Boulevard. It runs through Marikina Valley and Antipolo, intersecting the Sumulong Highway at the Masinag Junction.
Following Masinag, the route begins its journey to the Sierra Madre mountain range via Tanay, Santa Maria in Laguna, Real, and ultimately Infanta in Quezon. The road is well-known for the regular motorcycle racers who take joyrides on the twisting mountainous roads.
Laguna Lake Highway (completed)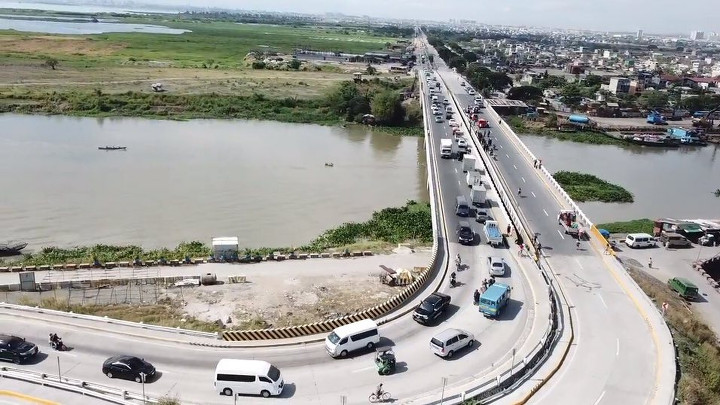 Formerly called the Circumferential 6 (C-6)
The Laguna Lake Highway, formerly the Circumferential 6 (C-6) Road, is a network of roads and bridges comprising Metro Manila's sixth and outermost beltway in the Philippines.
The route would connect Metro Manila to the provinces of Bulacan in the north, Rizal in the east, and Cavite in the south, traversing via Pasig, Taguig, and Muntinlupa.
C-6 Road is a four-lane road developed along the shore of Laguna de Bay in 2009. It is a two-lane road that stretches roughly 7 kilometers (4.3 miles) from M.L. Quezon Street at Lower Bicutan, Taguig, to the municipality of Taytay, Rizal.
The road project was approved in 2002 as the Taguig Road Dike and was meant to stretch for 9.8 kilometers (6.1 mi) from the South Luzon Expressway towards Rizal.
The route was extended to four lanes in February 2017 and renamed the Laguna Lake Highway by the Department of Public Works and Highways.
MRT-4 Taytay, Rizal Station (Planned)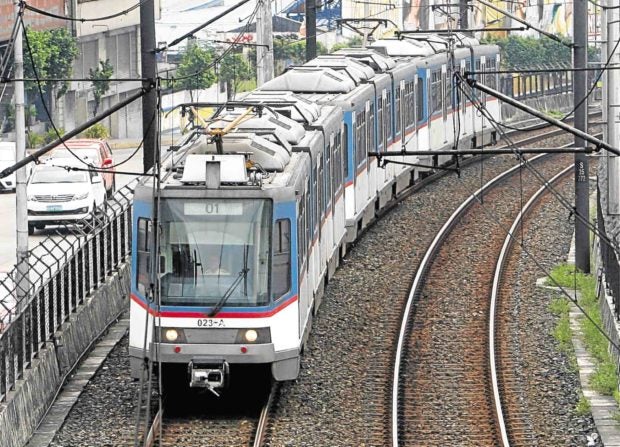 The Metro Rail Transit Line 4, popularly known as MRT Line 4, is a mass rapid transit line approved for construction in Metro Manila and Rizal.
When completed, it will be Rizal's second rapid transit line, following the extension of LRT Line 2 to Antipolo. It is expected to significantly reduce vehicular traffic along Ortigas Avenue and improve connectivity in the eastern parts of the metropolis, including nearby municipalities in southwestern Rizal.
The MRT 4 is a monorail system with 13 proposed stations that will traverse mostly along Ortigas Avenue from Taytay, Rizal, to N. San Juan's Domingo Street, near the Gilmore Light Rail Transit 2 (LRT 2) station.
The route would have a peak-hour capacity of 4,500 passengers and a journey duration of around 27 minutes, according to the Department of Transportation (DoTr). Although the project is already behind schedule (right-of-way acquisition was meant to start in the second quarter of this year), DoTr anticipates the line to be partially operating by 2025 and fully operational by 2028.
How to Take Advantage of These Infrastructure Projects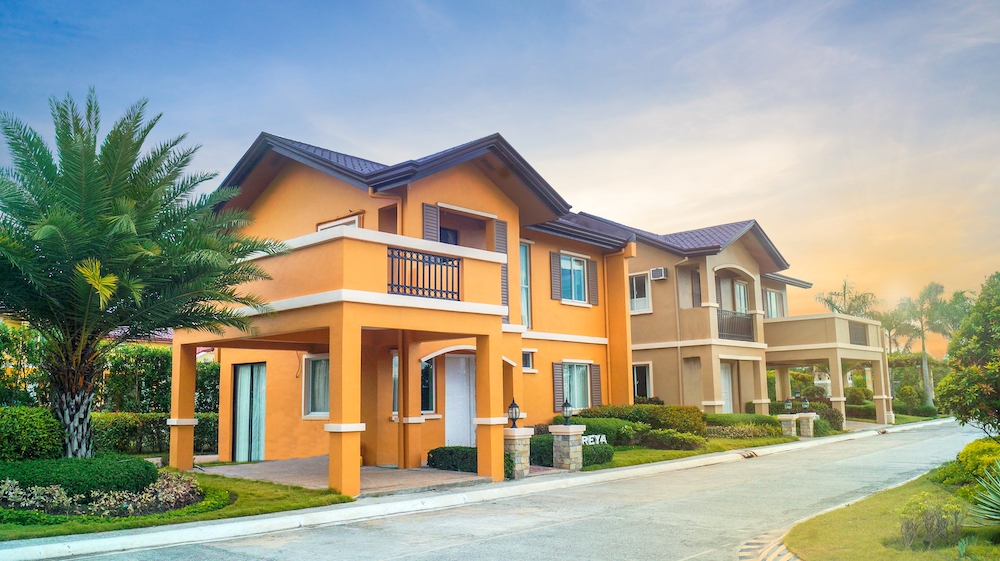 With the area's ongoing and planned infrastructure improvements, it's no surprise that a house in a well-planned and well-designed neighborhood like Camella Meadows and Camella Sierra Metro East in Rizal is a sought-after property, especially with its strategic location.
The project is the first of its sort in Rizal, and it offers complete amenities, open areas, green spaces, and a wide range of house models.
For 45 years, Camella has given 500,000 homes to Filipino families around the Philippines. Camella has always been the trusted real estate brand in the Philippines. If you are looking for a house and lot near significant road networks mentioned in this article, you can always come home to Camella.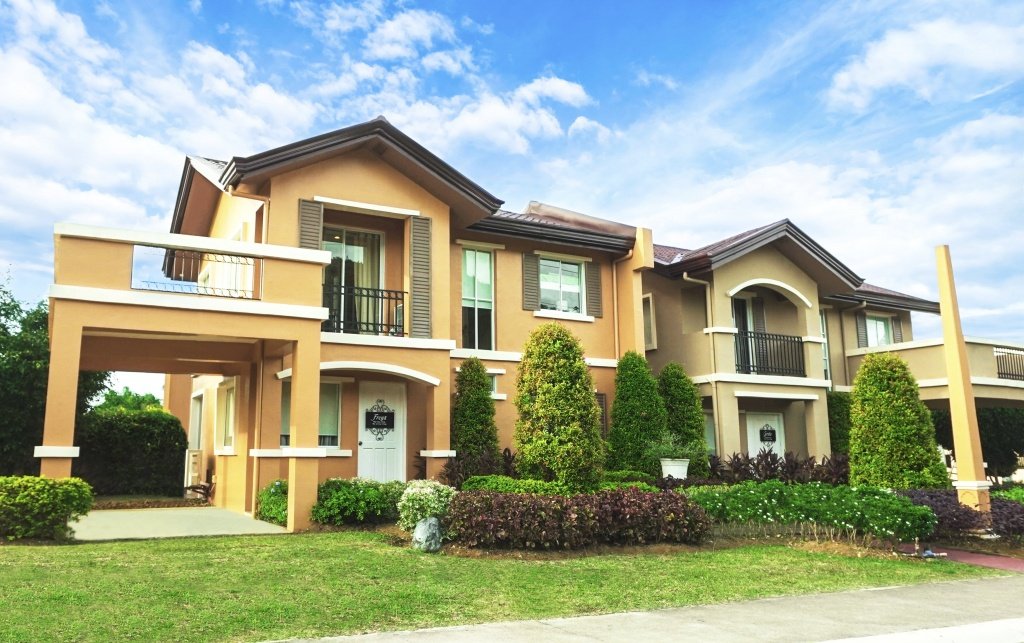 Check out our Houses for sale in Rizal
Discover our house and lot for sale in Camella in Rizal